Semi-annual report | China blockchain policy inventory: Fujian, Yunnan strengthen the blockchain friendship
In the first half of 2019, the blockchain application was slowly developed, and the corresponding domestic and municipal support policies were also launched. Fuzhou City launched three measures to accelerate the development of the blockchain industry in May. At the same time, regulation has not been relaxed, and all localities are struggling to crack down on illegal fundraising in the name of "blockchain".
According to the incomplete statistics of inter-chain pulse, in the first half of 2019, a total of 23 provincial-level administrative regions issued 106 policy information related to blockchain support, and 35 policy information related to blockchain supervision. The amount of support policy information is more than three times the amount of regulatory policy information. Mutual chain pulse observation, the blockchain supervision of each province and city is relatively concentrated in the field of combating virtual currency crime, while the blockchain support is distributed in the direction of promoting application, providing financial support, and promoting enterprise cultivation.
Geographically, these 23 provinces and cities are mainly distributed in the southeastern part of China, and cities in the northeastern region have also proposed relevant policies. Among them, the number of policy information in East China and Southwest China is more than supervision; the number of regulatory policy information in Beijing and surrounding areas is more than support; and the northwest region has no relevant policy information in the first half of 2019.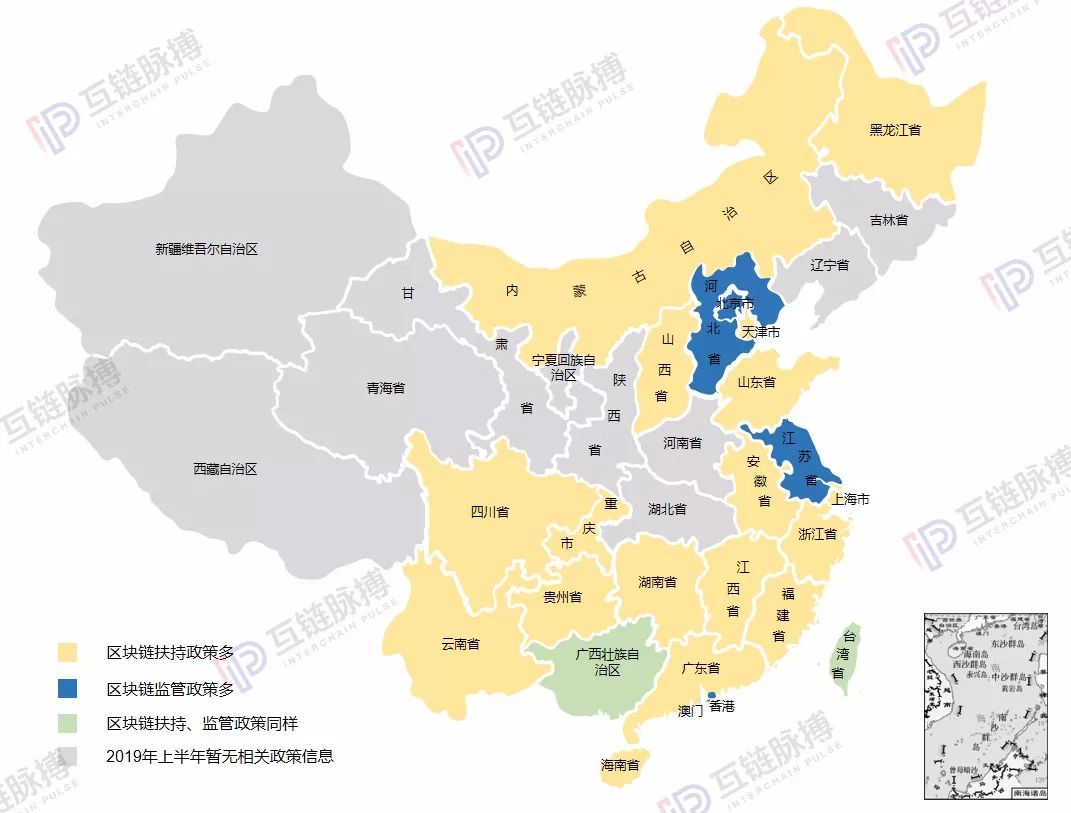 (Cartography: Inter-Chain Pulse Institute)
We will continue to update Blocking; if you have any questions or suggestions, please contact us!
Was this article helpful?
93 out of 132 found this helpful