More and more governments have responded to Facebook's cryptocurrency program, including China, France, India, Japan, South Korea, Russia, Singapore, Thailand, the United Kingdom and the United States. Some intergovernmental organizations are also considering relevant countermeasures, such as the European Central Bank and the European Central Bank.
Last month, Facebook announced plans for its new subsidiary, Calibra, which aims to provide financial services to people through the Libra network. "The first product from Calibra will be Libra's digital wallet, and Libra is a new global currency driven by blockchain technology." The social media giant announced:
The wallet will be available in Messenger, Whatsapp and standalone apps – we expect to be available in 2020.
Regarding which countries will launch Calibra, a Facebook spokesperson told news.Bitcoin.com on July 9 that Calibra will not be available in countries where cryptocurrencies are banned.
"The Libra blockchain will be global, and the managed wallet provider will decide where they will not operate."
US lawmakers have been actively taking steps to respond to Facebook's Libra announcement. On July 10, Federal Reserve Chairman Jerome Powell mentioned to the House Financial Services Committee a semi-annual monetary policy:
"Libra raises a lot of serious questions about privacy, money laundering, consumer protection and financial stability." "If you don't solve these problems, I don't think the project can advance."
He also mentioned that the Fed has established a working group to track the project and is coordinating with other central banks around the world.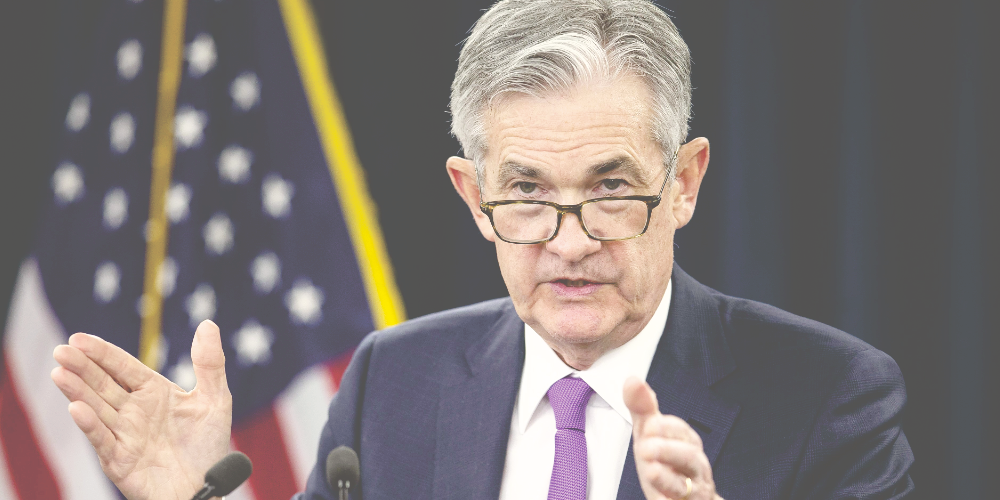 Jerome Powell
Five Democratic lawmakers, including Chairman of the House Financial Services Committee, Maxine Waters, sent a letter to Facebook executives on July 2 asking for an immediate suspension of Facebook's proposed cryptocurrency and digital wallet process. The announcement states:
Since Facebook already has more than a quarter of the world's population, Facebook and its partners must immediately stop implementing the plan until regulators and Congress can review the issues and take action. During the suspension, we intend to hold a public hearing on the risks and benefits of cryptocurrency activities and explore legislative solutions.
The US Senate Banking Committee will hold a hearing on July 16th, followed by a hearing from the House Financial Services Committee on the second day. Calibra's Marcus is planning to testify before the two committees, according to Marcus, the subsidiary has applied for a national money transfer license (moneytransmitter licenses) and is registered with the US Treasury's Financial Crimes Enforcement Network.
In addition, more than 30 organizations, including the American Consumers Association, the Economic Policy Institute, and the US PIRG, have asked legislators to intervene in the project. They wrote in a letter dated July 2:
"We call on Congress and regulators to suspend Libra and related programs until the deep questions raised by the proposal are resolved."
The South China Morning Post reported on July 8 that the director of the Bank of China Research Bureau, Wang Wei, said that the People's Bank of China (PBOC) is giving "high attention" to Libra. Wang Wei warned that Libra may have a major impact on monetary policy and financial stability:
"Facebook plans to create its own cryptocurrency, forcing the Chinese central bank to step up research to create its own digital currency, because Libra may pose a threat to China's cross-border payments, monetary policy and even financial sovereignty."
Bloomberg reported on the same day that Mu Changchun, deputy director of the payment department of the People's Bank of China, said Libra "must be regulated by the monetary authorities" as a convertible cryptocurrency or a stable currency, if there is no central bank Support and supervision, Libra "will not be sustainable", he asserts:
"In the long run, if Libra is not convertible, it will be damaged."
Mu Changchun further revealed that the central bank's research team tested Libra's code and found that it is "still in the initial stage and the code quality is unstable". There are still some problems, such as whether Libra will use blockchain technology.
India is currently reviewing the regulatory framework for cryptocurrencies, which was drafted by the Inter-Ministerial Committee led by Finance Minister and Secretary of Economic Affairs Subhash Chandra Garg. On July 6, in an interview with Bloomberg, he said:
"Facebook hasn't fully explained the design of the currency… whatever it is, it's a private cryptocurrency, and we're not familiar with it."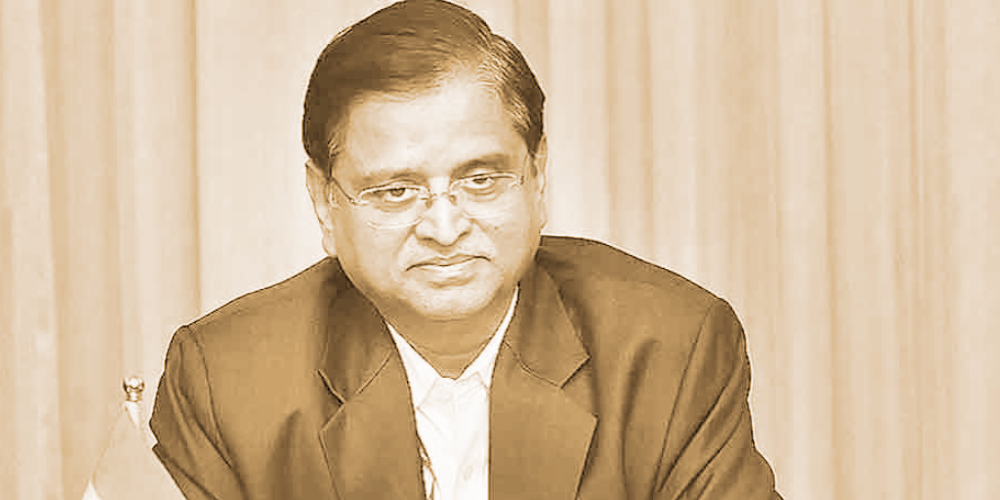 Subhash Chandra Garg
The Indian government has not yet announced encryption regulation, leading to rumors such as the draft bill prohibiting cryptocurrency. In addition, since September last year, the Central Bank of India Reserve Bank (RBI) has banned regulated financial institutions from providing services to the encryption business. The country's Supreme Court will hear a series of petitions against the RBI ban on July 23.
At the same time, a Facebook spokesperson confirmed to news.Bitcoin.com on July 9:
"There is no plan to operate Calibra in India."
On July 8, the Singapore Monetary Authority (MAS) published the answers to questions related to the Libra Council. "It's in the early stages of development, and there are many issues that need to be solved around its characteristics, use cases and governance arrangements." The central bank wrote, "As with other regulators around the world, once these details become clear, MAS will have a potential benefit to Libra and Make a sensible assessment of risk."
In Singapore, the PS Act covers cryptocurrencies, e-money and domestic and cross-border transfers of funds. MAS means:
"Depending on the nature of Libra, it may be subject to the PS Act. Under the MAS Act, it will also be required to comply with the anti-money laundering laws and anti-terrorist financing constraints."
The Central Bank mentioned: "As for personal data privacy, all entities operating in Singapore that collect personal data are subject to the 'Personal Data Protection Act'. The Monetary Authority of Singapore will continue to involve Facebook in Libra's plan and express their position in them. After considering appropriate regulatory measures."
Siritida Panomwon, Assistant Director of Payments Systems Policy and Financial Technology Group of the Bank of Thailand (BOT), said: Facebook is seeking authorization from the Central Bank to include Libra in the Thai financial system and has requested a meeting with the BOT. There are about 50 million Facebook registered users in Thailand. As of press time, the meeting time has not yet been determined.
On July 5, Panomwon told the media that the Libra Review Committee had been established. According to Xinhua News Agency, the committee is composed of experts from the central bank's foreign exchange, payment and legal teams. Panomwon said:
"BOT will study Facebook's white paper… because the consumer benefits and risks brought by digital currency are the main points of concern of the central bank."
In addition to security issues, BOT will also examine issues related to Libra's value stability, currency model mechanisms, and public protection against fraud. The bank also set up a working group to study Libra and is discussing the issue with the Securities and Exchange Commission (SEC) and other interested parties.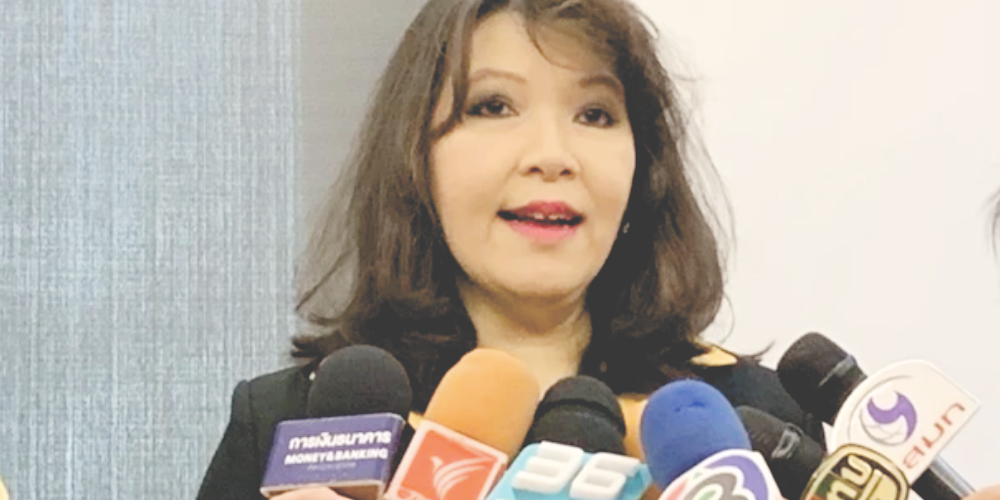 Praoporn Senanarong
On July 8, the US Securities and Exchange Commission Assistant Secretary-General Praoporn Senanarong confirmed that the committee is preparing to discuss the Libra guide with the BOT because it is both an asset and a medium of exchange. She clarified that:
Libra is not regulated by the US Securities and Exchange Commission under the country's current regulation of digital currencies.
On July 3, the Nikkei index (Nikkei) reported that the Bank of Japan (BOJ) was worried that "free use of its existing structure, while the cryptocurrency that is difficult to regulate will pose a risk to the financial system". Bank of Japan Governor Haruhiko Kuroda told reporters that he intends to "closely monitor" whether cryptocurrencies will be accepted as payment methods and how they affect financial and payment systems.
On July 5, Reuters reported that Bank of Japan Deputy Governor Masayoshi Amamiya said: Digital platform operators such as Facebook must comply with the provisions on money laundering and risk management. He noted that Facebook's encryption plan is still sketchy and urged the central bank to be wary of such initiatives, which may have an impact on its country's banking and settlement systems, and stress: As for Libra, we must keep in mind that the potential global user base may be huge of.
At the same time, the Nikkei report (Nikkei) reported that Japan's financial regulator (FSA), the top financial regulator that oversees crypto-transaction operators, tends to think that Libra "will probably not become an encryption asset." The FSA previously told news.Bitcoin.com that, according to current regulations, stable currency is not considered a cryptocurrency.
According to the Yonhap News Agency, South Korea's top financial regulator, the Financial Services Commission (FSC), released a report on "Understanding Libra and related trends" on July 8. The regulator stated:
We have seen that Libra is more likely to commercialize than existing virtual currencies… Libra will have a major impact on existing financial systems, banking and financial consumers.
The report raises concerns that most of Libra's details are still unknown and personal information may be leaked. In addition, it states that "if there is no bank control, Libra may become a major money laundering program."
The cryptocurrency in Russia is currently unregulated, but the country plans to adopt the "Digital Financial Assets" Act, which regulates the use of cryptocurrencies in Russia. According to an Interfax report on July 1, the Deputy Finance Minister Alexei Moiseev said that Russia will not make separate regulations for Libra. He says:
"All cryptocurrencies being traded have their own rules."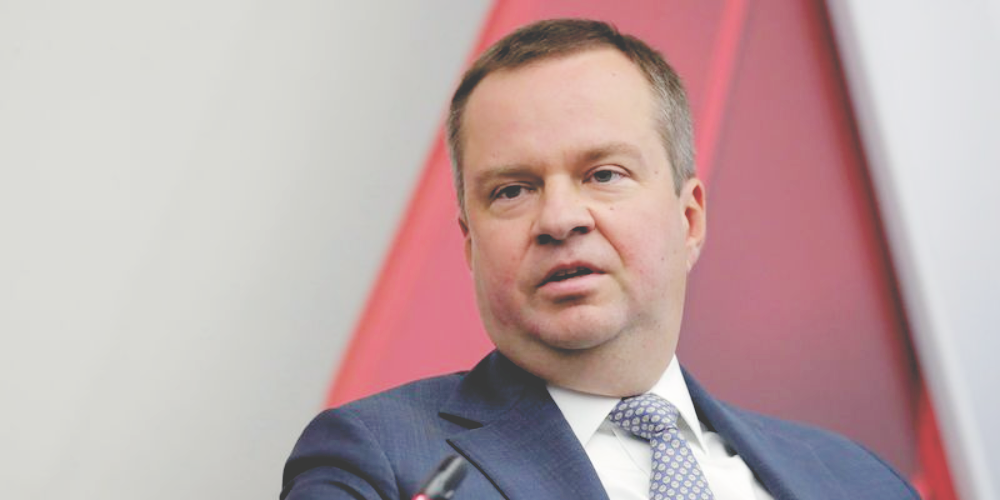 Alexei Moiseev
The Financial Conduct Authority (FCA) and other regulators have met with Facebook representatives to discuss Libra-related programs. According to the Guardian, Christopher Woolard, FCA's Director of Strategy and Competition, highlighted a range of potential issues for Libra, from consumer protection and privacy issues to financial market stability. Woolard said:
"The scale of Libra will provide more questions to society and the government about acceptable and desirable in this area."
He said regulators will look at whether cryptographic assets such as Libra work in a similar way to other regulated investment vehicles, adding that "the issues raised here require in-depth thinking."
Bank of England Governor Mark Carney commented on Libra at the Portuguese conference: "Everything that works in this world will be immediately systematized and must adhere to the highest regulatory standards."
According to Reuters, French Finance Minister Bruno Le Maire said that if Libra's use is limited to trading, Libra would be good and stressed that Facebook should not be allowed to create a sovereign currency.
France currently serves as the rotating presidency of the Group of Seven. On June 21, the country's central bank governor Francois Villeroy de Galhau said that a G7 task force led by ECB board member Benoit Coeure will be set up to study how the central bank can ensure that cryptocurrencies like Libra are subject to (from money laundering To consumer protection) regulation of the rules. Villeroy told financial industry officials:
"We want to combine open innovation with the firmness of regulation, which is in everyone's interest."
European Central Bank and Bank for International Settlements
Some intergovernmental organizations have also weighed Libra. ECB Executive Committee member Benoit Coeure said on July 7 that:
"Financial regulators must act quickly to prepare for the US technology giants such as Facebook to advance the financial system." "It is impossible to develop them in the regulatory gap of financial services activities because it is too dangerous… We must act faster."
Coeure believes that the development of digital currency has exposed the flaws of existing regulations and the technical gaps that the banking system has failed to adopt. He mentioned: "Because they encourage us to ask some questions and may make us improve the way we do things, these projects are a very useful alarm for regulators and public institutions."
At the same time, the Bank for International Settlements, consisting of 60 central banks, said last month:
"As Facebook and other technology companies enter the financial arena, politicians need to quickly coordinate regulatory responses to new risks."

Original link: https://news.bitcoin.com/how-countries-respond-facebooks-libra-cryptocurrency/

Disclaimer: This article is an article translated by news.bitcoin.com. If you need to reprint the content, please contact the official WeChat: BitcoinComChina, and mark the original link at the end of the article, thank you for your support.