This article is intended to convey more market information and does not constitute any investment advice.
Libra was born, and the key figures behind it also appeared in writing.
David Marcus, the former president of payment giant PayPal, tripled the amount of mobile payment transactions in a year, making PayPal one of the fastest growing companies in the mobile payment space.
In 2014, Marcus was recruited by Facebook founder Zuckerberg. Under his leadership, Facebook Messenger broke through 700 million monthly life a year, and Android downloads exceeded 1 billion. Even Zuckerberg is full of praise: "I am very happy that he can join the company and let him directly lead a product group, I think this is a coup."
It is worth noting that Marcus is also an early bitcoin investor. In December 2017, he successfully entered the board of Coinbase. The founder of Coinbase commented that Marcus will bring first-hand knowledge about developing effective mobile products and help the company become the most popular digital currency exchange.
As Facebook moves into the field of cryptocurrencies, Marcus takes on the heavy responsibility. From project conception to team building, to the public Q&A after the release of the Libra white paper, his presence is everywhere – Marcus becomes the de facto "father of Libra".
As the white paper states, Libra's mission is to create a simple, borderless currency and financial infrastructure that serves billions of people. And this is precisely the mission of Marcus' next stage…

Mr. PayPal
Marcus's "popularity" stemmed from an acquisition eight years ago.
In July 2011, e-commerce giant eBay announced the acquisition of Zong, a mobile payment service provider, for $240 million. eBay said that after the transaction is completed, Zong's business will be integrated into eBay's subsidiary PayPal, thereby expanding the latter's mobile payment business.
As the founder of the company, Marcus has been operating Zong for three years. During the period, Zong raised a total of 27.5 million US dollars to cooperate with more than 250 mobile network operators around the world to provide localized mobile payment services.
It is worth mentioning that Zong also partnered with Facebook in 2010 to become a mobile payment service provider for Facebook Credits. Although there is no evidence that Marcus has teamed up with Zuckerberg in the future, this cooperation has deepened mutual understanding to some extent.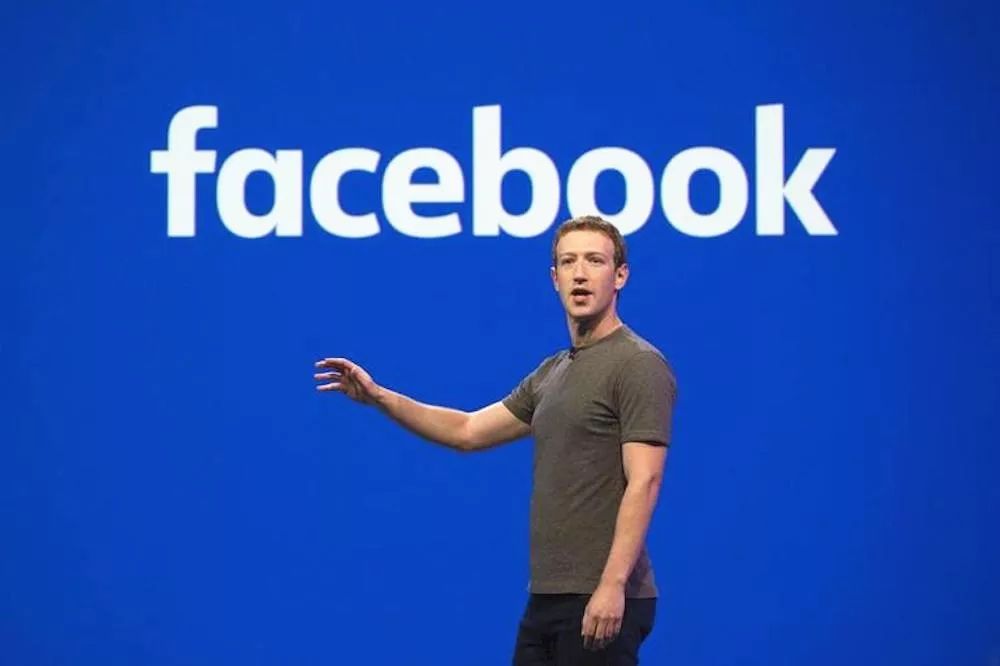 After eBay announced the acquisition of Zong, the industry was in a state of disappointment. After that, PayPal had 100 million active accounts worldwide and was the largest online payment company. Zong will provide complementary technologies and talents to help PayPal maintain its leading position in mobile payment.
In fact, the PayPal of that time is facing enormous challenges.
As the mobile payment market is undecided, players from all walks of life are coming to the fore: Braintree, which is working on both the Internet and mobile platforms, is targeting the PayPal competition to create a new generation of mobile payments, "doing a company that PayPal should have established but has not established"; Square, which started mobile payments, announced its entry into the online payment market, allowing merchants to open stores on the Square Market website; the online company Stripe simply received $20 million in financing from three co-founders and other investors at PayPal, bringing existing business to the PayPay core. Business forms a positive competition…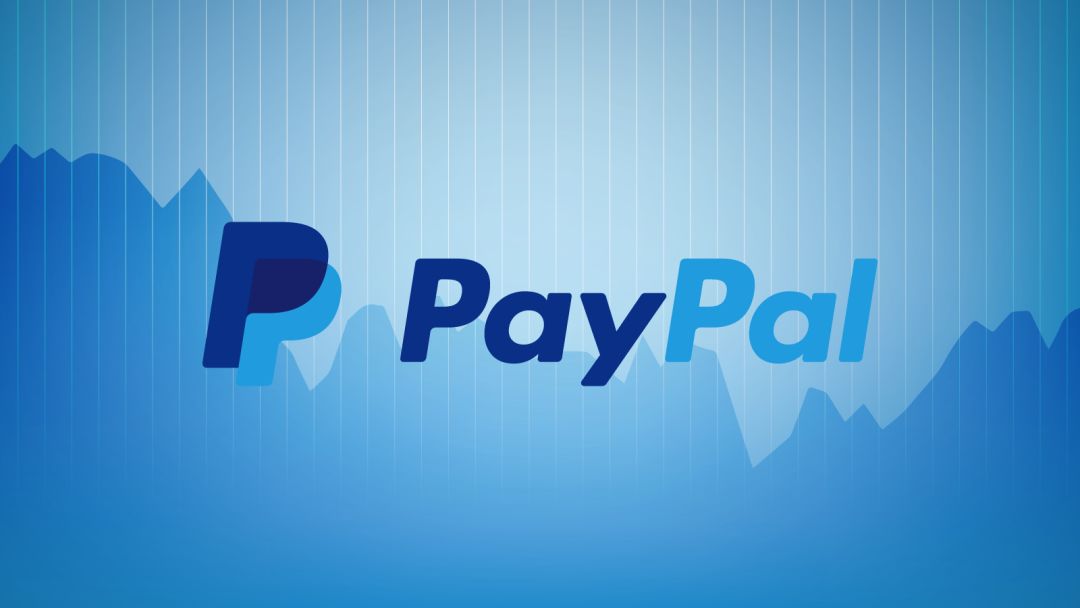 Enemy on all sides, Marcus's talent in the field of payment was quickly brought into play.
At the beginning of joining PayPal, Marcus served as vice president of mobile business. He first restructured the product division and rebuilt the software platform, focusing on consumers, developers, small businesses and large retailers, and launched the mobile payment space.
Next, he played two sets of combination punches:
First, new product development, online PayPal Here, for small businesses to provide credit card readers that can connect mobile phones and iPads; second, the acquisition, buy Braintree, the latter has mobile transfer application Venmo, help PayPal to grow in the mobile payment field The fastest company.
A year later, Marcus was promoted to the president of PayPal, with 13,000 employees, almost 60 times the startup period.
In 2013, in an interview with 21st Century, Markustan said: "When I first joined, mobile revenues were less than $1 billion, accounting for 1% to 2% of total revenue. We expect to reach $20 billion this year. This proportion has exceeded 10%, or even higher. In 3 years, it has turned 20 times. This is an amazing growth. I think mobile commerce will continue to grow, because mobile phones become transactions regardless of the transaction situation. portion."
At this point, Marcus became the de facto key to Mr. PayPal.

Move to Facebook
Under the leadership of Marcus, PayPal not only developed a mobile wallet for consumers, but also developed a POS system for retailers, which greatly promoted the offline expansion of PayPal.
But Marcus's ambitions don't stop there. He wants to maximize PayPal's core competencies and enable merchants and consumers around the world to have a better trading experience.
As everyone knows, the sudden emergence of PayPal accelerated the departure of Marcus.
Seeing that PayPal's revenue growth is higher than the parent company eBay, investors hope to profit from this imbalance. In January 2014, activist Carl Icahn publicly called for PayPal independence: the payment business will grow at a faster rate, and if PayPal is separated from eBay, shareholders will get more benefits.
Things really fermented according to this logic. In September 2014, PayPal and eBay were officially split.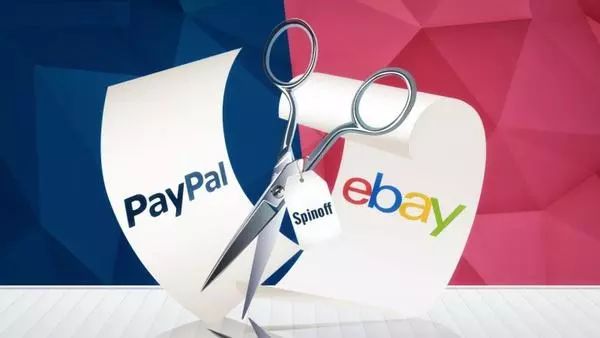 During the turmoil, Marcus chose to leave. However, in view of the attitudes of both parties, this personnel change belongs to "peaceful breakup."
Marcus said: "Leading PayPal has always been one of the most exciting experiences of my career. I am proud of what I have done with you over the past two years. In the past two years, we have been revitalizing together. It has accelerated the product innovation of PayPal and enhanced PayPal's leading position in the global mobile and digital payment field. I believe that PayPal will achieve long-term success in building payment business."
John Donahoe, President and CEO of eBay, bluntly said: "As the head of PayPal, David has helped us build a bigger business, revitalize the product design and innovation business, and revitalize the entire team. Give users an impressive experience."
At the same time, eBay revealed the next stop for Marcus in the official announcement: Facebook.
In fact, as early as May 2014, Zuckerberg invited Marcus to dinner, hoping he could join Facebook. Marcus did not agree at first. Zuckerberg did not give up, but also created several encounters, and finally moved Marcus.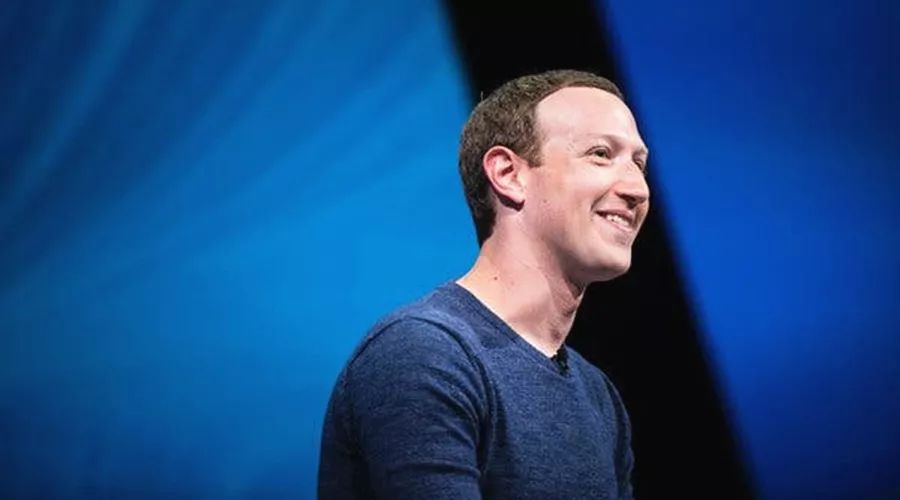 On June 9, 2014, Marcus announced his new role through Facebook – Vice President of Facebook Messenger. The reason, he bluntly said: "The original intention of joining Facebook is that I and CEO Zuckerberg have the same views and vision in the field of mobile information, so I am looking forward to the large-scale development of new and meaningful products. "
Public reports show that Messenger's previous monthly activity was 300 million. Marcus continued to make Messenger an all-encompassing platform through continuous iterations. After one year, the monthly survival exceeded 700 million, and Android downloads exceeded 1 billion. Even Zuckerberg exclaimed: Messenger became one of the fastest growing and most important members of the Facebook family.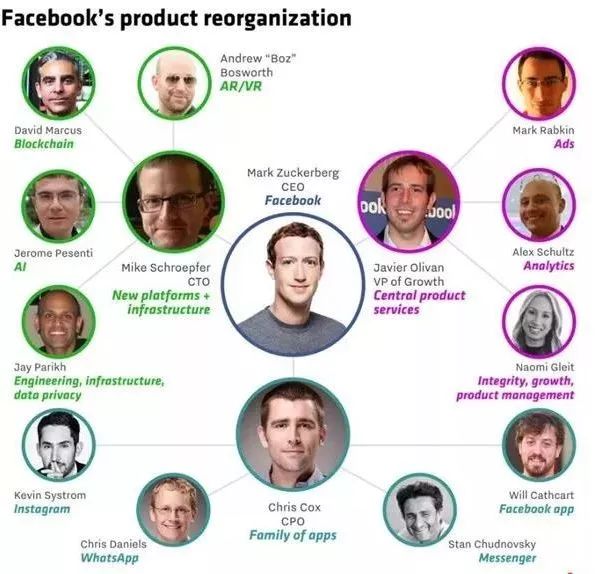 △ Facebook person in charge of each section
Obviously, Zuckerberg is very satisfied with the addition of Marcus. In 2016, he said in an interview with the media that Facebook has 12 different product groups. Except for one person in these product groups, the rest of them are growing step by step from the grassroots. "They are not When I first joined the company, I led a product group or was directly led by me."
The only exception is Marcus. "I am very happy that he can join the company and let him directly lead a product group. I think this is a coup. " Zuckerberg's recognition of Marcus is evident.

Libra prequel
In the four years of leading Messenger, Marcus led the team to run all the way, as long as the PayPal period.
But for Marcus, these are not challenging, and the development of cryptocurrencies has made him constantly think about the direction of the next stage of struggle.
In fact, as early as 2012, Marcus became interested in cryptocurrency. He has publicly stated : "I really like Bitcoin. I hold Bitcoin. It is a hedging product, a distributed ledger. If you have the ability to take risks, it is also a good investment tool. But before the volatility is resolved, it will not be a currency. "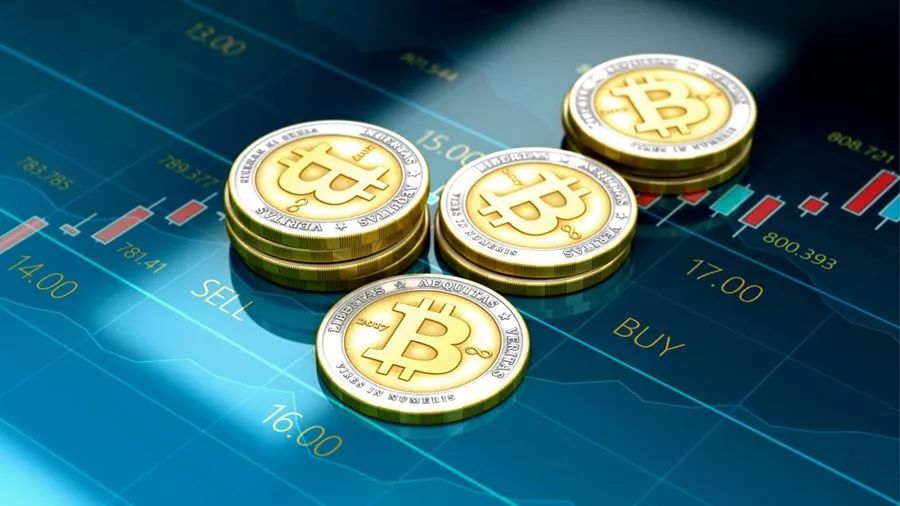 Marcus also joined the Coinbase Board of Directors in December 2017. According to him, he has witnessed how Coinbase popularizes the new category of digital assets to the public. "I believe that Coinbase's work will probably revolutionize people's lives. I look forward to working with Coinbase and its leadership team to turn ideas into reality. "
It turned out that Marcus's thinking and practice of cryptocurrency over the years has finally led to the emergence of the Libra project.
At the end of 2017, Marcus, who was on vacation, always thought about a question: how to build a global, non-intermittent currency network that would include mobile phone users who could not get banking services. After thinking about it, he believes that Facebook, which has a large number of users, should establish its own cryptocurrency.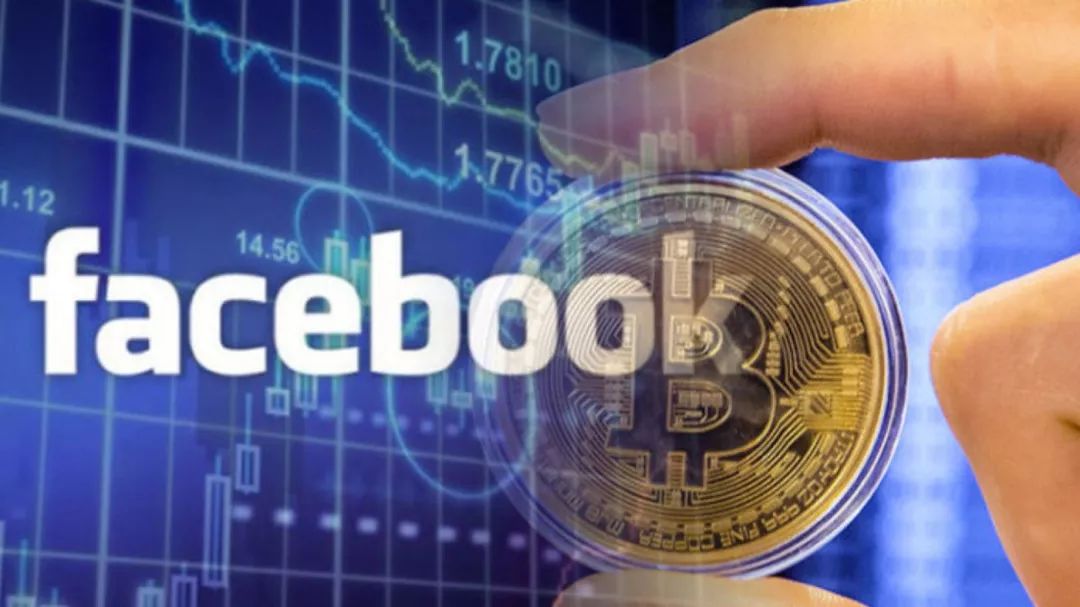 He then texted Zuckerberg and received a positive response from the latter. At that time, Facebook was actually in internal and external difficulties: on the one hand, the growth of users in Europe and the United States was stagnant; on the other hand, after the abuse of data scandal broke out, Facebook suffered a crisis of trust and faced stricter supervision.
Zuckerberg is in desperate need of new solutions to restore user trust and find new users. He is also unwilling to take Facebook's previous failure in the payment field, intending to use the blockchain to pull back a city.
In January 2018, Zuckerberg stated in his annual open letter that the emergence of cryptocurrency weakened the rights of the central system and returned the power to the people, but the risks associated with it were difficult to control. "I will delve into it . " Digital cryptocurrencies and related technologies, and how to make these technologies better for humanity. "
Four months later, Facebook officially added a blockchain department, which is managed by Marcus. On Twitter, Marcus mentioned that he will set up a small team to explore how to help Facebook make good use of blockchain technology and meet new challenges.
According to Wired magazine, Marcus has recruited more than 100 engineers from inside and outside the company in the next few months. At the same time, he hired some economists and lawyers who are familiar with supervision and hacked in Facebook's office building. Have a relatively remote office space.
The new team has to solve two problems that Zuckerberg has raised:
The first is how to use the blockchain to build a global cryptocurrency, especially for those who still do not have banking services around the world; the second is how to make users feel comfortable using it.
Among these two problems, technology does not pose a challenge. After all, projects such as Ruibo and Stellar have made breakthroughs. The real challenge is global supervision and user trust.
Libra's final answer is decentralized governance: managed by the Libra Association, a non-profit organization that includes companies, non-profit organizations, multilateral organizations, and academic institutions located in different geographic regions, not just Facebook.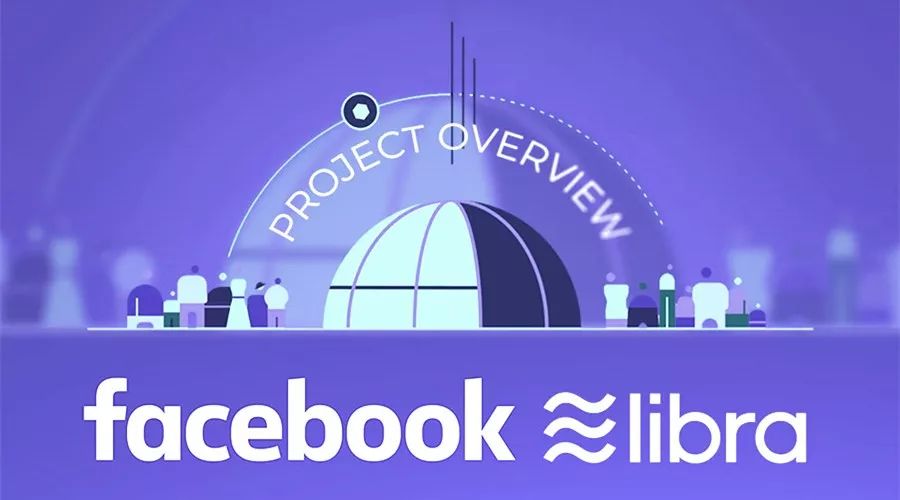 In December last year, Bloomberg described it as a cross-border payment tool when it first exposed Libra. This is obviously Libra's most direct application scenario. After all, there are still 1.7 billion people in the world who do not have bank accounts and cannot enjoy convenient financial services.
Of course, Marcus has to do more than that. In order to go all out to invest in the Libra project, he also withdrew from the Coinbase board of directors in August last year.

Controversy Libra
After more than a year of preparation, the Libra white paper was officially released on June 18 this year.
According to the white paper, Libra's mission is to create a simple, borderless currency and financial infrastructure for billions of people. The project is managed by the non-profit Libra Association and currently has Mastercard, PayPal, PayU, etc. With 29 founding members, the number of members is expected to expand to around 100 in the first half of 2020.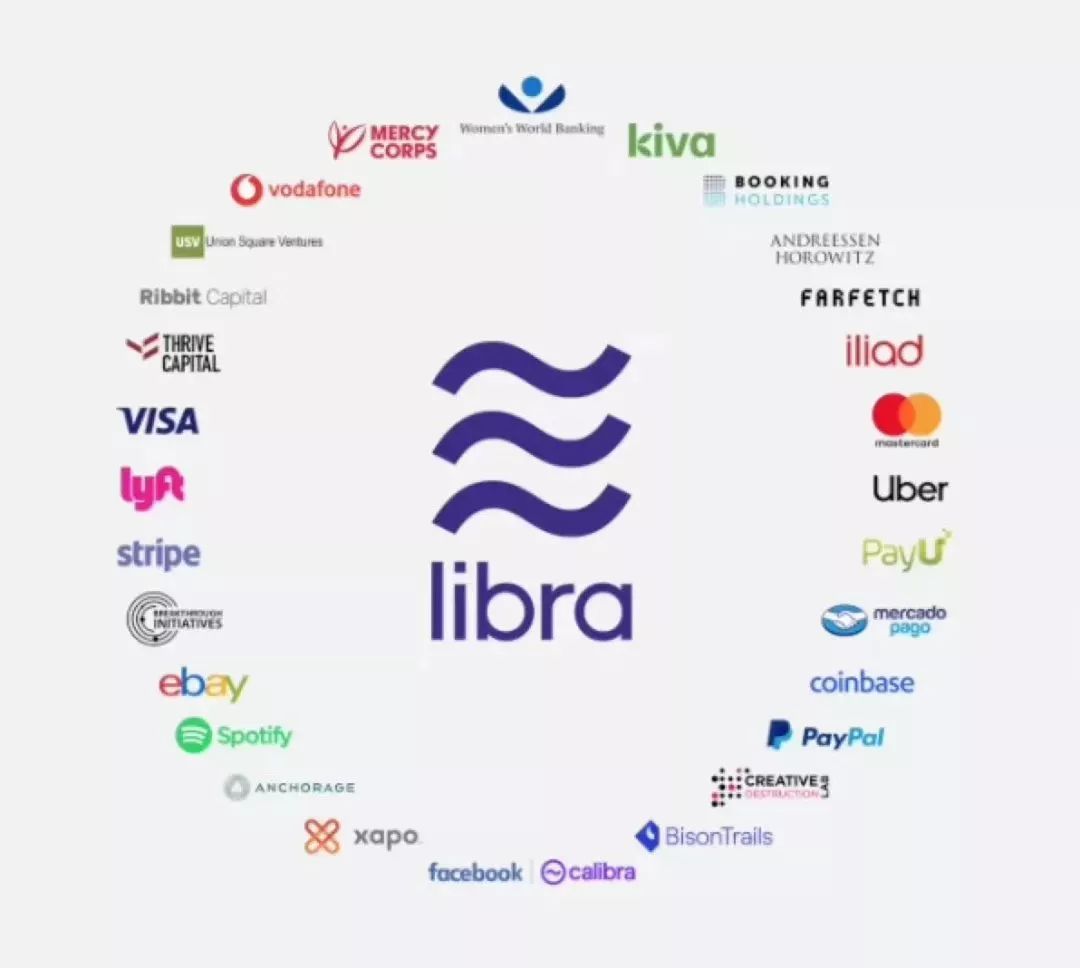 Specifically, Libra's goal is to be a stable digital cryptocurrency, all using real asset reserves as a guarantee. It inherits several characteristics of the new digital currency: fast transfer, security through encryption and easy and free Transfer funds across borders. The targeted release date for Libra is scheduled for the first half of 2020.
At this point, the speculations about Libra have finally come to an end. However, for Marcus and his team, the real test has just begun.
As the first company in the global Internet first echelon to enter the field of encryption finance, Facebook and its cryptocurrency attracted the attention of the world, and mainstream media, political and business elites and others have commented.
Many viewpoints expressed Libra's original intentions while expressing regulatory concerns. As Ma Huateng said: "Technology is very mature, it is not difficult, it depends on whether regulation is allowed."
In a word, the regulatory issue became the first threshold for Libra.
The US Senate Banking Committee announced that it will hold a hearing on the Facebook encryption project Libra on July 16. The US House of Representatives Democrats recently issued an open letter to Facebook calling on it to suspend all development work related to the cryptocurrency project Libra.
At the same time, the French Finance Minister bluntly stated that Facebook's cryptocurrency does not have the ability to become a sovereign currency. The Bank of England Governor said that Libra will face strict supervision and review by the G7 Group and must confirm that it will not be used for money laundering and terrorist financing.
For the majority of users, Facebook has a "predecessor" in data privacy security, which also cast a shadow over the development of Libra.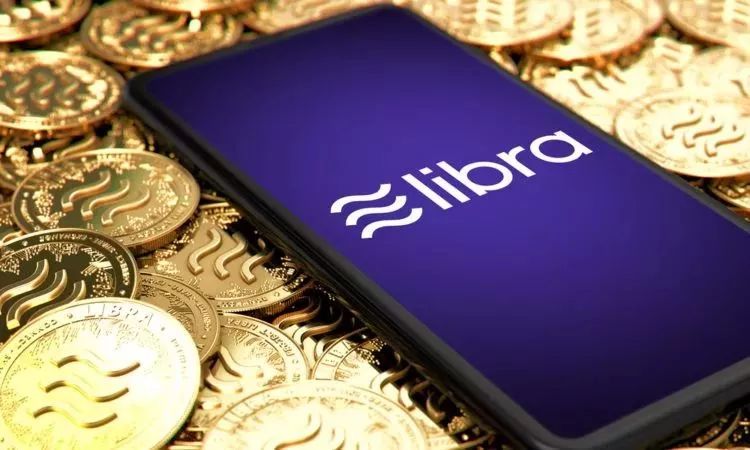 However, these have long been expected in Marcus. On July 3, he posted a long article "Libra, 2 weeks in" on his personal Facebook. He explained some of the questions and misunderstandings that Libra had encountered in the past two weeks. The content is short, but it faces financial supervision, decentralization, Libra. Issues such as the association's charter.
In this article, Marcus emphasized that Libra will engage with various communities and stakeholders in an open and collaborative spirit. "In the end, all this is for all human beings, in order to make financial services better serve humanity" .
Today, nearly four weeks have passed since the release of the Libra white paper, but global discussions by Libra continue.
As the head of Libra, what kind of legend will Marcus write after he has experienced the highlights of PayPal and Facebook?
Interactive moments:
Do you think Facebook Libra can be successful?
Welcome friends to leave a message below~
Reference article:
1. Once for the glory of PayPal, now he will set off the banner to save Facebook's shrinking 100 billion
2. Facebook Messenger spurt growth leader is indispensable
3. Marcus's personal letter, all questions and answers from the six questions and answers
4. Tencent Prism: Facebook's currency
5. Before Libra, Facebook was the loser of payment
6. Can PayPal still dominate in the mobile payment era?
7. 250 million users, hundreds of billions of dollars in market value, why is PayPal in the payment field to break through?
8. The road to PayPal payment led by Marcus
Text | Literature
Produced | Mars Financial APP (ID: hxcj24h)