Facebook's digital currency program has drawn the attention of global governments, and US government members seem to be worried that large technology companies will turn themselves into a financial institution. Before the US Congressional Hearing and the forthcoming G7 financial meeting, US government members discussed the draft "Let Large Technology Enterprises Stay Away from the Financial Act," hoping to prevent large technology companies from "maintaining or operating digital assets."
Members of Congress want to remove large technology companies from the financial industry
After Facebook announced plans to launch a new digital currency, Libra, politicians around the world complained a lot. Currently, Facebook-owned subsidiary Calibra will face the US Senate Banking Committee on July 16, the House Financial Services Committee on July 17, and the G7 Finance Ministers Meeting in Chantilly, France, July 17-18. Before the hearing on Thursday, US President Donald Trump said on Twitter: "Facebook's virtual currency 'Libra' will have no status or reliability," he added.

Facebook plans to launch Libra and Calibra digital currency wallets in 2020
The next day, The Block found that in the United States to discuss the draft bill: US leaders may try to take action on Facebook's digital currency, "Let large technology companies stay away from the financial bill" will be a law enacted by the Senate and the House of Representatives. In controlling large technology companies to enter the financial sector.

When the House of Representatives discussed the draft, it also warned that if large technology companies violate the rules of Congress, they will be severely punished.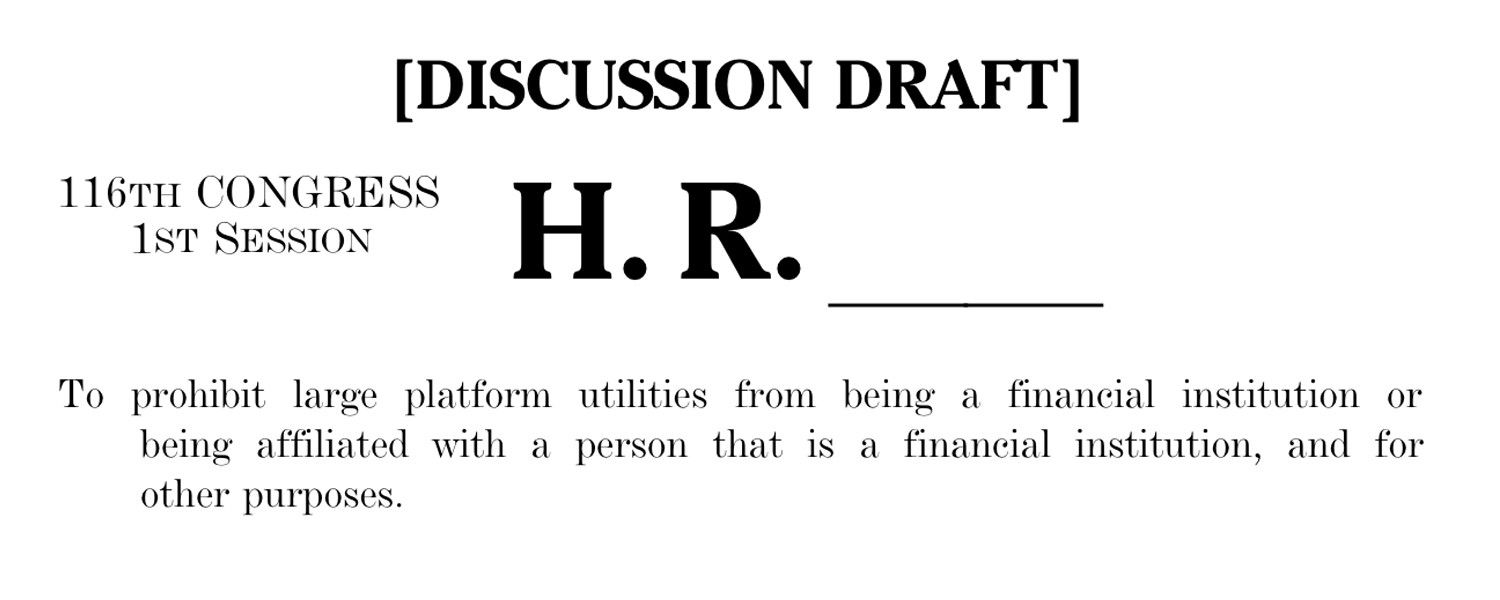 According to people familiar with the matter, the draft has been carried out within the House Financial Services Committee. The latest discussion bill is to ask Facebook to stop developing Libra in the Democratic House of Representatives.
Skeptics believe that Libra is centralized and invades privacy
House Democrats asked Facebook to stop the development of its proposed cryptocurrency project Libra. In addition, congressional leaders hope the company will stop developing its digital wallet Calibra until Congress and regulators have time to investigate the risks they may pose to the global financial system. The chairman of the House Financial Services Committee, Rep. Maxine Waters (D-CA), sent a letter to other members of Congress asking Facebook to suspend operations.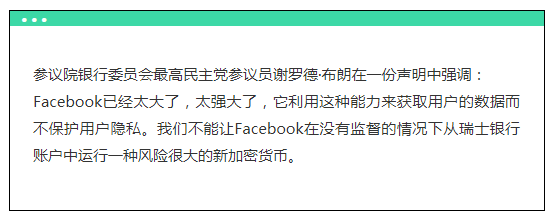 There is no doubt that Facebook's digital assets are scary for US leaders because some of them are completely convinced that "[Libra] may pose a systemic risk that threatens US and global financial stability." Ethereum (Ethereum) co-founder Mihai Alisie believes that Facebook is trying to trick financial regulators into pushing digital currencies into the economy.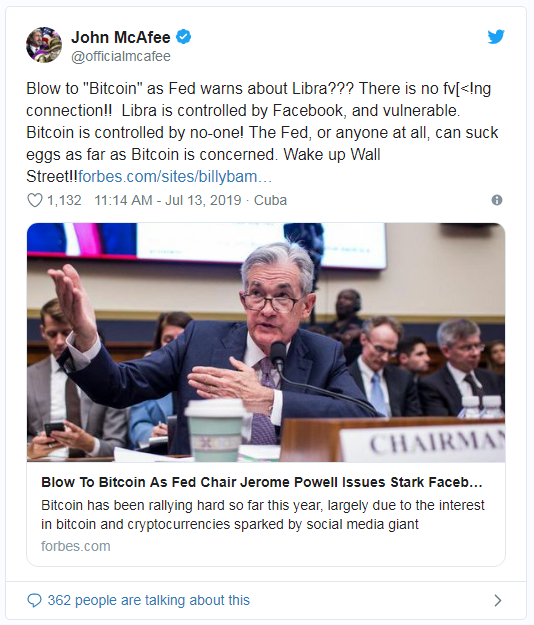 Facebook uses some pretty amazing strategies to track visitors to the site. Many believe that it is dangerous to mix digital assets with 2.38 billion active Facebook users. For example, programmer and CSIS-certified cybersecurity researcher Edin Jusupovic demonstrated on July 10 how Facebook embeds tracking data in downloaded photos. Jusupovic said his findings were "shocking levels of tracking" and claimed that Facebook might "track photos outside of their own platform with uncomfortable precision and understand the original uploaders (and more) of the photos."

Track photo metadata photos after downloading photos from Facebook
The possibility of stimulating fedcoin
Libra's attempts also followed other large blockchain projects and encryption alliances, such as Hyperledger, R3, and the Enterprise Ethereum Alliance, which have yet to produce any meaningful cryptocurrency. Facebook's digital currency is intended to be a stable dollar supported by the dollar, but some people are skeptical about how long this support can last. Mike Novogratz, CEO of Galaxy Digital, expects: Libra may give up the dollar at some point in the future. Although US government officials and world leaders are worried about Libra, some experts believe that the project may trigger the cryptocurrency supported by the Fed.
The draft bill of discussion of the House Financial Services Committee indicates that some officials are determined to block large technology companies before they start encryption projects. If the bill becomes law, then any company will think twice, because it starts a digital currency project and is fined $1 million a day.
"Today's topic"

What do you think about the draft discussion around the House Financial Services Committee?

Why do you think the US government wants to keep large technology companies away from finance?
Original link: https://news.bitcoin.com/keep-big-tech-out-of-finance-draft-bill-targets-facebooks-libra/

Disclaimer: This article is an article translated by news.bitcoin.com. If you need to reprint the content, please contact the official WeChat: BitcoinComChina, and mark the original link at the end of the article, thank you for your support.