Although Libra officials have never stepped into the US Congress before, its name has been mentioned here numerous times in the past week. Today, the two sides formally confronted each other.
At 10 am on July 16th, at 18 o'clock in the Libra white paper, Libra head David Marcus was invited to the Capitol Hill to be questioned by the US Senate Banking Committee.
What do American legislators care about?
Reviewing Facebook's proposed digital currency and data privacy is the focus of the US Senate Committee's focus on Libra.
The first question asked by the US Senate Banking Committee to Libra is whether the US should take the lead in formulating rules to monitor the digital currency represented by Libra.
In addition, the chairman of the committee, Sherrod Brwon, also raised the question. If Facebook's past bad behaviors (smuggling of interests and manipulation of Internet users' emotions) have disappointed people, why should they let them reach into people's bank accounts? He also pointed out sharply that Facebook has a history of abusing user data, and users will still believe in Facebook currency?
Committee Chairman Mike Crapo asked why Libra is headquartered in Geneva, Switzerland, not in the United States.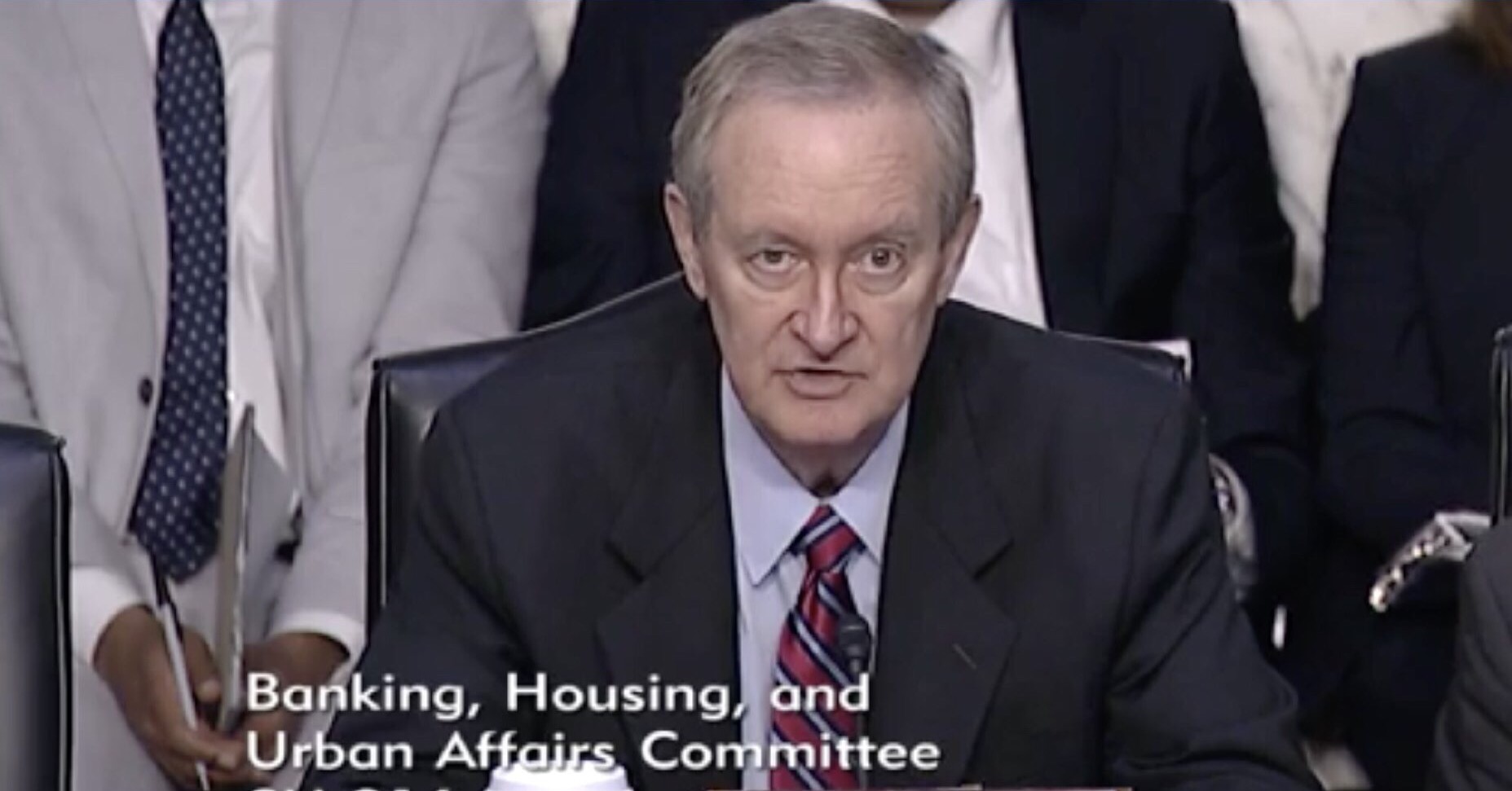 The Senate previously believed that Libra would face a series of problems such as money laundering, terrorist financing, fraud, and tax evasion because Libra users are unverifiable and there are no regulations to review these transactions. This gray-scale feature has allowed Libra to have the "original sin" color from the beginning.
The other issues of the US Senate Banking Committee are Libra's various details, including: How to deal with the risk of being stolen as a cryptocurrency transaction? Is Libra's entire salary paid by Libra? Will Libra, the payment instrument, be used commercially?
How does Libra respond?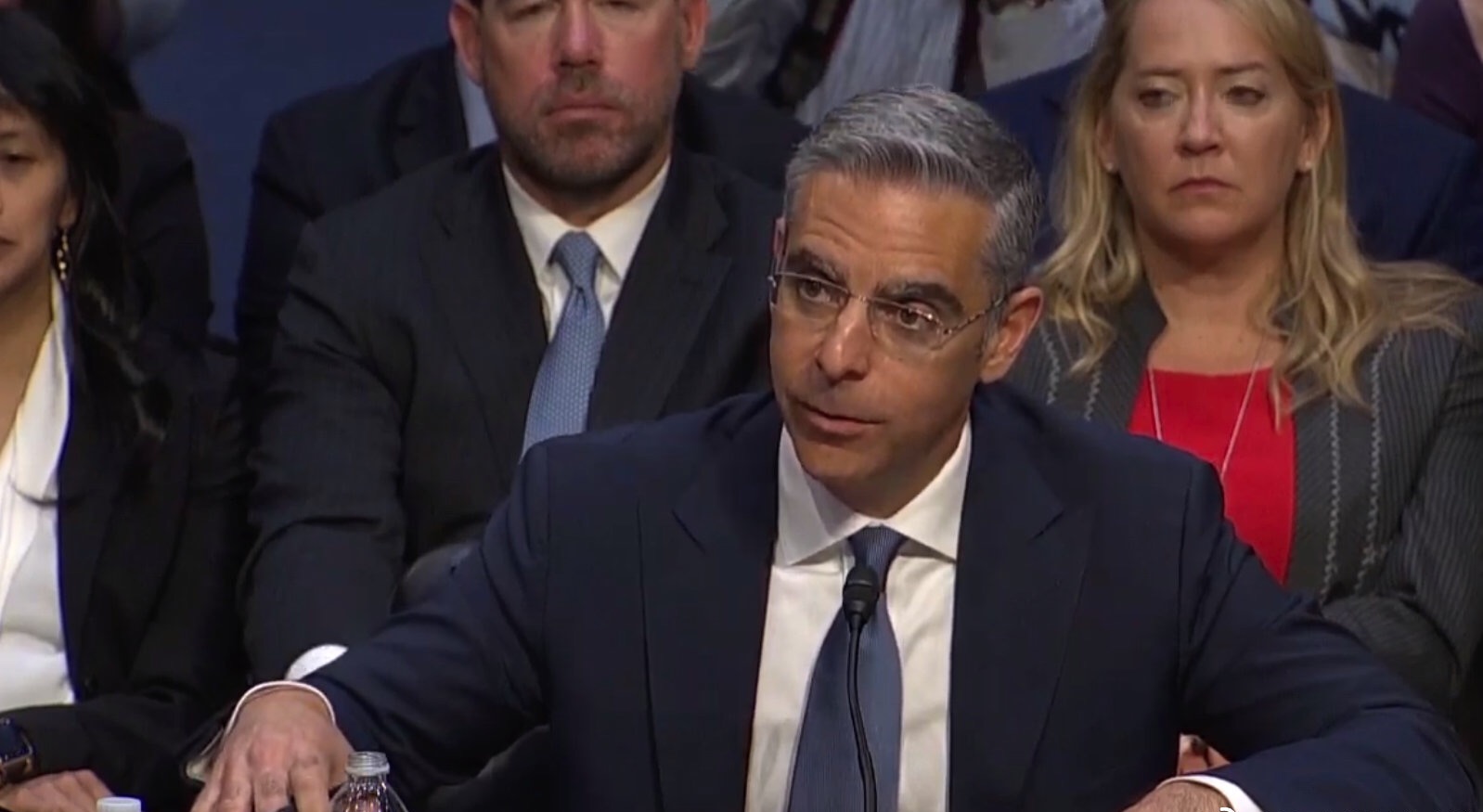 As head of Libra, Marcus said that he would fully cooperate with regulators in the US and around the world before the official launch of Libra; he also reiterated that Libra would not evade any regulation.
Marcus hopes that people can trust Libra, which is currently working with US regulators before going online.
"If people can receive remittances more securely and easily via smartphones, this is Libra's application scenario. If the US does not lead the innovation of digital currency, other countries will rush to complete it before the United States."
In response to Libra's choice of Switzerland as its headquarters, Marcus said that this is because Libra wants to be in the same place as the WTO and the Bank for International Settlements; as for the United States, Libra will also register with FinCEN (US Financial Crime and Law Enforcement Network).
In addition, Marcus said that the data generated by Libra will not be used for commercialization in the future, and will be willing to convert its own assets into Libra cryptocurrency, and Libra's one-to-one capital reserve property can guarantee the stability of its value and will not control. Libra's supply.
He also said that Libra not only has KYC and email authentication procedures, but also has a strong certification process and timely internal communication; Facebook has not yet decided how much money will be invested in the Libra project.
Libra will be accompanied by consumer protection and we will do our utmost to resolve such claims and resolve them through our customer service.
Libra will be backed by reserves, and we are always ready to invest heavily in customer support, just to provide account protection and prevent fraud.
Libra will also support a 1:1 reserve, and our users will need the ID given by the government when opening a Libra account, and will need to pass anti-money laundering and counter-terrorism financing certification requirements.
Marcus also admitted that Libra does need to win people's trust for a long time; at the same time, Libra users are not anonymous.
In fact, the day before the hearing (July 15), Marcus published written testimony in accordance with the practice of Congress.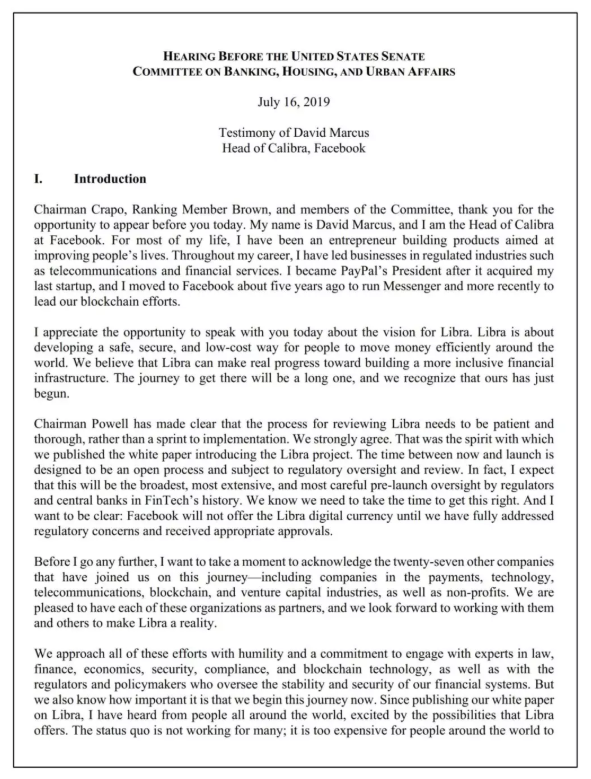 Based on this testimony, Marcus introduced and explained the Libra project and its entire ecosystem. He said that Libra's goal is to develop a safe, low-cost way to effectively transfer funds around the world and become an alternative to the current financial system.
Libra is a payment tool, not an investment. People don't buy it as they buy stocks or bonds, and expect it to pay or add value. In contrast, Libra is more like cash. For example, people use it to send money to family members in other countries, or to buy things.
Libra has no intention of competing with any sovereign currency or entering the field of monetary policy. The Libra Association will work with the Federal Reserve and other central banks to ensure that Libra does not compete with sovereign currencies or interfere with monetary policy. Monetary policy still belongs to the central bank.
Marcus said that during the period from now to the future, it is an open process and is subject to supervision and review. Facebook also expects that this will be the most extensive and cautious "pre-marketing" regulation that regulators and central banks will conduct in the history of financial technology.
Marcus also stressed that Facebook will not launch the Libra digital cryptocurrency until the regulatory concerns are fully resolved and appropriate approval is obtained.
Has the new currency war started?
As early as July 2, after Maxine Waters, the US House of Representatives and Chairman of the House Financial Services Committee, called for a moratorium on Facebook's Libra, other members of Congress joined her.
Five members, including Waters, submitted a letter to Facebook founder and CEO Zuckerberg calling for a moratorium on the development of virtual currency Libra; at the same time, the Financial Services Commission and its subcommittees held hearings Yes, determine how it will work and what protective measures will be taken to protect user privacy.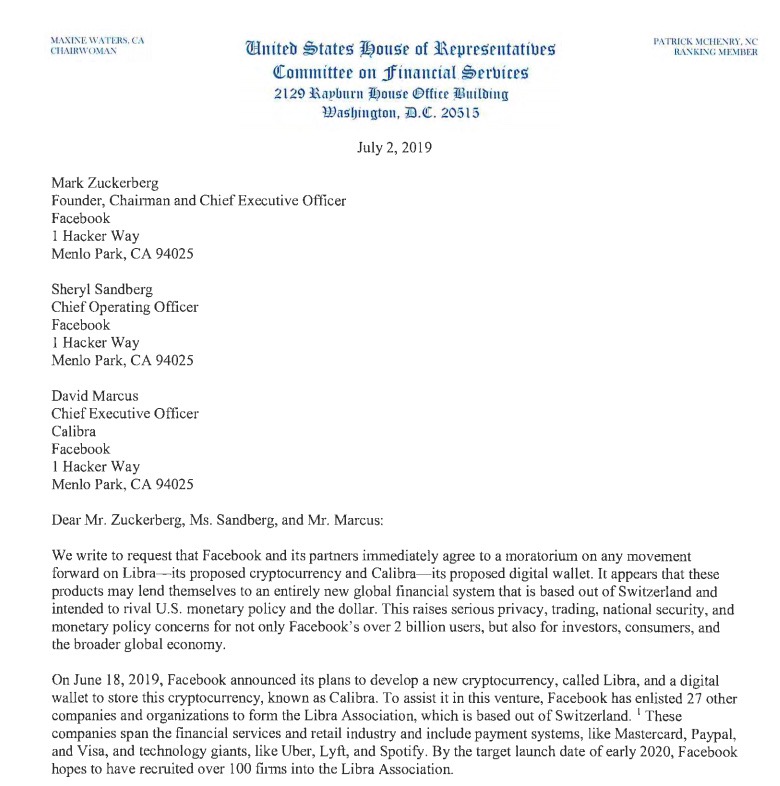 The pace of US regulation has obviously accelerated. The US House Financial Services Committee has drafted a bill called "Technology Giants Far from the Money Act," which aims to prevent tech giants from becoming financial institutions; it also tries to prohibit these companies from "building, maintaining, or operating digital assets, as mentioned here. Digital assets can be used as a trading medium, account unit and value store as defined by the Federal Reserve Board.
It is worth mentioning that the draft bill appeared very subtle. A few days later, the hearing of the technology giant Facebook's cryptocurrency Libra will be held.
According to the draft, any technology company with annual global revenues of more than $25 billion and principally engaged in the provision of online public markets, exchanges or third-party platforms will be banned. Any violation of the bill will result in a daily fine of $1 million.
Libra's regulation must also be based on its potential risks.
Trump said on his social media last week that unregulated digital assets will also encourage illegal activities such as drug trafficking; he is not a follower of Bitcoin and other cryptocurrencies, digital currencies are not currencies, and their prices fluctuate dramatically, and No value base. In his view, there is only one real currency in the United States, and that is the dollar.
In addition, Trump said that Libra, the digital currency that Facebook plans to release in the near future, is simply not reliable. He believes that if Facebook and other companies want to be like a bank, they must seek a banking license for these virtual digital currencies, "and, like other banks, comply with all domestic and international banking regulations."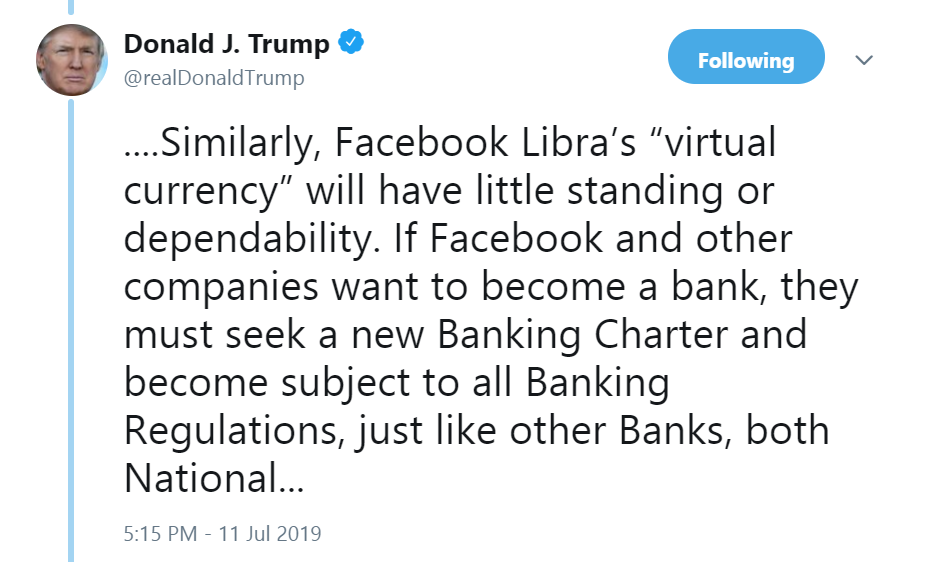 Earlier in the day, Fed Chairman Powell also reiterated that Libra, the encrypted digital currency that Facebook plans to issue, triggered multiple concerns about data privacy, money laundering, consumer protection and financial stability during the semi-annual hearing of the US Senate Banking Committee. This requires careful and patient assessment of the risks involved, which can take more than 12 months.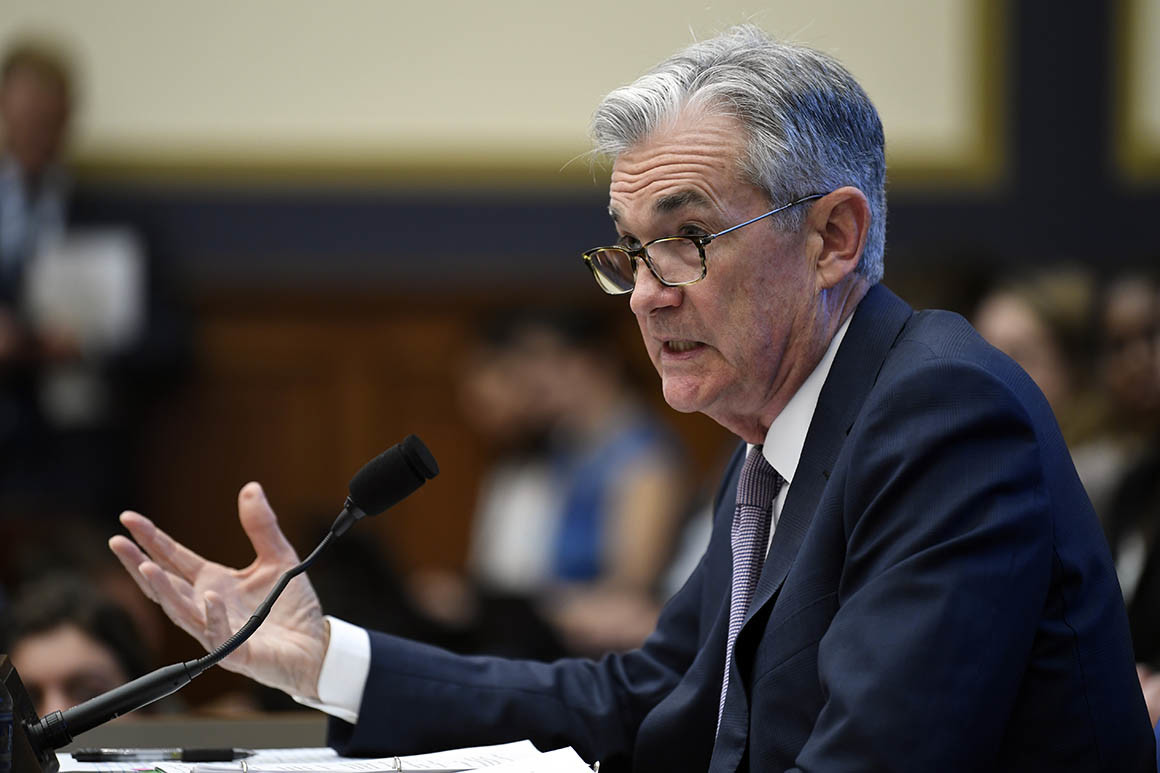 This week, US Treasury Secretary Steven Mnuchin also joined the Libra army, saying that the cryptocurrency is prepared for the liar. He said he was very worried about the impact of Libra and other virtual currencies on national security and vowed that the Ministry of Finance would crack down on criminals involved in money laundering and other illegal activities. At the same time, he also said, "We will not allow digital asset service providers to operate in the shadows."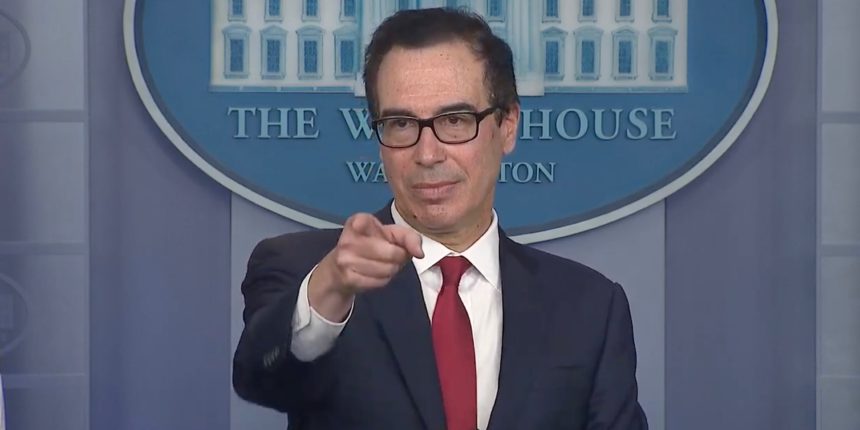 Ran NeuNer, CNBC host of the US financial channel, said during the Libra hearing that the hearing was about Facebook, not about cryptocurrencies, and Congress hated Facebook.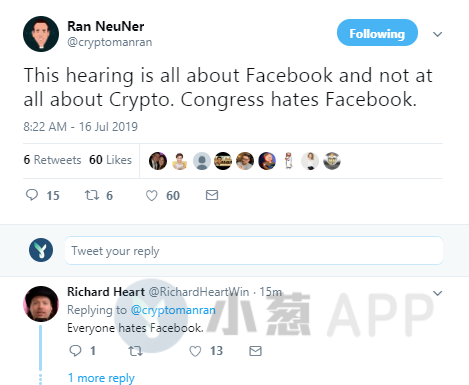 Indeed, the two parties in the US Congress have not been facing the same opponent with such enemies for a long time.
Source: Shallot APP, author | Hu Wei, reproduced, please indicate the source