"Facebook is dangerous!"
"I don't trust Facebook, and I am not a special case!"
……
At 10 am on July 16th, Washington time, a hearing on the Facebook cryptocurrency project Libra was held in the US Senate as scheduled. The theme of the hearing was "Reviewing Facebook's Digital Currency and Its Data Privacy." On the 17th, Facebook will continue to participate in another hearing from the US House of Representatives.
Although the US Congress does not have direct ruling and authority over Facebook's cryptocurrency program, for Facebook, the public opinion orientation of this hearing will set the tone for subsequent regulation and game.
01
Why is there a hearing?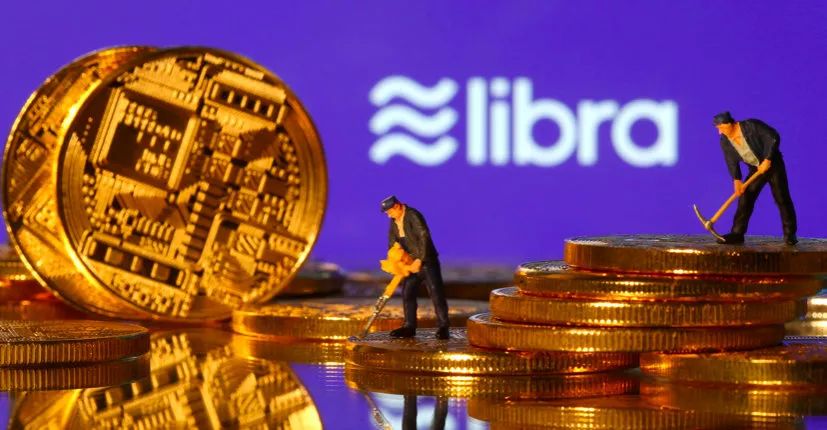 Although many traditional financial media have reported on Facebook's secret blockchain project on a long-term basis, on June 18 this year, when Facebook officially announced the white paper and related information of the cryptocurrency Libra, it still caused a very Great response.
Subsequently, the US Senate Banking Committee decided to hold a hearing on Facebook on July 16 for Facebook's new cryptocurrency Libra. On June 24th, the US House Financial Services Committee also announced that it will hold a hearing on Libra, scheduled for July 17.
On July 3, the US House of Representatives sent a letter requesting Facebook to immediately stop the Libra project, stating that " if we do not immediately stop the implementation of the project, we will face a new system that will trigger a financial tsunami if it fails. " The letter also mentions Libra. It may help a new global financial system centered on Switzerland, which will challenge US monetary policy and dollar status.
On the same day, Libra project leader David Marcus posted a long article on his personal Facebook, explaining and clarifying some doubts and misunderstandings about the Libra project in the past two weeks, and confirmed that he would personally participate in the conference. Hearing of the hospital.
On July 10th, Federal Reserve Chairman Jerome Powell said Libra should not be launched until Facebook tackles regulation and money laundering. David Marcus immediately responded by saying that "completely agreeing to Libra's reasonable concerns should be treated with patience and caution, and should not be hasty. This is why we shared the plan ahead of time."
Before the US Senate hearing on July 16, David Marcus's testimony was "leased" in advance on the Senate website.
02
How did the FB testimony respond to the questions of Congress?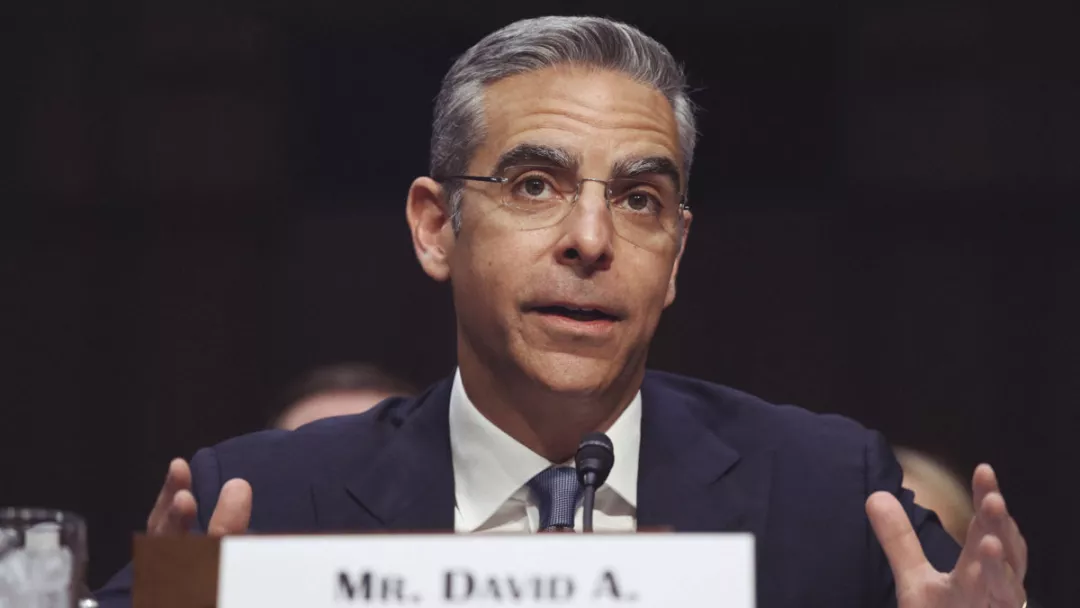 Judging from the testimony of "disclosure" in advance on the Senate website, in addition to introducing the basic information of the Libra project and related foundations and associations , David Marcus focused on the following four points:
1, positioning
At the beginning of the testimony, David Marcus first introduced the vision of the stable coin Libra – "Libra's goal is to develop a safe, low-cost way to effectively transfer money around the world."
According to David Marcus, "Libra brings together the attributes of the world's best currencies: stability, low inflation, wide availability and interchangeability." He clarified that Libra is a payment tool, not an investment, Libra is more Like cash.
In order to dispel the concerns of Congress that the Libra project may challenge the dollar status, David Marcus stated that "the Libra Association does not intend to compete with any sovereign currency or enter monetary policy. It will work with the Federal Reserve and other central banks to ensure that Libra does not compete with sovereign currencies or Intervene in monetary policy. Monetary policy still belongs to the central bank."
2. Supervision
In the testimony, David Marcus specifically emphasized that " Facebook will not introduce Libra digital cryptocurrency until we fully address regulatory concerns and receive appropriate approval. "
At the same time, David Marcus also mentioned that the Libra Association will "also work to support the efforts of regulators, central banks and legislators to ensure that Libra helps combat money laundering, terrorist financing, etc." In addition, the Libra Association will support and AML and bank secrecy laws are related to policies and procedures that comply with other national security-related laws and combat terrorist financing.
Of course, David Marcus also put pressure on Congress in the testimony, saying, " I believe that if the United States does not lead innovation in digital currency and payments, other countries will. If we don't take action, we might see it soon. A digital currency that is controlled by people with very different values. "
3. Privacy
In his testimony, David Marcus emphasized that " protecting consumers and protecting people's privacy is one of the top priorities of the Libra Association. "
To protect data and privacy, Libra's transactions only show the sender's and recipient's public address, transaction amount, and timestamp. At the same time, the Swiss Federal Data Protection and Information Committee (FDPIC) will be the privacy regulator of the Libra Association.
In addition, David Marcus promised that "Calibra client accounts and financial information will not be shared with Facebook." However, this was questioned by a female senator at the hearing, as explained further below.
4, security
David Marcus said in his testimony: "Libra Reserve will hold a basket of safe assets such as cash bank deposits and high-liquidity short-term government securities. These currencies will include the US dollar, British pound, euro and Japanese yen. "
In addition, all of Libra Reserve's assets will be held by geographically distributed regulated custodians to ensure the security and dispersion of assets.
Although the promise will be backed by a 1:1 real asset reserve, this point is still questioned by members of Congress, as explained further below.
03
Discussion focus of this hearing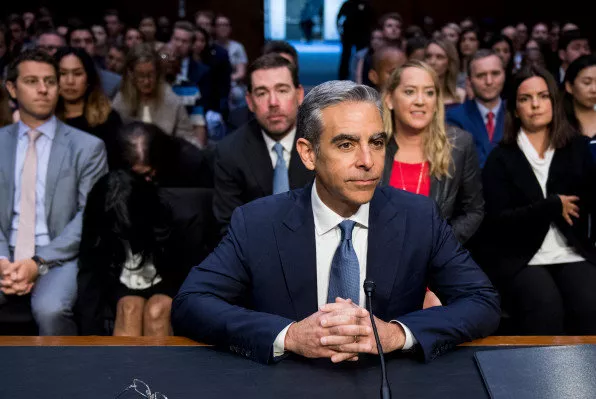 After the hearing began, Mike Crapo, chairman of the Senate Banking Committee, said that despite many uncertainties, Libra's goals were commendable and confirmed Libra's benefits in HP finance, faster and cheaper payments.
In contrast, Vice President Sherrod Brown expressed concern that " Facebook is dangerous … Facebook broke our political discourse, broke the journalism… and became more arrogant."
The focus of the entire hearing is still on regulation, privacy and security.
When it comes to regulation, when asked if "I agree that the United States should take the lead in developing encryption rules" and questioned why Facebook chose to register in Switzerland, David Marcus said that the financial business in Switzerland is more advantageous, and Libra is also in FinCEN (Financial Crime Enforcement Network). It is not registered to circumvent US law, and Libra is now working with US regulators.
In addition, David Marcus has repeatedly stressed that Libra cryptocurrencies will not be introduced until regulatory concerns are fully resolved and appropriate approval is obtained.
Regarding privacy, Sherrod Brown, vice chairman of the Senate Banking Committee, mentioned that the US government has been investigating allegations that Facebook leaked 87 million user data to British political consultants, and recently agreed to reach a settlement with a $5 billion fine. Will you trust Libra from Facebook?"
David Marcus clarified that Facebook is only a member of the Libra Association. David Marcus also said that Facebook has been working hard on privacy and that founder Mark Zuckerberg has placed privacy protection at the forefront.
But another female senator did not buy it. When she spoke , she said, " I don't trust Facebook, and I am not a special case ."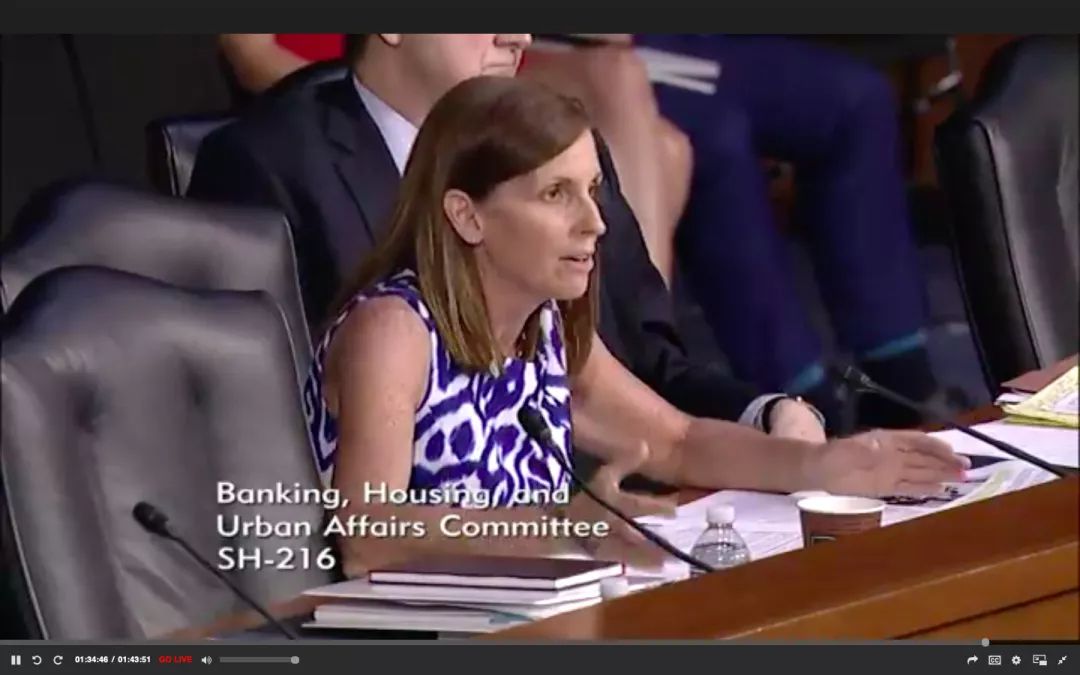 She cited that since 2011, Facebook has repeatedly changed the privacy agreement and repeatedly used the user's private data. Although it is now promised that "Calibra customers' accounts and financial information will not be shared with Facebook", how can one be sure that Facebook will not change this privacy policy in the future? After all, Facebook's history is not glorious.
The last point of controversy is security. A senator asked how to prevent criminals from using Libra to carry out illegal activities. David Marcus explained that users need to do KYC certification to meet anti-money laundering and counter-terrorism financing requirements.
Some senators questioned Facebook's desire to control currency issuance to become another Fed. David Marcus clarified that the number of Libra releases is not controlled by Facebook, but depends on users, and that Libra Reserve will do 1:1 real asset reserves. Backed by.
A senator mentioned the 2008 financial crisis, saying that before the collapse of Lehman Brothers Bank, no one knew that the funds had such a big problem. The bank has a payment plan for the customer's deposit. If the user's Libra asset has a problem, will it pay 100%? In this regard, David Marcus flashed his words, indicating that he is willing to keep all his personal assets on Libra, Libra Reserve will be fully regulated.
In addition, the senator questioned security in 2016 for Russia's alleged involvement in Facebook's intervention in the US election.
The entire hearing lasted about 2 hours, and there are still many differences within the Senate.
04
Big V's point of view
Regarding the congressional inquiry of the Libra project, many big Vs in the industry have expressed their opinions.
Well-known financial columnist Xiao Lei pointed out before the hearing that " the real purpose of the United States is not to prevent the launch of Libra, but to have to go from the legal and design level in the first place, in line with US interests and dollar hegemony logic. "
As for the U.S. House of Representatives' request for Facebook to stop Libra's appeal, Xiao Lei said "there will be little impact." For the hearing, "it is likely to be an opportunity to elaborate on Libra's ideals and gain more supporters."
Meng Yan, vice president of CSDN, said in an interview with the vernacular blockchain (ID: hellobtc) that " there is no direct jurisdiction for Congress. The power of Congress is to legislate and grant money. This matter is going to be prohibited by legislation." Just watch the show."
The vernacular blockchain also interviewed Wu Xiao, the founder of the pure white matrix. Wu Xiao said, " I expect that there should be some standards to gradually come out. If Libra, Amazon, Google, etc. all enter the industry, they (the Congress) are not worried, because they can contain each other, and they will also insert their own rules. Technology should not stop, after all, developers can't be banned from writing code, but issuing Libra tokens may be temporarily delayed."
05
summary
After attending the Senate hearing yesterday, David Marcus will continue to participate in today's House of Representatives hearing on the theme "Reviewing Facebook's proposed cryptocurrency and its impact on consumers, investors and the US financial system."
According to foreign media, the attitude of the House of Representatives will be more stringent than that of the Senate, and the proportion of opponents will be more.
Prior to the hearing, the House of Representatives presented a draft discussion called the Prohibition of Large-Scale Technology Companies on Financial Business Act, which was designed to prevent technology companies that offer online platform services and have annual revenues of at least $25 billion. Become a financial institution. These technology companies will be fined $1 million a day if they violate any part of the bill. Facebook fits the standards set out in this draft, so many people speculate that this draft is for Facebook.
But in any case, Congress does not have direct ruling and authority. The two-day hearing is not the end result, but it will affect the final result.
Message Mining No. 279: If you are a member of the US Congress, would you agree or disagree with the Libra project? why? Feel free to share your opinion in the message area.
——End——
Original: JackyLHH
Source: vernacular blockchain
『Declaration : This article is the author's independent point of view, does not represent the vernacular blockchain position, and does not constitute any investment advice or advice. 』