USDT case investigation extended for 90 days
According to The Block, yesterday, the New York Supreme Court ruled (By New York State Attorney General) that NYAG accused Bitfinex and Tether of the case, and Judge Joel M. Cohen decided to approve the extension for 90 days. NYAG is able to continue the investigation. Bitfinex's lawyer tried to appeal but was dismissed by Judge Joel.
At the USDT hearing yesterday, NYAG and Bitfinex mainly debated whether (NYAG) had jurisdiction or not, and the hearing did not make any ruling.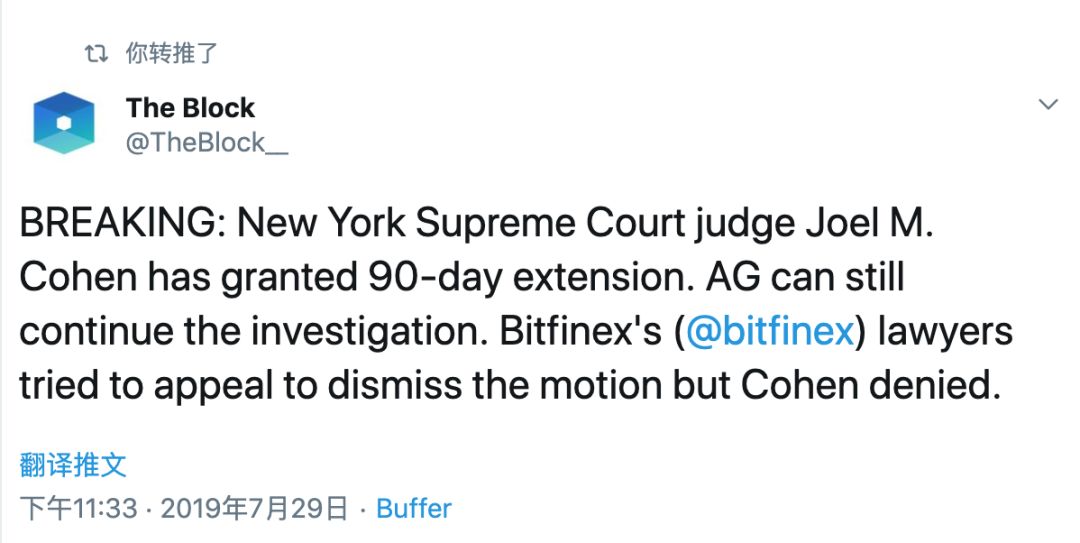 US credit card issuer data leaked, 100 million users affected
According to the Wall Street Journal, Capital One, the fifth-largest credit card issuer in the US, said on Monday that a hacker had access to about 106 million customers and applicants' personal information, the largest data breach in a major bank ever. one.
These include about 140,000 social security numbers and about 80,000 bank account numbers, and some users' credit scores and transaction records have been compromised.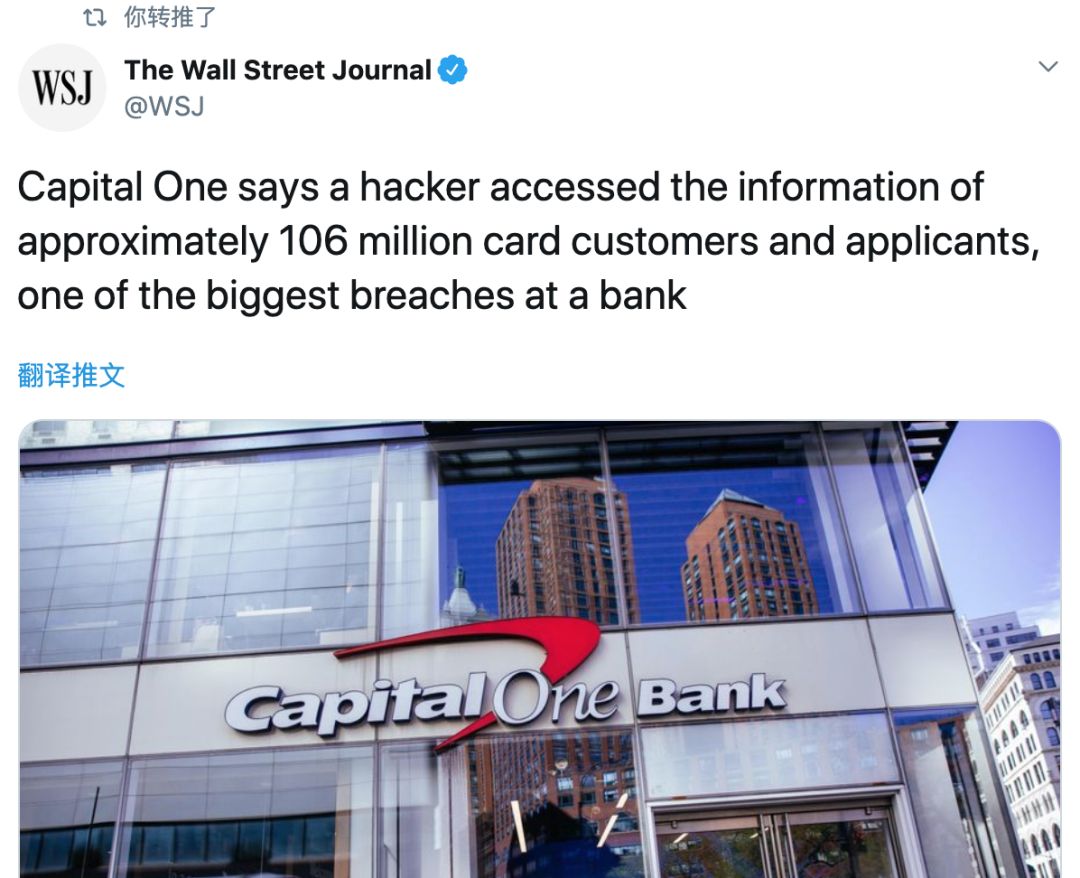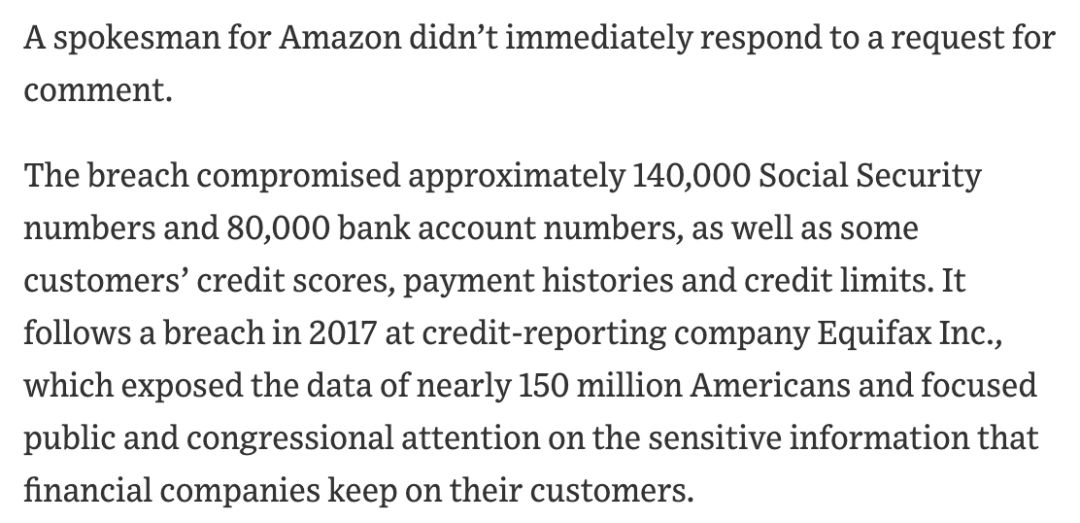 How do you see the data leakage incident of Capital One? ?
"Twitter Bitcoin Milk King", Morgan Creek co-founder Pomp:
The First Capital Bank's data of more than 100 million users in large-scale security breaches was accessed by (hackers).
No one has attacked Bitcoin. It is the safest computer network in the world.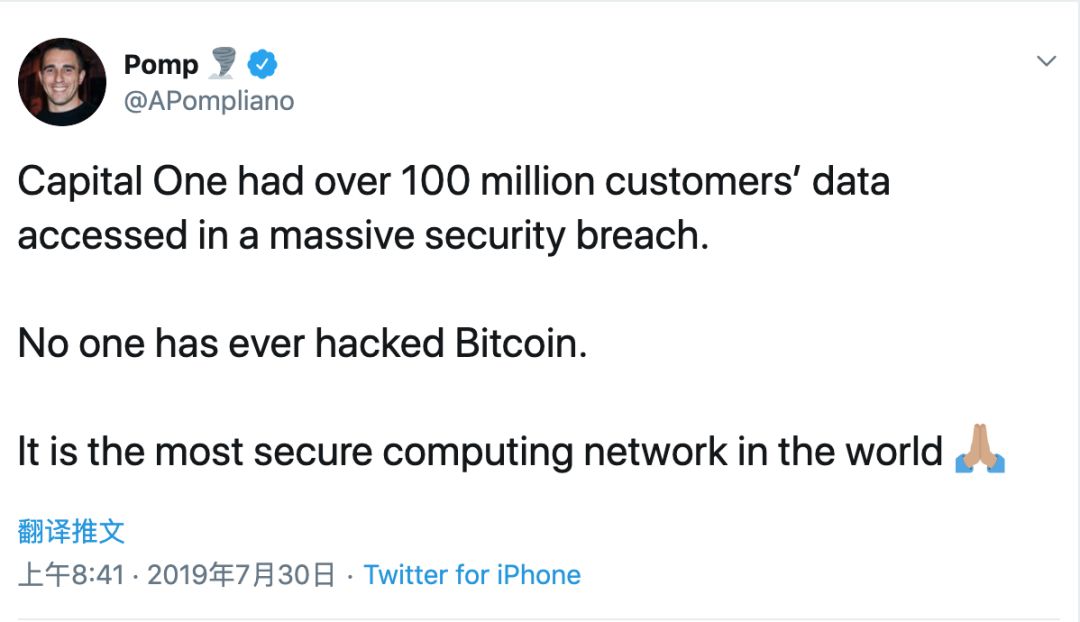 Ethereum Iron Powder, mythoscapital founder Ryan Sean Adams:
The hacker stole 140,000 social security numbers at Capital One.
Remember: Ethereum does not require a social security number or a government ID account to open a bank account.
Only a network connection is required.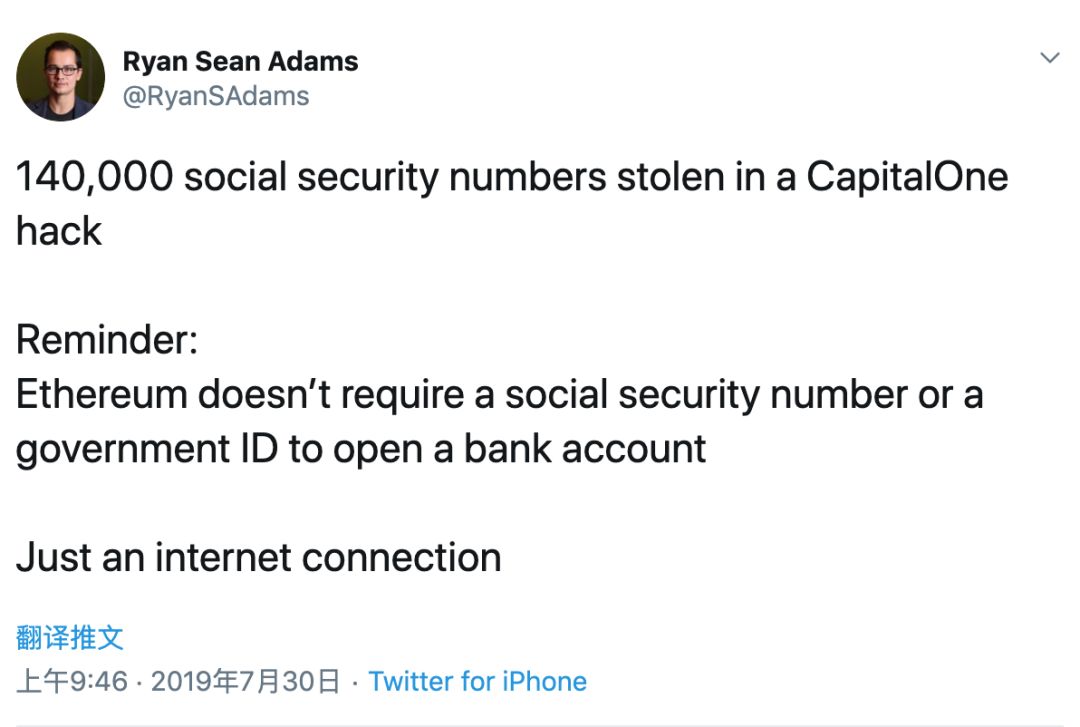 What is the active address and trading status of BTC, BCH, and BSV?
A recent research report by CoinMetrics, an encrypted asset data platform, shows that (for the full-text report, see the original text). For active addresses, for most of 2019, the number of daily active addresses of Bitcoin is between 600,000 and 1 million. Fluctuations, the number of BCH daily active addresses is mostly less than 100,000, and the BSV is less than 50,000.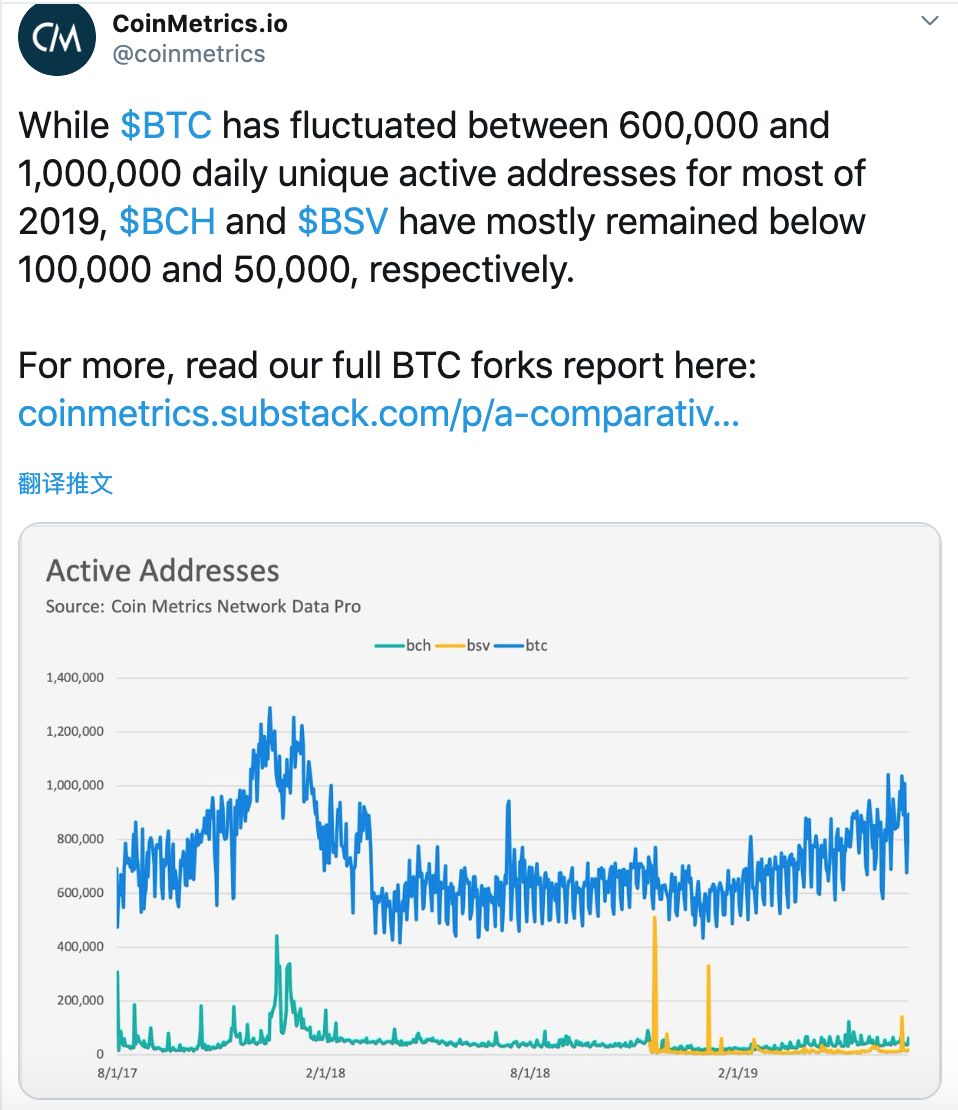 In terms of daily transaction fees, for most of 2019, the total daily transaction fee for Bitcoin is as high as $1 million, while the daily transaction fee for BSV and BCH is less than $1,000.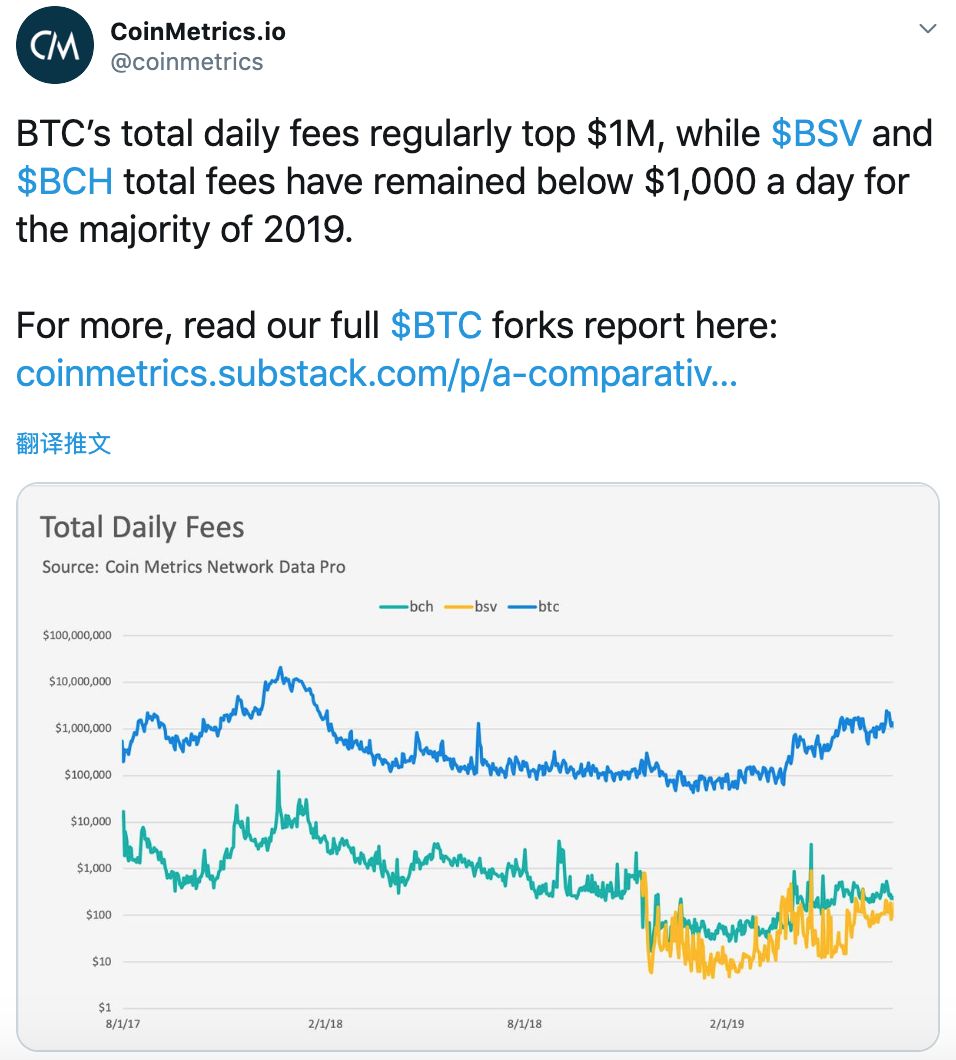 1. BlockStream announced that "we are pleased to introduce the industry's largest stable currency USDT on Liquid Network (BlockStream's Bitcoin sidechain network). As an upgrade to USDT, Liquid will provide faster settlement.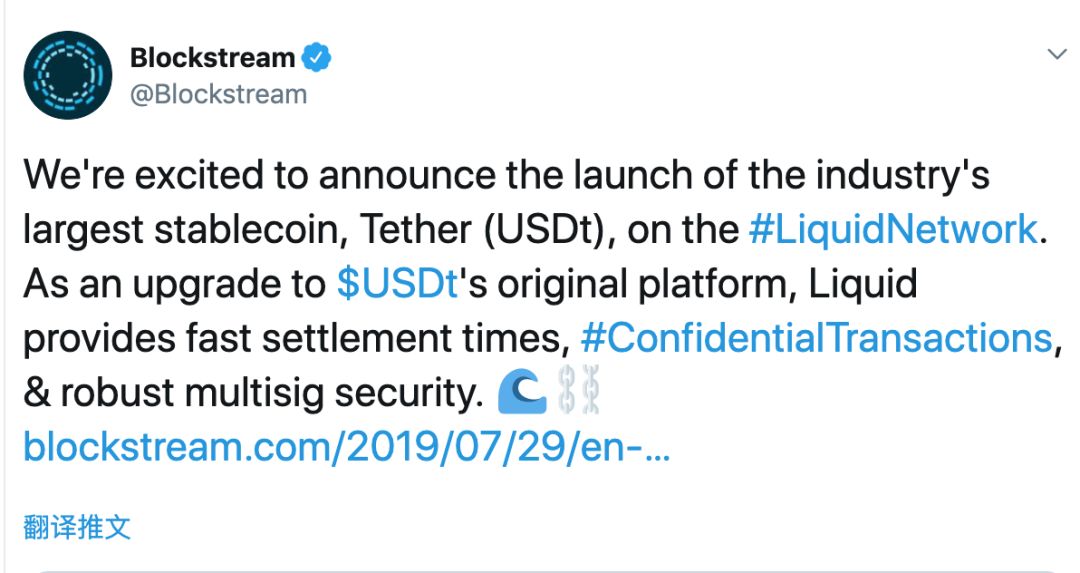 2. According to CCN.com, the Iranian government approved bitcoin mining as an industrial activity.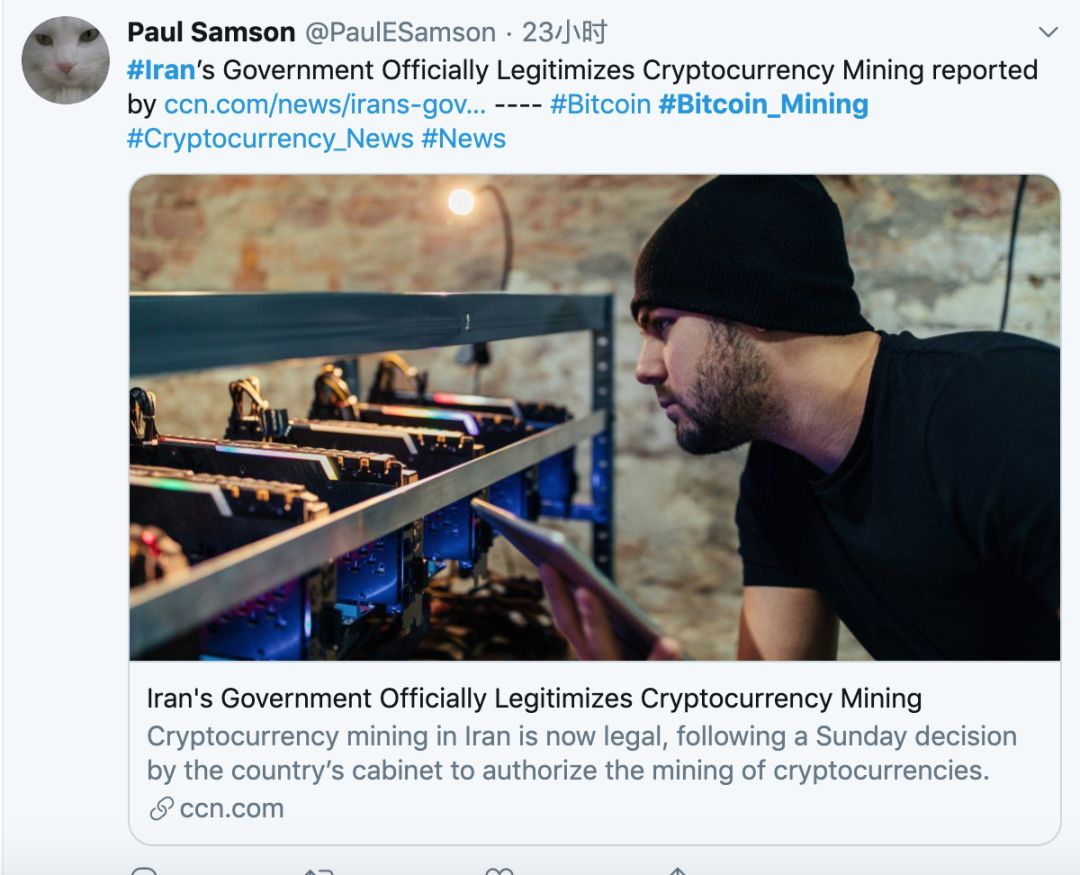 —— End ——
Turn around every day and see the big coffee point of view, bringing you the freshest and most interesting points. Welcome message, forward!