Coinbase releases a Visa debit card and pays for it!
Coinbase's release of Visa debit cards allows UK and EU users to use cryptocurrencies directly through their Coinbase account.
The San Francisco-based company announced the news in a blog post on Wednesday that customers will be able to use their bitcoin (BTC), Ethereum (ETH), and Litecoin (LTC) through the "Coinbase Card." And other cryptocurrencies "as effortless as money in the bank."
The exchange said that when a customer completes a transaction using a debit card, it will "immediately" convert the cryptocurrency into legal tender, such as pound sterling (GBP).
According to the announcement, the card supports all cryptographic assets that can be bought and sold on the Coinbase platform, and customers can use them to pay for daily purchases, such as dining or booking tickets.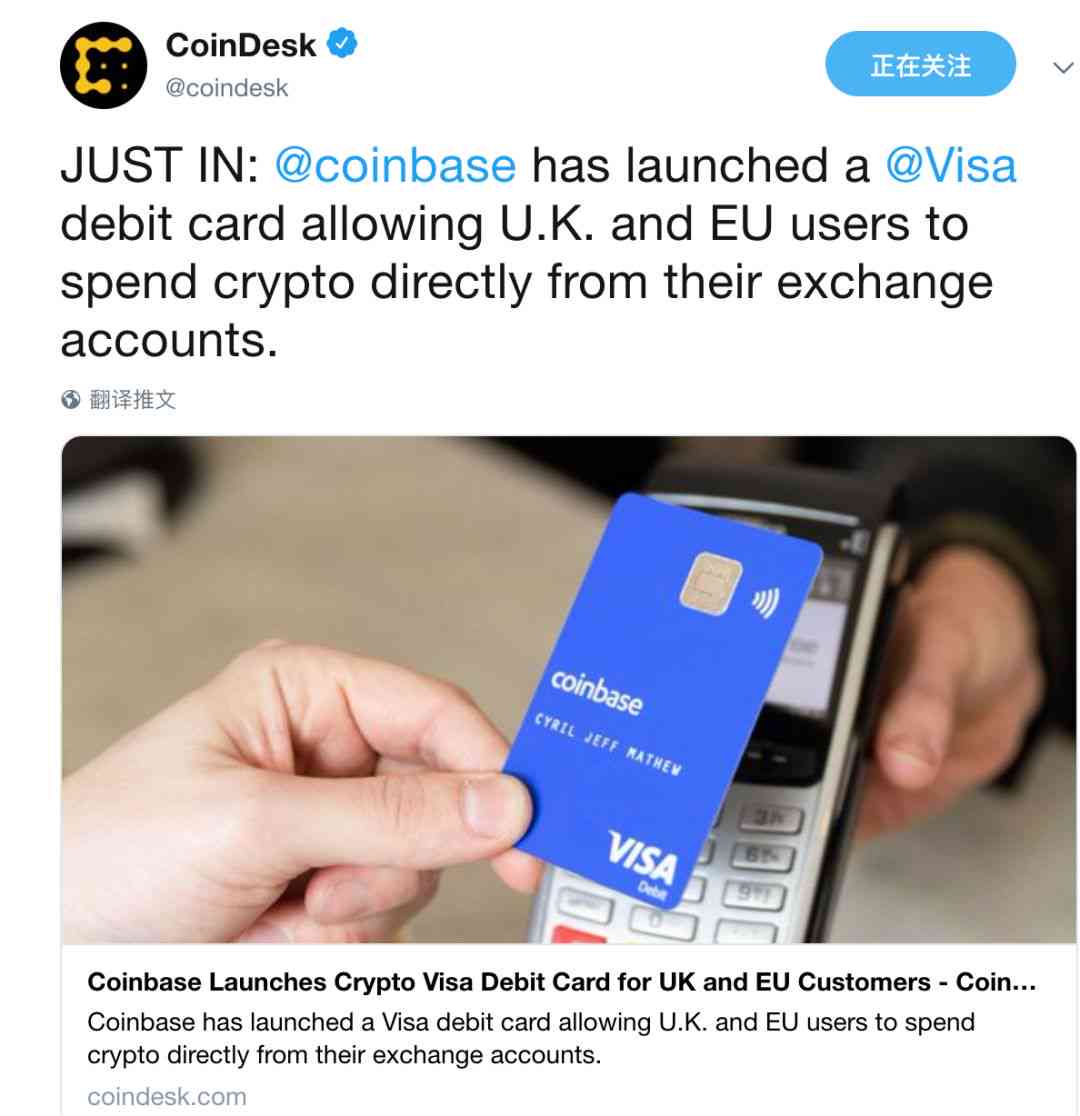 EOS founder BM talks about project scalability
Our team is exploring some innovative solutions to increase the scalability of the blockchain and reduce the difficulty of developing multi-threaded decentralized applications.
Eosio will continue to lead the industry in scalability and ease of development.
I am still studying technologies that can achieve anti-censorship and open access without governing or relying on votes for wealthy stakeholders.
At the same time eosio provides actual decentralization for real-world use cases.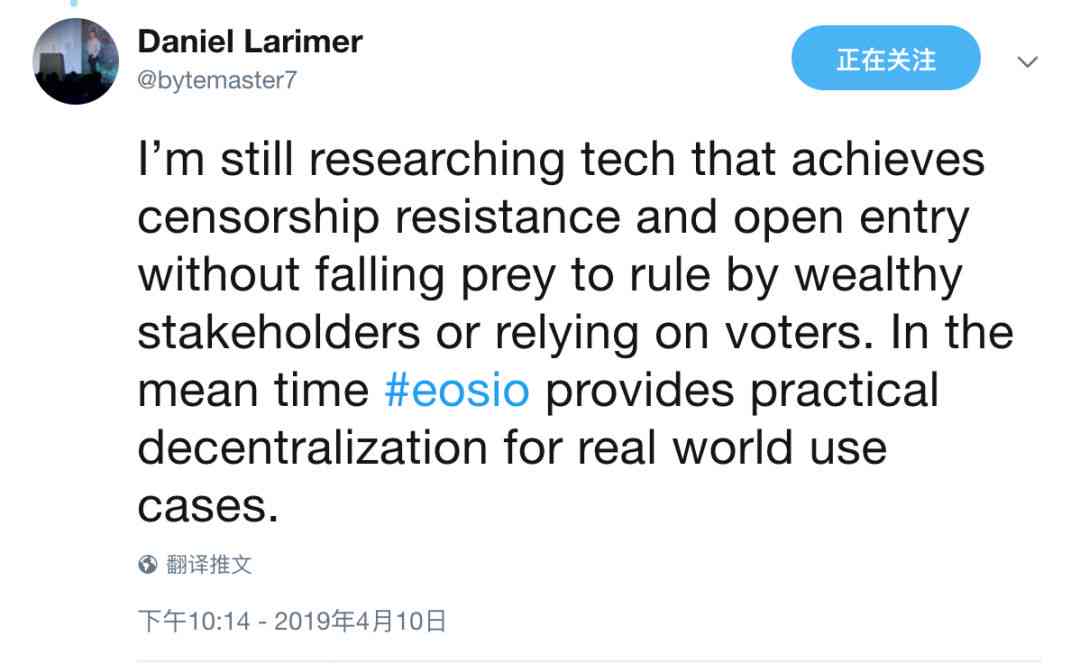 Youtube currency circle red Boxmining talk about China mining ban
Bitcoin mining ban in China:
1. The miners will "cooperate" to clean up some old equipment.
2. The government will take photos and claim that the policy is perfectly implemented.
3. Mining will continue in China as always
4. The demand for bitcoin will increase because Chinese people like to do things that are contrary to government requirements.
Translator's comment: It's really Chinese net red to understand China…
This issue of: leaves, from the media, "Wildflower said," the main reason people, four former employees of accounting firms, China Certified Public Accountants, the block chain practitioners and investors.
—— End ——
[Public No. Wildflowers] Turn around every day and see the big coffee point of view, bringing you the most fresh and interesting points. Welcome message, forward!
2019/04/11 Author of this issue: Leaf