Recently, PANews learned from the Libra China civil society organization "LibraChina" that a recent ICO project "Coin-Libra.org" claimed to be able to purchase Libra through Bitcoin, Ethereum and other forms. The LibraChina team called on everyone not to believe:
"Libra is just a payment currency, it will never be a scarce product. There is no investment value for early purchases. Therefore, there is no need for any channels that can be purchased through ICO. Investors must be cautious."
PANews can be found on the home page of Coin-Libra.org, the project's slogan, purchase links and white papers. The slogan wrote:
"Like Ethereum and Bitcoin, buy Libra. Libra is the future of cryptocurrencies, which is the same for everyone. Don't forget to join the referral program."
And in the specific steps of the participating projects, you can get Libra by logging in/registering > Go to your profile page > Copy and share your referral link to a friend. On the right side of the homepage is the countdown deadline for promotional activities.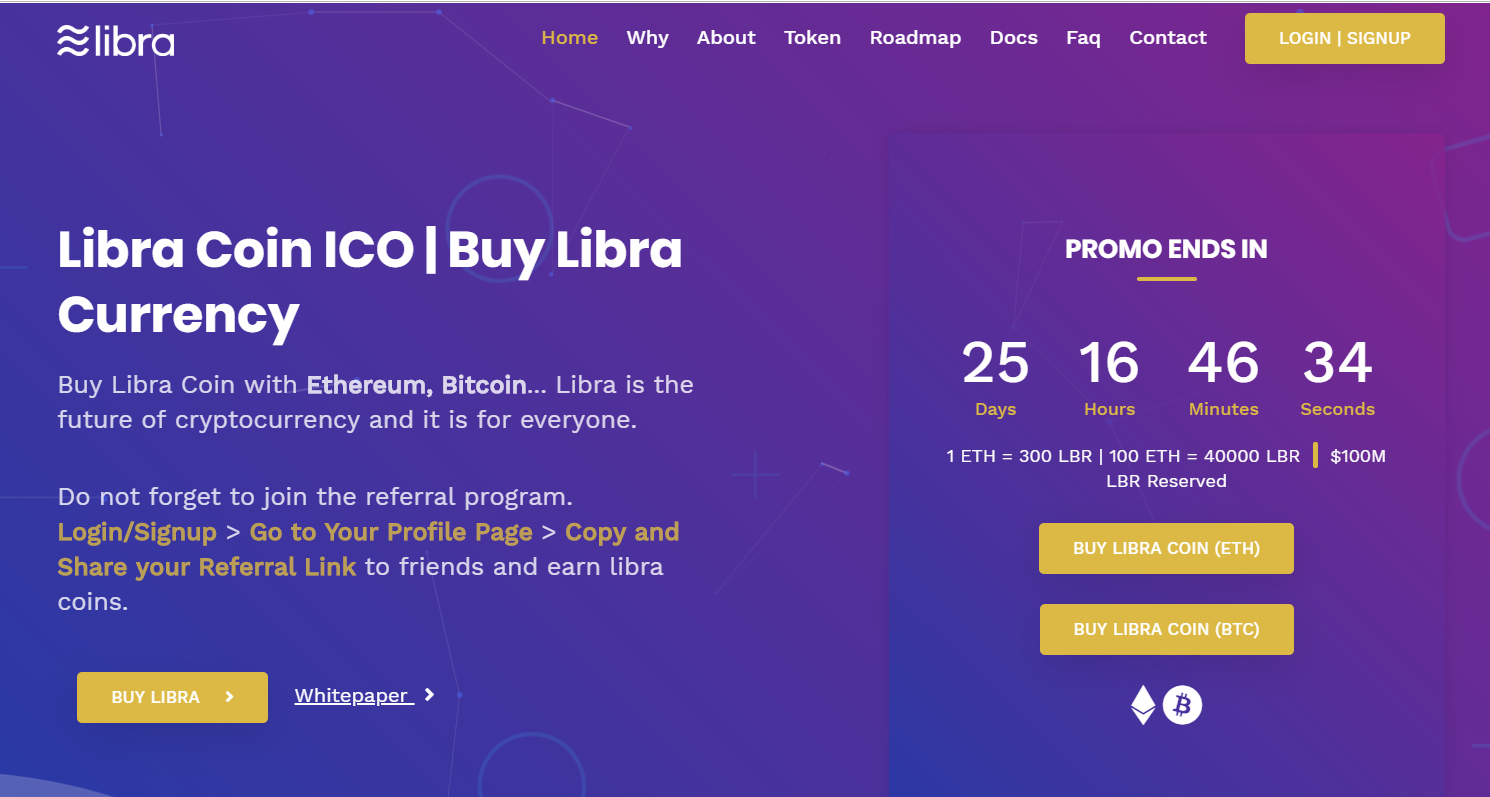 Coin-Libra.org official website screenshot
The information published by the ICO project "Coin-Libra.org" on its official website has obvious loopholes. The site's ICO price says that 1 Ethereum can be exchanged for 300Libra. But as of now, Libra has not yet announced the price of Libra.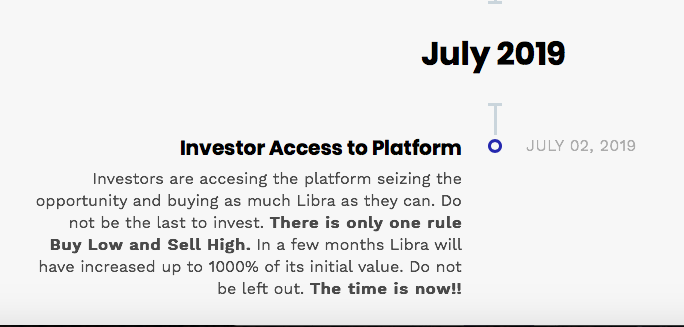 The road map of the project is obviously inductive, and it was called on July 2, 2019:
"Investors are entering the platform. Please take this opportunity to buy Libra as much as you can. Don't be the last investor. There is only one principle: low buy and high sell. Libra's valuation will grow in a few months. To 1000%. Don't fall behind again, time is up!"
At present, the ICO scam mainly includes one of the following forms: the ICO trading platform sells virtual currency that is of interest to the founder of the platform. For example, new users invest in coins; the more new investors are invited, the higher the benefits; the amount of investment required to invite new users is divided, and the "Coin-Libra.org" project takes this approach.
The release of Libra is still in its infancy, and the blockchain technology behind it is still unclear in the future. As Librachina said, the early purchase of Libra has no investment value, and buyers should be wary of some Ibra scams borrowed from Libra.
Text | Zhou Wenyi Edit | Tong Source | PANews