Recently, the United States Patent and Trademark Office (USPTO) published a patent document showing that as early as 2018, retail giant Wal-Mart began to explore "a method of generating a digital currency unit by linking a digital currency unit to a conventional currency. ", that is, the stable currency linked to legal tender. It is understood that this is the second largest giant in the United States after the IBM, JP Morgan Chase, Facebook and so on.
Occupy online and offline super hub
As the world's largest multinational retailer, Wal-Mart operates more than 110 shopping malls or member stores in 27 countries in the Americas, Europe, Asia and other continents. Each year, there are more than 500 billion US dollars in transactions, and the weekly passenger flow is more than Hundreds of millions of people. The impact of the incoming cryptocurrency, comparable to Facebook's release of Libra cryptocurrency, is an important measure for Wal-Mart to seize the market in the digital economy era.
After more than 40 years of development, Wal-Mart has firmly sat in the "iron throne" of global supermarkets, especially in some developed countries, developed locations, Wal-Mart occupied a super hub position, which also makes Wal-Mart form a huge commodity network. The influence can be seen.
Despite the continuous expansion of e-commerce business in recent years, there has been no significant impact on offline retailing. The news of Wal-Mart stores has often appeared in the media, and there have even been many slogans, but these have not affected at all. Wal-Mart's performance development. In particular, the announcement of the 2017 financial report greatly encouraged Wal-Mart's confidence and confirmed the initial success of Wal-Mart's accelerated online and offline integration strategy.
Since 2016, Wal-Mart has almost stopped the move to acquire e-commerce: In August 2016, Wal-Mart announced that it will acquire Jet.Com, an emerging e-commerce website in the United States, for approximately US$3.3 billion; in January 2017, Jet.com announced $70 million acquisition of footwear merchandiser ShoeBuy; subsequently, another clothing e-commerce company Moosejaw focused on outdoor products was taken over by Wal-Mart.
In addition to the United States, the investment in e-commerce in China has been increasing. From the wholly-owned acquisition of No. 1 store to the acquisition of Jingdong, Wal-Mart reveals different forms of exploration in the online field. In June 2016, Wal-Mart announced a series of in-depth strategic cooperation with JD.com and acquired a 5% stake in JD. The cooperation includes Sam's member store and Wal-Mart's official flagship store in Jingdong. Subsequently, Wal-Mart invested about US$50 million in JD Logistics, a crowdsourcing logistics platform owned by JD.com, and connected its physical stores to JD.com and became an important partner. Since then, Wal-Mart has also increased its stake in Jingdong and became the third largest shareholder of Jingdong. After the acquisition of Jingdong, its Sam's member store Jingdong flagship store was officially launched, which is the advantage of Wal-Mart and JD.com in the e-commerce and retail sectors.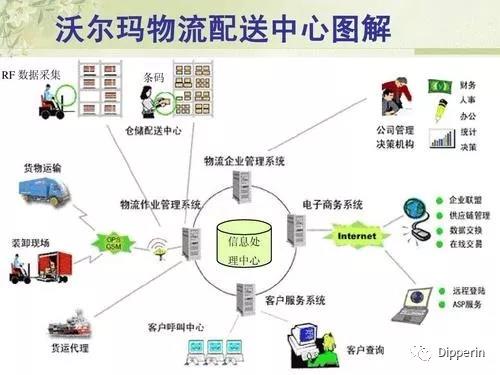 Therefore, the scale of Wal-Mart has been gradually radiated from the offline to the online, and the influence is also expanding exponentially. Compared to Libra, Facebook has no doubt that there is a huge social network on the Internet, which can build a strict social financial chain, but Wal-Mart can naturally open online and offline connections, and completely exceed the existing social relationship restrictions. It can quickly form an efficient and stable trading network, and it can expand rapidly with the help of the existing scale effect, which undoubtedly has great imagination.
Have a rule in the supply chain
The globalization trend in the information age, global sourcing, global production, global circulation, global consumption, the world has become a global village. The global supply chain strategy has become the number one strategy for multinational companies, and optimizing supply chain management has become an important symbol of successful companies.
British economist Christopher pointed out that "there is no competition between one company and another, there is a supply chain and another supply chain." Because all companies, regardless of size, regardless of ownership, no matter where they are, exist in the supply chain, without exception. The trend of the world's top 500 strategic alliances reflects a strategic resource integration idea based on the core competitiveness of enterprises. Enterprises in the same supply chain share design, manufacturing, distribution and integration by improving the overall synergy of the supply chain. The greater common interest generated by the service.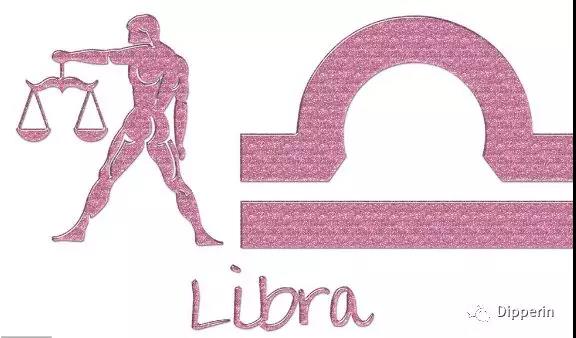 Wal-Mart has undoubtedly a strong advantage in the supply chain. According to a study by American economist Dr. Stone, the cost of merchandise logistics for Wal-Mart, Kmart and Hills has a large difference in sales, with Wal-Mart at 1.3% and Kmart at 8.25%. The les is 5%. If annual sales are calculated at $25 billion, Wal-Mart's logistics costs are $550 million less than Kmart, and $925 million less than Hills.
The reason is that Wal-Mart has established a complete supply chain system. In the United States, Wal-Mart has more than 2,500 chain stores and malls. In order to meet the requirements, there are 30 distribution centers in the United States, each with an average area of ​​more than 100,000 square meters, more than 80,000 types of goods, global procurement, and then distributed to the distribution center, and then implemented by the distribution center. Unified delivery. To this end, Wal-Mart is equipped with nearly 30,000 large container trailers and 5,500 large trucks, operating 24 hours a day, with a total annual transportation volume of 7.75 billion boxes and a total journey of 650 million kilometers. Wal-Mart is also equipped with dedicated satellites for the information transfer of global stores and the positioning and connection of transport vehicles. A huge computer system is networked with all suppliers to cope with market changes and achieve a win-win situation.
At present, Wal-Mart's supply chain system has countless suppliers, manufacturers, retailers and customers, like "Walmart Symphony without Finale", which is broadcast daily, monthly and yearly. If the implementation of stable currency in this system will undoubtedly bring about a larger circulation of logistics and capital flow, and with this huge supply chain, it will continue to attract more roles, and this can also greatly Reducing the promotion cost of Wal-Mart stable coins naturally has certain exclusivity.
The most injured is undoubtedly the bank
Just like Facebook launched Libra, Wal-Mart launched its own stable currency. Undoubtedly the most injured is the existing banking system, especially commercial banks. As early as in Japan, the 7-11 convenience store relied on a large offline store, from the early convenience collection service, to the successful incubation of a huge banking business. At this point, Wal-Mart has an advantage over 7-11 in both size and volume.
According to Wal-Mart documents, the digital currency is pegged to the US dollar for use by selected retailers or partners and is easily converted to cash. "In other potential applications, digital currency can be used anywhere. Digital currency can provide a free or minimal cost to store wealth and then can be consumed at retailers." At the same time, users with "Walmart coins" You can even "earn interest." Once this is implemented, it will undoubtedly revolutionize the life of traditional commercial banks.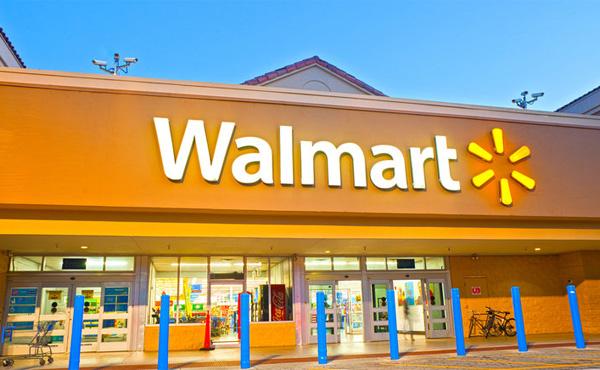 In addition, unlike Libra, due to Facebook's black history and its ban in mainland China, and Wal-Mart is almost all over the world, it can radiate a wider group. Every year, Wal-Mart's more than $500 billion in revenue does not pass through commercial banks. Banks can make money, Wal-Mart can also earn, and can greatly reduce settlement and liquidation among companies within its supply chain. This is precisely the existing commercial bank. A major weakness. Therefore, for the existing commercial banking system, Wal-Mart seems to be more impactful than Libra.
Jobs once joked, "If there are only three global IT companies, it must be Microsoft, Intel and Dell. If there are only two, there will be only Dell and Wal-Mart", saying Wal-Mart in the IT field. Strong investment. In fact, Wal-Mart, as one of the most active blockchain players, has applied for at least 54 patents related to blockchain. For Wal-Mart, the technical barrier to launching a stable currency is not large, and with its own business form and scale advantage, it seems to be more recognized by Libra than the whole society.
Original: Dipperin Pan Pengfei