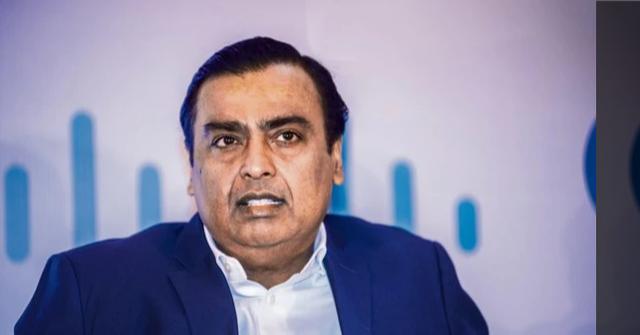 According to the Economic Times today, Mukesh Ambani, chairman of Reliance Industries, India's largest publicly traded company, announced at the company's annual meeting at noon today, over the next year, One of the largest blockchain networks in the world will be established on Reliance Jio, a subsidiary of the company.
According to public information, Reliance Industries ranked 106th in this year's list of the world's top 500 companies. At the same time, Ambani is the general manager of Reliance Industries. He was listed on the Forbes Rich List for $52.4 billion in wealth this year, ranking 13th and becoming the richest man in Asia.
According to Yahoo Finance, the blockchain network will focus on content distribution in India and will power the industry by providing users with data privacy. He also said that by the first day of the official open operation of the blockchain network, there will be thousands of nodes running on it.
Ambani said in his speech:
By using blockchains, we can make almost all types of transactions more secure, trustworthy, highly automated and efficient than ever before. This is a vital capability for India, especially considering the modernization of our agricultural and other commodity supply chains, which constitute the lifeblood of our economy. Moreover, with the blockchain, we also have the opportunity to invent a new data privacy model. Indian data – especially customer data – should be owned and controlled by the Indian people, not the company – especially global companies.
Reliance Jio, known as Reliance JIO Information Communications Co., Ltd., is headquartered in Mumbai, India and is a wholly-owned subsidiary of Reliance Industries. Instead of providing 2G or 3G services in India, the company uses LTE voice to provide voice services over its network.
On May 31, 2019, Reliance Jio became India's largest mobile network operator and the world's third largest mobile network operator with more than 300 million users.
In addition, Ambani also said that Reliance Jio and Microsoft have reached a long-term alliance to help accelerate the digital transformation of India and launch a cloud data center: "It will help organizations use tools and platforms to build digital capabilities."
According to Yahoo Finance, in November 2018, Reliance Industries also used blockchain technology to cooperate with HSBC India and the Dutch international group Brussels Bank to conduct the first trade financing transaction.
Original text of the meeting:
Https://economictimes.indiatimes.com/reliance-industries-agm-live-updates/liveblog/70638381.cms
Source /31QU
Text / small shell