Recently, according to Forbes, German insurance giant Allianz Global Corporate & Specialty AG (AGCS) is developing a blockchain based on tokens, which is expected to simplify corporate customers. The international insurance payment process facilitates cross-border insurance payments for Allianz corporate customers.
An Allian spokesman said: "AGCS is further exploring blockchain technology to simplify the cross-border insurance payment process for corporate customers and improve transaction processing efficiency. The project team is now in the advanced stage of developing a token-based electronic payment system. The system provides a frictionless, transparent and instant money transfer service for a range of different types of payments."
The Allianz Group is the largest insurance company in Europe and one of the largest insurance and asset management groups in the world. In 2019, Forbes released the list of the world's top 50 blockchains, insurance giant Allianz, and three well-known insurance companies such as Metropolitan Life Insurance and STATEFARM.
According to Forbes, Allianz has long favored the blockchain industry and has been testing blockchains for various products. For example, a joint venture that sells a flight delay insurance uses a smart contract. As long as the flight delay reaches a certain time, the smart contract will initiate a claim, the customer receives a notification on the smartphone, enters his bank account details, and the payment can proceed. . Since then, Allianz has used blockchain smart contracts to deal with catastrophe risk swaps and bond businesses, such as the hurricane or earthquake funding needs. This smart contract can reduce the original bond settlement process from months to hours.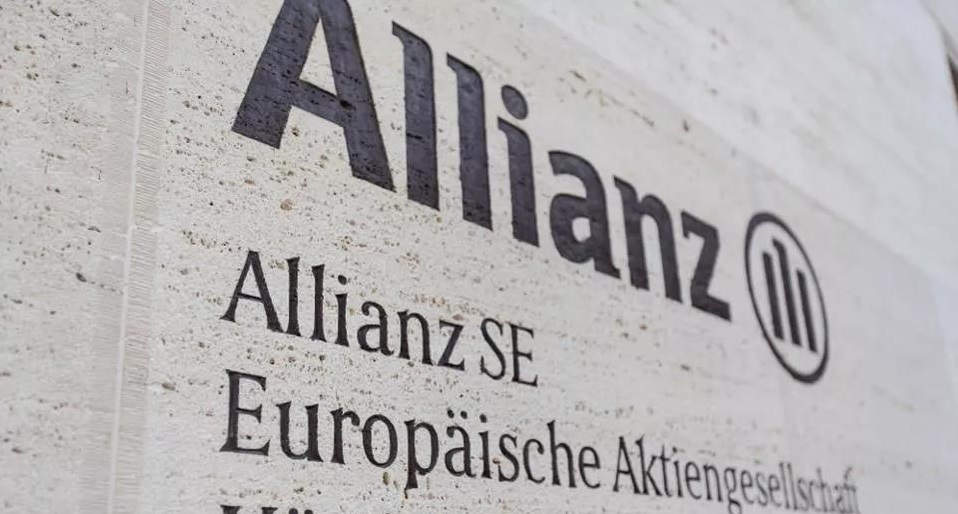 Allianz blockchain layout road
According to Bloomberg News, Christian Wilhelm, a spokesperson for Allianz Germany, said that digital assets are becoming more and more important in the real economy, and digital money storage insurance services will have great opportunities in the future. Allianz Germany is actively exploring the reasons for this area of ​​business.
This time, Allianz's development of the "substitute-based" ecosystem is also the result of Allianz's layout in the blockchain industry in the early years.
As early as 2015, Allianz seems to have foreseen the future and proposed five major strategies for transformation: "customer-centric strategy; comprehensive digital strategy; operational excellence strategy; innovative development strategy; and inclusive talent selection strategy."
In the same year, Allianz Insurance teamed up with blockchain startup Everledger to develop a Blockchain Proof of Concept (PoC) product.
In 2016, Allianz Insurance and the Dutch global life insurance company, Zurich Insurance Group, Munich Reinsurance Company and Swiss Reinsurance Company formed the blockchain insurance alliance B3i to study the feasibility of the blockchain in the insurance industry. Insurance giants are exploring tokens of mobile value.
In 2017, Allianz launched a blockchain prototype with a focus on "exclusive self-insurance" policies. Through this type of product, the company can basically insure itself and its subsidiaries without purchasing more traditional policies. In the same year, Allianz increased its "Digital Currency Theft Personal Insurance" product and continued to expand its cryptocurrency-related business.
In April 2018, the German Allianz Group tested an internal token for the transfer of funds between its global subsidiaries to avoid mutual conversion of national currencies, thereby reducing costs and improving efficiency. The blockchain startup Adjoint helped develop the name "Allianz token" and created a proprietary blockchain for the project.
In June 2018, the German Allianz Insurance Group and Deutsche Bank cooperated with the Berlin-based auto exchange Auto1 to provide car financing using blockchain technology. The newly formed joint venture will provide insurance products and loan refinancing for dealers who purchase cars. Loan payments and refinancing confirmations will be recorded on the blockchain.
Major financial giants entering the blockchain
In fact, in the past few years, many financial giants have successively entered the blockchain industry and tried to open up new situations for their own development through the relevant technologies of blockchain. In 2019, including banking giant JPMorgan Chase announced in February the launch of the blockchain-based, dollar-linked digital asset JPM Coin.
Another insurance giant, Metropolitan Life, has developed a mobile app called Vitana that uses Ethereum's smart contracts to automatically pay insurance in some cases. It is reported that Vitana is a parametric automated insurance product for people with gestational diabetes. Via mobile devices, Vitana can securely connect to the customer's electronic medical record. Once the electronic medical record data determines the diagnosis, the smart contract will send the customer's encrypted bank account details to the insurance company, triggering automatic payment. Other patient data is not aggregated or stored on the server.
At the same time, US insurance giant State Farm and the bank-owned bank United Services Automobile Association are also testing a blockchain-based subrogation scheme that will provide real Claim data. State Farm Innovation Director Mike Fields commented on the insurance industry's large-scale subrogation application: "In 2018 alone, all insurers passed the subrogation process and the total amount of US dollars issued exceeded $9.6 billion. You can imagine completing The time and resources required for these transactions."
In addition, China's Ant Financial, Foxconn, HTC and other companies have also been selected by Forbes's top 50 global blockchain, further expanding the new use of blockchain technology in the financial sector.
Wen | Zhou Wenyi Editor | Tong Source | PANews