Who is "Ao Ben Cong"?
Craig Steven Wright, from Australia. In 2016, he claimed to be "Zhongben Cong" and even got the confirmation of Bitcoin core team member Gavin Anderson. Since then, he has become famous in the currency circle. Although he has not been able to provide conclusive evidence of himself, he has always been a native of Nakamoto. The community called "Australian Satoshi", referred to as "Ao Ben Cong".
Ao Ben Cong, who likes to tear up the heat, once participated in a blockchain activity in Taiwan and tore the top of the coin tossing Liao Xiang. At the meeting, Liao Xiang pointed out that Oban was using the name of Nakamoto to defraud. Ownen Cong was angry and left. However, the enemy of the so-called enemy is a friend. In 2018, Aoben Cong and Wu Jihan started the power battle. At that time, Liao Xiang said that he was more willing to support the villain Ao Cong than Wu Jihan.
In 2018, the ABC faction represented by Wu Jihan believes that in the case of a block size of 32MB, the development of BCH should be moved toward the basic public chain, so that BCH can expand more like EOS. Application scenario.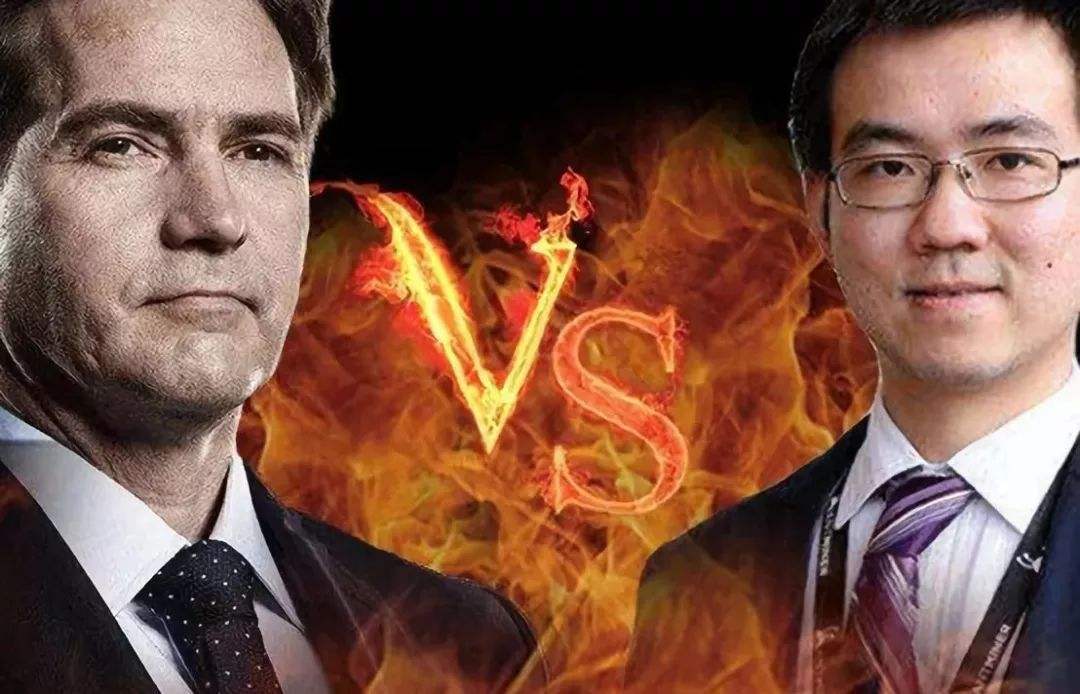 The SV group led by Oban, who represents nChain, raised objections. He hoped that the development of BCH would still follow the one in Nakamoto's white paper. The opinions of the two sides did not match the extent that the relationship deteriorated to each other in Twitter. At 0:40 on November 16th, the BCH forked farce was officially opened. The final result was that BCH split into two separate blockchains, Bitcoin ABC and Bitcoin SV.
After the power battle, Ao Ben Cong was provoked to fight. In addition to operating the BSV, Ao Bencon also announced in May that he was currently operating the side chain project Metanet, and the news was ridiculed by Wu Jihan. It can be seen how bad the relationship between the two is.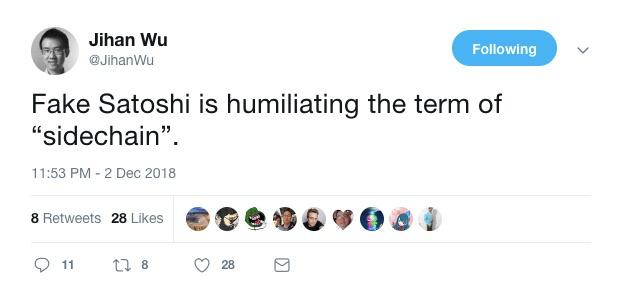 Ownen Cong wants to tell the founder of the Lightning Torch Hodlonaut?
Of course, Oban is not a fuel-efficient lamp, and he has always loved to play on the social media platform. Recently, the founder of Lightning Torch, Hodlonaut, posted a message on Twitter that Craig Steven Wright fraudulently declared that he is Nakamoto. This fraud has become a consensus in the community, encouraging the creation of a hashtag such as CSWFraud. It can also be a spokesperson for Faketoshi. For many years Craig Steven Wright has insisted that he is the real Nakamoto and the community has always insisted that Craig Steven Wright is not Nakamoto.
Craig Steven Wright has long threatened to take legal action against anyone who posted a fraud on Twitter, and it is reported that Hodlonau has received a letter from Craig Steven Wright, this time he came true.
In Craig Steven Wright's lawyer's letter, the lawyer asked Hodlonau to take back his speech on Twitter and apologize to Craig Steven Wright. Otherwise, Hodlonau will be told.
"This letter is based on the letter of lawyers written in the Pre-Action Protocol for the High Court of England and Wales.
They claimed that Wright "is the person behind the pseudonym Satoshi Nakamoto" and asked Hodlonaut to provide his full name, email address and postal address (this letter was transmitted via Twitter). If Hodlonaut does not comply, Wright "will take steps to enforce it by other means, including applying to the court if necessary to force you and/or third parties to disclose this information."
On the first and second pages of the letter, Hodlonaut's two tweets are attached. I see that the content on Twitter is about "Wright is a "scammer" and uses the #CraigWrightIsAFraud topic and specifically labeled "Craig Wright is a fraudster."
"Hodlonaut encouraged the followers to click and forward this tweet by launching a topic, and my client was bothered by the information."
The letter also stated that "Hodlonaut's campaign against Wright has been ongoing and premeditated" and they have reason to suspect that because Hodlonaut is the promoter of Bitcoin cash, Bitcoin cash is a competitor to Bitcoin SV. So he has malicious acts of provocation. But in fact anyone who cares about Hodlonaut on Twitter knows that this is not true, because Hodlonaut is an avid bitcoin fan, and he is even very dissatisfied with Roger Ver's proposal to fork bitcoin.
The letter also clearly stated that Hodlonaut claimed that Wright was not "a serious injury to Wright" by Nakamoto. And this information continues to be disseminated to more than 8,000 followers in Hodlonaut.
At the end of the lawyer's letter they made a series of requests. First, Hodlonaut had to delete all the tweets mentioned in the letter. Second, he no longer published tweets accusing Wright of being a liar. Third, Hodlonaut apologized and publicized. The court personally apologized to Wright and acknowledged the "falseness of the allegations."
Incredibly, the letter also includes an apology ready to apologize to Hodlonaut:
"I mean that Craig Wright deceptively claims that he is Satoshi is wrong. I accept that he is Satoshi. Sorry Dr. Wright. I will not make such a sloppy content."
If Hodlonaut fails to comply with the request within seven days of receiving the letter, Wright threatens to sue Hodlonaut for blasphemy.
At present, they have passed the seven days they said. The letter said that if the request is not met, Wright will file a lawsuit in the English court. However, Hodlonaut's address is not public, although the letter threatens to "find him," but it can be difficult. A source close to the matter said that Wright has not yet taken further action.
Event escalation, Ownen Cong to tell all that he is a fake Nakamoto's user?
CoinGeek is a tabloid-style cryptocurrency blog owned by Wright's partner Calvin Ayre, which recently made the ever-evolving legal letter public. The article also warned other users who followed Hodlonaut's tweet to accuse Wright of being a liar, threatening that "these guys who are tough on the Internet will soon spend their own day in court." Their remarks in this article are very Hey, continue to assert that "Hodlonaut and other trolls are about to discover why they can 'laugh at the end, laugh best.'"
"When they realize that the despicable bitcoin forks they support cannot expand to meet the needs of a truly global financial platform, they will be more impacted, so they have satirized us everywhere without hesitation. "

Wright's partner, Calvin Ayre, announced that Twitter will send a lawyer's letter to more Twitter users.
On the other hand, Hodlonaut supporters are also quite a few, Twitter users have launched the topic #WeAreAllHodlonaut, this is a tribute to the recently popular shibboleth We Are All Satoshi, and now there is an upgraded version of "We Are All Satoshi (except Craig Wright )".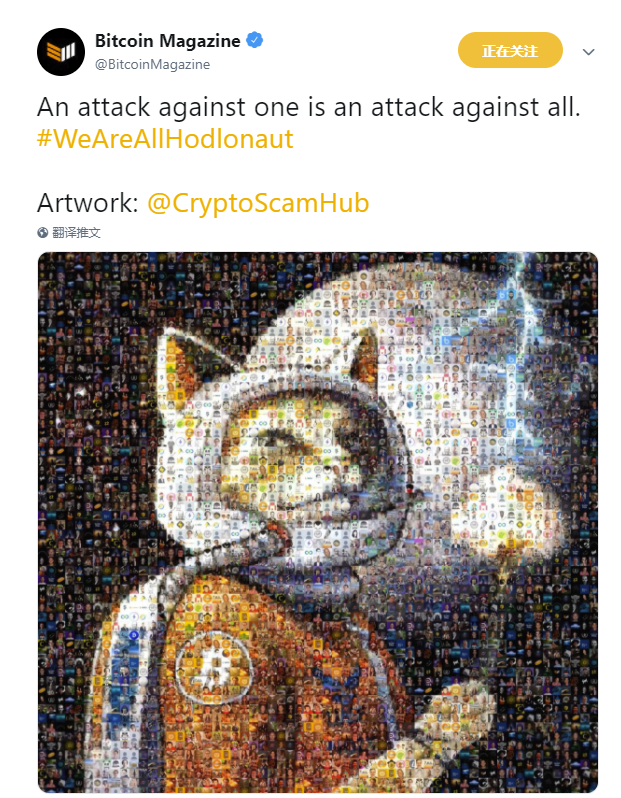 Among the people who support Hodlonaut, a familiar figure has caused great concern in the community. Chan CEO Zhao Changpeng forwarded #WeAreAllHodlonaut# topic tweet and text: Craig Wright is not Nakamoto, and then does not rule out the BSV delisting.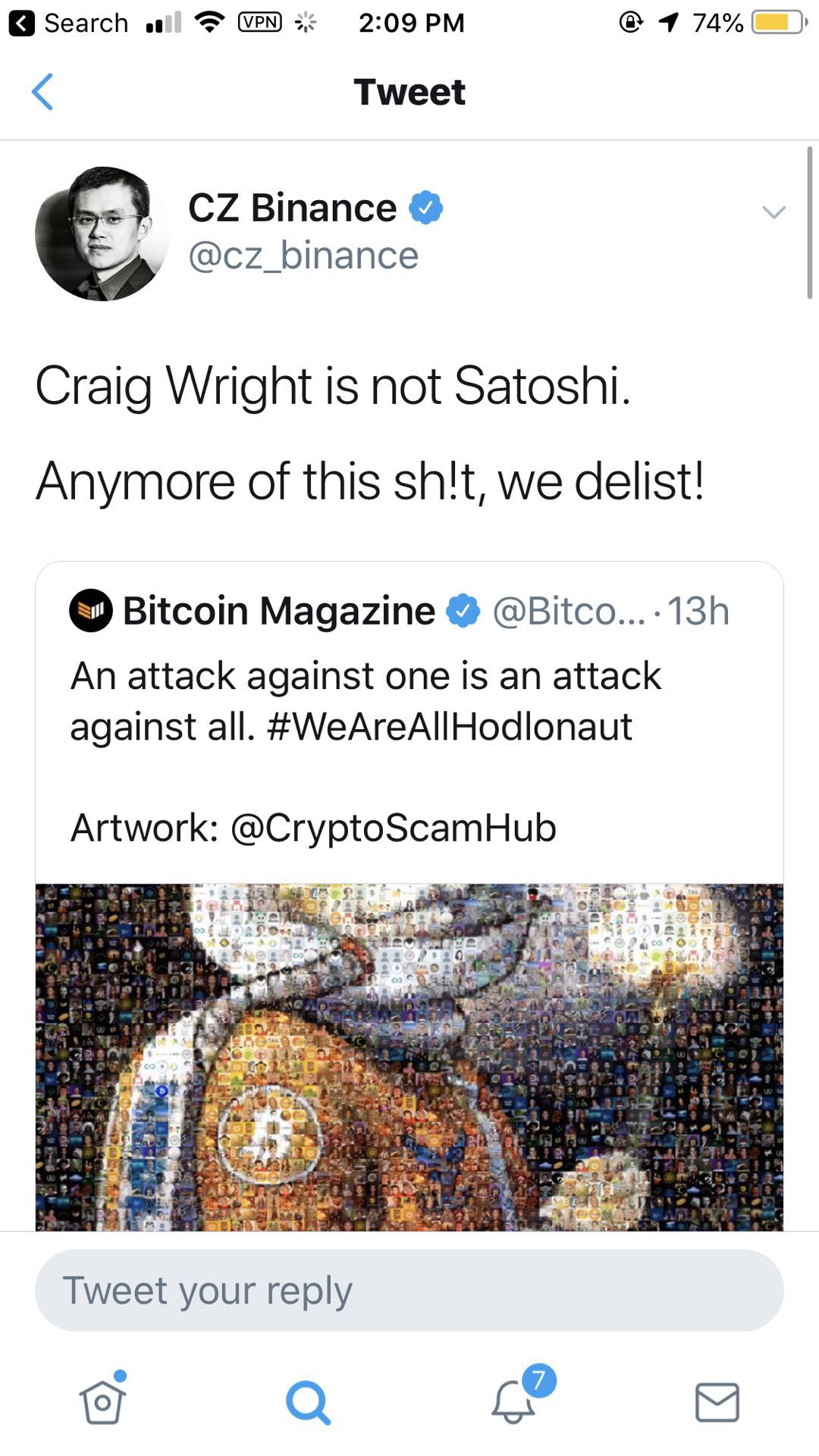 This is a just move, but the comments are flawed. Members of the BSV community believe that it is necessary for the entire community to bear the consequences for the individual community. If the currency is really delisted, it will be greatly disappointing.
However, many users have expressed support for the bank's BSV. In fact, in recent years, Oban has won a lot of attention and practical benefits by posing as a self-sufficient person. Although he has consistently expressed to the crypto community that he is Satoshi Satoshi, he has not been able to prove the identity with practical evidence, and he likes to keep on speculating. It can be said that the encryption community is bitter and long-lasting.