From August 20th to 21st, the "POW'ER 2019 Global Developers Conference" hosted by Mars Finance was successfully held at Beijing Guomao Hotel, from global blockchain, 5G, AI, cloud computing, big data, Internet of Things and other fields. More than 1,500 technical leaders, experts and scholars, heads of research institutions and first-line developers have participated in the event. It is reported that this is the largest and most advanced industry conference in China's blockchain and cutting-edge technology fields this year.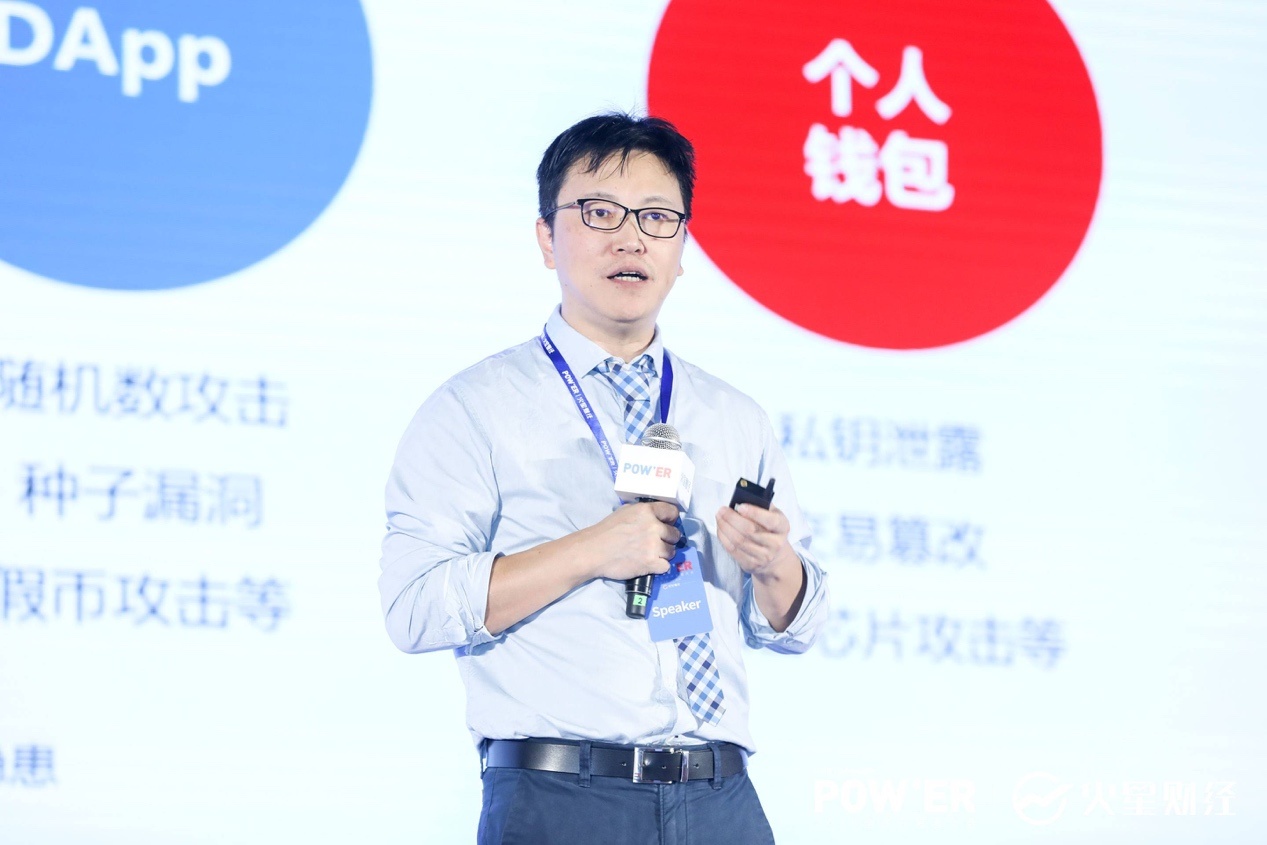 △ Wang Feng, the founder of Mars Finance and Consensus Laboratory
The conference focused on global developers, including the opening forum, the main venue, and the theme of the three major sections, including 5 special sessions, 10 fire debates, 42 keynote speeches, 70 top industry experts and from Amazon, Ant King The technical leaders of Service, Xiaomi, Baidu, Weizhong Bank, Ping An Finance, and Jinshan Cloud 7 Technology Company provided industry insights during the conference. The total market capitalization of the seven major technology companies exceeds US$1 trillion, and they have an in-depth layout in frontier technologies such as blockchain and cloud services.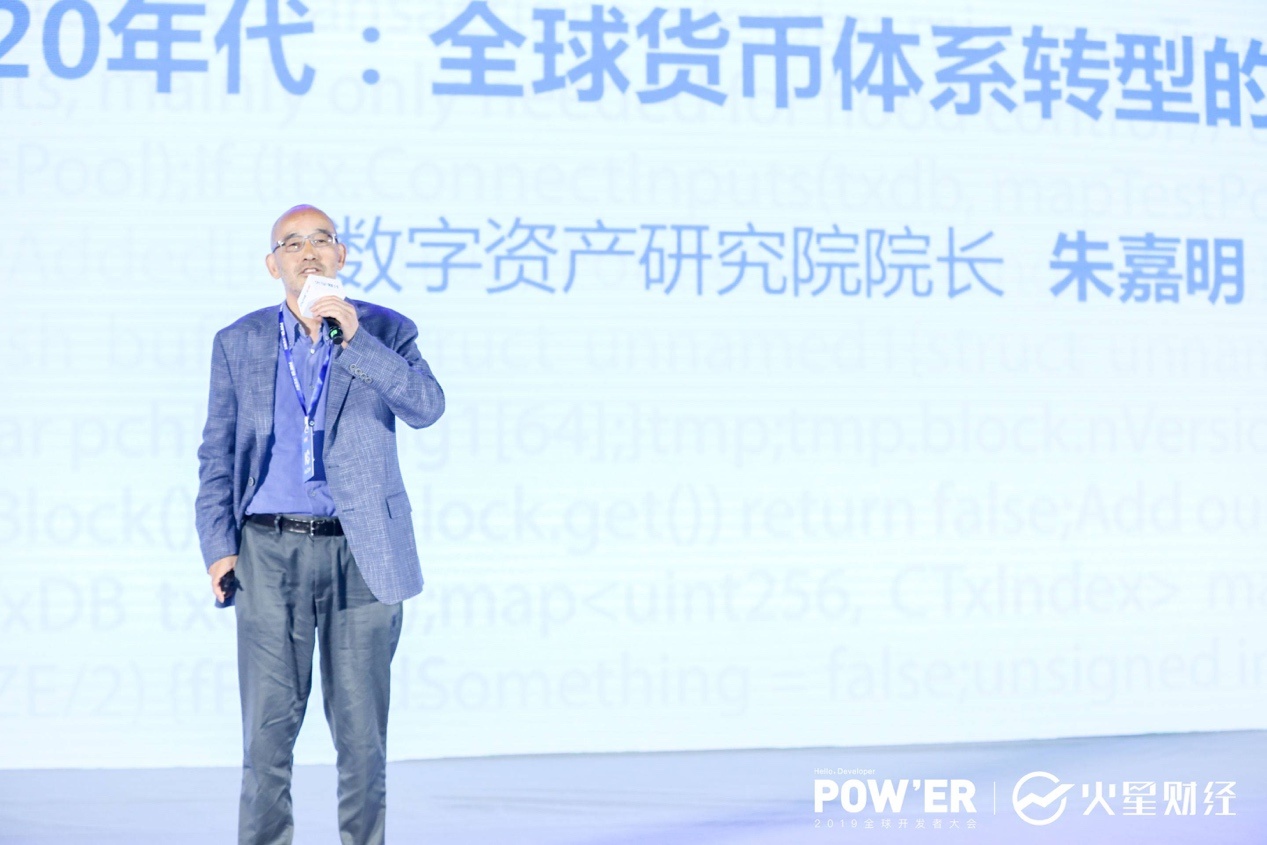 △ Zhu Jiaming, Dean of Digital Assets Research Institute
△Anhui Jinfu Vice President Liu Weiguang
As an important part of the "POW'ER 2019 Global Developers Conference", the opening forum started with six heavy speeches, Wang Feng, founder of Mars Finance and Consensus Laboratory, Zhu Jiaming, Dean of Digital Assets Research Institute, and Vice President of Ant Financial Services Liu Weiguang, Professor of the University of North Carolina, Wang Yongge, Vice President of Xiaomi Group, Chairman of the Group Technical Committee, Cui Baoqiu, and Wang Menghan, Product Manager of the Ping An Financial Accountant Block Chain Team, delivered keynote speeches covering the frontiers of blockchain, 5G, AI, IoT, etc. Technology and hot topics.
△ "Wang Feng ten asked live version"
"Wang Feng Ten Questions Live Edition" was also held on the first day of the conference. Wang Feng, the initiator of Mars Finance and Consensus Lab, talked with him, Liu Weiguang, vice president of Ant Financial, Cui Baoqiu, Chairman of Xiaomi Group Technical Committee, Fan Ruibin, head of Weizhong Bank Blockchain, and Wang Yongge, Professor of North Carolina University, to discuss blockchain, AI, and things. The impact of technologies such as networking on individuals, industries and society, and the new trends that have emerged from the convergence of technology and the era of the Internet of Everything. In this issue, "Wang Feng Ten Questions" became the largest number of historical participants.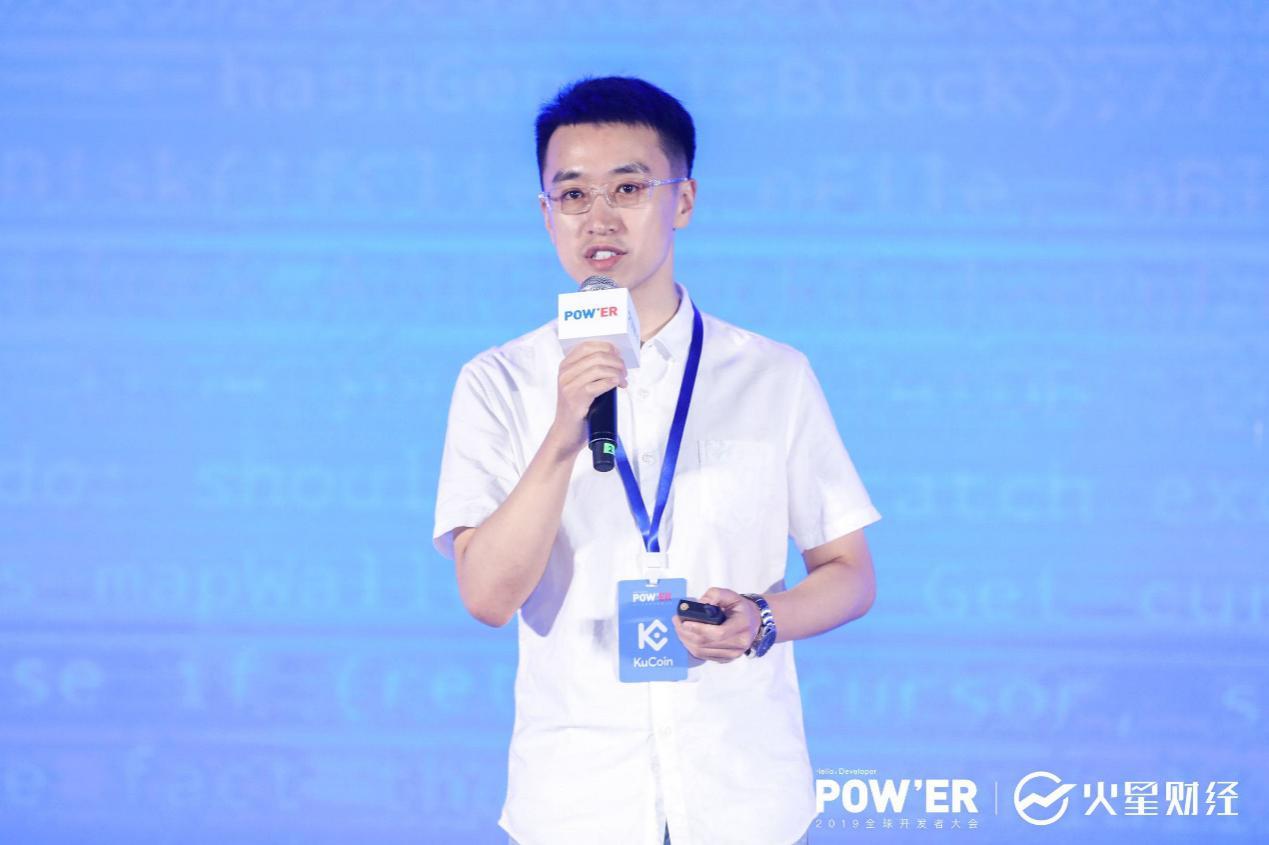 △ Baidu intelligent cloud blockchain business leader Liu Wei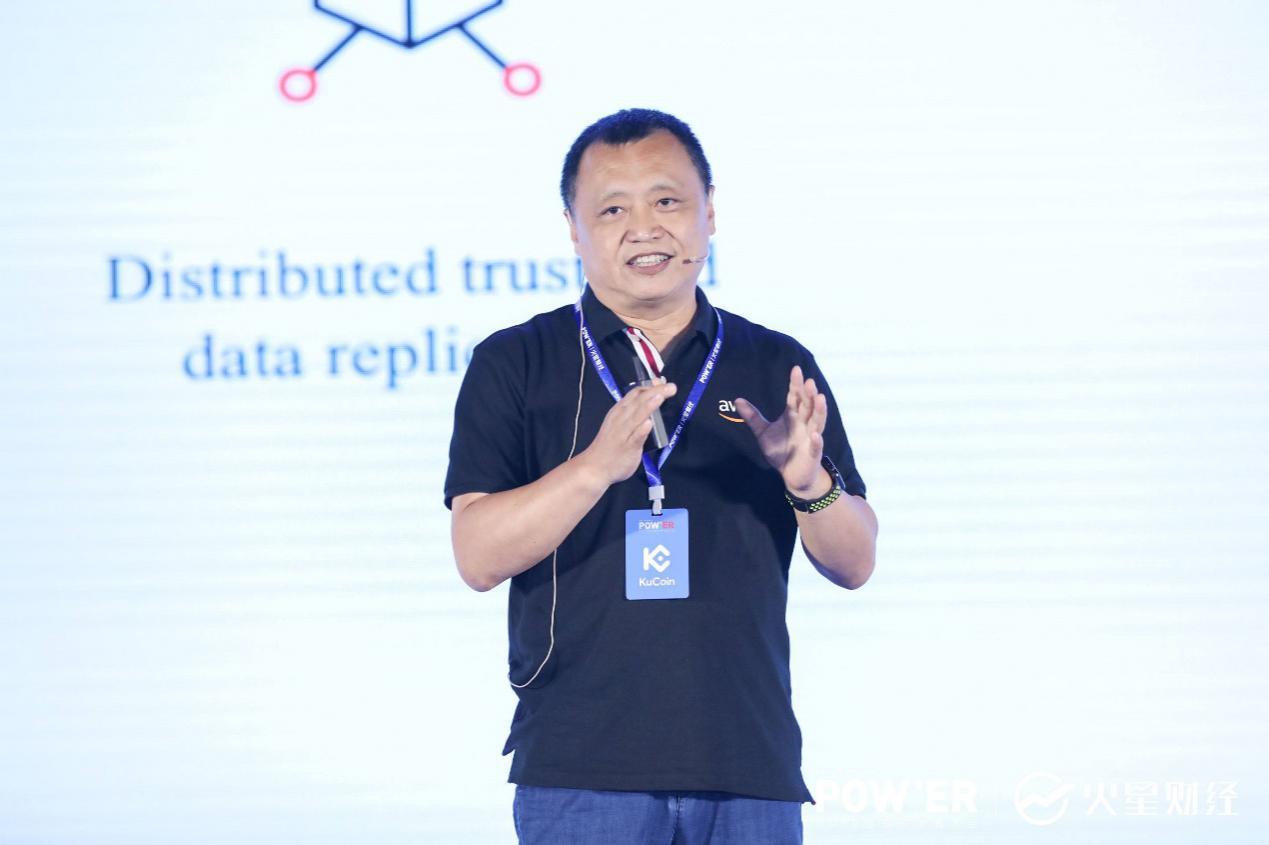 △ Amazon AWS Chief Cloud Computing Enterprise Strategy Consultant Zhang Xia
The main venue focused on the next generation blockchain. Baidu intelligent cloud blockchain business leader Liu Wei, Amazon AWS chief cloud computing enterprise strategy consultant Zhang Xia, Nervos co-founder Lu Guoning, KuCoin founder Michael, GoWithMi co-founder and chief technology officer Ren Wei, more than 10 senior entrepreneurs They have successively debuted, sharing their explorations in the field of blockchain and looking forward to the next generation of blockchains.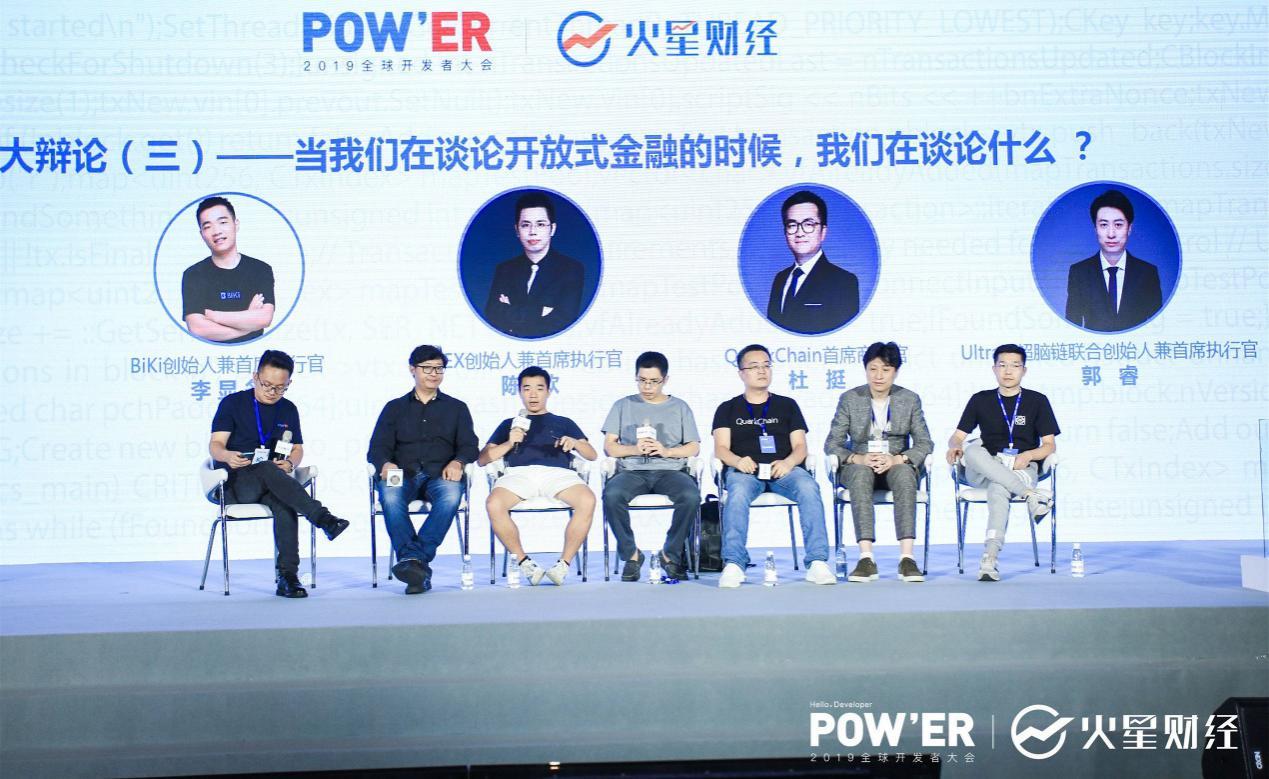 △Fire debate: When we talk about open finance, what are we talking about?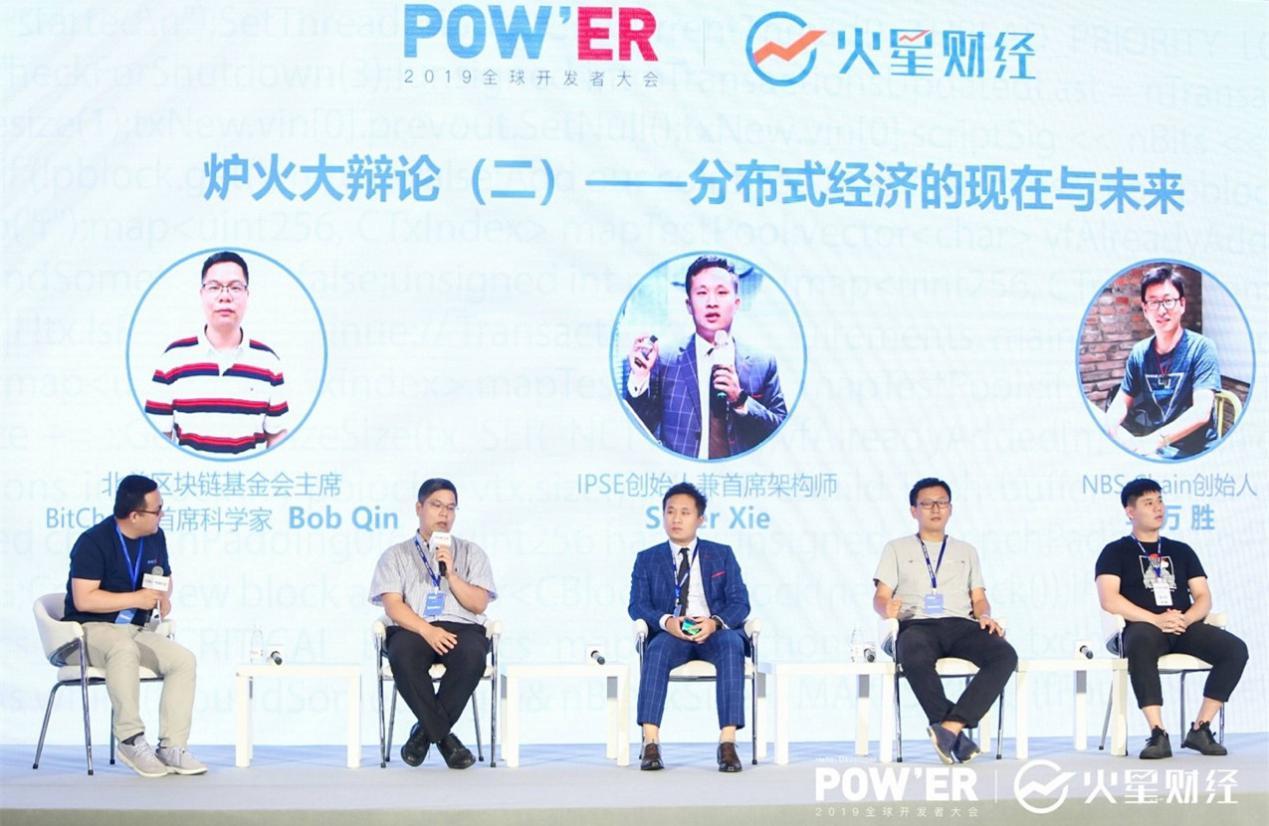 △ furnace fire debate: the present and future of distributed economy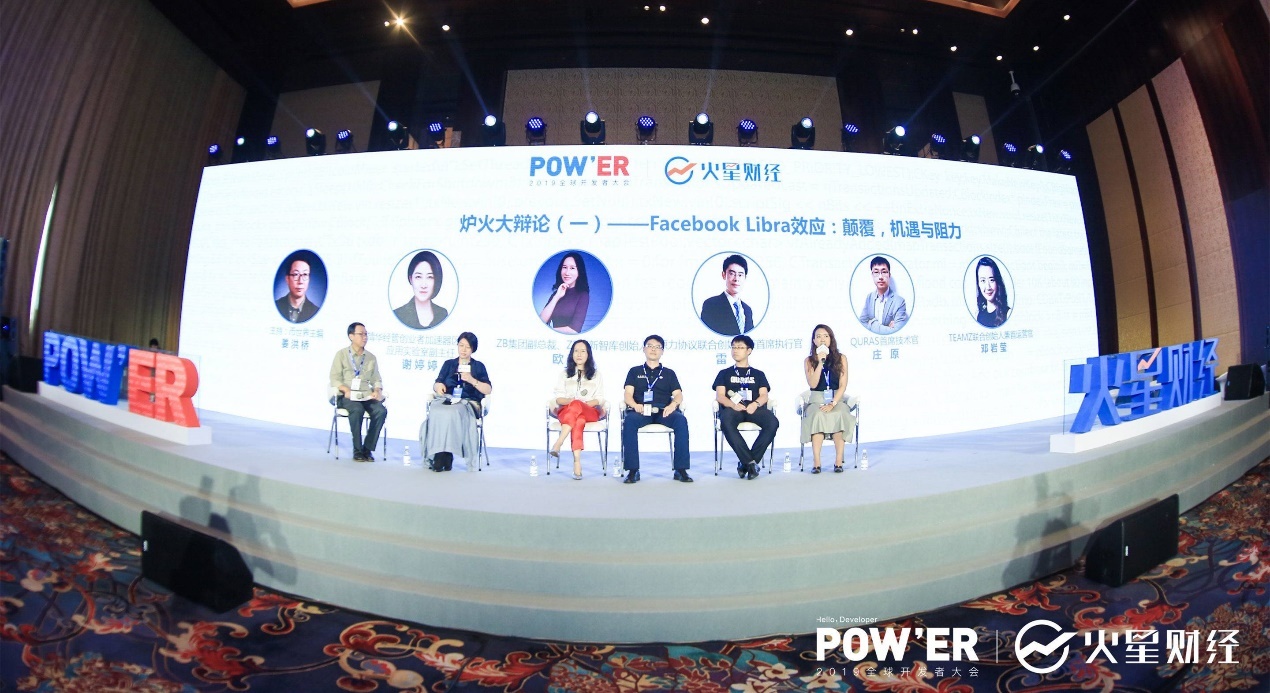 △ fire big debate: Facebook Libra effect
The next day, the conference will be divided into five major sessions, namely, public chain and application landing, computing power jump and POC, Libra and open finance, distributed economy, new brokerage and asset management, founder of quantum chain founder Shuai Chu, founder of Gongxinbao Huang Minqiang, Yi Lihua, founder of Capital Capital, and Zhu Jiang, general manager of the block chain department of Jinshanyun District, and other investors in the blockchain field talked about hot topics and explored opportunities and challenges in the new economic situation.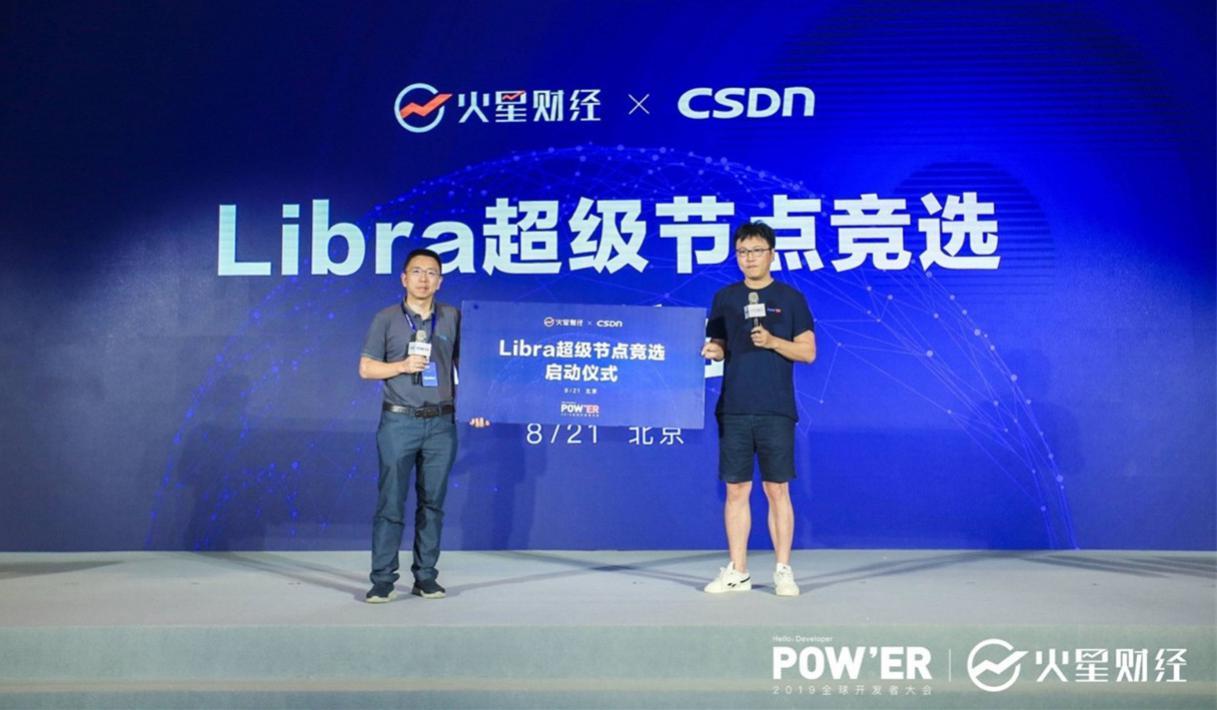 △ Libra Super Node Campaign Launch Ceremony
It is worth noting that Mars Finance and CSDN are also on the scene to announce the joint launch of the Libra SuperNode campaign. Wang Feng, the founder of the Mars Finance and Consensus Laboratory, said: "Digital currency is the most important encounter between the global financial and scientific communities. Mars Finance connects China's most blockchain industry. We hope to embrace this human digital economy. Great practice, participation, and piloting this practice for Chinese financial and technology practitioners."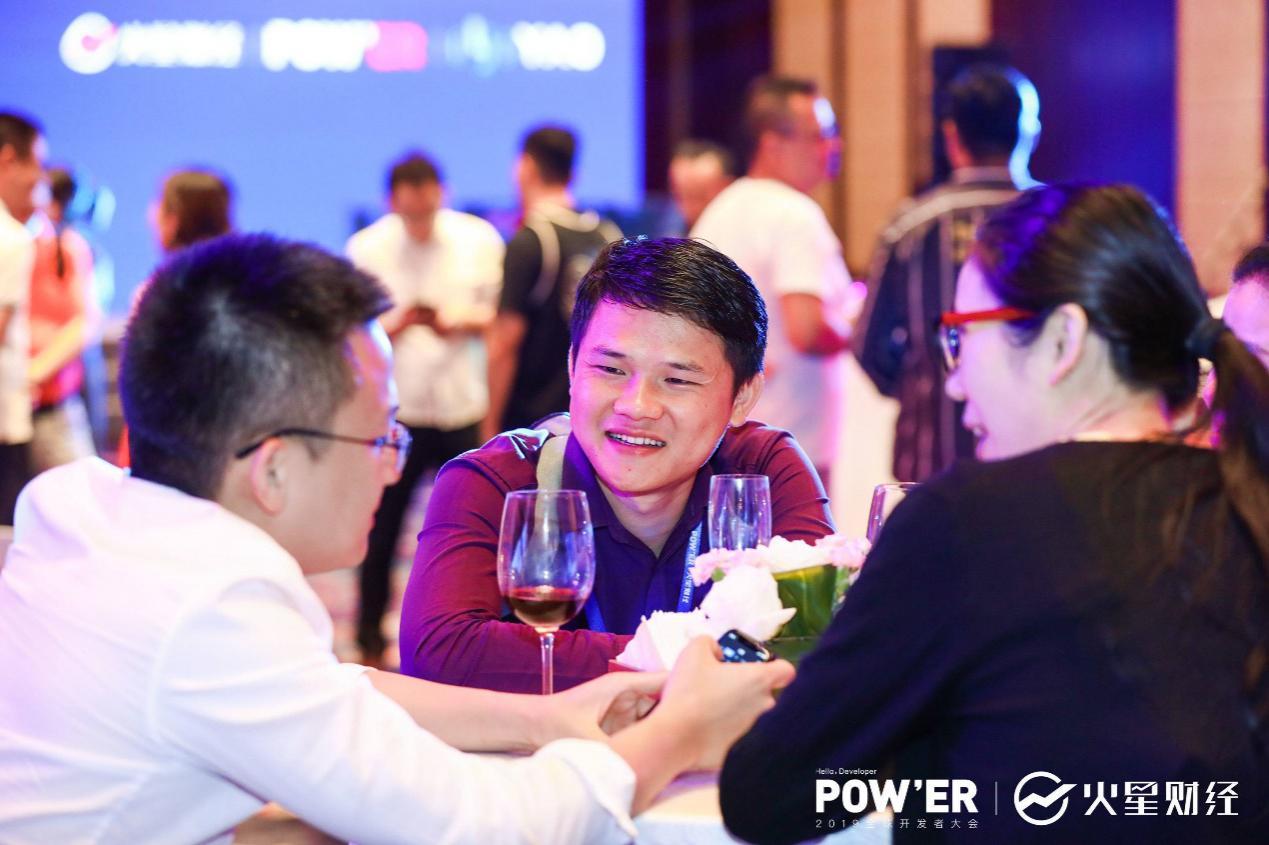 △Industry exchange reception site real shot
In addition, this POW'ER conference also held three industry exchange receptions on the evening of August 19~21, inviting many blockchain and Internet industry technology leaders, well-known investors, head entrepreneurs and media organizations. Strengthen industry exchanges, promote industrial resource sharing, and communicate and cooperate. At the same time, there are more than 10 peripheral exchange activities held around the conference, which makes the POW'ER conference a de facto "blockchain week".
When talking about this POW'ER conference, the organizer of the conference and the partner of Mars Eco, Shang Silin said: "Standing on Facebook's historical point of publishing digital currency Libra, governments and head Internet companies around the world are thinking about the block. The huge impact brought by the chain. For the first time in the history of the conference, China Head Technology Corporation and the first-line blockchain industry leaders are highly integrated. Cross-border exchanges are allowing the two sides to break the original boundary."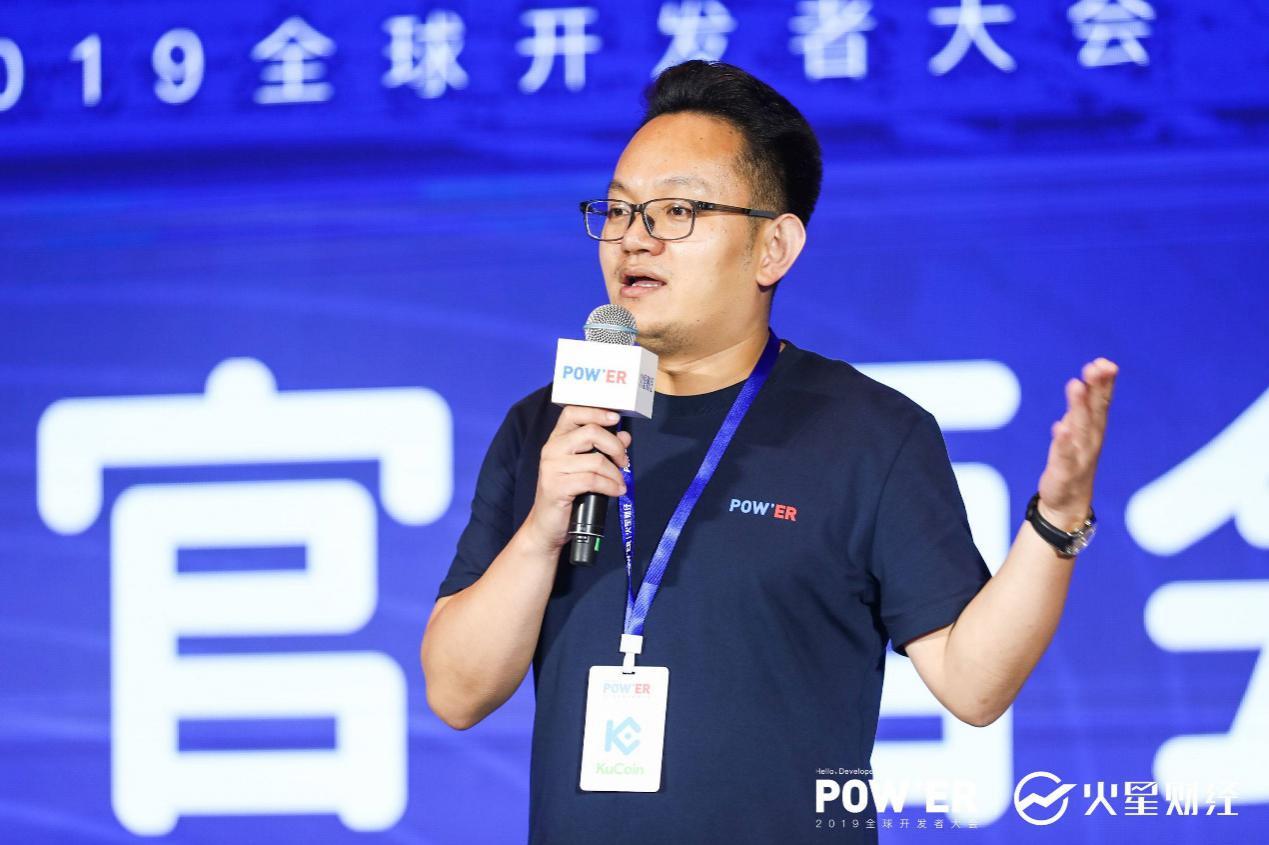 △ Mars Ecological Partner Shang Silin
For future plans, Shang Silin said that China is at the forefront of blockchain development in the international arena. China's blockchain technology, projects and investors are second to none in the world, and some areas are even global. . Correspondingly, China should have world-class blockchain industry conferences and summits. The POW'ER conference is the largest and most high-profile industry event in China, and will be the international brand with global influence.
It is reported that the POW'ER conference will be held at least 2 to 3 times a year, including industry summits and technology developer conferences. The next POW'ER conference will be expanded from 2 days to the blockchain industry week. It will not only provide large-scale technical and ideological exchanges, but also cover more small-scale exchange activities and provide exclusive services for many block companies and projects. Sexual communication opportunities.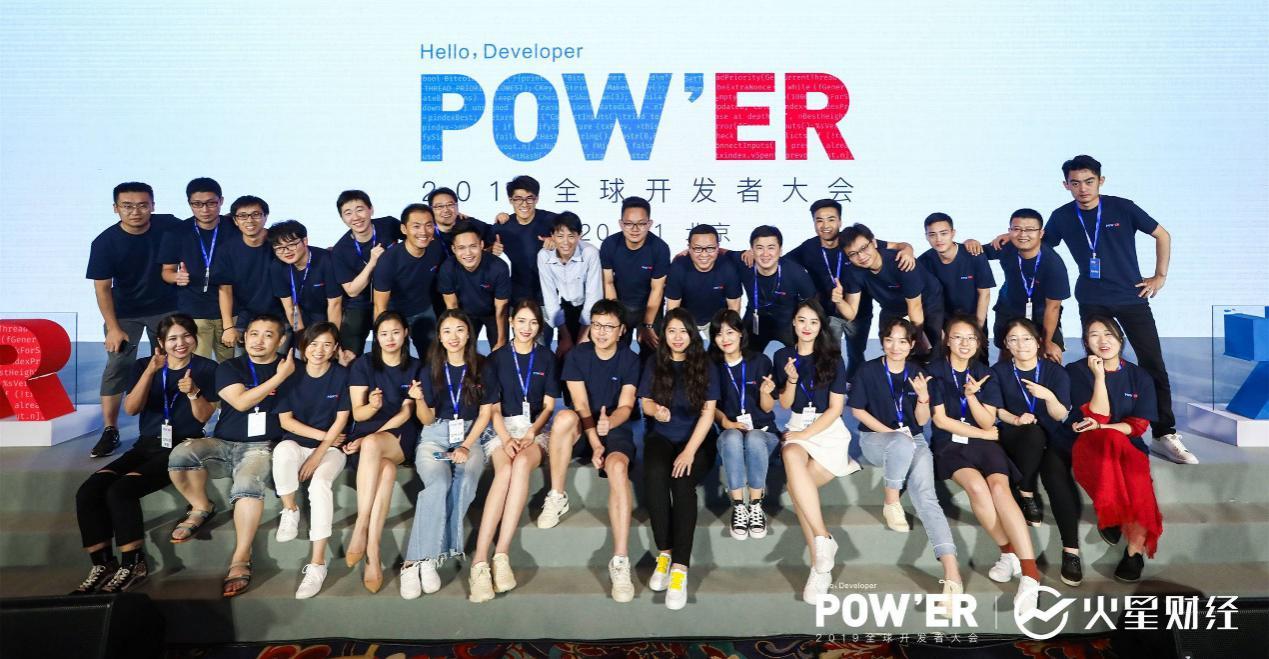 △Mars Financial team photo
According to public information, Mars Finance was established in February 2018 and was founded by Wang Feng, founder of Langang Interactive. It was awarded IDG Capital, Zeyuan Capital, Pancheng Capital, OK Capital, Firecoin Global Ecological Fund, Mingshi Capital, and Purple. Hui Chuangtou, Detong Capital, Barbarian Fund and many other well-known institutions invested, deep service encryption digital asset investors, providing information, market, data and asset management services, with website, App, WeChat public number, headline number Wait. In July of this year, according to the Alexa ranking data of the third-party authoritative traffic monitoring website, Mars Finance temporarily ranked first in the Chinese blockchain portal.
POW'ER Conference is a professional conference and exhibition brand of Mars Finance. In March of this year, Mars Finance "POW'ER China Blockchain Contributors Annual Summit" was successfully held in Chongqing, 1000 industry guests and 150 blockchain technology companies participated, Zhao Yahui, general manager of People's Venture Capital, co-founder of Bit China Wu Jihan, chairman of the Firecoin Group, founder and CEO Li Lin, founder of Dangdang.com Li Guoqing, CEO of Li Guoqing Book Club, and Cai Yige, general manager of the block chain business of Tencent, attended the scene. Previously, Mars Finance held the "Mars Block Chain (Silicon Valley) Summit" and the "Mars Blockchain (New York) Summit" in August and October last year.