Today, according to PRWeb, Telewall-based encrypted wallet application Button Wallet launched its first free cryptocurrency test site on Telegram Open Networ (TON).
In the past two years, this blockchain network red project with multiple titles such as "Finance Max", "Block Chain 3.0" and "300 million users" is finally going to be online in October, and Button. Wallet's actions also mean that Telegram's blockchain project has begun to officially enter the cryptocurrency market.
Testing is imminent, zero cost participation
Speaking of Telegram Open Networ (TON), you have to mention its old club Telegram.
The encrypted communication software Telegram (Telegram), also known as the encrypted version of WeChat, uses peer-to-peer encryption. All content does not pass through its server and there is no third-party supervision. The biggest feature is the emphasis on privacy protection.
It is precisely because of the characteristics of the blockchain that Telegram is deeply loved by people in the blockchain field, and it is called the "imperial" community platform of the cryptocurrency community. The data shows that as of now, Telegram has exceeded 300 million users worldwide.
In December 2017, Telegram announced that it would develop its own blockchain platform, the Telegram Open Network (TON) and the cryptocurrency Gram circulating on TON. Subsequently, Telegram began to raise funds. After only two rounds of fundraising, Telegram had already raised up to $1.7 billion in funds (the US dollar was not a cryptocurrency), and the company announced that it would cancel the original ICO (first generation). Coin issuance).
However, in the past one and a half years, TON gradually faded out of people's vision due to the slow development schedule and the stagnation of the encryption market.
On August 22, just five days ago, TON officially announced that the TON core code has been basically completed. The public beta will be officially opened on September 1. This round of public beta will open the full node code and network verification module. At the same time, TON again stated that this will be the last test version before the TON main online line. According to the agreement, TON's main network will be officially launched before October 31.
It is also because the main network is about to go online. Today, Button Wallet announced that it will officially launch the first free cryptocurrency test site on TON. Provide Telegram users with the opportunity to purchase and trade digital assets.
Button Wallet CEO and co-founder Alex Safonov said: "The biggest problem facing cryptocurrencies today is that they are not being used on a large scale, and what Button Wallet is currently doing is to let users enjoy using cryptocurrencies and gradually give up. Use French currency."
It is understood that all Telegram users can activate Button Wallet's Telegram Open Network wallet for free and receive 6.6 gram coins for testing on the account. Currently, the wallet already supports Bitcoin, mainstream currencies such as Ethereum and Litecoin.
Alex Safonov further said, "So far, there has never been a way to experience the cryptocurrency market at zero cost , and the birth of the Telegram Open Network by Button Wallet will rewrite this history."
Not just the first "touch" encryption market  
In fact, this is not the first time that the TON token Gram is about to contact the encryption market.
Before the completion of primary sales in early 2018, there were rumors that the Gram token had already appeared in the secondary market. Only because the initial financing round is secret, only funds and high net worth individuals are allowed to participate in the financing.
At the time, OTC dealer Vladimir Cohen revealed that many OTC sellers are confidential transactions based on trust, and sellers often try to resell their tokens for profit. The Gram tokens distributed in the first round are priced at $0.37, and the second-round distribution of Gram tokens is priced at $1.33. In addition, there are many other Gram tokens that range in price from $1.6 to $2.
In June of this year, Japan-based cryptocurrency exchange Liquid announced a partnership with Gram Asia and a Gram token. Liquid began selling Gram tokens on July 10, priced at $4 per token, and completed sales in just a few weeks.
Subsequently, there were rumors that more and more over-the-counter trading platforms, small cryptocurrency exchanges and investment funds have begun to purchase "Gram" tokens.
However, the reporter learned that these private transactions not only violate the Telegram agreement, but also may be a scam.
According to an early investor at Gram, Telegram signed a purchase agreement with an early investor that stipulates that Gram's early investors must not offer, pledge, sell, resell or trade Gram directly or indirectly in front of the main online line. . It is reported that the purchase agreement was drafted by the US law firm Skadden, Arps, Slate, Meagher & Flom LLP and has legal benefits.
"Telegram is the first project that legally prohibits early investors from selling their shares," some early investors revealed.
According to the purchase agreement, investors need to comply with the rules, and once Telegram finds that an investor has violated the agreement, it has the right not to recognize the investor's subscription share. In other words, retail investors who purchase tokens Gram on an OTC or unauthorized exchange may be at risk. If Telegram finds that an early investor has resold Gram in violation of the agreement, then Telegram has the right not to recognize the purchase at an OTC unauthorized exchange. The currency held by the investors of Gram, that is, the value of the currency held may become zero.
This also means that before the official online exchange, the previous Gram circulation will not only affect the encryption market, but also face the risk of being cheated or not recognized, which is different from the official access.
Can Gram become a market power agent?
Since the beginning of this year, the cryptocurrency market has ushered in a bottoming out stage. The emergence of IEOs and the entry of large institutions such as Facebook have provided a source of power for the Mavericks market in the cryptocurrency market this year. However, as the benefits have been fulfilled one after another, nowadays, the cryptocurrency market has entered a sideways phase, and bitcoin has gradually stabilized at around $10,000 in recent times.
In this regard, some people think that the upcoming entry of Telegram may lead a new round of market fever.
You know, TON is not an ordinary network red project. Not only does it have a user base of up to 300 million, technically, TON has been a third-generation blockchain project since its inception.
According to TON founder Pavel Durov, the current blockchain projects currently have the following categories:
The first generation: single chain, PoW, does not support smart contracts. For example: Bitcoin (2009) and many imitators (Litecoin, Monero, …).
Second generation: single chain, PoW, smart contract support. For example: Ethereum (2013; deployment in 2015), original form.
Third generation: single chain, PoS, smart contract support. For example: the future of Ethereum (2019 or later).
The third generation: multi-chain, PoS, does not support smart contracts, loose coupling. Example: Bitshares (2013-2014; using DPOS).
Fourth generation: multi-chain, PoS, smart contract support, loose coupling. Examples: EOS (2017; using DPOS), PolkaDot (2016; using BFT).
The fifth generation: multi-chain, PoS and BFT, smart contract support, tight coupling, and fragmentation. Example: TON (2017).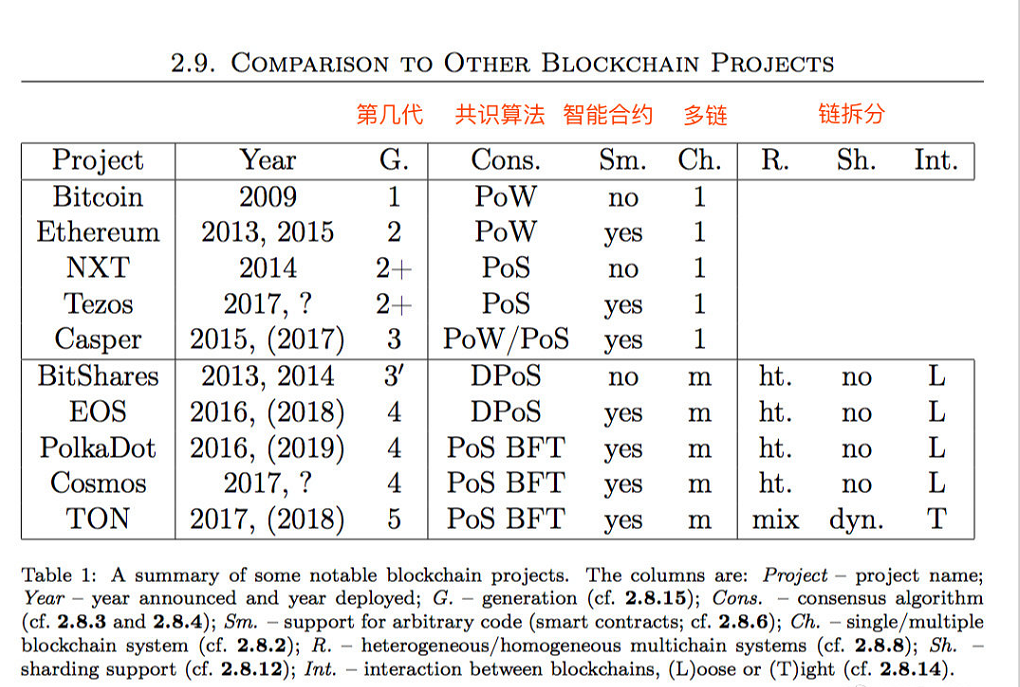 In its view, unlike previous projects, TON is more in line with the vision of Blockchain 3.0, and this is one of the reasons why people are optimistic about TON.
In addition, before, there were comments that TON raised the legal currency. In the context of cash depletion in most projects, even the bear market is difficult to shake the rise of TON.
However, there are also some unsatisfactory voices indicating that tokens like TON are worthless. Most of these tokens are sold through the so-called "Future Equity Simple Agreement" (SAFTs), which is similar to ICO, but You can start selling before the token is released.
These tokens are highly valued and both account for a lot of money, but it is unclear when they will be listed on the secondary market. 2019 will be the liquidation year for these funds, and once these things are listed, they will have to face huge losses.
At this stage, there is still 65 days from the official launch date of the TON agreement, and only 4 days for the test online line. At that time, can the world's largest "net red" in the encryption world drive a new round of market? Rising, we will wait and see.
Original: Sharing Finance Neo