event
Recently, there has been a clear disagreement between BTC and gold price movements. Gold has risen by 3.7%, while BTC has adjusted and fell by 21%, causing a series of bursts. The BTC digital gold crown will be taken off in a few days.
Risk warning: quantum computer technology is advancing by leaps and bounds
text
Since 2019, BTC has been more mentioned as "digital gold" in the face of the international situation and BTC's multiple linkages with gold. However, the recent divergence between BTC and gold price seems to indicate that BTC distance has become Is there still a way to go for true digital gold?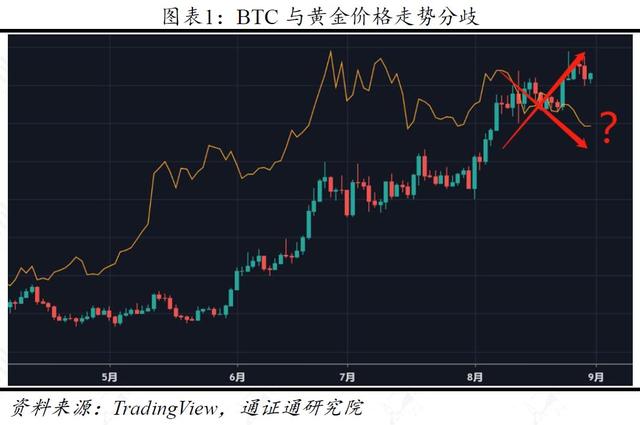 1
Digital gold finally links physical gold!
On August 7, 2019, according to Bloomberg News, the correlation between BTC and gold in three months (0.837) nearly doubled in the past year (0.496). In the past year, the probability of BTC versus gold is 49%, the probability of simultaneous decline is 22%, and the probability of simultaneous rise is 29%. However, since May 8, 2019, the probability of synchronization between the two has increased significantly to 58%.
2 Linkage is just a flash in the pan, is it normal to not be linked?
Although the trend of BTC and gold has increased significantly since 2019, the BTC and gold do not seem to be the norm in the past ten years of BTC history. The correlation between BTC and gold price trend since 2019 does not lead to causality. Recently, there has been a divergence between BTC and gold. It is again shown that BTC as a digital gold still has a big difference with gold in terms of awareness and price influencing factors.
BTC's gains in the early period of this year were relatively high, and the recent positives were exhausted, and the short-term gains were unsustainable. Since the beginning of 2019, the BTC has risen by more than 230%, compared with the highest price of gold by only 20%.
The history of BTC is still short, and market awareness and acceptance are still less than gold. The concept that gold is an excellent value reserve has long been ingrained in people's minds. In contrast, the history of BTC is only ten years. Although the awareness and acceptance of BTC is increasing, it is still relatively large compared with gold. gap.
The factors affecting the BTC market are different from gold. At present, the encryption market is still a relatively niche market, and the price influencing factors of traditional financial assets such as BTC and gold are quite different.
3 Future: Optimistic about the potential of digital gold
In "BTC Value Interval Measurement Based on Value Reserve Valuation – Five of the Quest for Valuation Valuation", we compared BTC, gold and French currency according to the main characteristics of value reserve. In general, BTC has significant advantages in terms of scarcity, portability, severability, verifiability, etc., and has good durability. Although BTC is currently relatively inferior in general acceptance and stability, With the gradual maturity of the BTC market, the public's acceptance of BTC is growing rapidly, and its price volatility is gradually decreasing. BTC has great potential to become a good value reserve.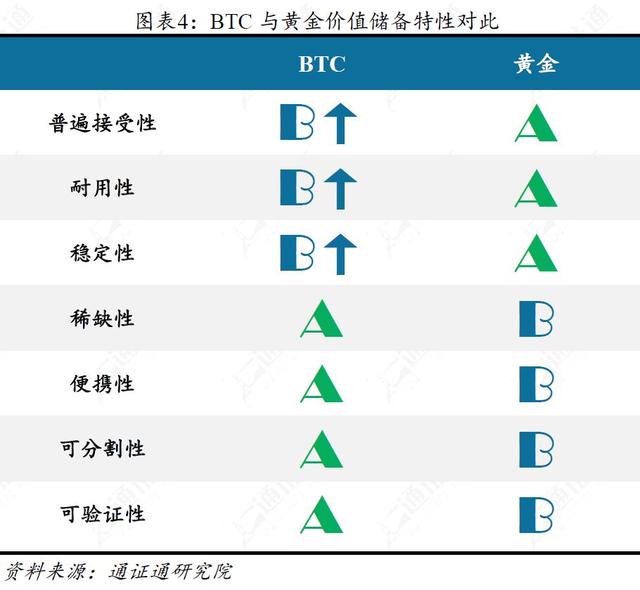 Note:
For some reasons, some of the nouns in this article are not very accurate, such as: pass, digital pass, digital currency, currency, token, Crowdsale, etc. If you have any questions, you can call us to discuss.
Source: Tongxuntong Research Institute