Bakkt online countdown 7 days
Bitcoin Futures Exchange Bakkt:
There are only 7 days left on the Bitcoin futures contract. (Note: Bakkt announced earlier that it will officially launch Bitcoin physical delivery contract products on September 23.)
An important step in delivering our mission: to expand the accessibility of the global economy by building trust and unlocking the value of digital assets.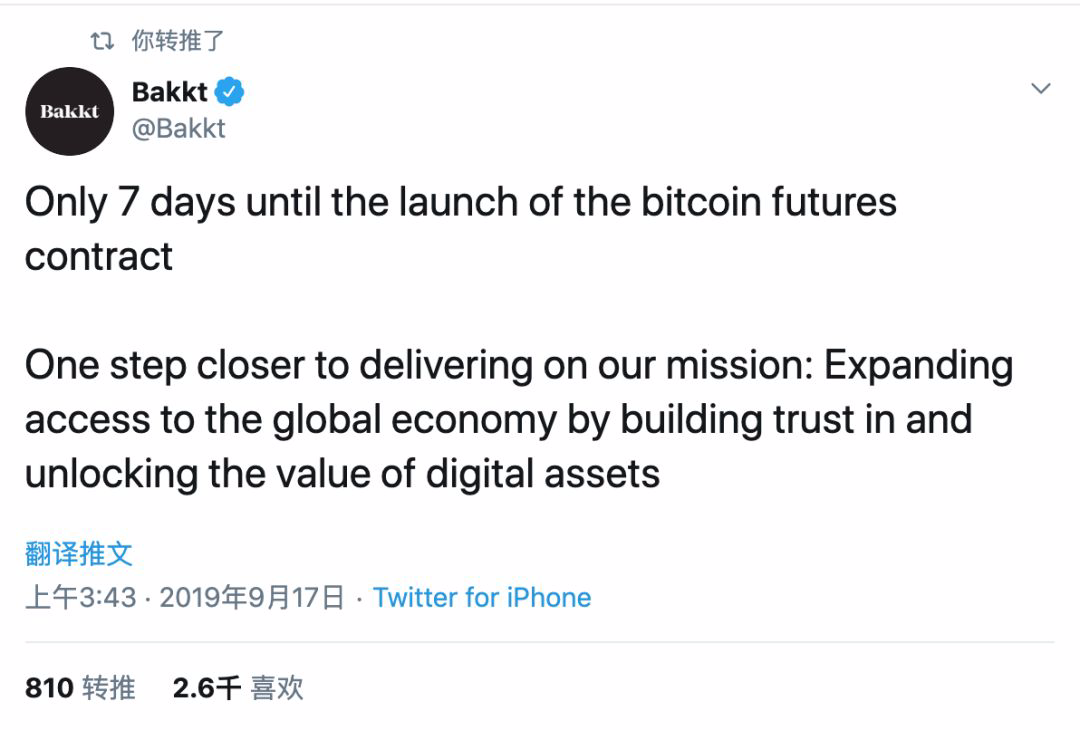 Bakkt's work on the launch of the Bitcoin contract has been in progress. As early as last week, Bakkt announced that its hosting service Bakkt Warehouse was launched on September 7, and Bitcoin stored in Warehouse will be protected by $125 million in policy. . In addition, BNY Mellon will provide Warehouse with a geographically distributed customer asset storage service to protect private key files.
Bakkt's launch is seen as the biggest benefit of the year and is seen as an important gateway for institutional investors to enter the cryptocurrency.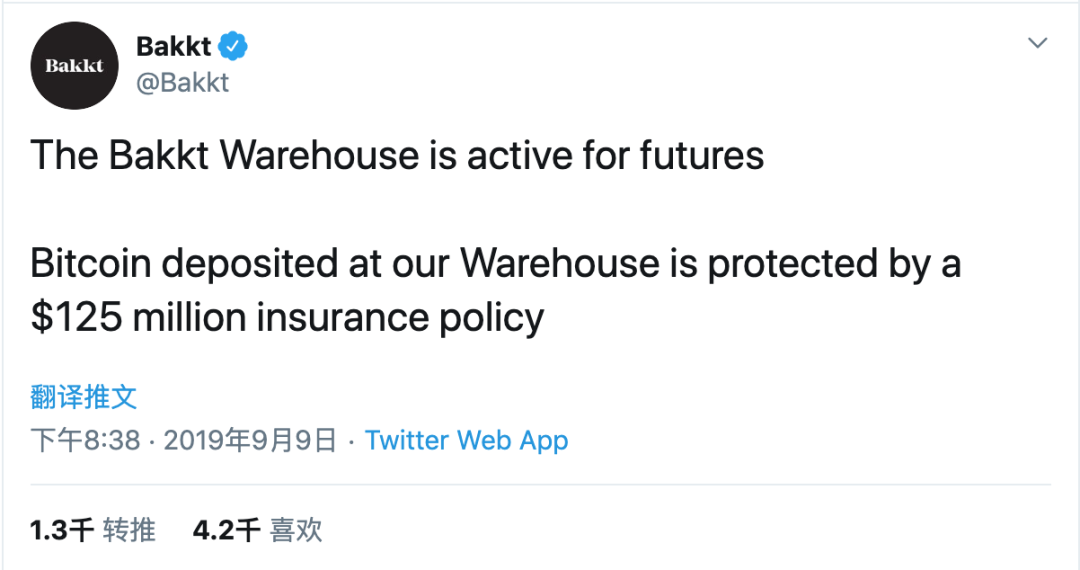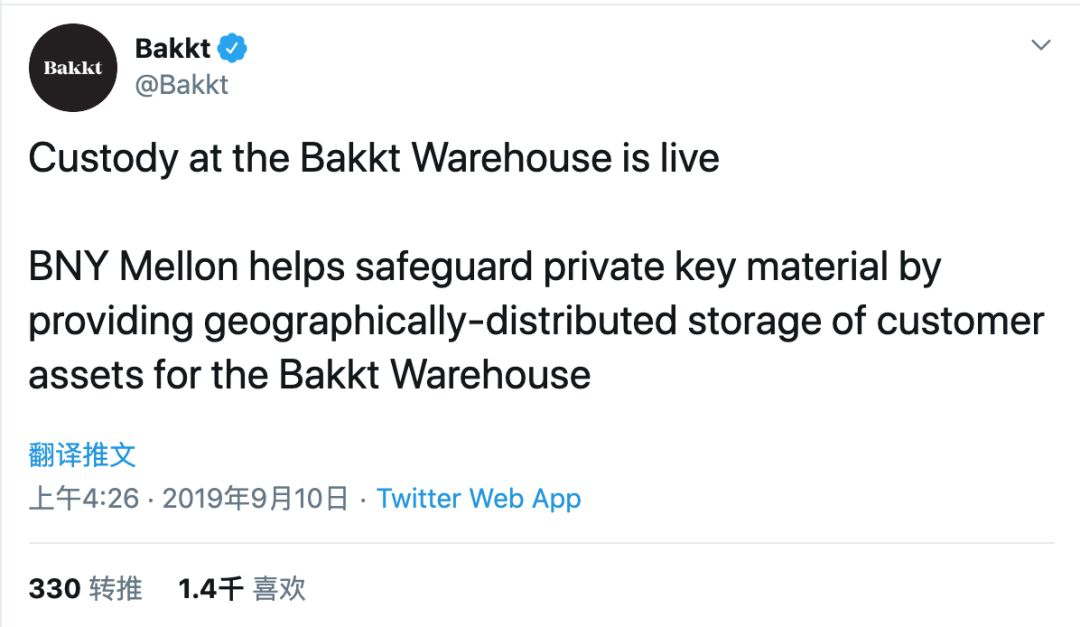 The stock of the $100 million real estate fund is tokenized at Ethereum
According to CoinDesk, Harbor (a San Francisco-based securities tokenization company) has created Tokens on Ethereum, which is a stock of four real estate funds worth $100 million. Harbor said the move was to make it easier for 1,100 investors and 17 brokers holding these private equity securities to trade.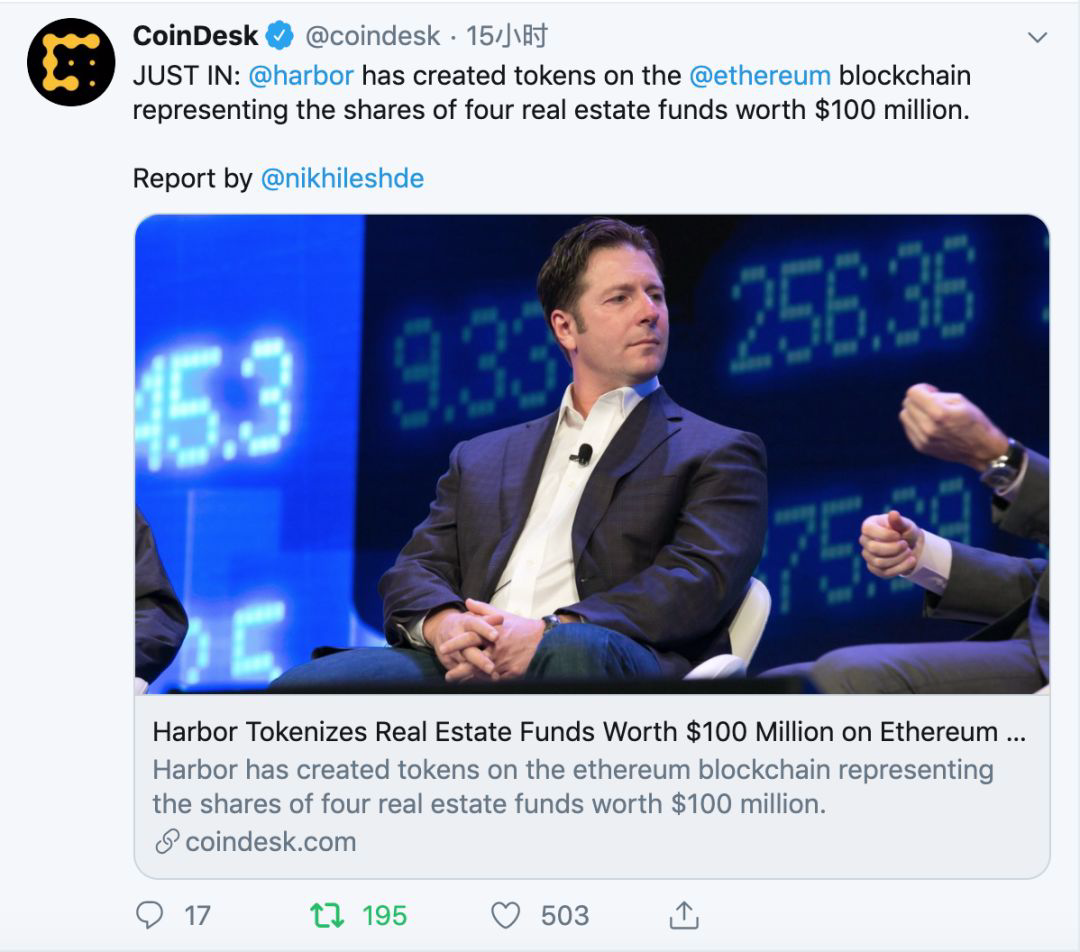 Ethereum DeFi supporter Anthony commented that real-world assets worth $100 million were tokenized at Ethereum. This trend will continue as Ethereum will track the security of $1 trillion in assets over the next five years.

Just last week, the Spanish giant Bank Santander announced that it had issued a $20 million blockchain bond at Ethereum. The bonds were safely marked on the Ethereum blockchain, which greatly reduced the process. The number of intermediaries required makes transactions faster, more efficient, and simpler than traditional systems.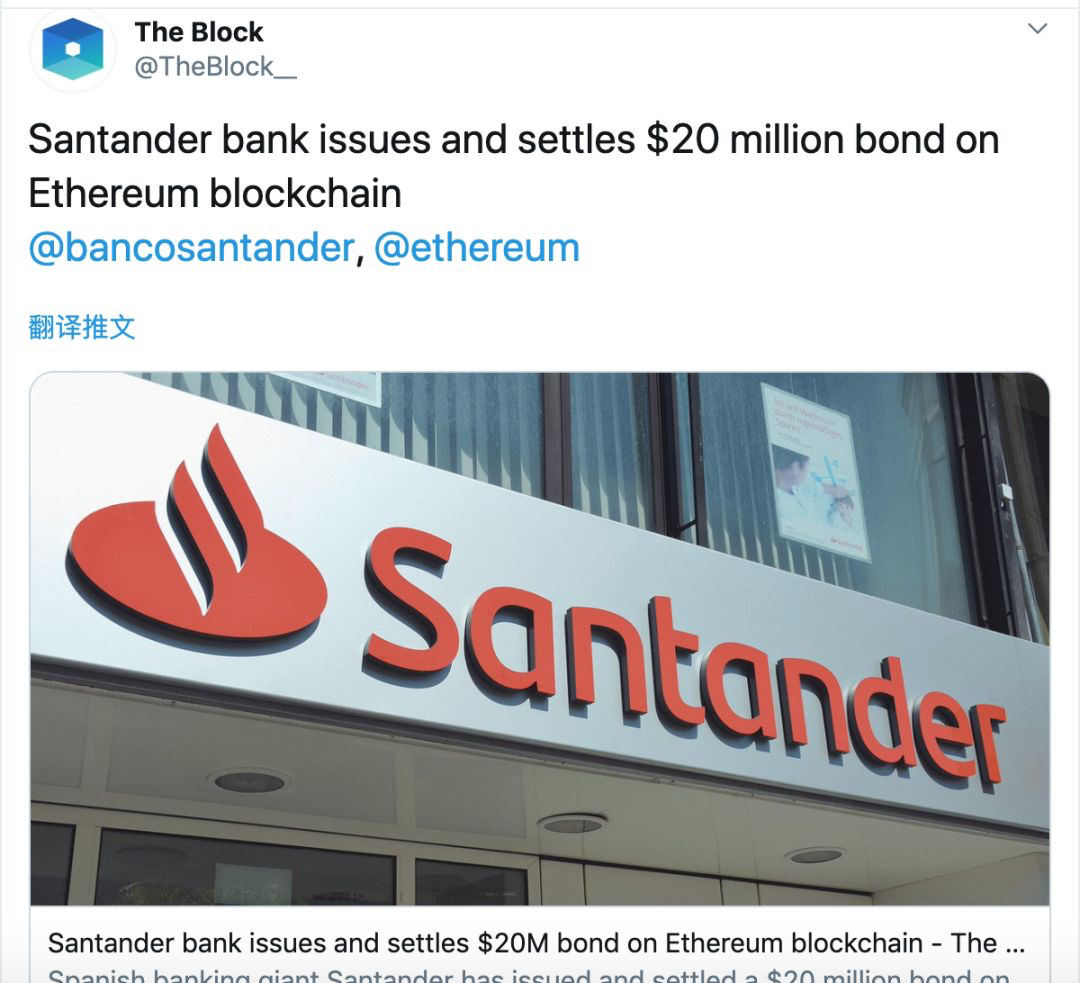 HTC smartphone will support BCH
Bitcoin Jesus Roger Ver said that HTC announced support for BCH as part of a new partnership with Bitcoin.com. HTC's flagship smartphone Exodus 1 will be pre-installed with Bitcoin.com's wallet app. Correspondingly, Bitcoin.com will sell HTC smartphones on its official website.

Roger has no spare time to promote BCH. Although the current BCH community is not as good as before, Jesus has always been working hard to preach and promote BCH.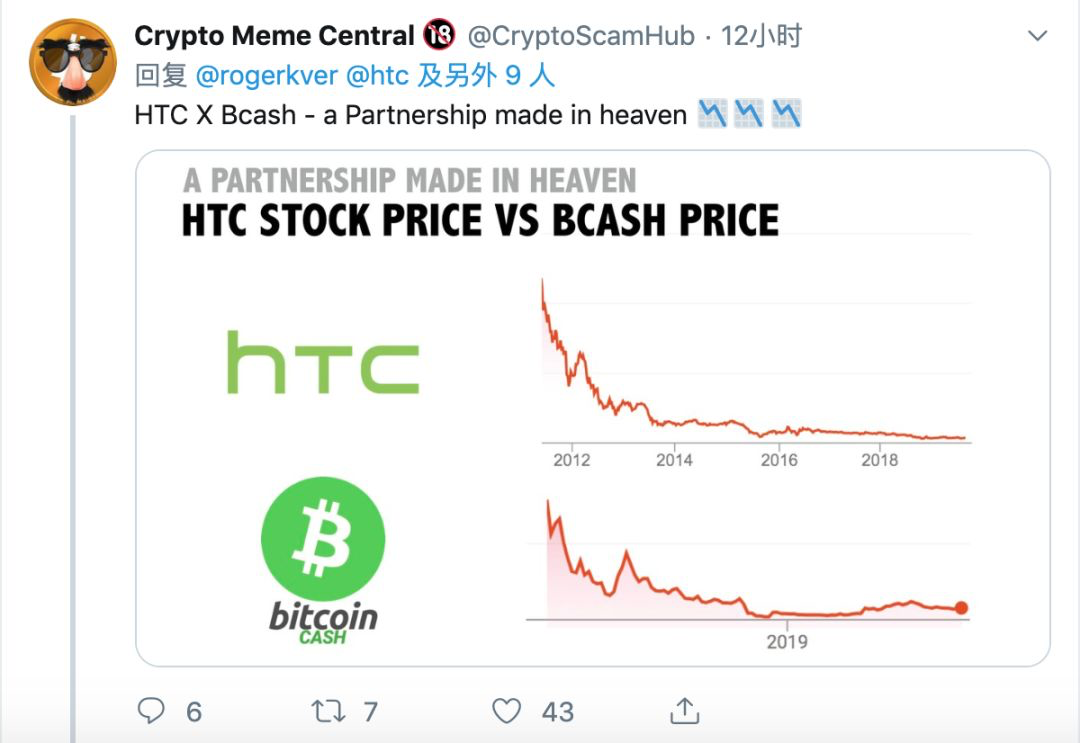 1. The star project Hedera Hashgraph (Chinese name: Hashitu) officially announced that its main network test version has open access (Open Access), allowing users to create accounts, developers can create decentralized applications on the platform (DApp ).
(Note: Hashtu raised $124 million in 2018 and privately offered $0.12. Its token HBAR will be launched in 12 cryptocurrency exchanges such as OKEx, Bittrex and Upbit.)
2. According to Cointelegraph, cryptocurrency payment service provider BitPay announced support for Ethereum, and its partner merchants will accept Ethereum payment.
(Note: BitPay currently only supports BTC and BCH, and ETH is the third supported cryptocurrency.)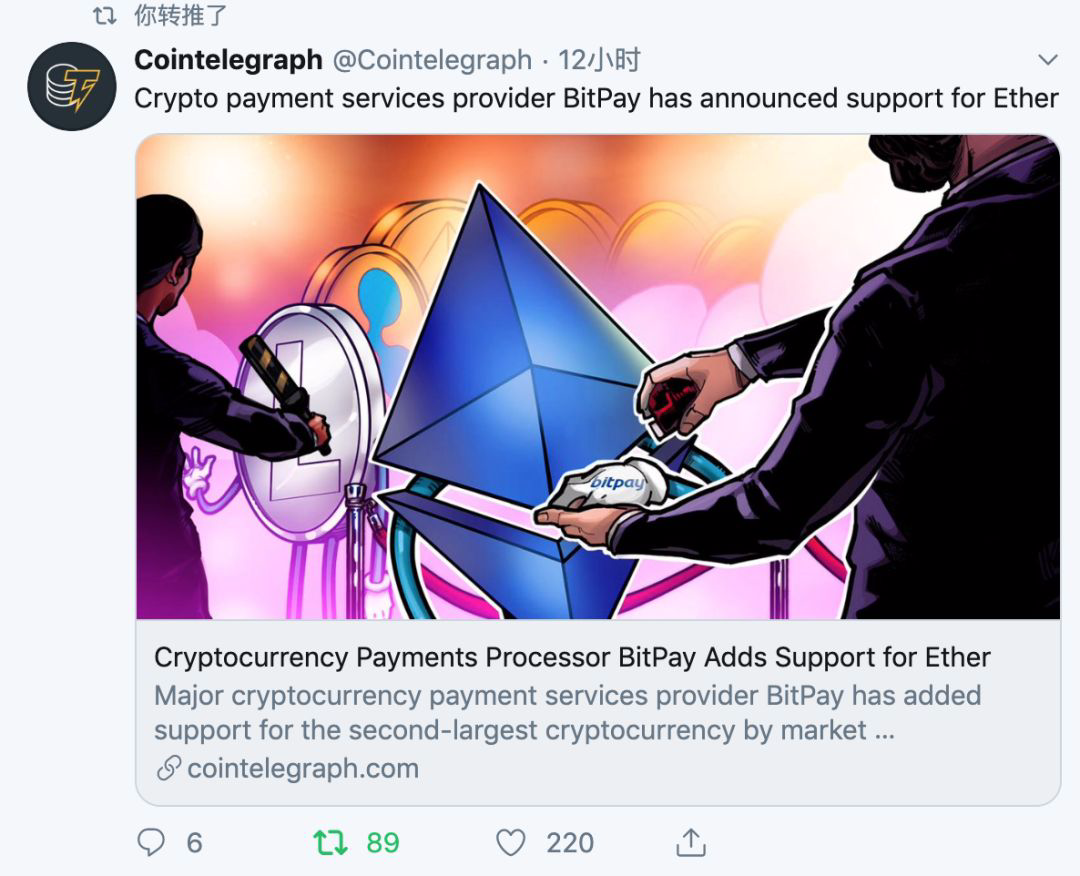 3. According to Cointelegraph, Silicon Valley venture capitalist Tim Draper believes his prediction of bitcoin reaching $250,000 in 2022 may be too conservative and underestimate the power of Bitcoin.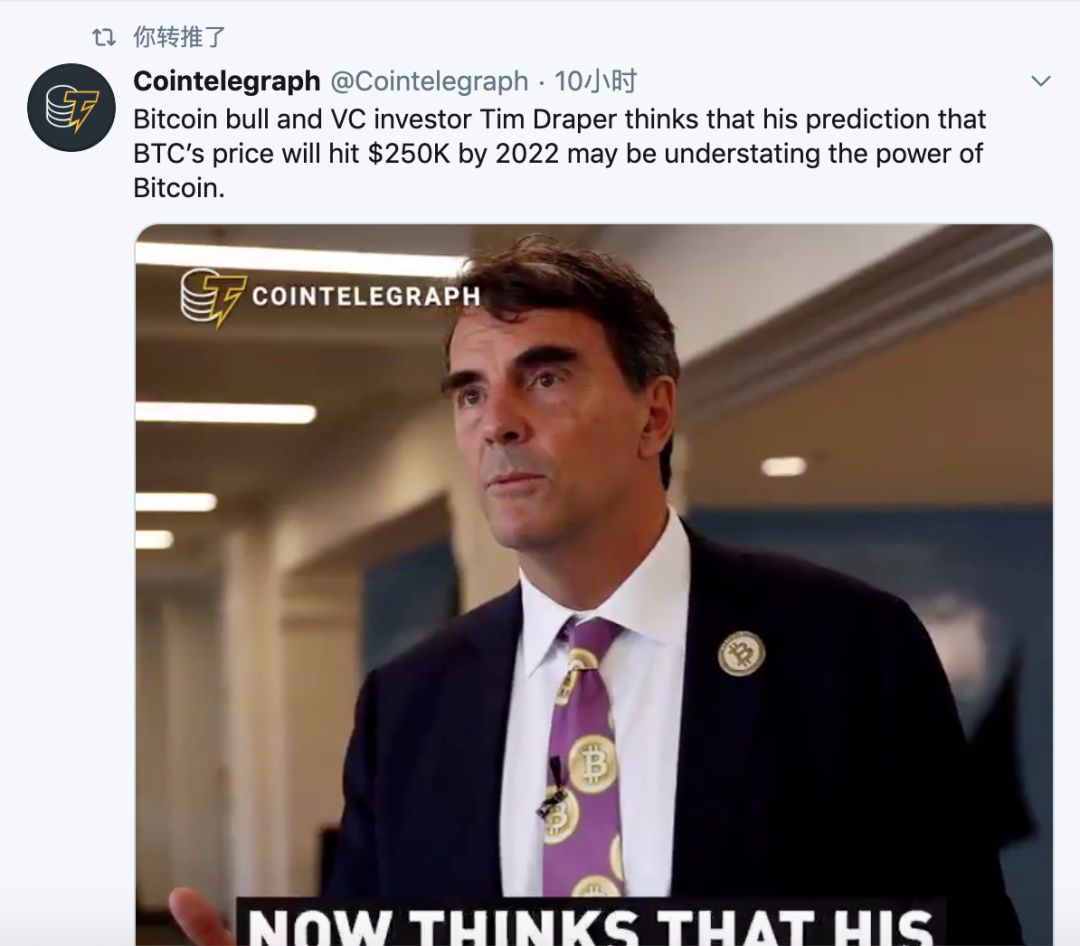 —— End ——
Turn around every day and see the big coffee point of view, bringing you the freshest and most interesting points. Welcome message, forward!
Source: Public No. Wildflowers