Since the credit account was sent to the US SEC to secretly submit the listing application, C Uncle continued to track this case.
In order to obtain a higher valuation, Credit Link has changed the plan for IPO in Hong Kong at the beginning of this year. Bloomberg previously reported that the current account is valued at $8 billion and plans to raise $1 billion.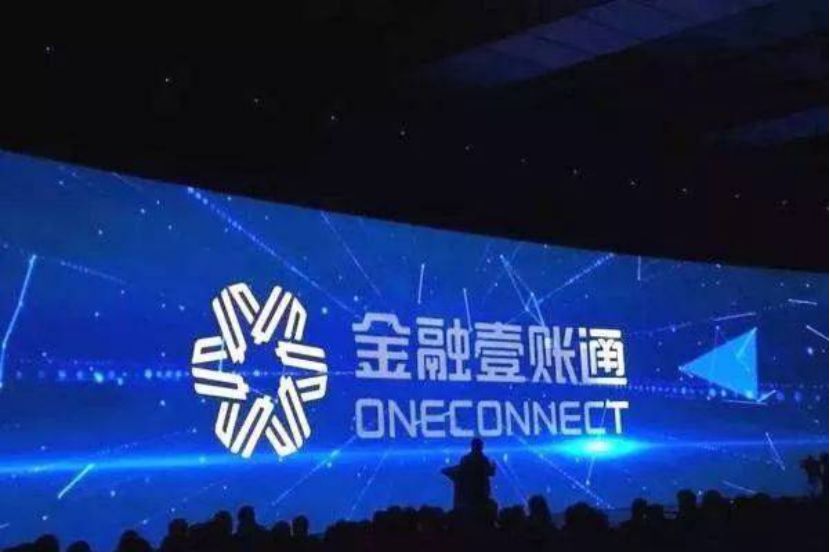 The company was incorporated in December 2015 and is integrated with the three major businesses of Ping An Credit, Qianhai Credit and Bank Credit, based on core technologies such as artificial intelligence, blockchain, cloud platform and biometrics. It has established intelligent banking cloud, intelligent insurance cloud, intelligent investment cloud and open platform to provide end-to-end solutions for intelligent marketing, intelligent products, intelligent risk control and intelligent operation for financial institutions such as banks, insurance and investment.
壹通通 is another "unicorn" enterprise that Pingan Group has hatched after Lujin's holding, Pingan's doctor and Ping An's medical insurance technology. After the listing, it will also become the first subsidiary of Ping An Group to be listed in the US.
As of the end of June 2019, Credit Book has provided services to over 3,680 financial institutions, including over 600 banks, over 80 insurance companies, and more than 3,000 other non-bank financial institutions.
According to Tianyue, the company completed the A round of financing in early 2018, led by IDG Capital, Japan SBI and Softbank. The round of financing was valued at US$8 billion.
Bet blockchain field
Ping An Group's 2018 annual financial report shows that Ping An has built a commercial blockchain platform through Credit Suisse, and has provided services to more than 200 banks, 200,000 companies and 500 governments and other business organizations at home and abroad. As of December 31, 2018, the number of blockchain nodes in Credit Book has exceeded 44,000, an increase of 225.5% over the same period of the previous year.
In addition, 壹通通 has 161 patent applications, of which 6 are authorized. In terms of landing, 壹通通 has applied blockchain technology in the five major ecological circles of finance, real estate, automobile, medical and smart cities, and 14 application scenarios.
Due to its non-tamperability, traceability, and distributed features, the blockchain can ensure data authenticity and security without centralization or relying on third-party organizations, and implement trust transfer through algorithms.
Based on this background, 壹通通 actively develops the blockchain platform. At present, two blockchain services, namely, the credit chain and the Tianjin Port blockchain cross-border trade platform, have been successfully filed.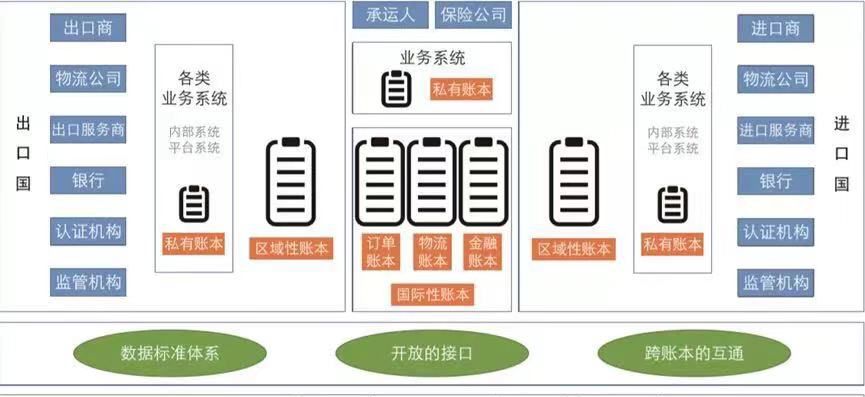 Cross-border trade blockchain technology overall architecture, source: cross-border trade blockchain white paper
Among them, the blockchain cross-border trade platform "OCEAN" is divided into three types: management node, transaction node and client according to the specific conditions of the enterprise. Different types of enterprises will have different link modes and permissions. At the same time, based on the area covered by the blockchain distributed ledger, the books are divided into private books, regional books and international books.
In order to solve the problem that the participating entities are reluctant to put the data on the chain due to concerns about data security and ownership issues, 壹通通 uses the full encryption technology framework in FiMAX technology, and FiMAX technology is independently developed by Ping An. In this framework, all data is encrypted by the data owner and then chained. That is to say, in the blockchain network, data is not directly shared, but flows are restricted under the premise of ensuring data security.
In addition, the system also uses the integration of blockchain and Internet of Things: the use of IoT sensors to collect data, and then directly upload the blockchain network, replacing the traditional manual entry.
The credit chain uses three technologies on the FiMAX low-level framework. Sparrow privacy middleware guarantees data privacy security, Core high-performance bottom layer can improve throughput, Concord one-click deployment management platform and optimize user experience.
The key effect of FiMAX Core is to increase throughput. It is understood that the credit card chain uses the GCCA national secret acceleration technology, which can improve the national secret performance by nearly 100 times in the X86 environment, and is better than the cryptophone solution. Traditionally, hardware modules such as HSM Encryptor can support 5000+ pen-per-second transaction throughput by using 2.1Ghz 8-core CPU, improving hardware configuration to achieve single-chain output level throughput without being affected by cryptographic operations. .
Power the cloud market
The cloud is a highly flexible "container" that can gather safe artificial intelligence, big data, blockchain and other technologies to become the "water, electricity, and network" of new technologies, bringing massive computing, storage and interconnection to customers. Under the development strategy of "finance + ecology", Ping An will build five major ecological circles and platforms, and export innovative technologies and services to the outside world, which will inevitably attach importance to the creation of the cloud.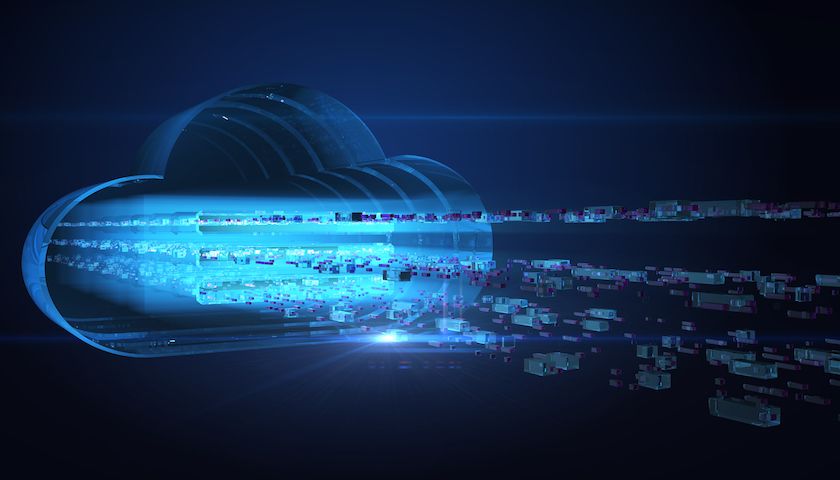 In the financial services ecosystem, Credit Accounting has a total of three financial modules: Bank Cloud, Insurance Cloud and Investment Cloud. Among them, the bank cloud mainly exports through F2C retail, F2B to public, F2F peers to provide a comprehensive solution; insurance cloud mainly exports to life insurance, property insurance, health insurance and other insurance companies; investment cloud is mainly to the fund, Trust, securities, and private placements are exported.
Compared with Alibaba Cloud, Tencent Cloud, Huawei Cloud and other cloud companies, Ping An started relatively late, but the market is far from saturated. Ping An expects that with the support of active national policies, Ping An's five major eco-cloud market potentials are about seven times the size of the overall cloud market in 2018.
Taking our own traditional business as the axis, we have opened up five major fields. With the power of Ping An Cloud, we continue to carry out capacity output in five major industries, establish an ecology, and then let eco-energy finance form a closed loop, which is a strategic concept of peace. In this process, by continuously expanding the boundaries of the ecosystem, Ping An has also been able to establish a complete and safe cloud ecosystem covering the entire industry.