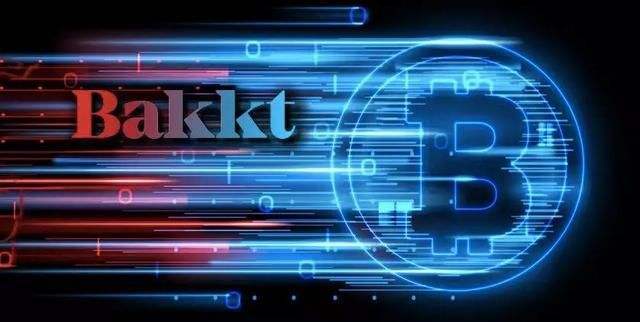 Finally, Bakkt, ICE Futures US and ICE Clear US brought federally regulated price exploration technology to the bitcoin market. Bakkt's daily and monthly Bitcoin futures contracts will receive the same technical and expertise support from the Intercontinental Exchange's global marketplace for physical bitcoin delivery through secure, regulated hosting.
Bakkt sets new standards for institutional investors to enter the cryptocurrency market
1. The first end-to-end digital asset ecosystem for institutional investors
Bakkt meets the highest standards of compliance in the digital asset market, as well as regulatory and regulatory standards;

ICE Futures US and ICE Clear US are available to any qualified market participant in the US and internationally;

The customer's Bitcoin will be stored in the Bakkt Warehouse, which is operated by a limited purpose trust company, is a qualified custodian and is regulated by the New York State Department of Financial Services (NYDFS).
2. Designed for institutional market participants
Institutional investors can access ICE Futures US through WebICE, ISVs and APIs, and the transaction is simplified and professional;

Bakkt will regularly receive financial, security and operational control audits, including SOC certification.
3. First-class market integrity and asset security
Bakkt provides a rigorous operating procedure to guide customers in the safe storage and storage of their digital assets;

The world's leading syndicated group provides $125,000,000 in insurance for Bakkt's cold wallets and hot wallets

The ICE Clear US insurance fund has $35 million in funds dedicated to combating bitcoin-related losses in the risky waterfall.
Bakkt Warehouse
In fact, Bakkt Warehouse is made up of online digital asset storage (hot wallet) and offline air gap digital asset storage (cold wallet). Bakkt Warehouse finds a balance between hot and cold storage to minimize heat storage related risks. Previously, Bakkt had received a $125,000,000 policy from a top global operator to further secure its hot wallet. In addition, Bakkt has partnered with BNY Mellon, the world's largest custodian bank, to provide geographically distributed customer asset storage services and protect private keys and other materials.
So what are the special features of Bakkt Warehouse's Bitcoin hosting service?
First, they took a hot/cold wallet dual structure, most of the assets were stored offline in the cold wallet, but Bakkt purchased the policy for both the hot wallet and the cold wallet, and the storage security reached the bank vault level; secondly, Bakkt The wallet architecture uses multiple transaction signatures, key fragmentation uses Shamir encryption sharing, and a hardware security module (HSM) to protect authentication keys; finally, Bakkt's network security plan is also comprehensive, including mandatory two-factor identity Verification (2FA), whitelist of IP addresses and withdrawal addresses, and periodic operations and security audits.
Digital asset listing standard
Bakkt uses a principles-based approach to assess how new and existing digital assets can be supported. The primary considerations include security, compliance and transparency.
For teams, organizations, or distributed communities that support related assets, a good track record is required, and Bakkt also focuses on peer review word of mouth and other maintenance efforts. Not only that, but Bakkt also assesses the ability of each digital asset to meet compliance obligations to ensure that digital assets on the futures business are compliant with standards set by regulators, partners, and federal policies. All of the digital assets on its platform need to be aligned with Bakkt's mission to expand the opportunities for encrypted assets to enter the global economy by building trust in digital assets and unlocking their value.
This article comes from Bakkt , Odaily Planet Daily Translator | Moni
Source: Planet Daily
This article was translated from https://www.bakkt.com/custody . Please indicate the source if you reprint.