According to Cointelegraph, Bakkt, the cryptocurrency derivatives exchange initiated by the Intercontinental Exchange Group (ICE), officially started operations. A spokesperson said that the physical delivery bitcoin futures contract trading market officially began at 8 pm on September 22nd in the US East. Operating, the first bitcoin futures contract was priced at $10,115.
From the time of the proposal, to the official launch of Bakkt, it can be said that it is full of twists and turns. Although it is full of light, it still inevitably accepts the test of history. Whether it is a cryptocurrency investor or a traditional financial person, it is sure to be full of expectations for this day.
For 80% of people, Bakkt seems to be just a savvy concept, I don't know its meaning, and this article will tell you about 5 things you might not know about Bakkt. These 5 things will bring Bakkt's story. Take it apart and come.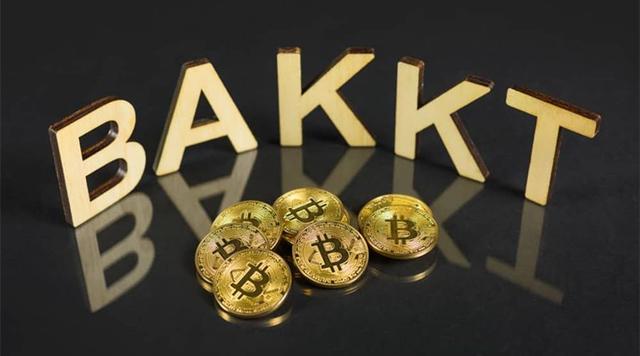 Bakkt is the son of the US Intercontinental Exchange (ICE)
Bakkt's biggest aura is nothing more than the biggest gold master behind it, the American Intercontinental Exchange (ICE).
Who is the US Intercontinental Exchange (ICE)? As the largest exchange of global revenues, it has a total of 14 securities and futures exchanges headed by the New York Stock Exchange, and five clearing houses, including the Canadian Futures Exchange, the Paris Stock Exchange and London International Finance. World-renowned exchanges such as futures exchanges.
The US Intercontinental Exchange's consolidated net income in 2018 was $5 billion, ranking first in the world. In 2018, it was also the 13th consecutive year of record revenue.
To know that Intercontinental Exchange's clients include thousands of trading companies from more than 70 countries around the world, as well as market data customers' futures, options, OTC swap contracts in 120 countries, backed by such a big tree, Bakkt Exchange users seem to cover the world's major providers of transactions.
Bakkt is the "darling" of many US regulatory agencies.
We look back at several important time nodes of Bakkt. The earliest proposed time is in August 2018. The first release was in December 2018, and then postponed to January 2019, but it was forced by regulatory pressure. The date of the launch began in the foreseeable future and was even considered to have died.
Until June of this year, Bakkt announced that it would start testing the Bitcoin contract in July. People once again focused their attention on this darling. The more exciting news is that on August 16, Bakkt announced that its futures contract will be on September 23. Released, the news made many Bitcoin investors happy.
Be aware that Bakkt has been communicating with US regulators for more than a year, and in August this year, Bakkt was approved by the US Commodity Futures Trading Commission (CFTC) and the New York Financial Services Department (NYFDS). To know that New York State's cryptocurrency trading card BitLicense is one of the most difficult cryptocurrency licenses in all US states, it is not easy for Bakkt to be approved by NYDFS.
Behind Bakkt represents traditional finance
Bitcoin or cryptocurrency has not been accepted by mainstream investors in the past 10 years, but by 2019, with the appearance of a series of gray swan incidents, people seem to be re-examining this "no." Eye-catching things, and Bakkt seems to open the door to the world of cryptocurrencies for more individual investors and traditional financial institutions.
Next, we will pull out Bakkt's investment institutions, including Microsoft's venture capital department M12, Tencent's largest shareholder South African media giant Naspers, Boston Consulting Group, Li Ka-shing's Horizons Ventures, CMT Digital, Galaxy Digital, Goldfinch partners and other 12 investment partners. And raised $182.5 million in the first round.
As for why Bakkt represents the traditional financial view of cryptocurrency and bitcoin, it can be seen through the above-mentioned bright investment institutions.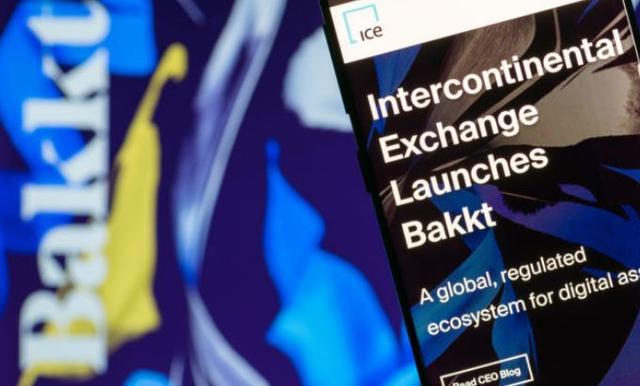 Also worth noting is the partnership between Bakkt and Starbucks, which will deploy Bakkt payment software in its US stores, allowing customers to convert cryptocurrencies directly into fiat money, for Starbucks, which has 15,000 physical stores worldwide. This move is even more exciting.
Bakkt makes Bitcoin pricing back to the "Bulin Line"
If Bakkt is useful to ordinary people, it must be about how much bitcoin is affected by Bakkt.
As far as the current mainstream view is concerned, most people think that Bakkt is definitely good for Bitcoin. Is this really the case? Although bitcoin prices have risen from around $9,000 to the highest of $10,900 since the announcement of specific launch dates in August, they are still in a downtrend channel so far.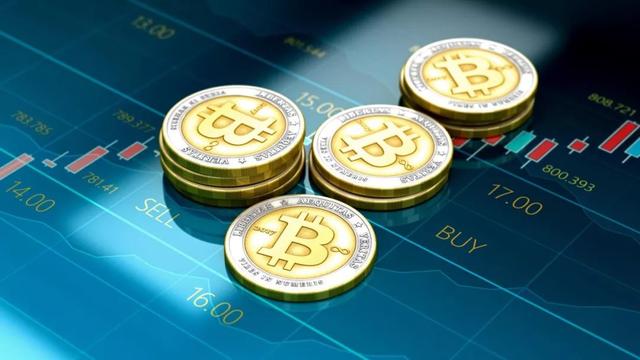 The author believes that the impact of Bakkt on Bitcoin is currently limited. It is not possible to see the huge stretch of bitcoin price immediately. On the contrary, it will limit the increase of Bitcoin. Why?
In the past 10 years, Bitcoin has experienced a "life" of skyrocketing and plunging. Although it has brought a group of wealthy people, but back to the mainstream financial market, the price of such a highly volatile investment is that there is no way to enter Wall Street. It can't carry that money. Therefore, with the emergence of more and more professional trading platforms, it will inevitably limit the bitcoin's "yak" to a certain range, including the price increase in the short term.
Bakkt does open "new finance"
Bakkt differs from the current currency exchange in two characteristics. One is the change of trading rules. Specifically, Bakkt provides a safe and reliable bitcoin trading channel for traditional investment institutions. According to the current stock broker model, trading The liquidation between the brokers alone is equivalent to the addition of a "bitcoin stock" in the client investment sector.
Another great thing is physical delivery. At the beginning of this month, Bakkt has opened the Bakkt Warehouse, and customers can deposit Bitcoin into the warehouse, that is, the "physical" of Bitcoin must be traded on the platform. In the case of an upper limit on the number of traded goods, infinite shorting is no longer possible, and long-term long-term is an inevitable choice after a large amount of capital participation.
In other words, regardless of the long short position, when the closing is closed, the real BTC must be used for delivery, which is a compliance blow for some "out of thin" exchanges with more bitcoins.
And as Bakkt enters the trading phase, more and more people will enter this new cryptocurrency market. The establishment of Bakkt actually means that the entire US financial community has fully accepted the cryptocurrency market, and not only allows a few people to access cryptocurrencies, but allows the entire United States to legally and compliantly invest in cryptocurrencies.
Write a paragraph on the Bakkt website:
"Either consumers and businesses, or peers, they are expected to have the ability to trade in digital assets, because the new global currency will go beyond value storage or speculative assets, and with the development of distributed ledger technology, Bakkt will also work with leading vendors that recognize the potential of digital assets."
Today, Bakkt officially came, I believe that in the history of Wall Street or global financial history, it will inevitably leave a strong color.
Author: block chain Knight