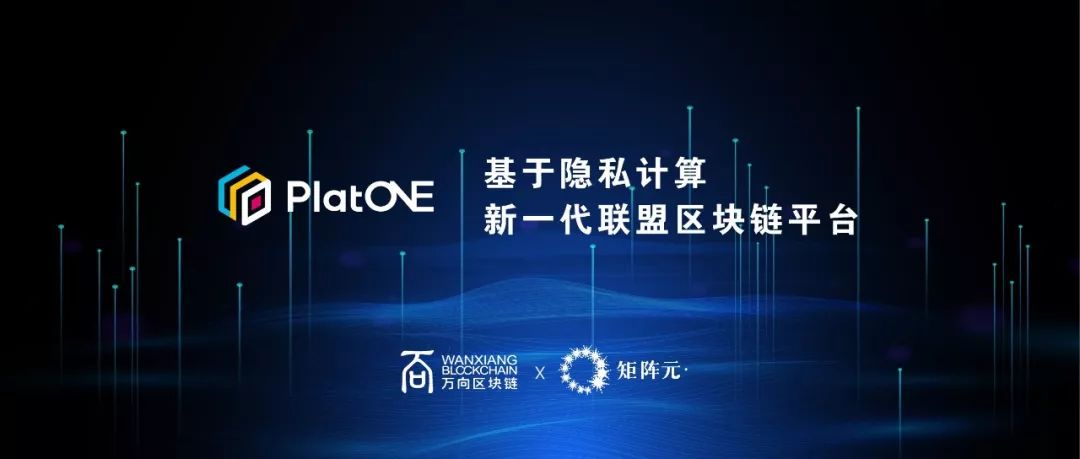 On September 25th, PlatONE's official website (https://platone.wxblockchain.com/), a new generation of alliance blockchain platform based on privacy computing, was officially launched, and the PlatONE white paper was also released. PlatONE is built by matrix elements and universal blockchain. Based on the matrix element technology architecture, it needs to improve and expand for enterprise-level applications, and successfully build an enterprise-level alliance chain infrastructure featuring privacy computing.
With the gradual deepening of the practice of alliances at home and abroad, the contradiction between data sharing and privacy protection has become increasingly prominent. On the one hand, enterprises need to build solutions based on alliance chains to solve problems such as boundary friction and data sharing. On the other hand, data privacy and security has always been the primary concern of enterprises, which has led to delays in core business information. Chain flow. In terms of application scale development, the alliance chain generally has insufficient transaction performance and scalability, lacks a complete toolbox for enterprise-level business, lacks flexible authority management design, and automates operation and maintenance. Prevention and control of pain points.

In view of the problems existing in the development of the current alliance chain, PlatONE adopts advanced cryptography-based privacy protection mechanism, introduces cryptographic algorithms such as secure multi-party computing, homomorphic encryption, and zero-knowledge proof, supports national secret standards, and realizes multi-party secure sharing of data. In addition to meeting national compliance requirements; PlatONE provides efficient and secure consensus algorithms, flexible operational management, smart contract virtual machines, easy-to-use enterprise-level deployment and operation toolsets, optimized users/ A variety of innovative technologies and features such as permission models and multi-development language support.
PlatONE is based on the long-term cultivation of the matrix computing technology to create a safe and efficient next-generation alliance blockchain platform to meet supply chain finance, logistics, traceability traceability, Internet of Things and the charity industry. In the future, PlatONE will continue to upgrade and optimize, providing customized and efficient services to meet the practical application needs of different fields and different enterprises.
PlatONE system advantages
1, system security
Provide a variety of advanced privacy protection algorithms, provide a multi-faceted authentication mechanism, and introduce formal verification and security verification technologies.
Support WebAssembly virtual machines, provide highly optimized BFT-like consensus algorithms, and provide more efficient data storage mechanisms.
Supports the development of contracts using a variety of mainstream high-level programming languages ​​and provides a rich set of enterprise-level deployment tools.
Support contract management services and support flexible system parameter configuration mechanisms.
PlatONE Technology Architecture
For details, please visit the official website: https://platone.wxblockchain.com/
Click to read the original, you can download the "PlatONE: A New Generation of Alliance Blockchain Platform Based on Privacy Computing" white paper to learn more about PlatONE.