The currency will be removed from the BSV, and the crowd will "crowd on the crowd"
After Zhao Changpeng's Twitter publicly stated that CSW was a liar and threatened to remove the BSV, yesterday's Announcement announced that it would remove the BSV and Zhao Changpeng retweet and comment: We are doing the right thing.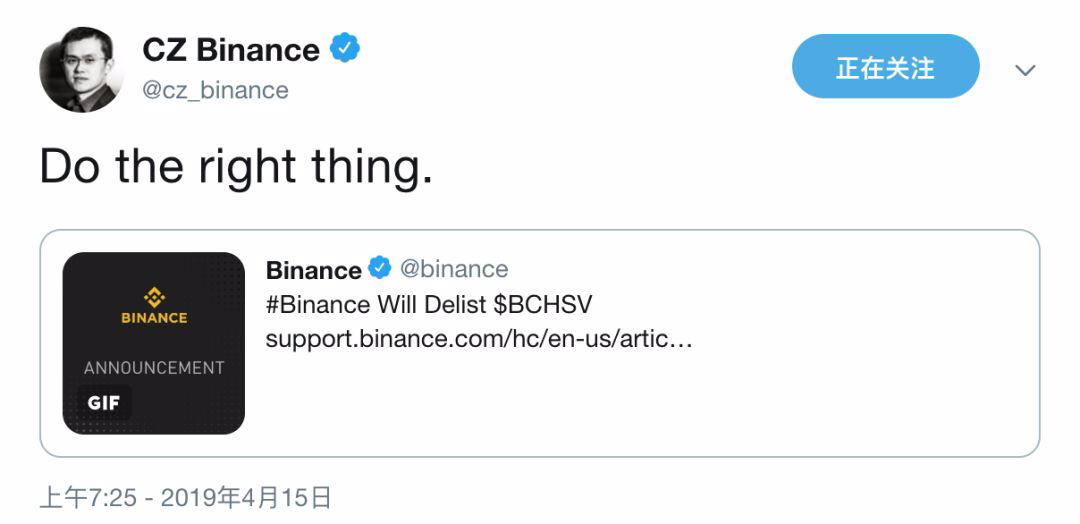 Subsequently, the Swiss exchange's ShapeShift CEO announced that it would go offline with the BSV within 48 hours; the Kraken Exchange launched a BSV vote on Twitter, and 73% of voters chose to remove the BSV.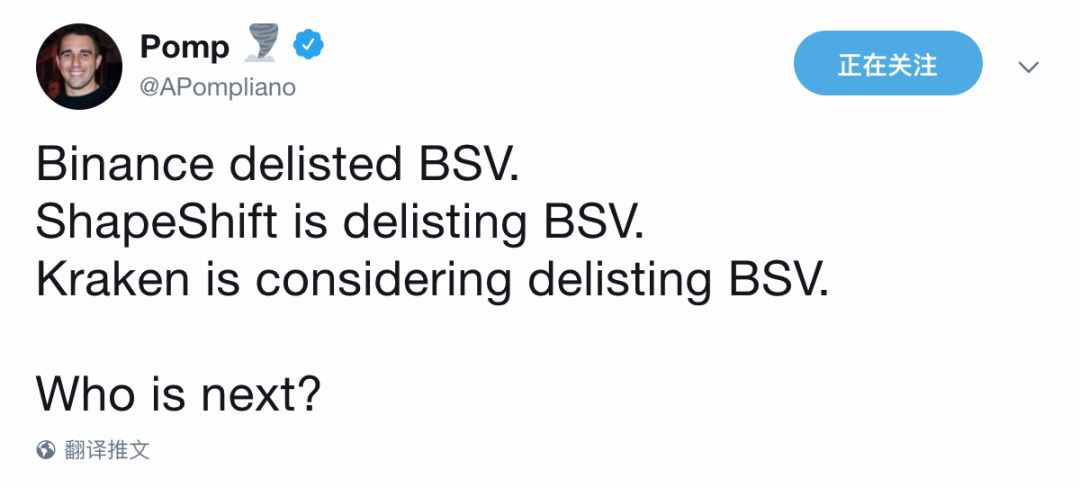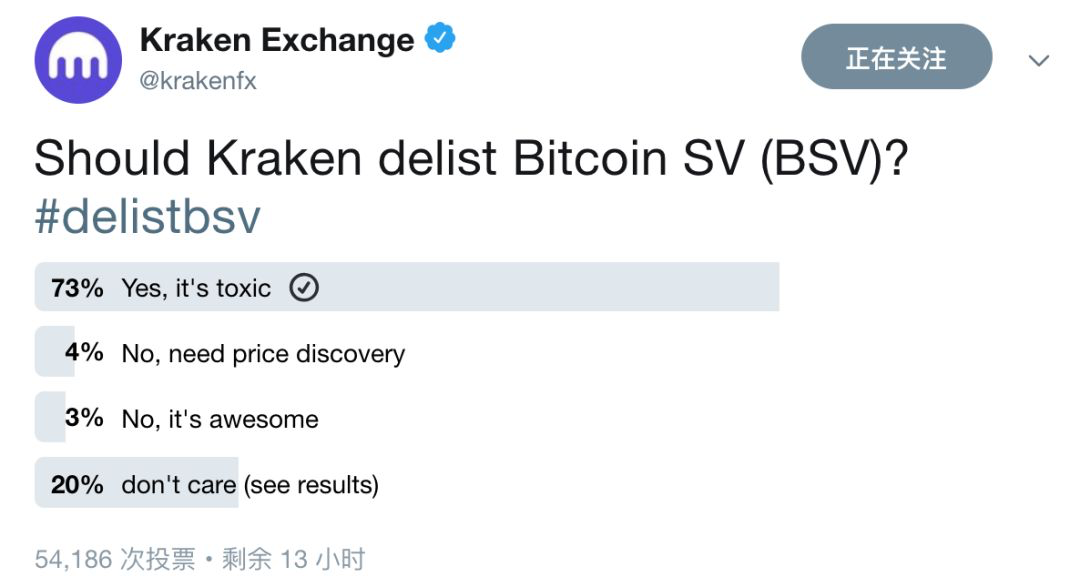 Some "onlookers" also took advantage of the turmoil of the downswing:
Gemini's founder Tyler Winklevoss tweeted: Gemini has never been on the BSV.

Bitcoin sends:
Since you are going to get off the BSV now, take this opportunity to give the correct name to BCH.
(Translator's Note: Some time ago, the bch community on Weibo discussed the currency exchange exchange to change the bchabc token name to bch.)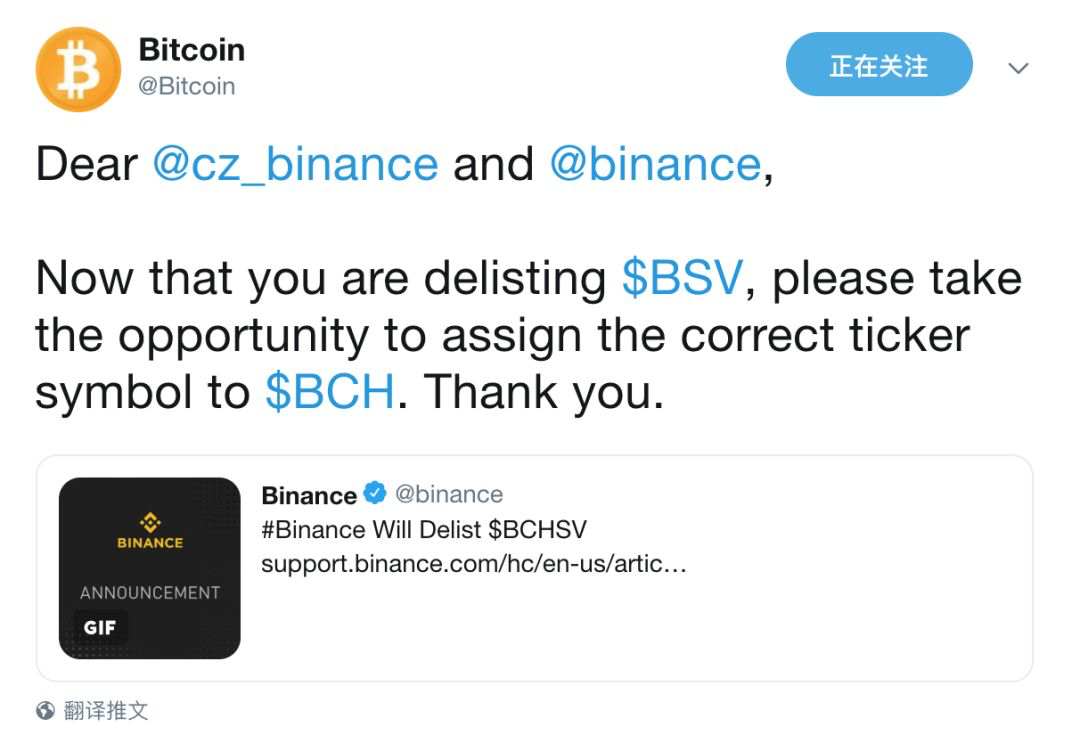 Cobra Cøbra :
You don't know the BSV community. When other token communities are listed on the begging exchange, the people in the BSV community are actively encouraging the currency to remove the BSV (below) and ridiculed that the currency is a "gambling exchange". These people think completely differently, they are 100% fanatics.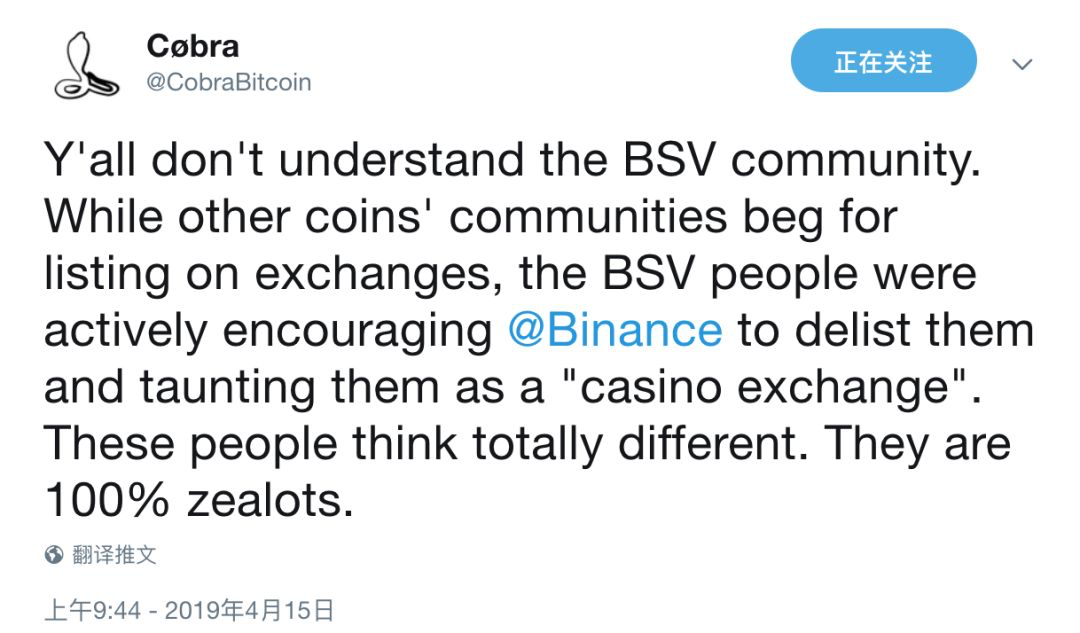 One million dollar treasure hunt activity "Zhong Bencong's treasure" release clue
CoinDesk reports:
The $1 million BTC treasure hunt has just released hidden clues.
(Translator's Note: The clue here is the first clue released on April 14th, the clue points to the satellite of Blockstream.)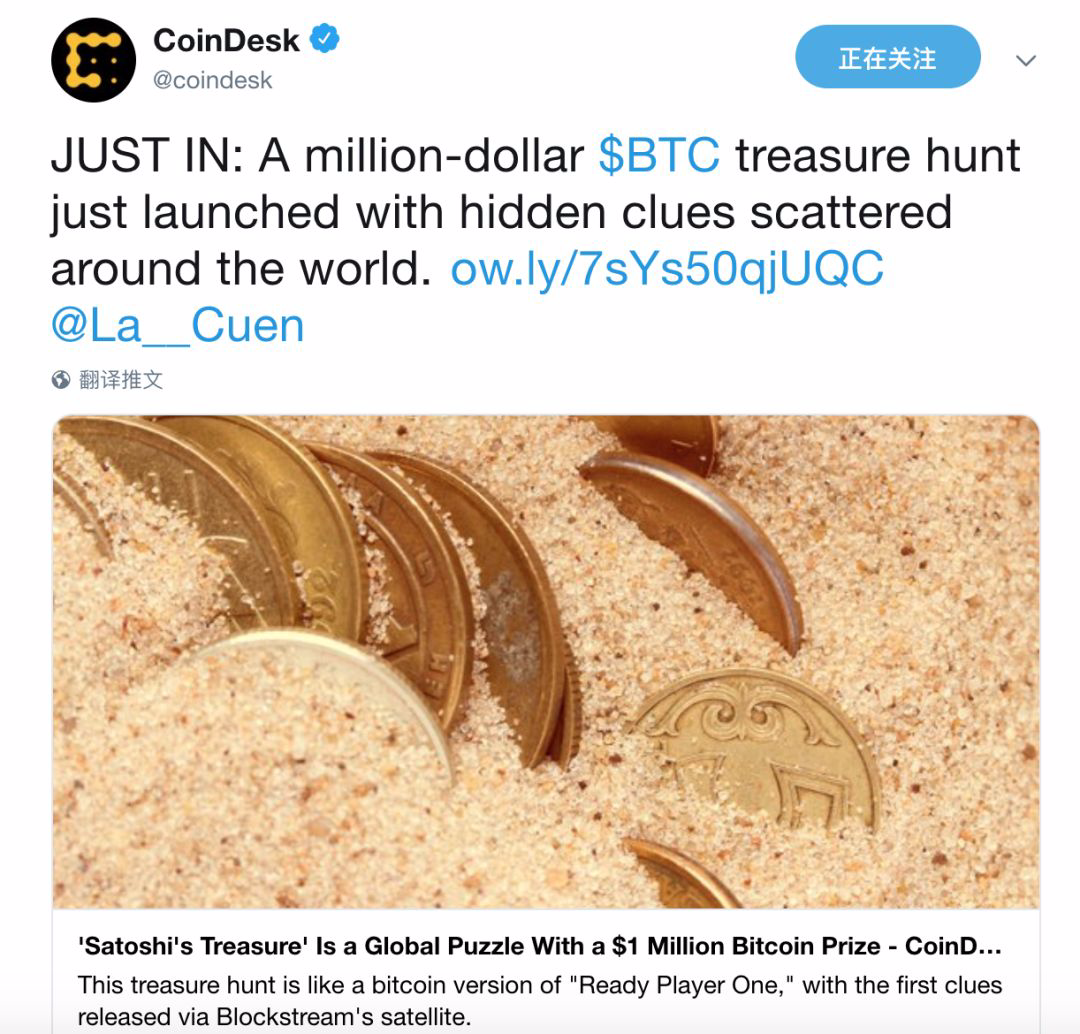 Following the blockchain version of the "Top Player" game, a recent name called Satoshi's Treasure (Chinese translation "Zhong Bencong's Treasure") triggered widespread discussion in the community. Nakamoto's treasure is a puzzle game initiated by Primitive Ventures co-founder Eric Meltzer, who needs to find clues to find the key and ultimately get a $1 million bitcoin reward.
The key is divided into 1000 pieces, and at least 400 pieces need to be found to get the reward.

ConsenSys seeks $200 million in financing
According to The information:
ConsenSys is seeking to raise $200 million from outside investors and the company is valued at $1 billion.
The report also mentioned that ConsenSys earned $21 million in revenue in 2018 and estimated $50 million in 2019.
(Translator's Note: ConsenSys Ethereum co-founder Joseph Rubin founded the blockchain software company, its official positioning is venture production studio, the purpose is to develop for the blockchain ecosystem (DApp), and for developers and end users Provide tools. The main projects are based on the Ethereum platform. )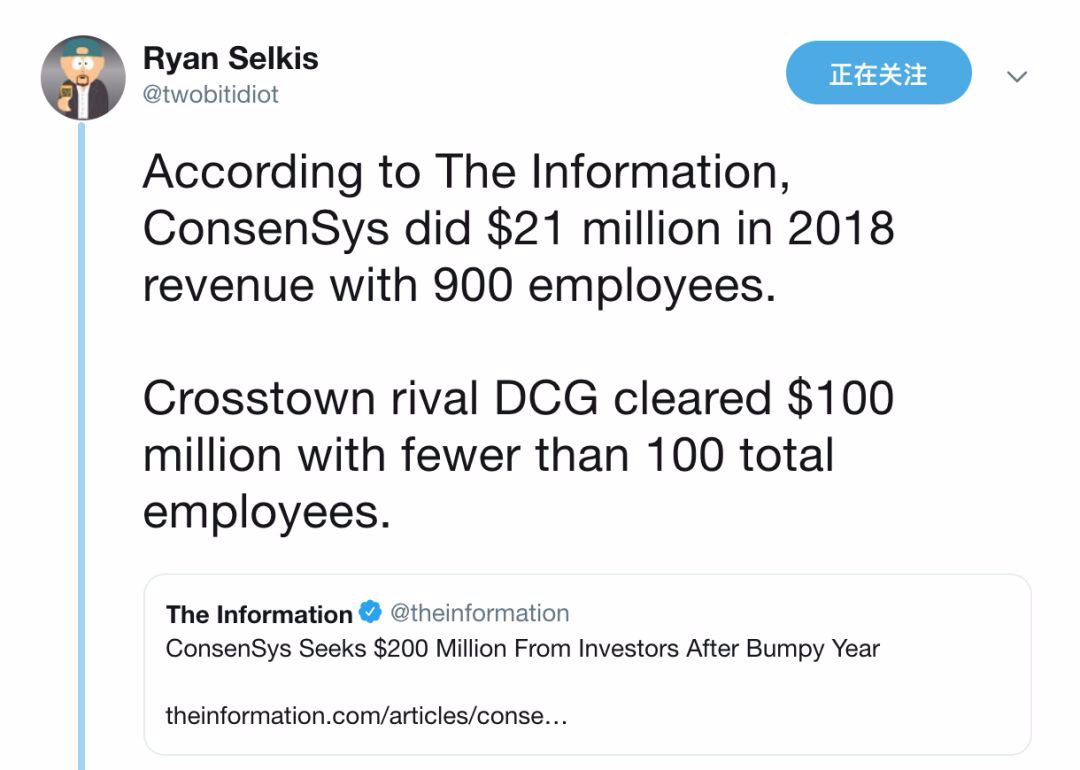 On this issue: March only hope.
—— End ——
[Wildflowers say the public number] Turn around every day, look at the big coffee point of view, bring you the most fresh and interesting points. Welcome message, forward!