Really Satoshi: The latest high-quality articles on 5 cryptocurrencies are selected today. Today's content includes: 1 Unchained Capital: Bitcoin valuable support 2 Introduction to Harmony's Defi status – Part 1: Ecosystem and toolset; 3 Harmony Speech Topic: Expand Privacy, Secure Staking, Better Fairness 4 Edgeware, what is it and why is it important? 5 IMF issued: from stable currency to central bank digital currency
Unchained Capital: Bitcoin has value support
The long story written by Unchained Capital tells why Bitcoin is valuable. Why is it that bitcoin has no value support? The author begins with the history of the dollar and shifts from the development of the reserve-backed currency in the gold standard to the debt-guaranteed currency. Why do you think that the dollar still has value in the post-gold standard? This may be a collective illusion (because we all believe that the dollar has value, it has value), or another illusion that the US dollar has US government, military and taxation. Endorsement of functions, everything is a function of the credit system.
Since the creation of the dollar has become almost zero, the illusion has led to excessive debt in the dollar system → creating more money → more debt → excessive debt, thus losing the monetary attribute of scarcity.
Then the author began a round of mouth to introduce the superiority and value of Bitcoin as a currency. These include digital scarcity, consensus and cybersecurity, private keys and equality.
The author concludes that Bitcoin is supported by something that is the only thing that supports any money: the credibility of its currency attributes.
Full text link https://www.unchained-capital.com/blog/bitcoin-is-not-backed-by-nothing
Introducing Harmony's Defi Status – Part 1: Ecosystems and Toolset
Harmony announced that he would focus on the Defi field, and this is the first of their series, focusing on their speeches and activities on Defi in the Shanghai Blockchain Week and their understanding of Defi. (Ps: The article they quoted Andrew Wong is also very good)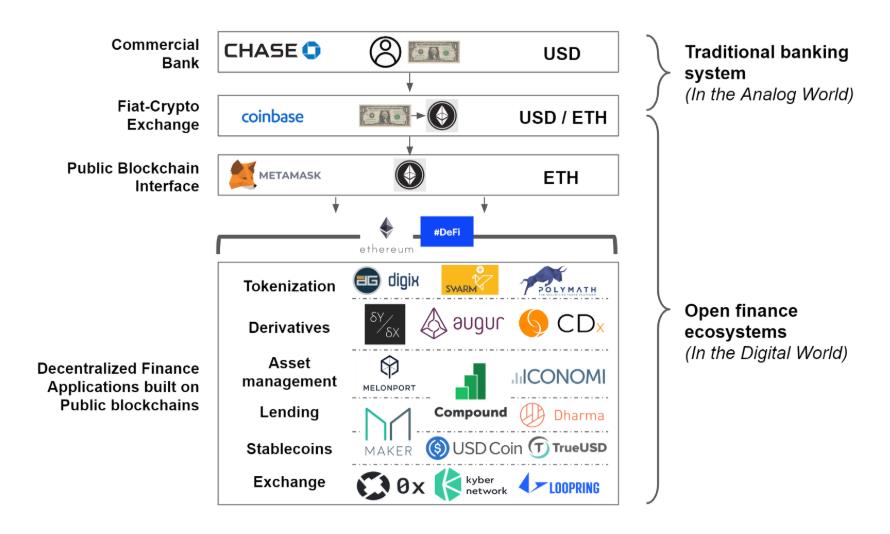 Harmony mentioned what is the basis for creating a powerful DeFi ecosystem?
Stabilized currency or mobile digital assets for non-speculative use cases

Stable blockchain platform fees and transaction settlement rates are critical to the DeFi industry.

A set of open source smart contracts that DApp developers can use.

Here's Harmony, the DEFI toolset: a set of smart contracts and interactions that make new DEFI applications don't have to start from scratch
The article is more concise, or look forward to their next part~
Full text link https://medium.com/harmony-one/introducing-harmonys-defi-ecosystem-and-toolset-271c3edbfe91
Harmony Speech Topic: Expanding Privacy, Secure Staking, Better Fairness
This is the transcript of Harmony's 20th Harmony keynote at Wanxiang's Shanghai International Blockchain Week. The content span is relatively large, and I picked up something that I personally find interesting. Some of the points inside are really good.
The first point is that they have added a dimension to the impossible triangle/three difficulties in the blockchain, Privacy, one of the most important issues that our generation will solve in the coming decades: understanding privacy in human rights What does the product design and digital economy mean. Also, build an open platform that does not sacrifice performance, is not delegated to a central entity, and has verifiable security.
The second point is their attempt to decentralize and equitably distribute PoS. Of course, this is also a problem that many PoS systems need to face now. They have proposed an Epos (Efective PoS). However, I am more interested in the idea of ​​combining the community to try some extensions of community nodes with DAO properties to solve the PoS problem, and build a self-organizing and highly engaged powerful node community through one-click deployment.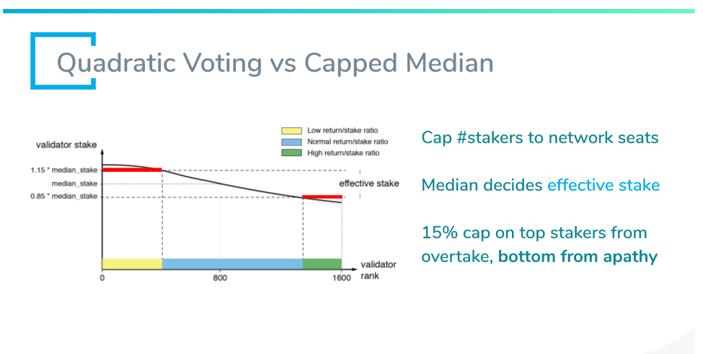 Of course, there are still a lot of other content. I only picked these two points that I think are particularly interesting. There are many other points that are also good.
Full text link: https://medium.com/harmony-one/harmony-keynote-scaling-privacy-secure-staking-radical-fairness-17fe52a797ea
Edgeware, what is it and why is it important?
Last week, Edgeware received a lot of attention because of the main network restart. Of course, many of them are negative concerns. This article is mainly about the nutritional science of Edgeware, and may be one of the best Edgeware sciences on the market.
The author not only shares what Edgeware is, but also provides links to many of Edgeware's data tools and guides, but of course, for most investors, the most important part of the article is "Why is Edgeware important?"
So why is Edgeware important? The Edgeware team wants to do a lot of things, and the most important thing is that they provide the connection between real-world applications and Kusama and Polkadot, and will also provide the possibility to develop and connect applications. Edgeware has a pioneering meaning that will satisfy the public expectations of accepting these slots, which is why it is important.
Full text link: https://medium.com/@meleacrypto/edgeware-what-it-is-and-why-it-matters-e6775119ffce
From stable currency to central bank digital currency
This is the central bank digital currency milk written by the International Monetary Fund (IMF). This is the lower half of their series. The first part of the series is titled "Digital Currency: The Rise of Stabilizing Coins", which mainly writes about the rise of stable coins. Popularity, there are risks. And based on these risks, they provide the bottom half, strengthen regulation, and embrace the central bank's digital currency.
They propose a new model (sCBDC) that is interesting. In the sCBDC model (a public-private partnership model), the central bank will focus on its core functions: providing trust and efficiency. As a provider of stable currency, the private sector will meet the remaining steps with appropriate supervision and supervision and do everything in its power: innovate and interact with customers.
Full text link: https://blogs.imf.org/2019/09/26/from-stablecoins-to-central-bank-digital-currencies/