Shinji Satoshi: The best quality article of 5 cryptocurrencies is selected every day.
Today's content includes:
1 The most influential 100 people in cryptocurrency

2 Bitcoin currency use cases

3 Haseeb Qureshi: Encryption Currency Entrepreneur Guide

4 Manage by law or code management?

5 The grim future of the Internet and the hope of a new decentralized Internet
1. The most influential 100 people in cryptocurrency
CryptoWeekly's "100 most influential people in cryptocurrency" column, this list will certainly be with some subjective, but very interesting list. Here are the top ten characters. If you want to see the full list of 11-100 people, you can check the original text and see if your favorite idol is selected.
NO.1 Zhao Changpeng @ cz_binance CZ is the founder and CEO of Binance, the world's fastest growing cryptocurrency exchange. CZ used to be the CTO of OKCoin and the developer of Blockchain.info. He has been working on encryption for many years and entered the list of the richest people in Forbes encryption this year.
NO.2 Brian Armstrong @brian_armstrong Brian is the co-founder and CEO of Coinbase, one of the world's largest cryptocurrency exchanges, offering a wide range of products and services to institutional investors. He starred in the 2014 film "The Rise of Bitcoin" and often gave a speech on the power of Bitcoin and cryptocurrency at the conference.
NO.3 Vitalik Buterin @VitalikButerin Vitalik is known as the godfather of Ethereum and he is one of the key programmers driving the platform forward. This year, Vitalik has also begun to focus on making ICO safer – his recently released DAICO concept has begun to receive attention because it is a safer way to run ICO.
NO.4 Tyler Winklevoss @TylerWinklevoss Taylor is the head of Winklevoss Capital and co-founder and CEO of Gemini, the next generation digital asset exchange. Winklevoss is the world's first bitcoin billionaire. This year he helped launch the Gemini dollar, a stable currency designed to provide liquidity for cryptocurrency traders. .
NO.5 Brad Garlinghouse @bgarlinghouse Brad is now the CEO of crypto payment startup Ripple, which launched the xCurrent international payment agreement earlier this year. He was previously the CEO of file-sharing startup Hightail and an active angel investor, with more than 40 start-up investments so far.
NO.6 Roger Weir @rogerkver Roger was one of the first early investors in a group of bitcoin startups. He is now heavily involved in Bitcoin cash, a hard fork of the original Bitcoin protocol, designed to be used as cash (while solving some of the key performance issues that plague the Bitcoin core).
NO.7 Barry Sylbert @barrysilbert Barry is the founder and CEO of Digital Currency Group, a digital currency incubator and investment fund that has been in operation for several years. In addition, he is the CEO of Grayscale Investments, a digital currency investment fund that manages private trust Bitcoin investment trusts that specialize in Bitcoin.
NO.8 Wu Jihan@jihanwu Wu Jihan is one of the co-founders of Bitmain, the world's largest cryptocurrency mining company. His net worth is estimated to exceed $2B and is one of the most influential members of the blockchain industry. Before joining Bitmain, Wu Jihan received a degree in economics from Peking University.
NO.9 Michael Novogratz @novogratz Michael was a hedge fund manager at Fortress Investment Group and is now the CEO of cryptocurrency investment firm Galaxy Investment Partners. He had previously predicted that the target price of cryptocurrency next year would be $20,000.
NO.10 Adam Baker @ adam3us Adam is a well-known cryptographer and inventor known for inventing hashcash, a workload proofing system used by many email providers to combat spam. He is now CEO of Blockstream, a startup that specializes in developing sidechains and other applications for the encryption ecosystem.
Full text link: https://cryptoweekly.co/100/
2. Bitcoin currency use cases
Yesterday shared David Hoffman's "Ethernet's Currency Model". For the Ethereum's Money Story, this year's recommendation is Ben Kaufman's Money use case for Bitcoin, mainly explaining and analyzing Bitcoin from economics. Currency use case.
Currency properties of Bitcoin
In the conclusion of the analysis of the currency attributes of Bitcoin, we have seen how the transition of money assets from physical to digital makes us not only achieve unprecedented improvements, but also make the asset's monetary attributes highly flexible. Therefore, we can conclude here that bitcoin is unprecedentedly superior to all its predecessors in terms of its "inherent" attributes.
Bitcoin production
Bitcoin production relies on purely mathematical systems. This feature provides an objective, versatile way to audit the validity of Bitcoin units and to be able to conduct fair, open competition in their production. Bitcoin production seems to be the most ideal currency production process we may have. It is hard money, coupled with its simple and transparent production process, open and direct competition and seemingly positive externalities, which makes it much better than any of its predecessors. The second important consideration is usually related to the production process of money, which is the supply of money.
Bitcoin supply
The upper limit is approximately 21 million bitcoin units. This is often referred to as Bitcoin's "monetary policy" and is implemented by the economic activities of each participant in the Bitcoin network. The decentralized nature of Bitcoin as a peer-to-peer network means that there is no authorized central entity to determine the monetary policy of Bitcoin. Given the actual strengths and weaknesses and results, the rationale for adopting a flexible monetary policy is very convincing today, and this monetary policy is today considered by many to be a necessity for money. Even before this modern attempt, it did not even mention its absolutely undisputed failure. In addition, this argument has even become weaker when we consider more than 50 economic collapses caused by hyperinflation in the last century.
Bitcoin legality
Although the possibility of acting on behalf of the government seems small in the short or medium term, in the long run, this choice is still very reasonable. Bitcoin has become important enough that the government could buy it as a substitute for gold, monetize it for its international currency affairs, or as a hedging tool for "storage value".
Cognitive barriers adopted by Bitcoin
With more than a century of central banking services, people's general understanding of money is completely flawed, even in most academic discussions, they still believe they can use their complex mathematical models and inflation goals. Adjust the economy. . The last crisis of 2008 shook the trust in the current system, which is correct, but most of the alternatives provided to the public for understanding the currency will only exacerbate the mistakes of the modern system. Nowadays, even among many Bitcoin supporters, such as "money is the decree issued by the state" or "money is just a common fantasy" is already very common, which only illustrates the work of explaining bitcoin and money. A wide range.
Full text link: https://medium.com/@ben_kaufman/the-monetary-case-for-bitcoin-778cd51ff272
3. Haseeb Qureshi: Encryption Currency Entrepreneur Guide
Former Metastable's Haseeb Qureshi went to Dragonfly and wrote the first article for Dragonfly. From the VC point of view, he started a cryptocurrency startup. The article is very detailed. I like him to ask himself three questions first. be ready. Here are the three questions:
If you are not familiar with cryptocurrencies, their culture, products, and industry history, you should spend some time learning.
If you are not a technician, then if you want to build anything of value, you almost always need a technology co-founder. Fighting with cryptocurrencies requires in-depth technical deforestation, and the founder team is rarely able to get funding. Of course, the best way to find a co-founder is to work at another startup.
The last question is, why should you build this startup? Is it for money? reputation? Or is it because the world needs what you want to build, and you are the only one who can build it?
It is mainly a startup that makes money and has few motives. I don't know why – it doesn't seem to show the best people. On the other hand, start-ups that are eager to change the world tend to survive difficult times.
Another interesting suggestion is the user's problem. All the great cryptocurrency companies that exist today have established what at least someone wanted at the time. These people may be just a small group: password punk, ETHheads, cryptocurrency traders, etc. But don't fall into the trap of building a market that doesn't exist.
The best way to bet on future trends is to build a small customer base that believes it will grow. Don't build a customer base that doesn't exist yet, and try to imagine their future preferences. You will build endlessly, without feedback, and if you are making any progress. For startups, this is almost purgatory.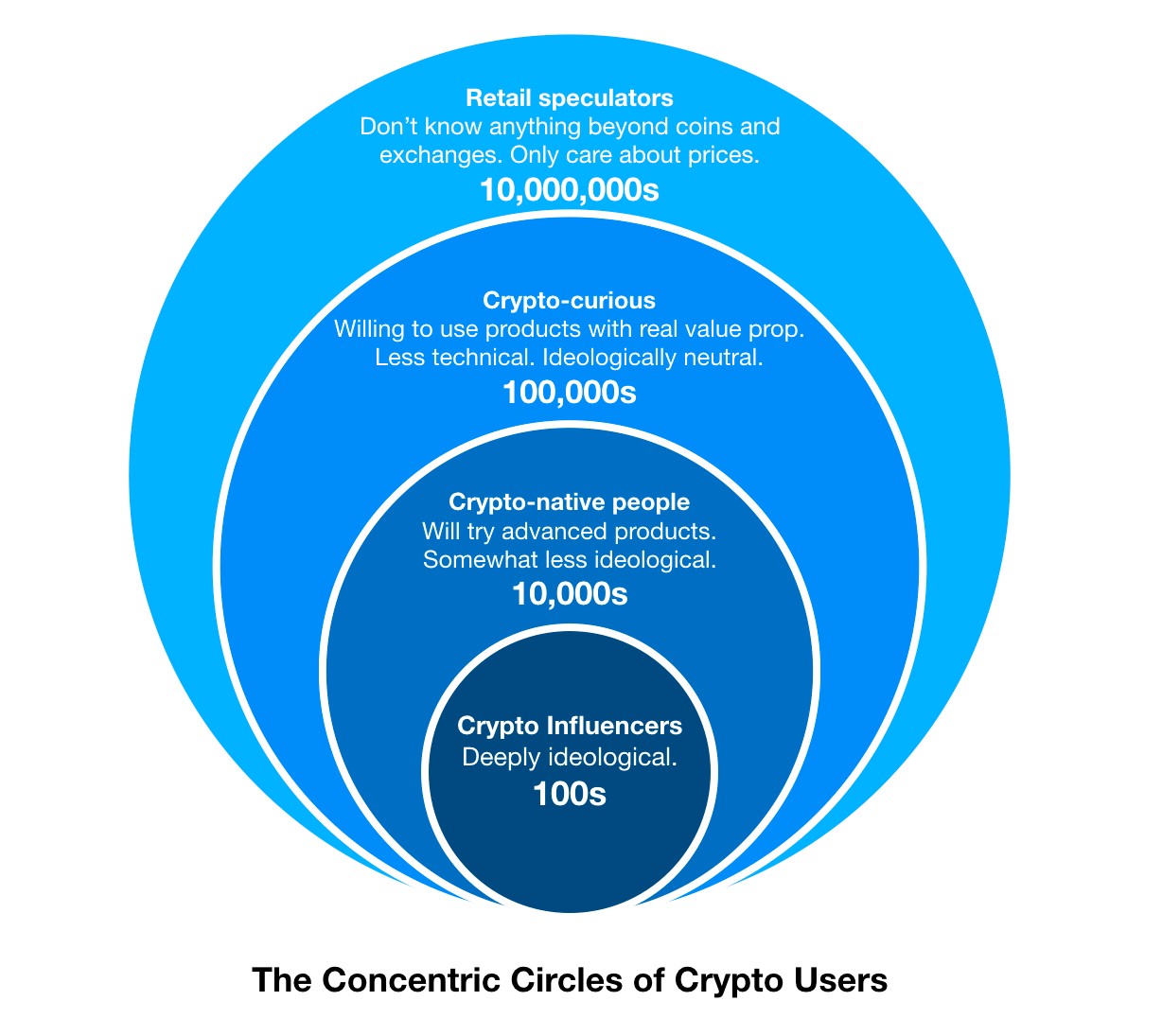 In addition to these, he also wrote a series of suggestions on how to find VC financing, how to design the token structure, how to do marketing, etc. I think this is a must-read lesson for cryptocurrency entrepreneurs, which is quite worth recommending.
Full text link https://medium.com/dragonfly-research/so-you-want-to-build-a-crypto-startup-8904ca300794
4. Is it managed by law or by code?
This article from Harvard University Press, Primavera De Filippi and Aaron Wright examines the far-reaching opportunities and legal and even ethical challenges of blockchain technology in Blockchain and Law: Code Rules.
With the emergence of bitcoin and blockchain technologies, we are ready to witness the new wave of decentralization and the new call that the world will be ruled by code rules. Blockchain technology will bring greater personal freedom and liberation, as originally sought by these early technology advocates. Many cryptographic and decentralized advocates see blockchain technology as a new opportunity. They believe that blockchain technology is a new means of liberating people from government and corporate tyranny, and its way is reminiscent of the early days of the Internet. .
But this also poses a big problem. Given that blockchain technology is still largely immature, there is a danger that premature adjustment of the technology may prevent new and unexpected developments that have not been fully explored or discovered. The appearance of the application. At the same time, a complete lack of supervision can also cause problems. Given the lack of a well-defined regulatory framework for blockchain-based applications, parties seeking to deploy the technology may find themselves in the grey area of ​​the law and have no way of knowing if they are doing what they are doing today and whether they will continue to do so.
The last part of the author is worth repeating in the process of advancing the blockchain and cryptocurrency:
If the blockchain technology is mature, we may need to ask ourselves whether we prefer to live in a world where most of our economic transactions and social interactions are bound by the rule of law, the rule of law is universal, but more flexible and ambiguous, So it's not perfect to do, or do we prefer to succumb to code rules. Decentralized blockchain-based applications are likely to free us from the tyranny of centralized intermediaries and trusted authorities, but the cost of such liberation may be a greater threat – constrained by code tyranny.
Full text link https://medium.com/@hup/the-rule-of-code-vs-the-rule-of-law-8dfe75631fee
5. The grim future of the network and the hope of a new decentralized Internet
The author is a commercial novelist, but this is based on the fact that the current market and politics are increasingly controlling Silicon Valley, providing some thoughts on how the network will develop in the next decade if the worst happens. The author's writing is more literary and novel, and will continue to entangle between the government's anti-censorship and anti-censorship and anonymity.
If Urbit or a similar method succeeds, then maybe we don't need our Dark Network Digital Frankenstein at all. However, this story is unlikely to have such a happy ending. Get used to getting out of the fort and enter the idea of ​​a new and sloppy new online world. Sometimes this experience can be frustrating and difficult at times, but I promise that it will be more interesting and beneficial than the blessed hell network of the fortress.
Full text link: https://hackernoon.com/the-webs-closed-hell-future-and-the-hope-of-the-new-net-py1p3rcu