The National Day holiday market is silent, neither short nor long, it has always been out of a sideways state. Although it seems to be a big positive line yesterday, this Yangxian line has not changed the operation of the entire market. Track, from the axis level, most of the mainstream currencies still can not stand back to the 5-week line, which shows that the market is still in the grasp of the bears, I still insist on the bearish market, I think the adjustment of this round has not ended, horizontal The curse that will fall for a long time will still be staged again.
BTC
BTC received a Zhongyang line yesterday, and the trading volume was slightly enlarged, but it was much smaller than the previous Yangxian line on September 30. The target did not create a new high since the sideways, so we think that The target does not have the expectation of a sharp rebound. Personal operations are still waiting mainly. We are not in a hurry to enter this place. We are still oscillating near the lower shadow line. There is not much money for bottom-hunting. Most of the wait-and-see, just after a round A big fall, emotional repair also takes a certain amount of time, of course, does not rule out that the next 9-dollar neckline may be reversed, but personally think that the possibility is relatively small, the most likely trend is to directly break down after the sideways .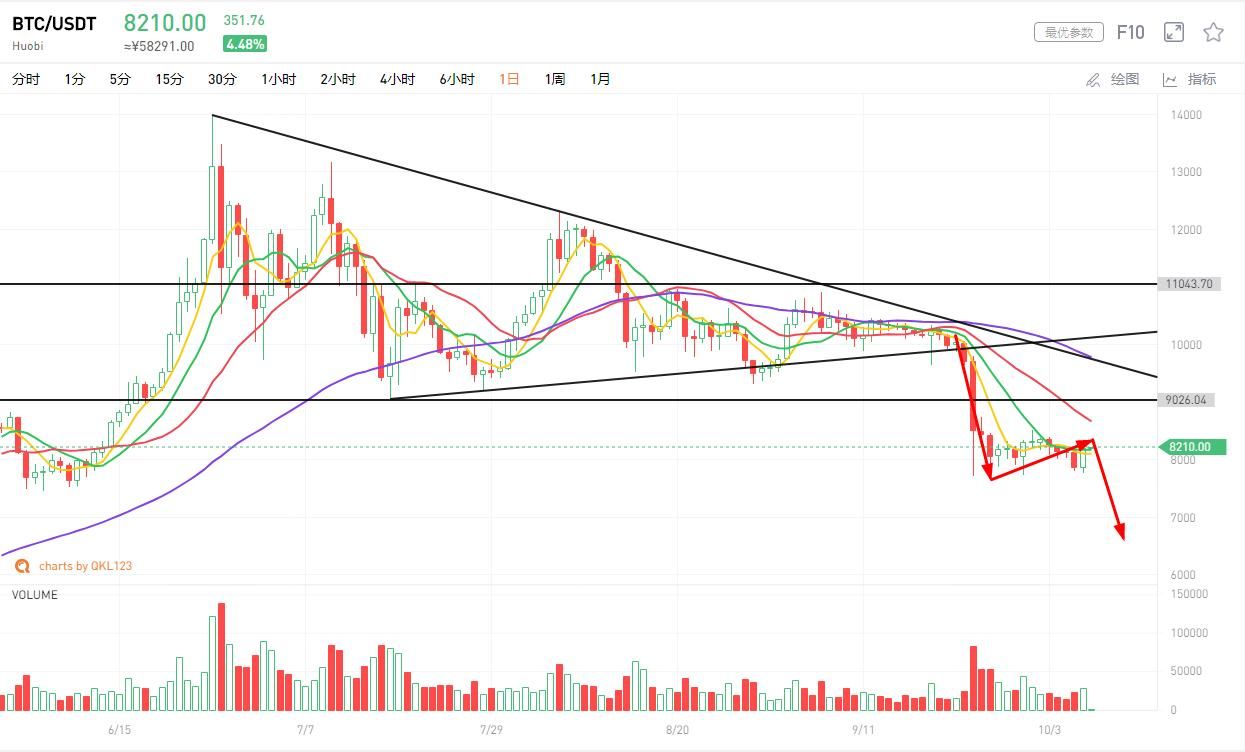 ETH
The trend of ETH is stronger than that of BTC, but the target also did not stand back to the 5-week line. Yesterday's Yangxian line did not release a large volume, and did not hit a new high. The probability is consistent with the trend of BTC. In terms of the trend, no main force will pull an independent trend, most of them are watching the trend of BTC to carry out the corresponding action, so we still have to keep an eye on the trend of BTC.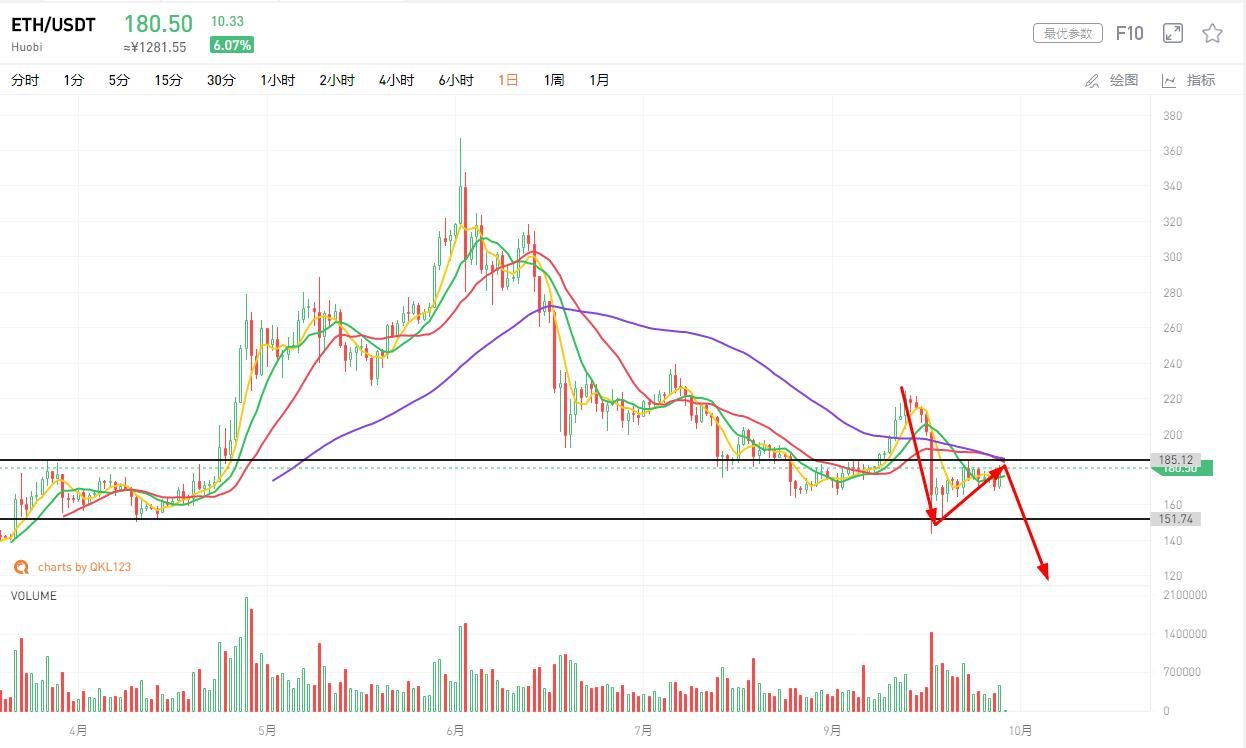 The author's point of view is only used for learning communication, not as an investment recommendation, and does not constitute an investment basis!
This article data source: QKL123