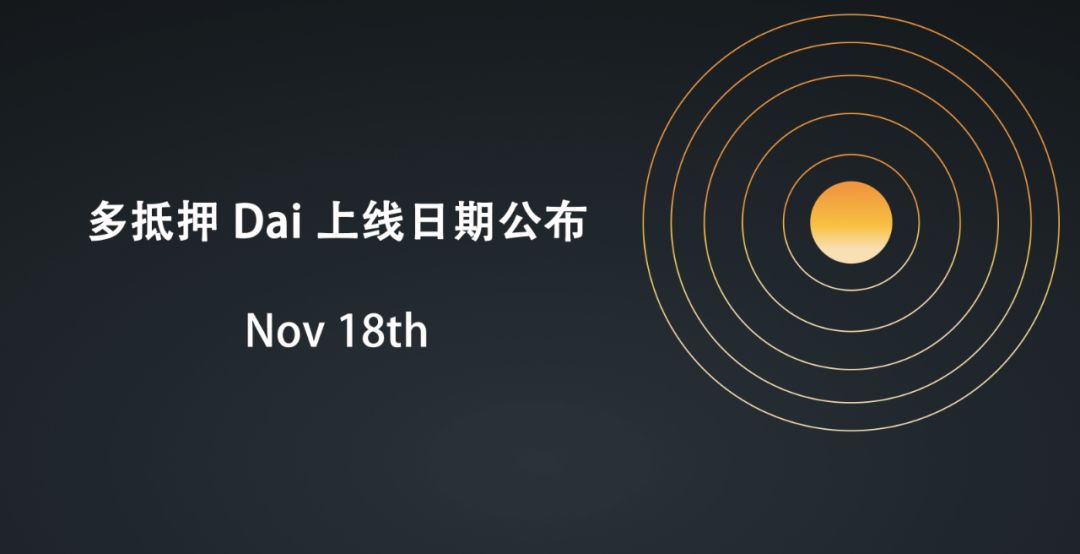 Today, at the 5th Ethereum Developers Conference (Devcon5), Rune Christensen, CEO of the Maker Foundation, announced the release date of the multi-mortgage Dai – the multi-mortgage Dai will be officially launched on November 18 .
Multi-mortgage Dai online details
In the speech, Rune Christensen introduced the next step of DeFi's development, announced the release date of the multi-mortgage Dai, and emphasized the importance of the decentralized governance of the Maker agreement on this launch. He suggested that all MKR holders vote on governance on November 15th and the system will be officially activated after the vote is passed.
Multi-mortgage Dai will bring many new features to the Maker agreement, including the long-awaited Dai Deposit Rate (DSR) and more collateral types.
The official release of Multi-Mort Dai is a huge milestone for MakerDAO and DeFi. The Dai deposit rate not only allows users with Dai to earn interest, but also makes various DeFi applications simpler and more economical to integrate the Maker protocol.
Today's official announcement means that MKR holders can begin to finalize and vote for the Dai Deposit Rate (DSR) and the risk parameters for BAT and ETH. In the next few weeks, MKR holders will evaluate the following reports:
CDP and Dai upgrade risk report

ETH Risk Report

BAT Risk Report
We will publish these documents in an official forum for discussion and evaluation.
Brand and website upgrade
Maker Foundation CEO Rune also announced the new design of the Maker website and Dai's new logo.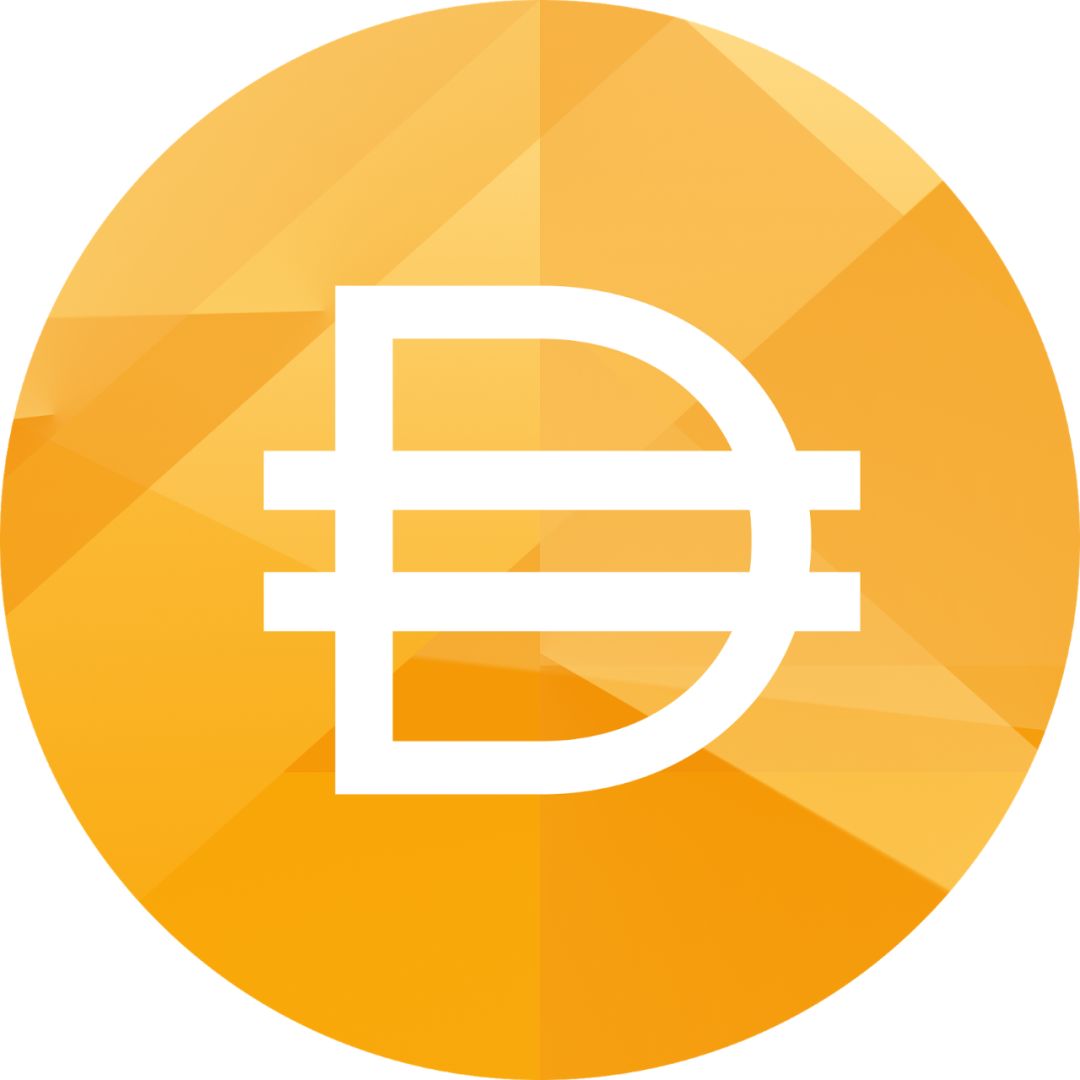 Henry Doe, Design Director of the Maker Foundation, mentioned:
"When we created Dai's new visual design, we first gathered opinions from the community and constantly researched and thought about Dai's future form. This helped DeFi enter a more mainstream world and made Dai a world. currency."
The Maker website will also be updated to provide a smoother user experience. A more intimate brand image and a more readable terminology can make Maker's thresholds lower and lower, reaching more users.
The market and design team began discussing this visual upgrade earlier this year. Maker Marketing Director Coulter Mulligan says:
"Multi-mortgage Dai's release is a great time to launch new brands, logos and websites. Dai needs to be closer to people's lives, not only in the field of cryptocurrency users, people will gradually realize that multi-mortgage Dai will be a A stable global currency and lead the development of DeFi."
The new website includes a new user interaction panel that allows people to trade, borrow and save Dai, as well as new modules for Maker partners and Dai user stories. There are also more types of reading and educational materials on the Maker blog.
The Maker Foundation is creating an ecosystem that will enable a more transparent and stable global economy. Of course, this is not just our own efforts. Our community, the Ethereum community, the DeFi Eco partners, and fans from around the world have made the Maker Agreement a current achievement and status in a decentralized world. Moreover, this is just the beginning.
Today's multi-mortgage Dai time release marks a new chapter. Multi-mortgage Dai represents the key to solving global economic problems in the DeFi protocol tool, because DeFi's transparency and fair cooperation benefit even in the most financially unbalanced regions. In the framework of trust, DeFi allows anyone to freely create financial products and help individuals who do not have access to traditional banking services to achieve inclusive finance.