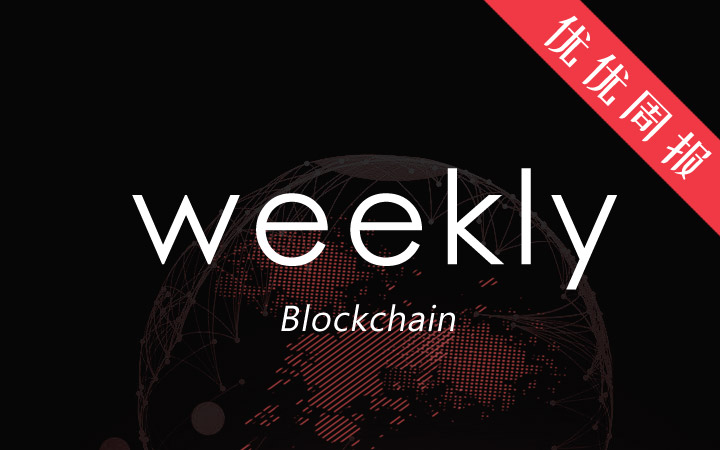 Highlights this week
The central bank released the 2020 recruitment announcement, the central bank digital currency research institute wants to recruit 6 people
On October 10, the Personnel Department of the People's Bank of China issued the "Announcement of Recruitment (Recruitment) for 2020 Personnel of Branches and Subordinate Units of the People's Bank of China. Recruitment information shows that the People's Bank of China Digital Currency Research Institute recruits six people, requiring that the majors involved in computer, cryptography, microelectronics and econometrics.
Jia Nan Zhi Zhi went to the US to list the institutional investors, saying that the private equity has nearly doubled the subscription.
Jianan Zhizhi, a well-known domestic mining machine manufacturer, will log on to the NASDAQ exchange in the near future, and has confirmed the authenticity of the news from the investment institutions involved in private placement. It is understood that Jianan Zhizhi has passed the SEC review, and the listing price is about 2 billion to 300 million US dollars. The investment institution said that the current share of Jianan Zhizhi is very tight and has been oversubscribed twice.
Alipay responds to currency security: prohibits the use of Alipay for cryptocurrency transactions
On October 10th, according to the Alipay Security Center news, it reiterated its attitude toward virtual currency over-the-counter trading and prohibited the use of Alipay for cryptocurrency transactions. Yesterday reported that the currency announced the opening of the OTC trading function, the currency security CEO Zhao Changpeng said that users will soon be able to use WeChat and Alipay to purchase cryptocurrency. This Alipay statement is suspected to be a response to this matter.
Industry development
Venezuela's first coffee shop supports payment using EOS
According to the TP news, Twitter user DaCafé Venezuela said that they were the first coffee shop in Venezuela to support the use of EOS payments, and attached a video link to their consumption process.
In September, global blockchain private equity financing projects fell by 39% from the previous month.
According to statistics from the Mutual Chain Pulse Research Institute, in September 2019, a total of 39 financings were obtained in the global blockchain sector, a decrease of 39.06% from the previous quarter. The total financing amounted to approximately 1.026 billion yuan, a decrease of 19.02% from the previous quarter. Of the 39 financing projects, 8 were in China, a decrease of 73.3% from the previous quarter, and 7 in the US, a decrease of 46.2% from the previous quarter. In terms of financing amount, the global blockchain investment and financing market also returned to the weak state of June this year, approaching the lowest point this year.
Foreign media: Bakkt is considering launching bitcoin options
According to several sources familiar with the Bakkt product roadmap, Bakkt is considering launching another derivative product related to the bitcoin market. According to reports, Bakkt hopes to add bitcoin options to its products and hopes to beat its rival Chicago Mercantile Exchange (CME).
Market analysis
Tom Lee: The S&P 500 is expected to break through the high bitcoin price or rise accordingly
Fundstrat research director Tom Lee said the S&P 500 is approaching a new high, which may be a catalyst for bitcoin's rise again.
Halving bitcoin in 2020 means bad luck for old mining equipment
Halving bitcoin in 2020 means bad luck for old mining equipment. More than six months after the next bitcoin halving, well-known brands such as Bitcoin, Pangolin, Ebang, Innosilicon are on the shelves with a new wave of bitcoin mining equipment, some of which are in terms of hash rate. The previous equipment was 500% higher.
SFOX report: concerns about bearish signals and flat interest in Bitcoin may be exaggerated
According to SFOX's latest monthly volatility report, as of October 7, 2019, the SFOX multi-factor market index has turned from a moderately bullish to a neutral. As of October 7, S&P 500, gold and all major cryptocurrencies had negative monthly returns, while ETH and S&P 500 had the smallest declines. Last month's main theme was an unexpected bearish signal from institutions and businesses interested in Bitcoin, but concerns about these signals could be overstated.
Argument
Cryptographic Currency Analyst: Name the minimum denomination of Bitcoin as "Zhongben Cong" is a greater honor
Cryptney currency analyst Rhythm said today that "unfortunately, Satoshi is not one of the candidates for the Nobel Peace Prize tomorrow. However, I would like to name the minimum denomination of Bitcoin as 'Satoshi'. 'It is a greater honor.'
Founder of Morgan Creek: Alipay prohibits bitcoin transactions may be preparing for the launch of digital renminbi
Anthony Pompliano, founder of Morgan Creek, said that "Alipay will ban any transactions related to Bitcoin and cryptocurrencies. One possibility is that this is to prepare for the launch of digital renminbi. If this happens, America is best. Hurry up the dollar before you are left behind."
President of the Russian Central Bank: The Russian Central Bank does not need to issue a national digital currency
Russian central bank governor Elvira Nabiullina said that the Russian central bank does not need to issue national digital currency. As the central bank of Russia, we have been studying this topic, and for us the demand for issuing national digital currency is not obvious. Because it is difficult to really estimate the advantages of the national digital currency. It also carries a lot of risks compared to existing non-cash electronic payments.
Disclaimer: This article is organized by Youyou Finance, please indicate the source.
Publisher: Youyou Finance https://uucj.com/archives/37444