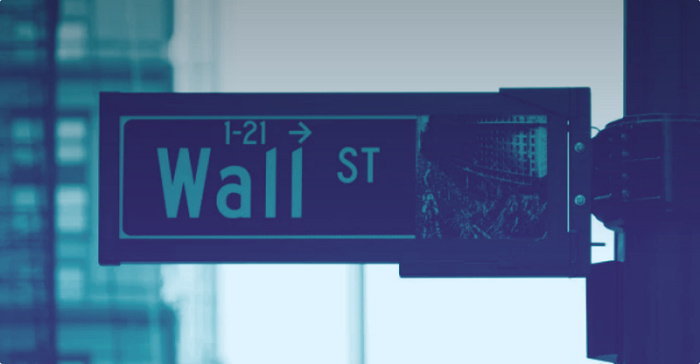 Since the launch of about three weeks ago, Bakkt's physical delivery of bitcoin futures contracts has been plagued by sluggish trading volume. Although there are some signs of recovery, it seems that this trend will require more patience.
With the support of the New York Stock Exchange's parent company, the Intercontinental Exchange (ICE), with the great mission and ambition to push Bitcoin into the mainstream, the Bakkt Bitcoin Futures Exchange was officially launched last month.
However, reality is always cruel.
After the launch of the Bakkt business, it was not as hot as expected, and the transaction volume continued to be sluggish. Some analysts even said that its poor start was one of the reasons for the recent plunge in the bitcoin market. However, after the first few days of flat performance, the trading volume of monthly physical delivery bitcoin futures contracts on the Intercontinental Exchange futures platform began to show signs of activity. Last Wednesday (October 9), the Bakkt futures contract traded. The number reached a record high of 224, a jump of 796% over the previous trading day (only 25 contracts changed hands the previous day).
But when people think that Bakkt business will pick up, their trading volume has dropped rapidly, and reached the lowest point at 8:45 am on October 10th, and then began to slowly pick up, at Bakkt monthly. There are only 80 contracts on the trading platform for physical delivery of Bitcoin futures contracts.
Charles Phan, chief technology officer of Interdax, an encryption derivatives platform, explained that the Bakkt futures contract may be a trader's reaction to the SEC's rejection of the Bitwise Bitcoin exchange-traded fund, he said:
"The results are very obvious now, and the volume of transactions has fallen back."
In addition, market makers may also play a role in transferring funds across exchanges. Charles Phan added:
"When someone trades with a market maker on an exchange, the market maker may also hedge another, so the volume of transactions across the exchange is actually relative. In this case, Bakkt is a market maker. Beneficiary, because after the US Securities and Exchange Commission announced its decision on the Bitcoin exchange-traded fund, Bakkt received funds from traders."
Is returning to normality difficult for Bakkt?
On other exchanges, returning to normal business may be a welcome thing. However, at Bakkt, this is problematic.
As of this writing, an average of 139 monthly physical delivery bitcoin futures contracts are traded on Bakkt each day, with a transaction amount of 1 BTC per contract, which means an average of 139 BTC transactions per day on the exchange. At the same time, Bakkt's competitor CME Futures Group has a high volume of transactions. In July, the Chicago-based futures exchange had the highest level of monthly contracted bitcoin futures trading. In order to better meet market demand, they even doubled the monthly contract position limit.
In fact, just as Bakkt hit a record high in trading volume, the gap between them and CME Group is still huge. Investors traded an average of 5,212 bitcoin futures contracts at CME Group, with a transaction volume of 5 BTC per contract. This means that on the day Bakkt hit the highest historical volume (224 futures contracts), CME Group traded an average of 26,060 BTC.
Why is the trading volume of Bakkt so low?
In the past, the flow of traders' funds to CME Group was interpreted as a sign that institutional investors were satisfied with Bitcoin futures. But now, the silence of institutional investors on Bakkt seems confusing.
Some people think that it may be because Bakkt's futures contracts are settled in kind, which means that traders will receive physical bitcoin when the contract expires; on the other hand, CME Group's bitcoin futures contract is in cash. Settlement, which means that the trader will receive cash equivalent to the bitcoin price when the contract arrives. Vaibhav Kadikar, founder and CEO of CloseCross, a decentralized market forecasting platform, explained:
"For now, cash settlement is more attractive to speculative investors, and speculative investors are more likely to invest in the CME bitcoin futures contract to get cash income. Given the cash-settled bitcoin futures contracts tend to Will attract more speculative investors, so the market demand will be higher."
The bitcoin futures contract settled in cash also points to a deeper fundamental problem.
Mati Greenspan, senior market analyst at eToro, a well-known trading platform, said:
"In my opinion, Wall Street still doesn't understand the concept of Bitcoin futures settled in kind. One of the most important attractions of the Bakkt contract is that you can own Bitcoin, which is a scarce asset and will appreciate significantly after the contract expires. ""
Not only that, Bitcoin ownership and contract terms may be the other two main reasons for the decline in Bakkt trading volume. So far, Bakkt has no publicly available data on the exchange's daily Bitcoin futures contract volume, but according to Mati Greenspan, the data is "very low."
The reason for this may be that Bakkt's physical delivery bitcoin futures contract does not apply to the hedging instrument of cryptocurrency miners. Mati Greenspan concluded by saying:
"The essence of futures contracts is for miners. Miners want to use bitcoin futures contracts to hedge production costs and lock in profits, and that's not something that can be done every day."
a "chicken and egg" problem
Ryan Alfred, from encrypted hedge fund data services company Digital Assets Data, said that Bakkt is now caught up in a "chicken and egg" problem, and it may take a long time for the transaction volume to pick up. In essence, this may be caused by Wall Street's assessment of Bakkt, so even if its platform is struggling for too low a futures contract product, it still needs to hold on.
According to Ryan Alfred, institutional investors do not blindly invest in Bitcoin because of the lack of qualified Bitcoin custodians, and the regulated cryptocurrency custody approaching solution provider Bakkt is likely to be the preferred choice for institutional investors. . However, institutional investors are always very cautious, they will conduct a thorough inspection and evaluation before allocating funds. This kind of inspection will depend on the effective function of the platform, and the function itself depends on the transaction volume. From the current situation, it may take some time for Bakkt to get the blessing of Wall Street.
Having said that, as long as Bakkt is patient, it should get the rewards they expect.
This article from the decrypt , the original author: Rakesh Sharma
Odaily Planet Daily Translator | Moni
This article is translated from https://decrypt.co/10236/bakkt-trading-volumes-spike-all-time-highs-will-it-last . Please indicate the source if you reprint.