Britain's largest travel company accepts bitcoin payments
Forbes analyst Joseph Young tweeted:
Merchants use bitcoin's big news: Corporate Traveller, a subsidiary of Flight Centre Travel Group, the world's largest travel company, integrates bitcoin payments.
(Translator's Note: Corporate Traveller is a UK-based business travel management service provider, is now announced to work with Bitpay to accept bitcoin and bitcoin cash payments)
This is another business that has been integrated with cryptocurrency payments by Digitec, Switzerland's largest e-commerce company, in March.
(Translator's Note, Digitec is known as the "Amazon" in Switzerland, is Switzerland's largest online retailer. In mid-March announced the release of cryptocurrency payments to customers, the supported currencies include btc, bch, eth, xrp, bnb, etc. .)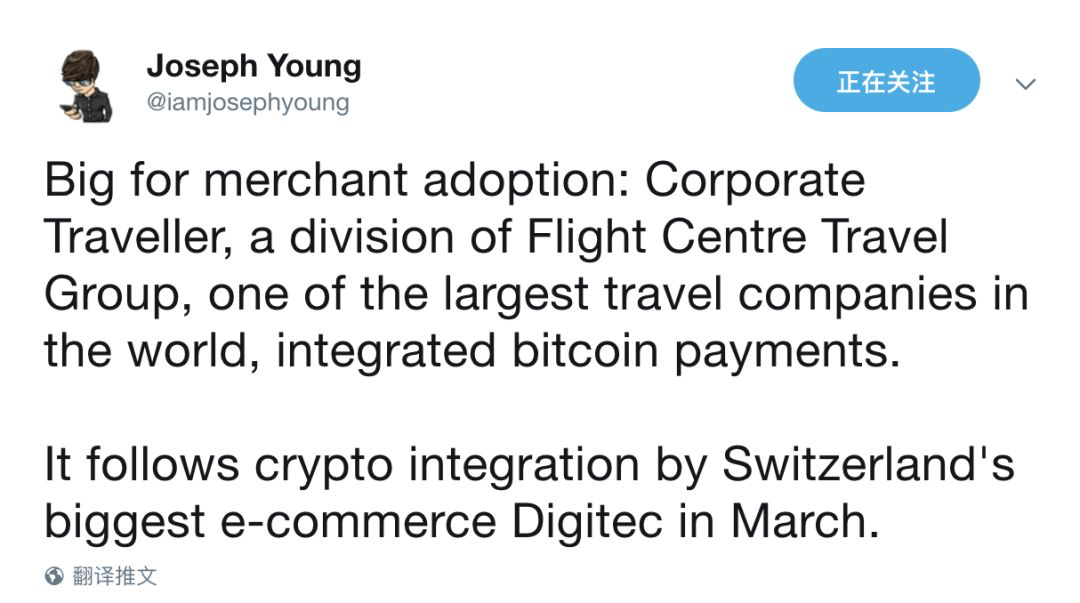 The attempt of the large block route in recent years
Cøbra, co-owner of Bitcoin.org and the Bitcointalk Forum:
What have the big blockers brought to us in recent years?
– Bitcoin cash (BCH) fork
– Wu Jihan and (core proposed) activate the user's soft fork to play the big show
– JeffGarzik dominates Segwit2x
– BCH/BSV split
– BCH developers have discovered a loophole in BTC inflation
– Aberdeen Cong (CSW) / Carvin brought everyone to court
They are all entertainers!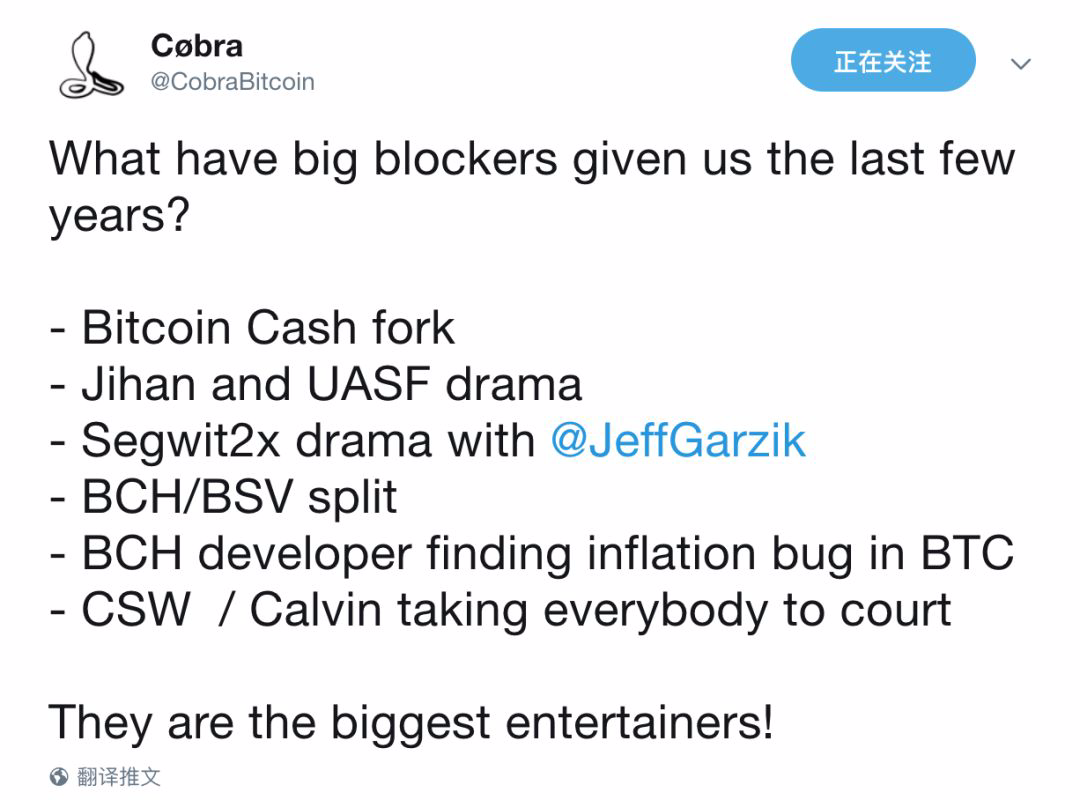 One of the top four Ernst & Young launches blockchain freeware
According to CoinDesk:
Ernst & Young, one of the Big Four accounting firms, is launching free software designed to help companies use the Ethereum blockchain.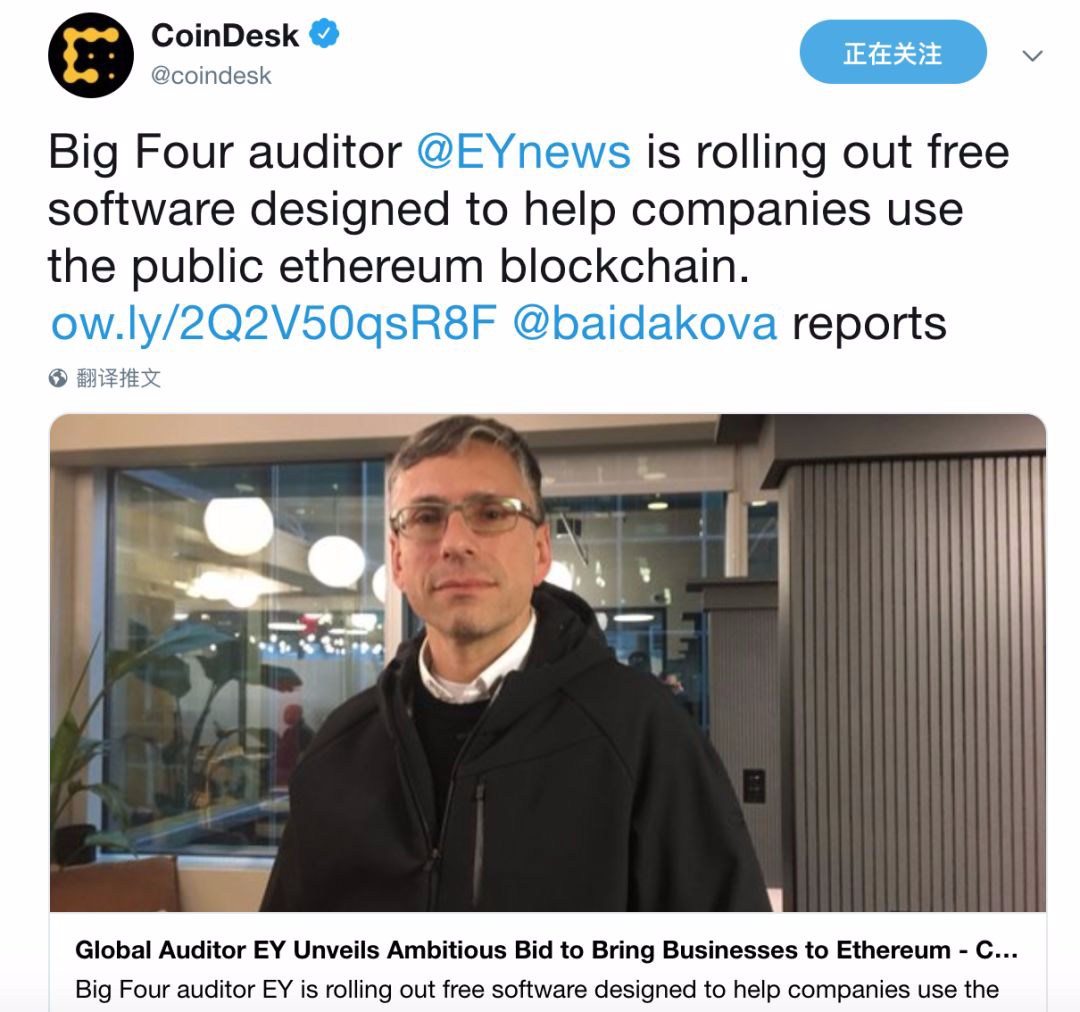 Ernst & Young's blockchain agreement, internally codenamed Nightfall, was developed by the company's more than 200 blockchain development teams last year and will be released in May. The application scenarios of the agreement include supply chain, food tracking, transactions between company branches and public finances.
Nightfall uses the "zero knowledge proof" technology to implement private transactions under public accounts. But unlike most agreements, Ernst & Young's software runs on the Ethereum public chain, not the private chain.

Japan's financial giant SBI's licensed exchange will be off the BCH
Koji Higashi, co-founder of IndieSquare Inc, Japan:
The SBI virtual currency exchange, as one of Japan's licensed exchanges, suddenly decided to take the BCH (ABC) on the grounds that prices fell and security risks (may be 51% attack). Interesting move.
Many people suspect that SBI's move is related to its close relationship with Nchain.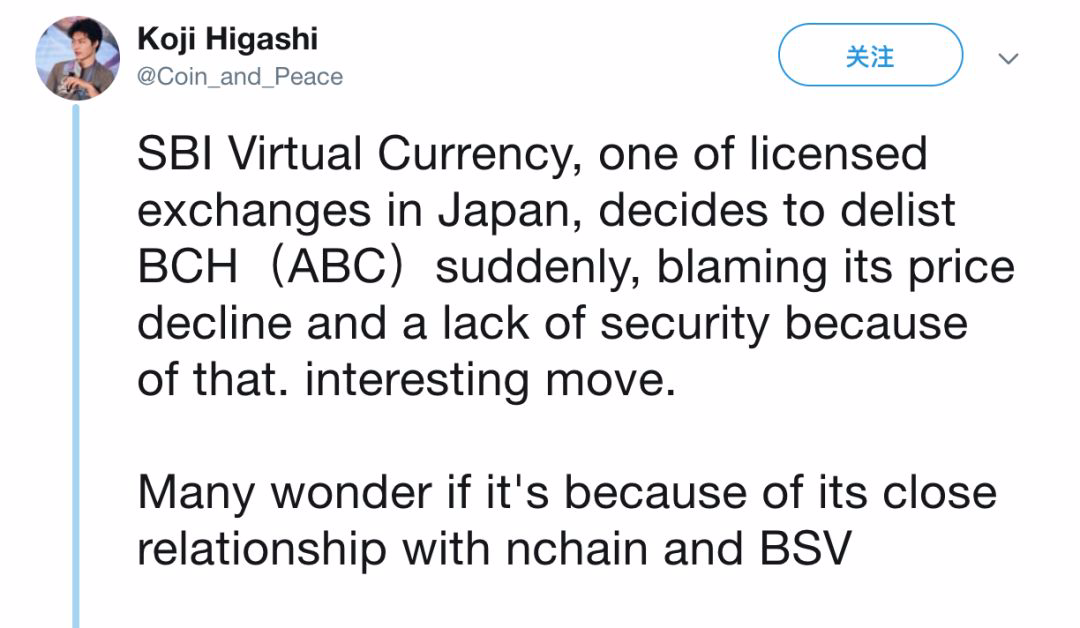 —— End ——
Turn around every day and see the big coffee point of view, bringing you the freshest and most interesting points. Welcome message, forward!
Source: Public No. Wildflower said. On this issue: March only hope