Whether it's promoting shampoo or encrypting Token, celebrities are the best ads. Given all the benefits that financial technology can offer, more and more celebrities are starting to enter the blockchain as investors and brand ambassadors.
Proficient technology is a new and sexy point. If you think that non-technical people don't understand digital science, please watch Margot Robbie in a big short film in a bubble bath and drink champagne to explain to everyone. A fragment of financial terminology.
Will this trend of smart celebrities be proven to be more and more intense? If so, we will soon see American singer Selena Mary Gomez discussing the price index on her Facebook post; former football star David Beckham will become the cryptocurrency on Twitter. Insiders; American actor Kendall Jenna will sell lipsticks called BTC, ETH and XRP on Instagram.
Opinion leaders are commonplace in the IT field, and we call them evangelists. The term "software evangelist" was first used by Mike Becky, who promoted Macintosh computers to win third-party developers and beat IBM.
Former Apple President Steve Jobs, "Father of the Internet" Wendun Josef, Don Box, and Silicon Valley giant Guy Kawasaki are not only convincing and glamorous, but also use specific technical marketing skills .
The word preacher is not necessarily suitable for encryption ambassadors. Some of them are well-known experts for groundbreaking research, others are actors, TV presenters, successful musicians, professional athletes, and angry stars who want to regain popularity through the hype of encryption technology. We have compiled the 12 most interesting new cryptocurrency celebrities.
1. Ashton Kutcher, Hollywood's largest Ripple fan
Hollywood star Ashton Kutcher is probably the most famous cryptocurrency enthusiast. He has been involved in cryptocurrencies for a long time, investing millions of dollars in big investments with BitPay and BitGo. The venture capitalist is crazy about all the "Bit" brands and works with many projects to increase the percentage of people using cryptocurrencies .
Bitcoin…similar to the Internet of the 80s. Ashton kutcher (@aplusk) May 2, 2014
2. Jennifer Lopez – a newcomer to financial technology
Lopez is the first celebrity to receive Bitcoin for performances – 1,500 BTCs, without paying taxes. On August 19, 2019, The Wall Street Journal told the world that Lopez invested in financial technology company Acorns GrowInc. She will not only participate in Acorns' "Keep Change" investment plan with celebrities such as Ashton Kutcher, U2 lead singer Bono, Kevin Durant, but she may further design her own interests. Financial products.
3. Jerome Flynn – vegetarian consultant for Game of Thrones
We call him "Bollon" in the TV series "Game of Thrones". What we don't know is that the actor has joined the advisory board of the Egyptian cryptocurrency project VeganNation. Considering that Flynn is an animal rights activist, and Paul and Stella McCartney are both patrons of the British Vegetarian Association, so Flynn's cryptocurrency The vegan position is highly regarded. By the way, clothes designed by Stella can be purchased in cryptocurrency.
Dedicated to all of your fans of the power game. I am as excited as you! From the point I have seen, to be honest, I believe this season will be the best. I hope you enjoy every minute! Love and thank everyone. – Jerome Flynn (@Jerome Flynn) April 15, 2019
4. Alan DeGeneres – TV presenter talking about bitcoin
Allen did not just make people smirk. The American public opinion leader is the top three TV presenters, each attracting approximately 4.2 million viewers.
In the program on February 15, 2019, the non-technical person compared Bitcoin to "a goat that does not exist on the Internet." She explained how Bitcoin works by comparing Bitcoin to the stock market, but in the end, she joked that "it would rather have a little goat." Ironically, on May 24, 2019, she received a $4 million Ripple coin donation from Ashton Kutcher during an episode of the Allen Show.
5, Mariah Carey, Marilyn Manson, Super Killer Choir and the Weiser Orchestra rapper G. Eazy, Shiya and the Boys Band – Monroe's Family Band
Who says pop singers, rappers and rock stars can't get along? These seven are just a few of the more than 40 well-known artists in the online project "Reef Reef Program", which is a joint venture with the cryptocurrency project Monroe. Through the program, Kelly, Super Killer Choir, Moto Head and other selected singers will offer a 15% promotional discount to increase the awareness and viability of using Monroe in everyday consumer transactions.
Musicians such as Mariah Carey, G. Eazy, and Shiya will receive the cryptocurrency monroe during the holiday season. – Forbes (@Forbes) December 6, 2017
6. Lothar Bathaus, Tommy Haas, Nikita Kuchcherov and Martina Hingis – the TokenStars
With their comprehensive skills, these famous athletes can become the best triathlon lineup in history. However, they got together to be the spokesperson for TokenStars, the first celebrity management platform on the blockchain. Former German football star, cryptocurrent believer Lothar Bathaus said at TokenStars' question and answer session that the project was his " first and only participatory blockchain project" and he "wanted to learn more about Knowledge of the entire industry ."
7. David Stern – Former NBA President and FanChain Consultant
The retired NBA president is now a consultant to FanChain, a cryptocurrency designed to create a decentralized sports and entertainment ecosystem, with NBA legend Billy Owens and NFL players and entrepreneur Vernon David. Sis is also a consultant to the project, which is designed to meet the unique needs of the global sports market.
Stern admits to Forbes: "I still have a hard time understanding why Bitcoin, Ethereum, Ripple or an unlimited number of newly issued coins can have such unbounded value."
However, despite this, he chose an industry that he did not fully understand, rather than being excluded .
8, Ronaldinho – the spokesperson of a Token
Do you know that Brazilian football star Ronaldinho de Assis Moreira has launched a cryptocurrency project?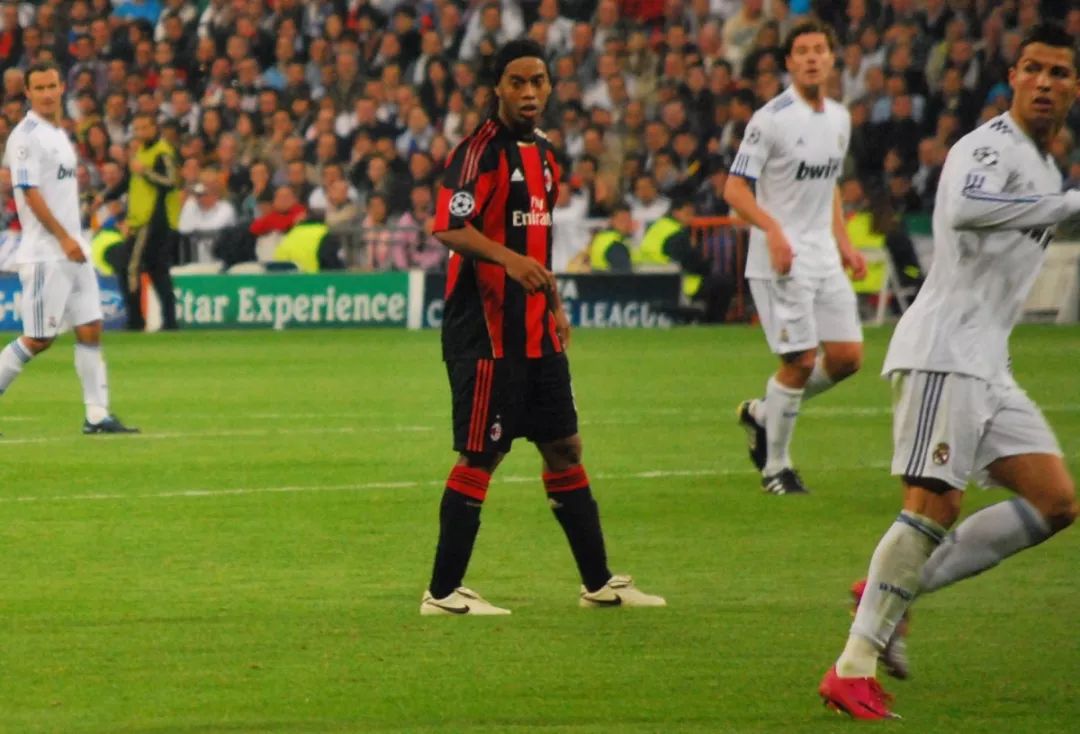 The red dress in the picture is Ronaldinho de Assis Moreira
Ronaldinho Football Token aims to establish a football academy, organize amateur and global league competitions around the world, develop and operate a betting platform and market, and develop a virtual digital stadium that will analyze player skills and edit A blockchain database to build a new team .
9. Dennis Rodman – a Coin high-profile promoter
At the historic summit between US President Donald Trump and North Korean leader Kim Jong-un, Rodman wore a Coin T-shirt and a MAGA hat, and the promotion of cryptocurrencies caused some controversy. Rodman's geopolitical journey was sponsored by a notorious cryptocurrency, Coin. This is not the first time Rodman has promoted a Coin, but this is the first time that Token has been reported nationwide by CNN.
10. Manny Pacquiao – the boxing champion who issued Token
The famous boxer is not a gold digger trying to catch a cryptocurrency. It seems that Manny has created his own universal pass, which fans can use to purchase his merchandise and connect with him via social media.
The project attracted investors like former Manchester United and England striker Michael Owen and Abu Dhabi's ruling family members Sheikh Khalid Bin Zayed Nanayan. However, Pacquiao himself is also a high-profile figure, because he has been a senator in his native Philippines since 2016. He has become the most well-known figure in the world for issuing cryptocurrencies .
11. Steven Seagal and Floyd Mayweather – celebrities tied to the 1CO on the black screen
Not every cryptocurrency initiative is trustworthy. Former boxing champion and current boxing promoter "Floyd cryptocurrency Mayweather (he once proudly called himself) once occupied a 1CO, which turned out to be a scam. He used the Centra debit card to advertise Tweets and photos, but obviously, he has never used this card because the card is simply not available. The former boxer has participated in similar activities many times, and he used to be the 1CO platform of Stox and Hubii Network.
12. Nicholas Maduro – President of Petroleum Token
Venezuelan President Nicolás Maduro is more than just a cryptocurrency believer. According to his order, the Venezuelan bank began accepting the government-issued cryptocurrency oil Token Petro (PTR), which is based on Venezuelan oil. JoséAngel Alvarez, president of the National Cryptographic Association of the country, commented on CCN: " This is a bold and correct decision to move towards a mixed economy in which a country's credit currency competes face-to-face with cryptocurrency. "
The US government has made a strong hostile response to Maduro's cryptocurrency program. President Trump has frozen all government assets in Venezuela, which has led to a record high point-to-point transaction volume in the country's LocalBitcoins.
Do you also know which new celebrities in the cryptocurrency field think about the behavior of celebrities entering the cryptocurrency field? Feel free to share your opinion in the message area.
——End——
Original: Compilation: Wayne
Source: vernacular blockchain
『Declaration : This article was translated from THE DAILY HODL article, the original author Amy Lee , the translator has deleted. The article is an independent view of the original author, does not represent the vernacular blockchain position, and does not constitute any investment advice or advice. You are not allowed to reprint this article by any third party without the authorization of the "Baihua Blockchain" sourced from this article. 』