Text / one
Source / Muggle Pie (ID: muggle_block)
On October 4, 2019, US payment giant PayPal announced its withdrawal from the Libra Association led by Facebook on the grounds that "there is more suspicion about the Libra project or being used for money laundering, and Facebook has not done enough to eliminate these suspicions."
As an online payment service provider established in 1998, PayPal is a leader in the electronic payment market in Europe and the United States, including money transfer, cross-border remittance and personal credit.
But it is such a payment giant, the attitude towards the blockchain and cryptocurrency industry is changing, under the supervision, carefully tried.
"The blockchain is boring"
Unlike the "chain giants" such as Microsoft and IBM introduced before the Muggle, the PayPal official attitude towards the blockchain and cryptocurrency industries is not positive.
Especially in the face of cryptocurrency represented by Bitcoin, the opinions of several PayPal executives are quite negative.
In March 2017, Bill Harris, the former CEO of PayPal, pointed out sharply in an interview with CNBC that Bitcoin is a huge scam of "raising shipments", and its scale has never been seen before. :
"Slow trading hours, challenges and volatility also make Bitcoin useless as a payment mechanism, and it is ridiculous as a means of value storage."
Perhaps inherited from the former CEO's point of view, PayPal's current CEO Dan Schulman also publicly slammed bitcoin several times.
Digital currency is not a currency now. It is not clear where the digital currency will go. The real power of the blockchain is not digital currency.
Digital currency is still only an experiment, and the future development is not clear.
The volatility of Bitcoin makes it practically unsuitable for real money that retailers can accept, and the current volatility is more frequent than before.
Compared to the two CEOs' unrelenting criticism, PayPal's CFO John Rainey has a much slower view. He once said to the Wall Street Journal that "when Bitcoin ends, the development is more mature, the future. It is very likely to become a globally accepted payment system." But a few months later, his point became "the cryptocurrency is too unstable" "the retailer is not interested in cryptocurrency."
For the blockchain technology behind Bitcoin, PayPal has always been lacking.
"Whenever someone asks us why we don't use blockchain to do a certain job, I wonder why we can't just use the database? I think of the blockchain and think of drugs. I'm not an addict, so I think the zone The blockchain is boring," Harper Reed, head of software development at Braintree, a division of PayPal, said in an interview.
In fact, as early as 2014, PayPal announced that it would accept bitcoin payments, but in 2017, it suddenly frozen the accounts associated with cryptocurrencies on PayPal.
According to Muggle's enquiry, it was announced that in 2014, it was announced to cooperate with BitPay and Coinbase to accept bitcoin payments. By the time of submitting a patent application for cryptocurrency in 2016, PayPal did not have any public blockchain. Great progress.
Treating Bitcoin as a scam and thinking that blockchain technology is "very boring" has led PayPal to lag far behind other technology companies in the blockchain and cryptocurrency industries.
Paypal gang
In sharp contrast to PayPal, executives and employees who have gone out of PayPal have made great achievements in the blockchain and cryptocurrency fields.
Peter Thiel, co-founder of PayPal and an early Facebook investor, said very positively that "bitcoin is in parallel with gold," and the founder fund, the Founder Fund, which he manages, bought as early as mid-2017. Bitcoin worth between $15 million and $20 million at the time.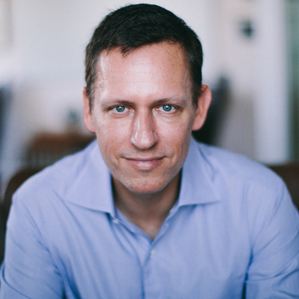 PayPal co-founder Peter Tell
Not only that, but Peter also invested $2.1 million in encryption investment startup Layer1, and his support for digital asset trading-related startup Tagomi Holdings Inc. was also licensed by the US Financial Services Department in March 2019. Bitlicense, licensed to do business in New York, recently invested in a bitcoin mining company centered on renewable energy.
In addition, Paypal's former COO David Sacks joined the Decentralization Agreement 0x Advisory Board in 2018 and also established a $35 million venture capital fund, Craft Venture, to focus on cryptocurrency investments.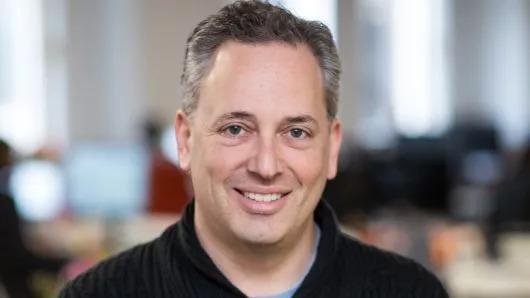 Paypal former COO David Sachs
It is worth mentioning that both Saxophone and Tell are members of the "PayPal Mafia".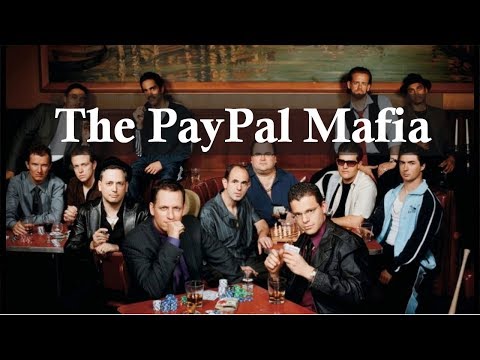 Part of the "PayPal Gang" member
The name has a specific entry on Wikipedia, referring to the former PayPal founder or employee who has made a difference in their respective fields, a total of 25 people.
Some of these people switched to video, created the current Youtube; some went into the dining, made the overseas version of the public comment Yelp; some also drums the car, founded Tesla, and even extended the scope of business to space, founded SpaceX.
The blockchain industry is a new toy for this group of gangsters.
In addition to the saxophone and Tyre mentioned above, according to Muggle's enquiries, 10 of the remaining 23 members of the PayPal gang have more or less been involved in the blockchain and cryptocurrency fields.
In addition, Dan Schatt, former head of financial innovation at PayPal, and Jeroen van Son, former head of financial innovation for Asia Pacific at PayPal, joined the blockchain financial services platform Libra in 2018. Credit.
It is worth mentioning that the former president of PayPal, David Marcus, left PayPal in 2014 and later joined Facebook. He became the head of Libra, the world's most popular blockchain project.
Looking at the companions one by one in the blockchain and cryptocurrency business, PayPal finally couldn't sit still.
Have tried to create a "new currency"
In fact, payment companies' attitudes toward bitcoin and cryptocurrency have always been complicated, because to some extent, this "distributed accounting" technology will rob the centralized payment company of the rice bowl.
Not to mention, the original intention of PayPal was to create a new currency – which is similar to Bitcoin.
"PayPal has tried to create a new type of currency, but we failed, we just created a new payment system." Tyre said in an interview, "I think Bitcoin has succeeded in creating a new currency. ""
This was also confirmed by Luke Nosek, a co-founder of PayPal and a member of the "PayPal Mafia". He said at the World Economic Forum in 2019: "Many people don't know this, But PayPal's original mission was to create a global currency that would not be interfered by corrupt banks and governments that devalued the currency."
But Nosek also stressed that PayPal has never achieved its original goals, and today's PayPal is too centralized and too dependent on large financial institutions such as Visa, MasterCard and SWIFT.
As mentioned above, in 2014, PayPal briefly touched the bitcoin that fulfilled its dreams for itself.
In September 2014, PayPal announced a partnership with BitPay and Coinbase to enable merchants to charge Bitcoin by integrating merchants in the PayPal system with PayPal Payments Hub.
However, on PayPal's official website, the company does not recognize Bitcoin as a currency:
"This collaboration does not mean that PayPal has added Bitcoin as a currency to our digital wallet, nor does it mean that Bitcoin payments will be processed on our secure payment platform."
But in less than a year, PayPal cut off the business associated with cryptocurrencies and is also "actively freezing accounts associated with any cryptocurrency."
Attitude change
It wasn't until 2018 that PayPal's attitude toward blockchain and cryptocurrency changed 180 degrees.
First of all, when executives spoke, they began to show their preference for blockchain technology.
In March 2018, Dan Shulman, the current CEO of PayPal, said in a meeting in Manhattan, New York, that he is very optimistic about blockchain technology, which will become an important part of the financial technology field. In addition, Schulman also announced that a team has been set up to study the potential future applications of blockchain technology.
At the same time, PayPal began to pay attention to blockchain patents.
In March 2018, PayPal filed a patent application with the US Patent and Trademark Office, which was related to accelerating cryptocurrency transactions in order to shorten the time required for payment between consumers and businesses.
The patent application on PayPal is also full of cryptocurrencies: In 2016, PayPal filed a patent application with the US Patent and Trademark Office, which can detect certain types of cryptocurrency malware, which was later patented in 2019. The month passed the approval.
By the end of 2018, PayPal launched a blockchain-based incentive platform that the internal team spent six months building.
According to the Muggle School, the platform can help employees access the company's internal website, earn coins by participating in relevant innovation programs and contributing ideas. These tokens are only valid within Paypal, and employees can trade with each other. It is recorded in the "Public Ledger".
Interestingly, this token inside PayPal can be used to exchange some "different" benefits, such as playing poker with the vice president, running or drinking coffee with the CFO, and practicing martial arts with the CEO.
Paypal's participation in the blockchain industry is getting deeper and deeper.
In April 2019, PayPal participated in the Series A financing of Cambridge Blockchain, a blockchain technology startup that focuses on decentralized identities and services that help financial institutions and other companies comply.
This is also PayPal's "first investment in blockchain technology". At the same time, through its partnership with Cambridge Blockchain, PayPal also indirectly joined a non-profit organization called Decentralized Identity Foundation (DIF), a member of the latter. There are also large companies such as IBM and Microsoft.
This also coincides with the expectation of the blockchain that Shulman mentioned in his interview with CNBC two years ago. He believes that blockchain technology is very helpful in helping individuals establish their own identity and protect their privacy.
But PayPal's biggest bet in the blockchain field is to participate in Facebook's Libra project, which also makes PayPal and Facebook have a "love".
"Glory and hate" with Libra
This "love" has to start from 2014.
That year, David Marcus, then president of PayPal, was a "bitcoin fanatic." Reporter Nathaniel Popper pointed out in the book Digital Gold that Marcus was so fascinated with digital assets that he once considered withdrawing from PayPal to start a cryptocurrency exchange.
At the time, PayPal did not give him too much space to explore Bitcoin, because PayPal lacks the "user base and economic strength" to accept cryptocurrency.
So, following Facebook's CEO Mark Zuckerberg, he left PayPal to join Facebook in 2014 and became the head of Messenger's product, Messenger, with a large user base and economic strength. The best time to get cryptocurrencies to the mainstream.
And this is four years. In May 2018, Facebook announced that Marcus will be responsible for the newly established blockchain task force, now Libra.
Everything is in place, and there are still people missing. At this time, Marcus has recruited a large number of "old clubs" based on his previous contacts and reputation in PayPal, including Christina Smedley, former vice president of global brand and communications at PayPal. Tomer Barel, who has worked in wind control for more than a decade at PayPal, and John Muller, who has 20 years of experience at PayPal.
According to Bloomberg's previous statistics, the Libra project has 50 employees, one-fifth of which comes from PayPal.
A former PayPal spokesperson said "We are interested in any technology, process and application that can help us achieve comprehensive financial services." When Facebook wants to launch the blockchain project Libra and send money into the financial business, PayPal also refuses to take into account the gains and losses of the more "love", and is eager to establish a cooperative relationship with Libra.
Of course, in the case of many PayPal executives working for Libra, it also brought convenience to PayPal to Libra. On August 4, 2019, Dan Shulman confirmed that Libra will be launched in early 2020, and also confirmed that PayPal is part of the Libra project and joined the Libra Association, the Libra operator.
However, PayPal, which has always been conservative and cautious, and has gone five feet and three feet away, has also left its mind. It has not signed a contract with Libra black paper, but has made a "non-binding commitment" with predictability.
This means that PayPal chooses to stand in the middle of the seesaw: Jin can sign a formal cooperation contract with Libra, of course, if the regulator approves the Libra project; and step back, if the regulator fails to approve the Libra project, PayPal Can also retreat.
Two months later, on October 4th, PayPal announced the withdrawal of the Libra Association under the pressure of US regulators, especially a number of senators, and PayPal became the first member to announce the "retreat".
But even after the announcement of the withdrawal, PayPal still did not forget to stay behind, after the official announcement of the withdrawal, the relevant person in charge also said that "still support Libra's mission, and will cooperate with Facebook in the future."
The industry has many speculations about PayPal's "retreat". For example, Golden Finance previously suspected that PayPal might want to send money like Facebook, but Mugget's comprehensive PayPal's previous style of action, recent action analysis, said PayPal exited the group chat. It is because of the persecution of supervision, and PayPal, which is very focused on compliance, will not easily issue coins, so as not to ignite the upper body.
This can be seen from the vision in PayPal's official website, which calls on regulators to quickly introduce "standards and consistency" policies to regulate the industry.

PayPal official website screenshot
Is blockchain + payment necessary?
In fact, PayPal, which wants to achieve "full financial services", has a huge advantage over traditional payment systems.
The first is the advantage in the field of cross-border payments. At present, SWIFT cross-border transfer generally takes 3-5 days. Even if it is transferred online through PayPal payment system online, each amount will cost a lot of fees. The current blockchain technology has been quickly arrived within a few seconds, and there is no handling fee for the transfer and payment of some cryptocurrencies;
Second is the advantage of easy operation when transferring money or paying. In the traditional payment system, there are banks and third-party service providers, and the transaction of funds in the blockchain is carried out on the chain. It does not involve third parties, and it also has the characteristics of decentralization;
Finally, the advantages in the application scenario. Whether it is traditional cash transactions, bank deposit receipts, or online electronic payments, it is either not suitable for large transactions or not suitable for small and micro transactions, but cryptocurrency transactions on the blockchain can cover all transaction types, which is why central banks They have to use blockchain technology to launch their own digital currency.
Despite this, over the years, PayPal has been slow to make a big impact in the blockchain field, which is also a reason.
In the previous Muggle article "Circle Transformation: From Goldman Sachs, Baidu, to Bitcoin Payment to Stabilize Coins", the current electronic payment market is already mature , and PayPal continues to expand its market through M&A.
Considering that the current blockchain technology still needs to be developed and the cryptocurrency field is chaotic, if the existing payment system is transformed, it will face a series of major problems;
On the other hand, compliance is also a problem that must be solved. Even though the development of blockchain technology and cryptocurrency has matured, PayPal has found suitable entry points for the incoming blockchain and cryptocurrency. The regulatory level will also cause difficulties for PayPal due to user privacy, financial risks and even national security. Libra is a good example.
In addition, according to previous reports from the Chain Tower think tank, there is currently an impossible triangle for the blockchain-based payment system, that is, performance, privacy, and system recoverability cannot be met at the same time, and at the same time, there are problems such as insufficient liquidity.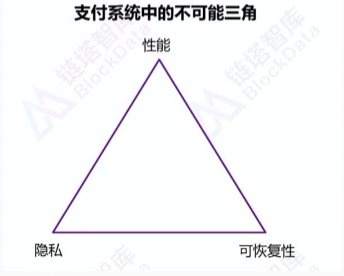 Figure source chain tower think tank
The immature development of the system, the strictness of the regulatory authorities, and the dividends of the original market have all caused PayPal to delay in the blockchain and cryptocurrency fields, but the water is generally in the direction of the blockchain and digital identity.
Today, PayPal's bet on Libra's entry into the blockchain and cryptocurrency sector is temporarily overturned. What will happen to PayPal in the future? The Muggle will also continue to pay attention.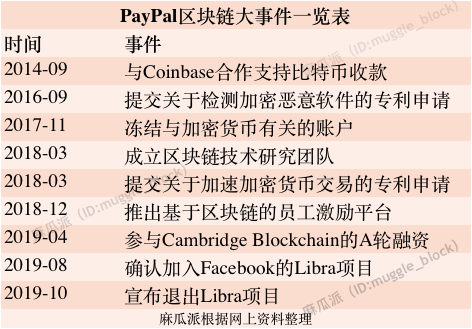 Original article, unauthorized reproduction is prohibited.
Exchange and cooperation, please add WeChat: heleimax.