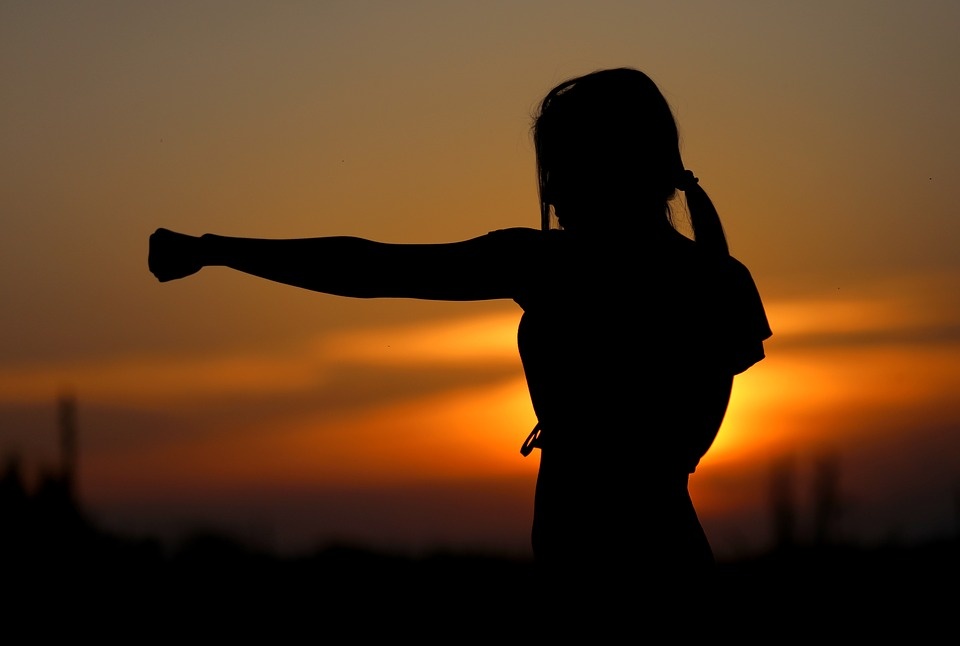 The bitcoin that started the day before yesterday skyrocketed, "boiling" the currency circle, and also "stuck" a lot of people – just in the skyrocketing of the fire coin, the inflow of funds exceeded 10 billion.
The end of the story is faster than I expected, for one reason: there is not enough new money to enter. Looked at today's search and media index, my heart is so cool and cool.
First, take a look at the Bitcoin Search Index. – This is a direct indicator of the newcomers in the currency circle, because our old leeks will not search for bitcoin through Baidu, and newcomers are often due to media reports of bitcoin skyrocketing.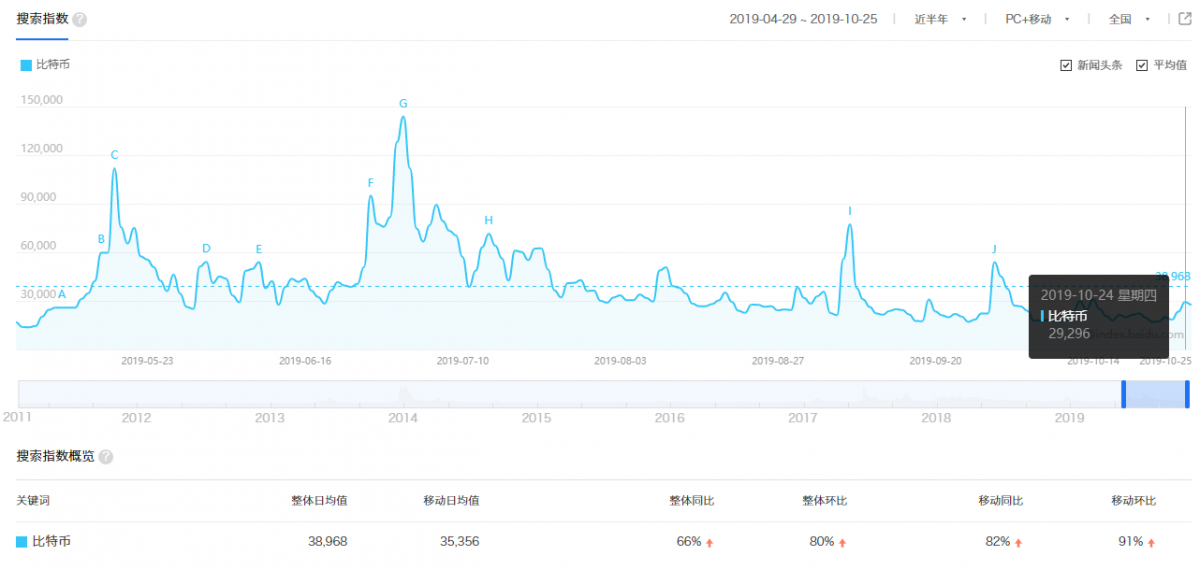 It can be seen that the highest point of keyword search this year is June 27, reaching nearly 150,000 searches, and Bitcoin is approaching $14,000 that day.
The previous high point was May 14th, with a search volume of nearly 120,000. Perhaps the last time a newcomer did not enter the market, he finally entered the market at the second time and successfully took over at the highest position. Finally, he was seen as a "scam victim" by the people around him.
What is embarrassing is that the heavy weight of the day before yesterday only increased the search volume from 18,000 to 38968… Is the crowd too cold or too slow? This is really a dangerous signal.
I have said many times that the current currency environment is the stock of each other. This is like a fantasy novel. Everyone goes to some places to hunt for treasures, and later becomes a Jedi to survive, step by step crisis, all survivors (old leeks), every rise may be a routine.
When I started to rise sharply the day before yesterday, the probability of predicting a million is 80%. Yesterday, the probability of breaking 14,000 or even 16000 is 60%.
I guess the beginning is not the end of the guess, the forecast is too optimistic.
Fortunately, as an instinct of the old leek, I have an experience that "when it is up , I will not buy it" – there will always be another chance.
Of course, this is based on a certain position. If you do not have a position, I feel that it is okay when I enter.
Look at the media index again, which is in response to media reports. To a certain extent, it is a weather vane of social attention and even high-level trends.
Yesterday, my article was manually reviewed on the WeChat public account, headlines and other places. It is not allowed to send. The situation is not just what we imagined, "big call us to buy coins" , which may be the opposite.
Even this sentence may become a bad phenomenon being sent to the top, triggering regulation – that would be a black swan for everyone to have a cold winter.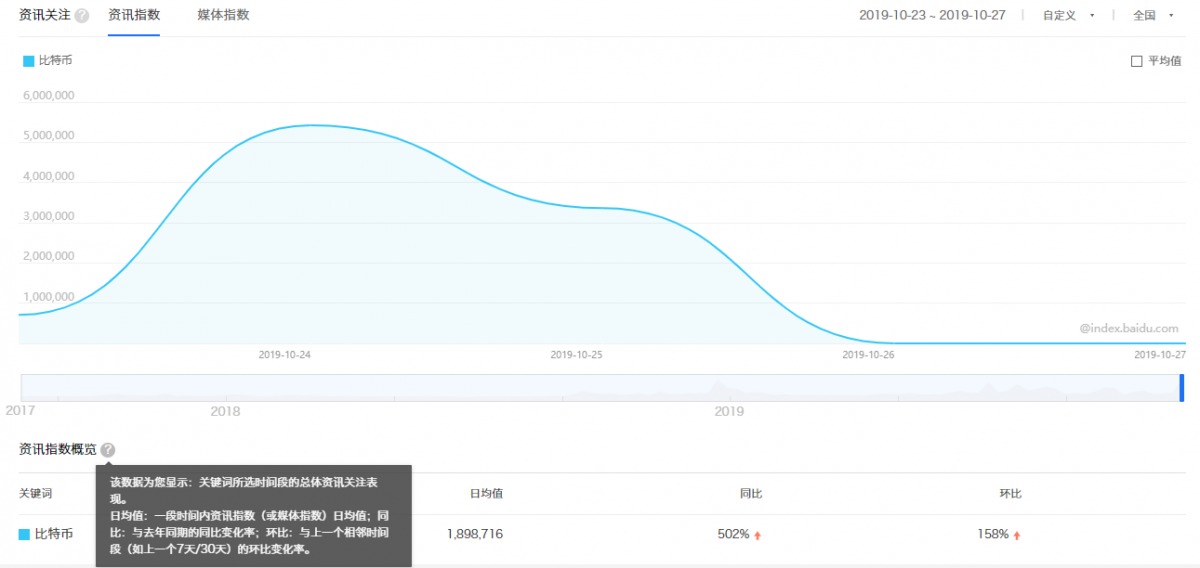 Can you see a sharp drop in the media index, what does this mean? It is true that there may be a situation. As far as I know, Jiang Zall's latest microblog interpretation can not be accessed.
As I said before, to tell the story well and to talk about it, to form a virtuous circle requires the further promotion of the big V and the media, and now this power has been curbed or at least disappeared.
The next trend is not optimistic from the current point of view.
But no matter what the trend, our life does not depend on the existence of speculative coins, nor can we rely on the existence of speculative coins. That is only an opportunity for us to change our destiny. Before that, we must first firmly grasp our own destiny.
The so-called grasp of one's own destiny is not to pin the hope of life on the skyrocketing price of the currency, but to put all the energy to do its best to improve the ability to make money outside the field. This is what we are currently doing and can do. The only correct decision.
Do you want to make a fortune? Thirsty is not eager to succeed? How strong is the desire? How much are you willing to pay for them?
Only efforts can be successful; as long as you work hard, every step will count.
For a long time in the past, because of the sharp increase in personal income, and the speculative currency to catch up with the bull market, the money is too fast, and the money is like running water. I am not interested in any project with hundreds or even thousands of income.
I remember a friend who asked me to do a project together. It was about 6,000 yuan in income. In fact, it was an article that was not difficult. It was almost impossible to deal with it at most one day. I refused because I felt that I didn't want it because The 6000 block extra disrupts my plan to enjoy life.
As for the time, I used this "saving" time to go shopping, watching movies, taking girls, playing games, I really forgot.
Later, because of buying a house, because of the addition of various investments, the amount of money in the hands is even less, especially in the currency of the text, even the 100 points of energy that the micro-texts like every day are not willing to let go, then a few cents?
Yes, my mindset has changed.
I can calculate how much my time can be worth, and calculate if I can make other money if I don't make this money? If not, then I will earn the money in front of me.
In fact, most ordinary people, including me, are "not seeing rabbits and not hawks" in making money. It is difficult for them to do too much passion for things that have no short-term rewards.
I once asked one of my little brothers to help me promote the currency and MYKEY in the university. Sign up for an account and log in every day to receive an extra $10 cash bonus (also telling you to get the KEY every day by clicking and logging in).
He did it very seriously, but his feedback made me laugh: one-fourth of the bedroom doors didn't enter successfully, and three-quarters said they were not interested in such money.
I have recently done a JD purchase, including my family, and there is a feedback that is hard to do. Especially when I found out that I earned 50 yuan in 2 days, I thought it didn't mean anything?
My cognition is just the opposite. I just got 50 yuan from the start, a great start. In addition, the start is difficult, Ma Yun just started doing Taobao is not easier than me.
And is there really a career in the world that is easy and fast? Maybe, but I can't find it for a while, then I will earn it first.
In the process, a group of good friends added friends, I was shocked to find that he has been doing other promotion before, and there are more than a dozen large groups, all kinds of rebates, in-house purchases, even before The fun steps have been involved. He said that the next step, all pull to do this, I asked him about his income , monthly income of 100,000.
The cause is really done by people. Don't misunderstand. I am not advertising to ask you to do this with me – most people are different.
However, many people do not understand the new things first, but the subjective direct judgment is not good or too difficult, which is not right. I am very open-minded now, I am willing to understand everything, and I am willing to try anything.
I really like a word: try it, you can win if you fight.
Once again, I am not advertising around the corner, asking you to do this project with me, but really just sharing some of my thoughts in good faith.
If you have spare time, be sure to do everything you can to make money, and be sure to stare at things that have long-term returns.
Don't do short-term positives and long-term bad things , like this (laugh):