Source | Bitcoinmagazine
Compilation | Fire Sauce
Produced | Blockchain Base Camp (blockchain_camp)
Have you ever thought that if one day, you don't have a penny, only Bitcoin can be used, what kind of scene would it be?
How do you exchange bitcoin for daily necessities? How to pay for dinner with bitcoin? Can you live a normal life?
Recently, Bitcoin magazine sponsored journalist Colin Harper made a special relaxation trip in Europe. He only used Bitcoin to live. Let us follow his footsteps and see what fun things he has encountered.
a trip using only bitcoin
I landed in Brussels with my shoulder bag full of everyday sundries, carrying 30 gallons of clothes and necessities for hiking, stuffed with air meals on the plane, and trying to fight against the lingering Difficult.
The first phase of my European "Life with Bitcoin" series started like this: At 8:43 in the morning, I just got off the flight and stood at the train station underground in Brussels Airport. I thought that the cocktail I had when I took off from Atlanta would make me sleep well in an eight-hour flight, but it wasn't the case. I was very awake throughout the trip.
Waiting for the train to go north to Amsterdam, and waiting for the "time difference" the old man to catch up with me. In the next 16 hours of the day, I have to get up, walk about 20 kilometers, buy a few liters of beer and take the midnight train before I can sleep well. By the way, all expenses will be paid in bitcoin during this trip.
In addition to being almost exhausted, the first day I lived with bitcoin was super fun.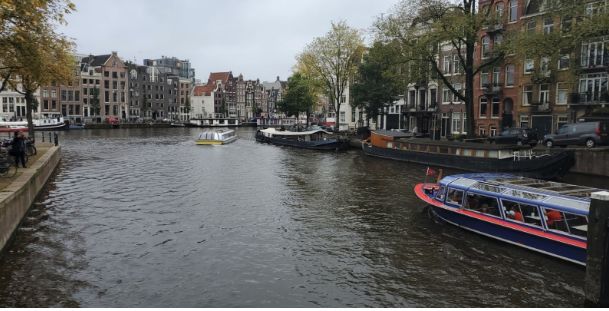 a canal near the Magere Brug cafe in Amsterdam
The train ride from Brussels to Amsterdam is about two and a half hours. I didn't sleep. After all, you shouldn't be fighting at the beginning of the journey anyway, and I'm really excited about the next adventure.
I have a very clear purpose in Europe, that is, only rely on Bitcoin to survive . I did this in San Francisco in January 2019, but the results were both surprising and disappointing. Stores that have accepted bitcoin (or promoted bitcoin online) do not currently accept bitcoin payments, with a few exceptions.
I was able to survive that week, thanks in large part to Bitrefill and other services that use Bitcoin to exchange gift cards. This time, I hope to avoid using this method as much as possible, because the cities in my trip (Amsterdam, Arnhem, Berlin and Prague) should be Europe's premier bitcoin hotspots.
My first stop is the Netherlands, where I will start my first day of living in Bitcoin in Amsterdam. Then I will go to Arnhem, a small city in the province of Gelderland. Arnhem should be the city of Bitcoin and even become the city of Bitcoin in the whole world. From the information I heard online and from Bitcoin magazine reporter Aaron van Wirdum and others, the truth is true.
But before I go there, I am going through Amsterdam to a show, which is organized by Aaron for their Dutch podcast. According to my own preliminary research and the fact that BitKassa founder Patrick van der Meijde told me that "there are many places in Arnhem that accept bitcoin" , I should still be able to visit many places.
Bitcoin Tour First Stop: Amsterdam
After getting off at Amsterdam Central Station, I went directly to a bicycle rental point where it was said to accept bitcoin payments. In San Francisco, traffic problems can be easily solved by purchasing an Uber credit line at Bitrefill. But this time I don't want to use Uber again, because I was too dependent on it when I was in San Francisco. In addition, I would like to use Bitcoin to trade directly with merchants, and riding a bicycle will give me a sense of realism and can live like a Dutchman.
Amsterdam is big, if I want to travel with 40 pounds and travel comfortably, then bicycles are a must. So when I saw Starbikes Rental's ad on Google saying that I accepted Bitcoin, I was really ecstatic.
So far, all the preparations I have done show that traffic will be the most difficult problem to solve in this trip. My colleague helped me buy a train ticket from Brussels to Amsterdam. I paid the ticket in bitcoin. If I can get a bike (even a cheap used car, as long as I can ride it from one city to another), then I can at least have my own transportation inside the city.
Rent a car with Bitcoin? Brother, today is not enough.
The experience in San Francisco tells me to lower my expectations, and never believe where Google can accept bitcoin. Sure enough, after arriving at Starbikes, I found my hopes of using Amsterdam's cycling infrastructure to be shattered.
When I walked into the store, a red-haired middle-aged woman with a thin body greeted me: "Hello!"
"Hello! Is there still a bitcoin payment here?"
"Bitcoin? Oh, I don't accept it." "Do you remember which payment processor you are using?" I asked. I recall that from 2013 to 2014, most of the places where Bitcoin was accepted in San Francisco were all PoS software that has now expired. This question asked her.
She said: "Well… I am not sure, it seems to be orange." But I suspect she is referring to the orange bitcoin logo itself. After thanking her, I left the store.
There is no place to use Bitcoin, and worse, I have to walk through Amsterdam.
I asked a few other car dealers. I accidentally encountered one of the staff members who had a wallet. I wanted to convince him to allow me to pay the fare in Bitcoin (a Hail Mary). Although he knows Bitcoin very well and is interested in this experiment, he still doesn't want to make this deal.
I have no choice but to walk to the Magere Brug cafe, two kilometers away (named after the landmark building overlooking it: a suspension bridge, literally "narrow bridge" because its original bridge in 1691 is very narrow.)
When I entered, a young woman dressed in black and painted with a cat's eyeliner greeted me outside, and she was talking to someone who looked like a boss here. Her skin color contrasts sharply with her midnight black turtleneck sweater, which is cute and clumsy.
First success: buy lunch with bitcoin
First of all, I asked her if she could actually pay with bitcoin, she said yes.
I was very excited after hearing the answer. Under her recommendation, I ordered a sandwich. Two tall double-layered breads, cheese, turkey, ham, cucumber, lettuce, and sauces similar to Dutch sauce, are stacked on a plate with corn chips.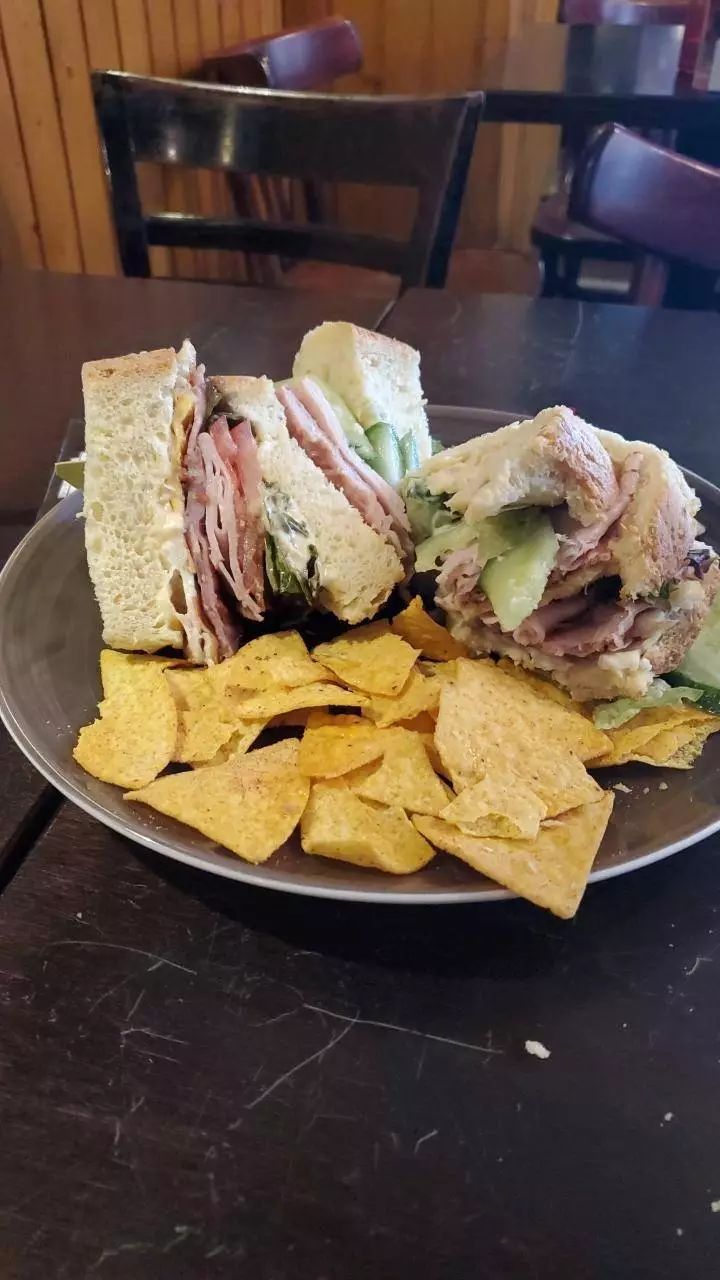 The first and only sandwich I bought was provided by the Magere Brug Cafe.
In my opinion, this impressive sandwich has a significant improvement over my first experience with Bitcoin: when I was in San Francisco, it took me four days to find a place to spend. The storefront of the coin. In Europe, I completed it within two hours of arriving at my first destination.
I gorged on the sandwich and went to the bar to pay. PoS is provided by BitKassa, the payment processor used by all places that accept bitcoin (obviously, Patrick's influence is expanding). You can choose to pay via Lightning Network or make a payment on the chain. I chose to pay on the chain because I want to leave my LN sats to the lightning conference in Berlin.
Even if you trade on the chain, the payment is quite fast. It took about 15 seconds from the time I scanned the QR code with the Samourai wallet and waited for BitKassa to confirm. (Because the payment goes directly to Patrick's node, it will accept the payment on the PoS once it reaches the memory pool.)
"This is the future, so I have to find a time to learn."
I asked the girl at the bar who was wearing a cat's eyeliner whether she felt that it was a bit stupid and her overall impression of this payment method. I hinted that she may not be very acceptable, but she sees this whole process as an opportunity to interact with emerging (and important) technologies.
" This is the future, so I have to find a time to learn ."
She responded with a slightly awkward and friendly attitude.
She told me that she often deals with Bitcoin transactions because the team from Amsterdam Bitcoin Bitonic often comes here. This gives me the feeling that Dutch (and perhaps European) bitcoin manufacturers have a different belief in this orange coin. At least, here, the concept of circular economy has received better attention, and this impression has been confirmed throughout my journey.
I thanked the waiter and left the coffee shop. What makes me feel a bit unfortunate is that my friend's party is held six kilometers away, on the other side of the river, north of Amsterdam. At this point, due to the time difference, I began to sleepy. The limbs were like lead, and the head was groggy (although I didn't realize it at the time), but it took me 10 hours to fall asleep.
I have no choice but to drag my luggage for 30 minutes to take a free ferry and cross the strait to the north side of the city. Unfortunately, I took the wrong ferry again and extended the trip for about 40 minutes. At the end of the day, I limped forward – passersby is estimated to treat me as a tramp.
But that's okay, because finally I arrived at Blast Galaxy, the party's beer arcade. It's just that my phone is running out of power.
The party didn't start until 6 pm, I arrived early for about 2 hours, but there was a bald man who made me feel good at the party to relax. He runs the store with some of his friends, who can repair and replace arcade games and keep games that Blast Galaxy customers like.
When I entered, a Sonic the Hedgehog statue that was bigger than the real person greeted me. Various video game accessories and icons are scattered on the walls and floors. The hallway was empty and turned into a completely open warehouse area with bars on the left, rows of picnic tables in the middle, sofas and tables on the right, and a pile of precious arcade games occupying half of the available space. From Pac Man to Galaga to Shooting Games like Time Crisis 3, there are plenty of arcade games filled with five medium arcades.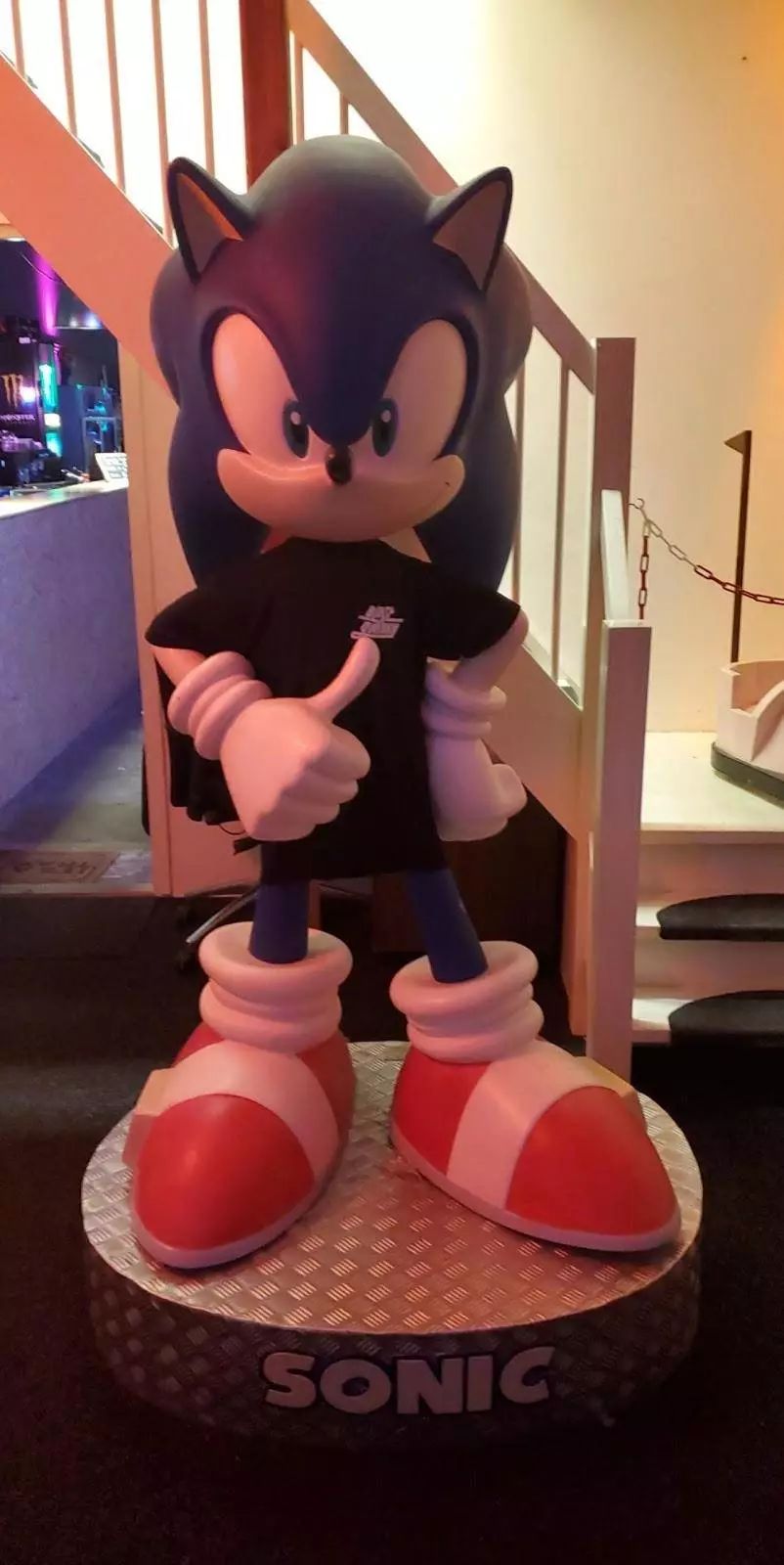 Bitcoiners eager to use Lightning are welcomed by this video game Hedgehog known for lightning speed
I sat on the couch and charged my phone. The long journey made me exhausted. A dull sway through my body, my movements are as sticky as a pudding.
Participate in Party
"Who is this guy?"
Aaron yelled at me from the other end of the room, otherwise I almost fell asleep. He just recorded the De Bitcoin Show on the upstairs.
We shook hands and was very happy to see him. Although we each worked on the other side of the globe and only met on two other occasions, the relationship between us is still very harmonious. I found this to be very common in the international distribution community of Bitcoin.
He took me upstairs to Boris's De Bitcoin Show studio. Once upon a time, Aaron passed Lightning torch to Boris, an experienced video game journalist in the Netherlands who also worked on Bitcoin (and also hosted his own video game show on Dutch TV).
I told them that during the hours in the Netherlands, my experiment was more successful than in the first few days in San Francisco. When I asked why the Dutch Bitcoin base was so secure (I didn't even see how secure it was), they attributed it to a culture. They say that this is a culture of technology orientation, unlike a serious technocratic tendency in Silicon Valley, but a perpetual, nationwide password-punk culture.
The party was technology-oriented and achieved a complete success. More than 50 Bitcoiners from all over the Netherlands (I heard that even some from Belgium) gathered at Blast Galaxy all night. There is a 5 Euro package (only bitcoin is accepted), as well as a bar that accepts legal currency and Bitcoin, all of which are processed through BitKassa. Aaron asked for the first two rounds, I asked for the third round and used the privilege of paying for the lightning network.
I spent the night all night, chatting, chatting with anonymous users on Pac Man (usually they won). I met a person who is a member of General Bytes – he put his own private key in his hand , it is no exaggeration to say that this is the most punk password protection behavior I have ever seen, he simply put The concept of "Not your keys, not your coins!" has been upgraded to the subcutaneous level.
At the height of the day, the entire room became a steaming pool filled with bitcoin and masculinity (the vast majority of the presence was male), hot and humid flesh and mental stimulation. Only the large industrial fan of the front door is fighting with cologne and high temperature.
I don't know why, I have recovered from the numbness of nearly 40 hours, although I know that this will not last long. At about 10 pm, I got Patrick from BitKassa, and he kindly promised to buy me a train ticket to Arnhem. After two and a half hours of walking, train and taxi trips (the money was paid by Patrick, I will return it to him in the form of satoshis), I finally arrived at the homestay in Morumbeck, and Patrick said good night. .
After a brief visit to the house and reading the check-in instructions, I went back to the room and stumbled on the bed, interpreting the word "exhaustion" in the purest body language and immediately slept.
This is the day of "live in Europe with bitcoin." Living in Bitcoin in Amsterdam does not seem to be as smooth as expected, but at least there is not much problem, except that the basic traffic is really inconvenient.
Will the journey of Anaheim continue this smooth and good luck? Still unknown. What would happen if you let Bitcoin live in Europe for a day? Welcome to express your thoughts in the comments section, discuss with us~