Author: Lei Jianping
Source: Lei Di Net
Jianan canaan renewed its prospectus today, with an issuance range of $9 to $11 and the issuance of 10,000,000 ADSs. The maximum amount of funds raised is expected to be $110 million.
Jianan canaan is listed on the NASDAQ in the US and is expected to be listed next week. In the first nine months of this year, the company's total revenue reached 959.4 million yuan.
Prior to the IPO, Jiaxuan Li held 16.2%, Zhang Nanyi held 16%, Jianping Kong held 12.1% and Qifeng Sun held 5.8%.
After the IPO, Jiaxuan Li holds 15.2% and has 4.9% voting rights; Zhang Nanyi holds 15% and has 72.6% voting rights; Jianping Kong holds 11.3% and has 3.6% voting rights; Qifeng Sun holds 5.5%, 1.8% of voting rights.
As the world's second largest mining machine manufacturer, once listed, Jianan will become the "global blockchain first share" in the true sense.
The following is the Jianan Roadshow PPT (Leidi Net fine processing):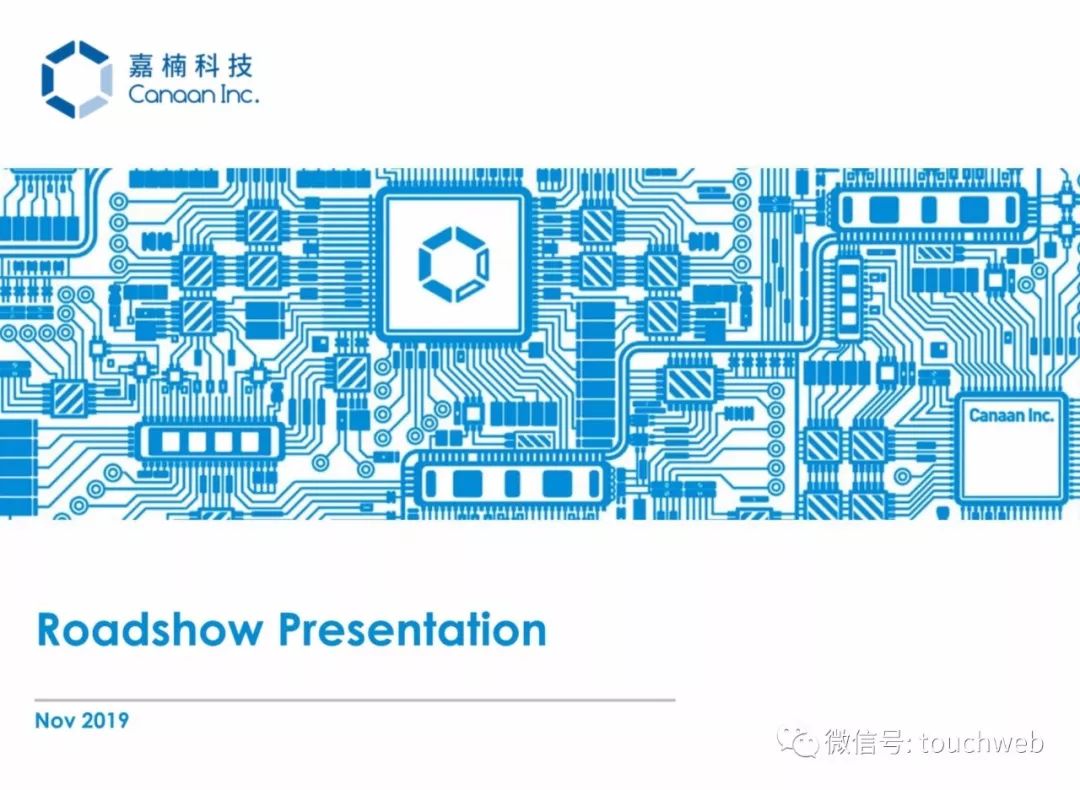 Road show cover

Jianan's issuance range is 9 to 11 US dollars, the highest fundraising is 110 million US dollars, and the stock code is CAN.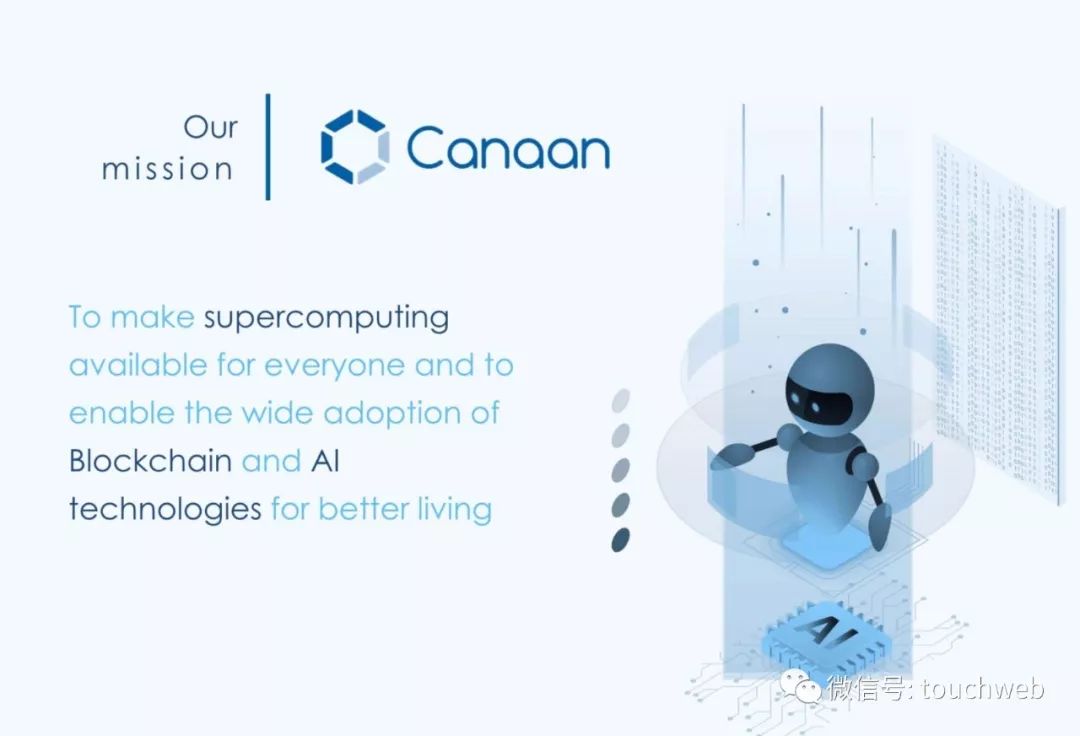 Jia Nan said that the company's mission is to enable everyone to enjoy the benefits of supercomputing, and to make blockchain and AI technology widely adopted to improve people's lives.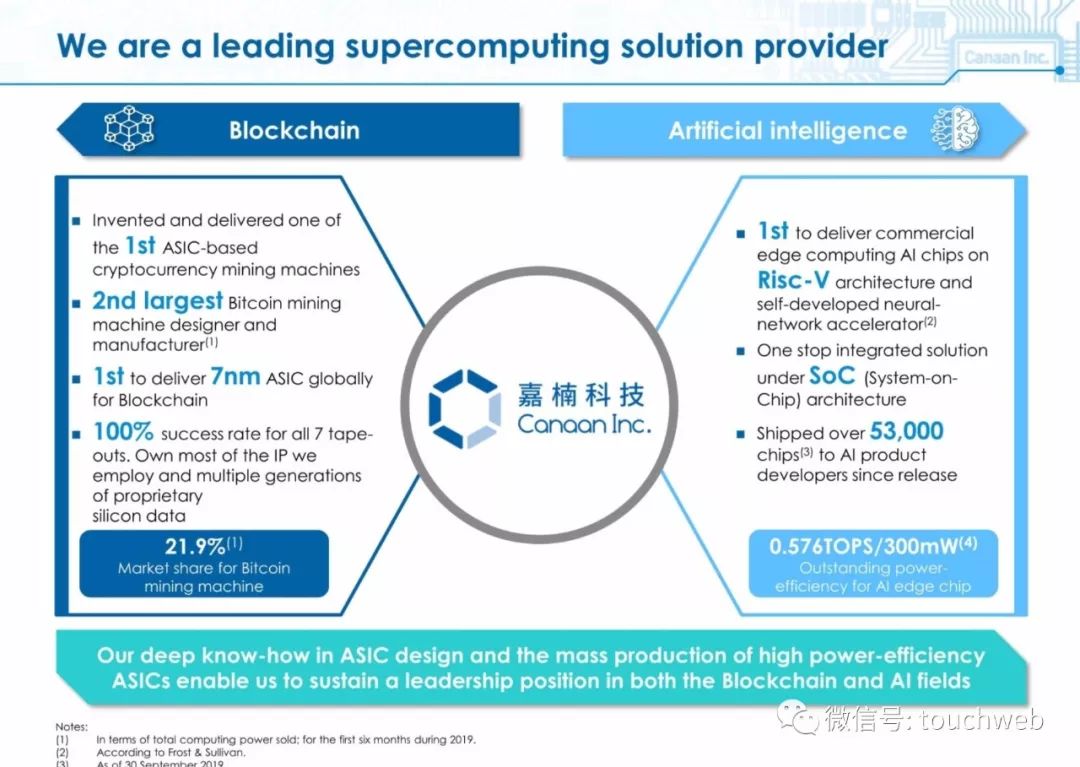 As a computing power sold in the six months ended June 30, 2019, Jia Nan is the second largest designer and manufacturer of global Bitcoin mining machines.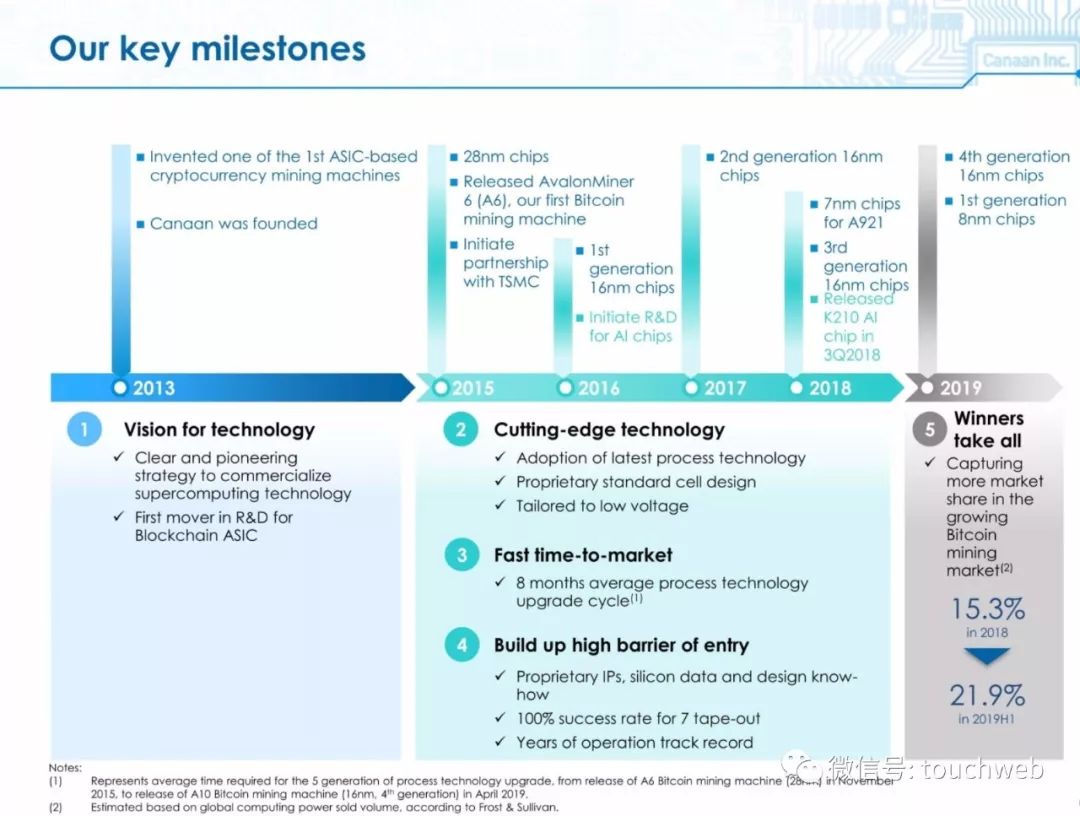 Jianan's development history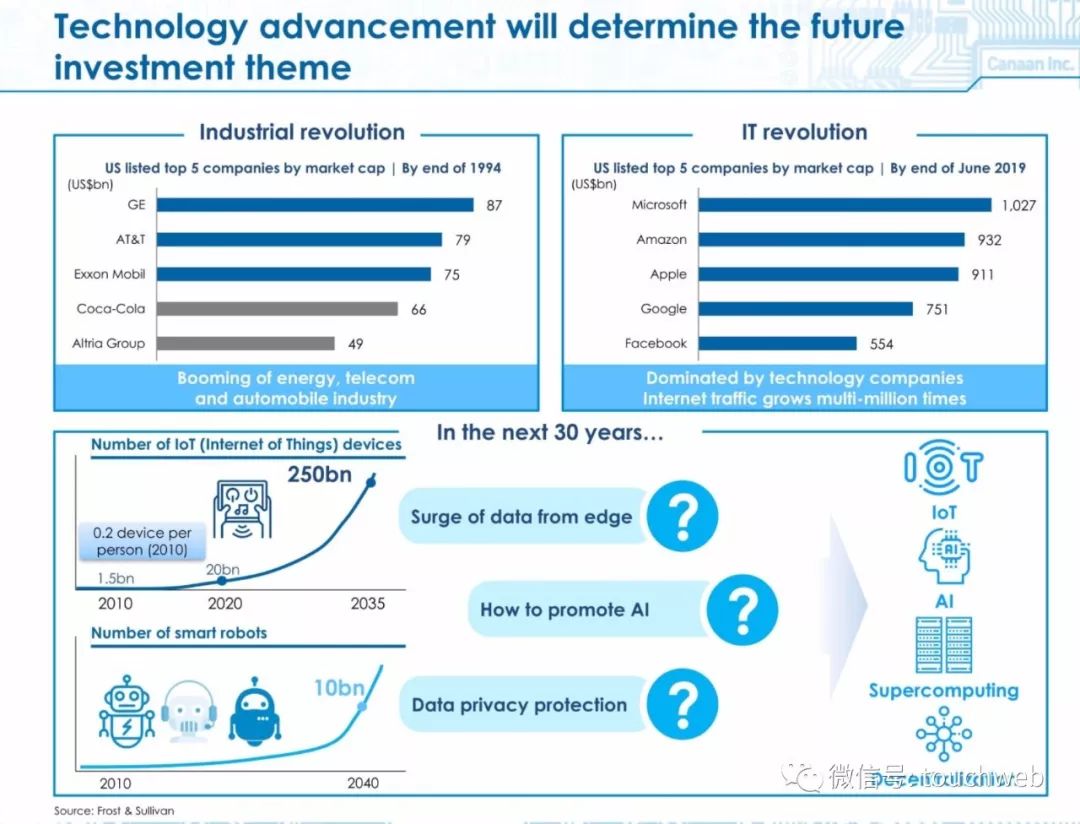 Technical importance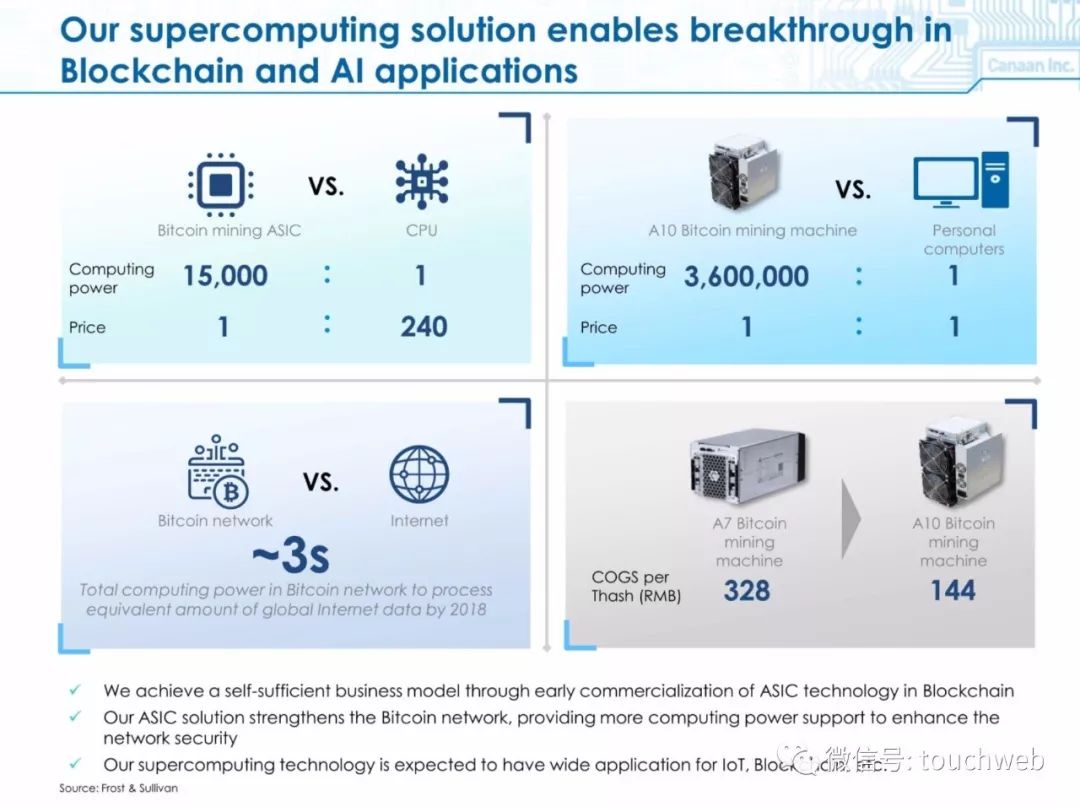 Jia Nan's breakthrough in blockchain and AI applications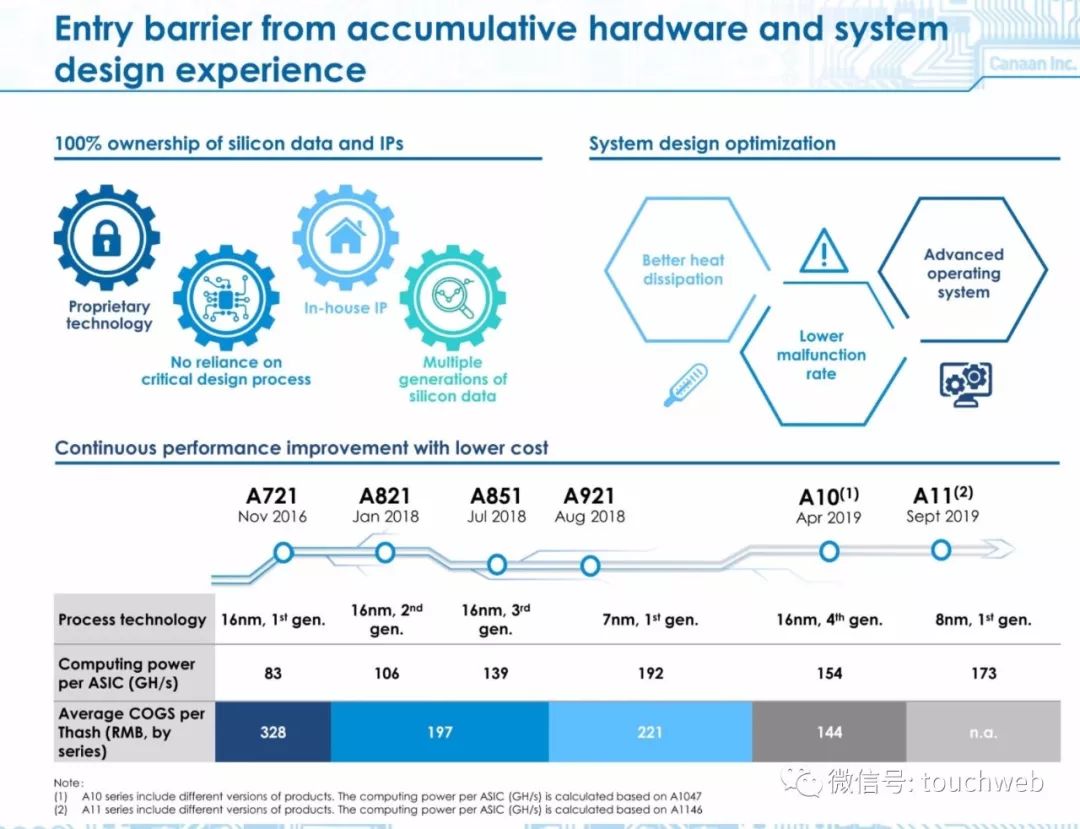 Experience in hardware and system design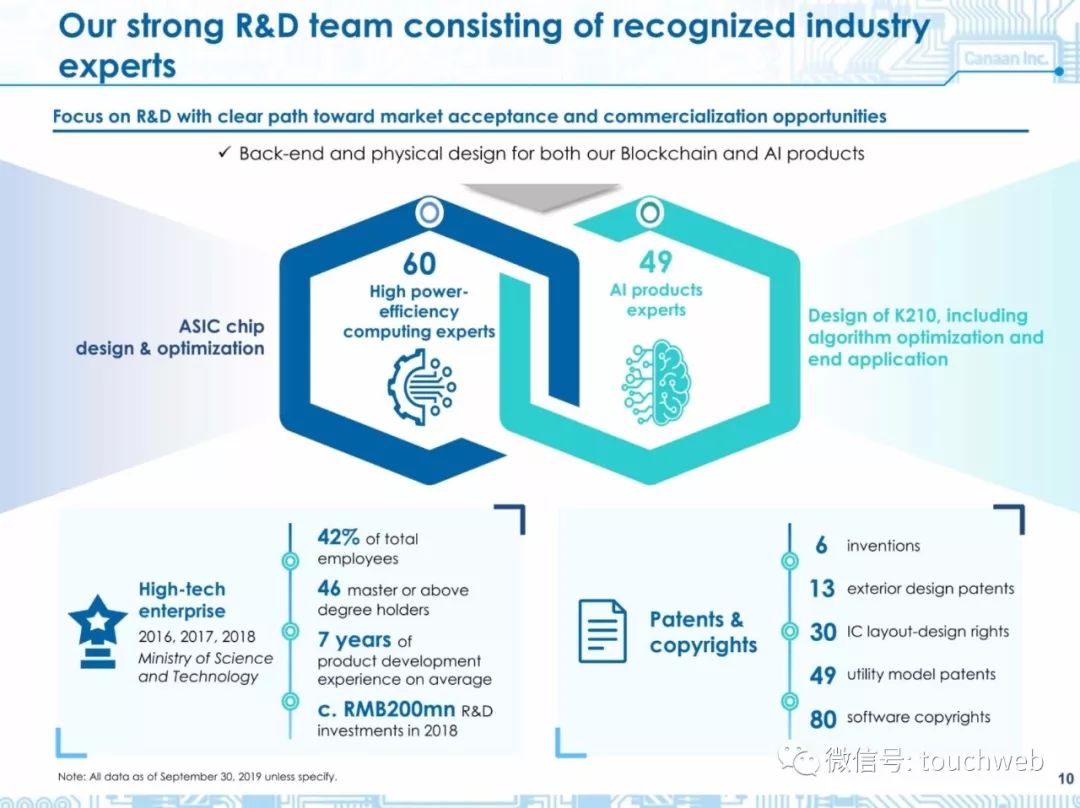 Jia Nan has a strong product and technical team
The development of the bitcoin market
Jianan's competitive advantage in the bitcoin market
Jia Nan's business introduction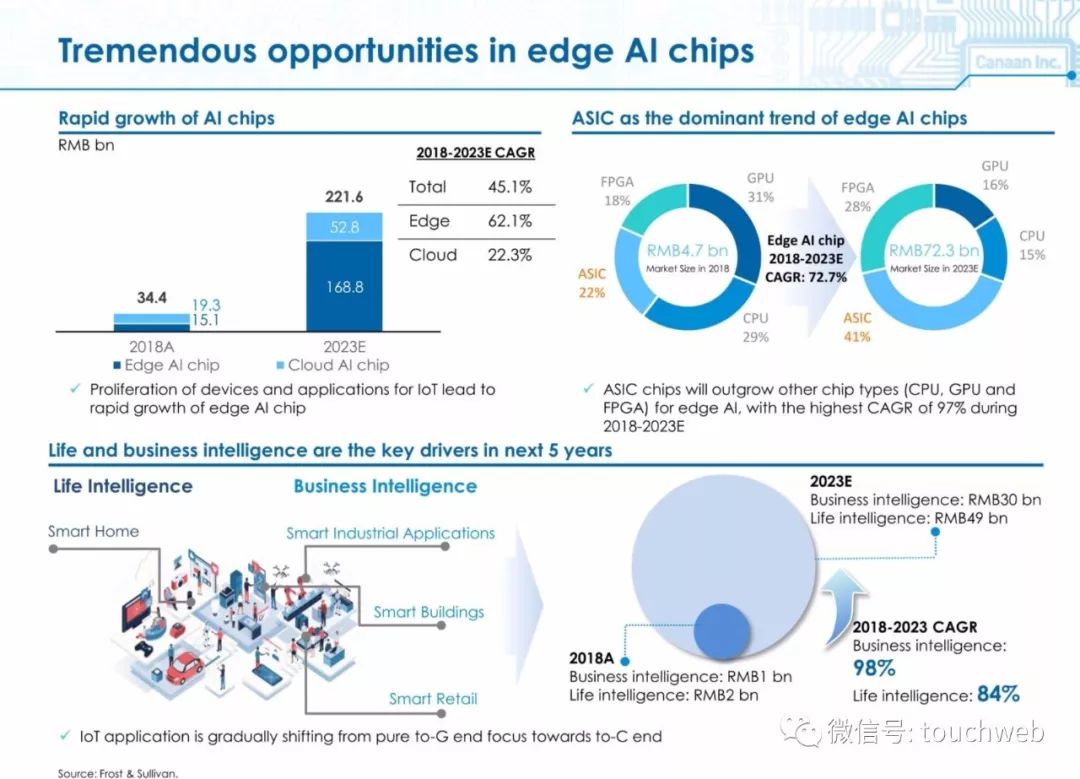 Great opportunity in the field of edge AI chips
Jia Nan's layout in the field of edge AI chips
Jianan's AI chip directly processes data on the end side, and the energy consumption is very low, so there is no need for cloud processing.
Developing AI ecology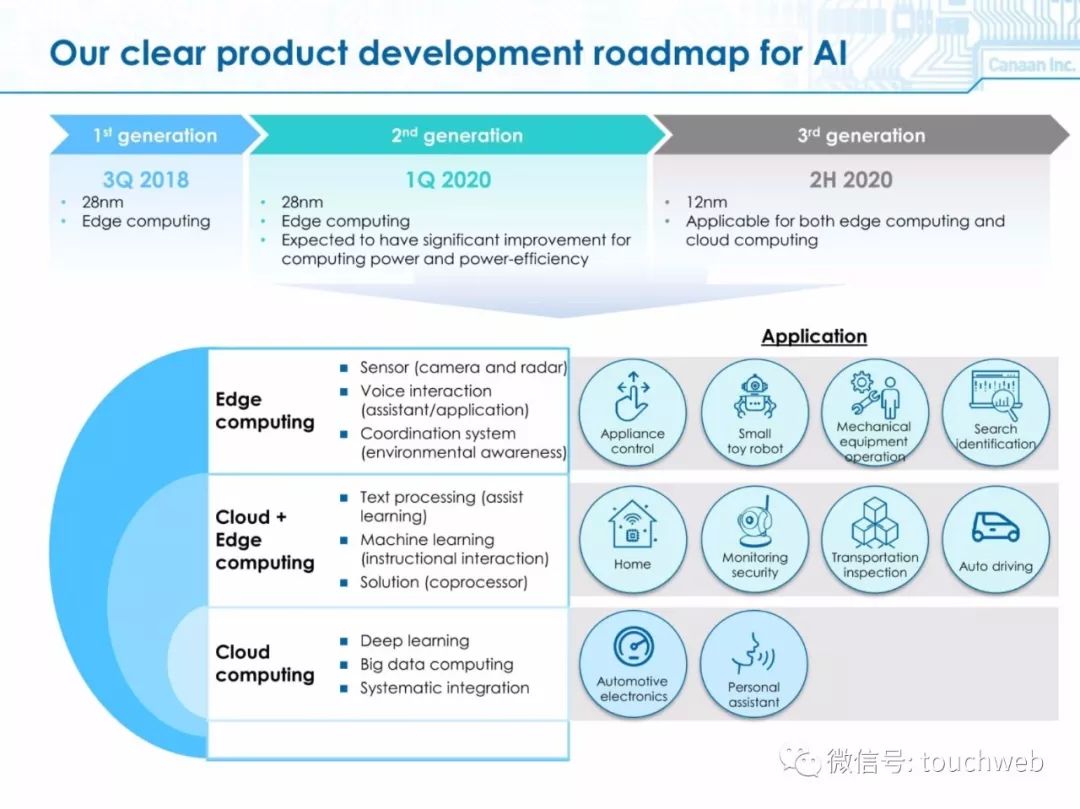 Jia Nan disclosed his route plan in the field of artificial intelligence chips in the prospectus.
According to the prospectus, Jianan is developing a second-generation 28nm AI chip. Compared with the previous generation of products, the new chip is developed for 5G scenes, and greatly enhances computing power and energy efficiency, and will be used for exploring new scenes such as smart retail and smart driving. Mass production of the second generation chips is expected to begin in the first quarter of 2020.
Jianan plans to push the third generation 12nm AI chip in the second half of 2020, which will be suitable for edge and cloud computing.
Jia Nan produced more than 130 million ASICs in 2017, 2018 and six months ended June 30, 2019; Jia Nan is a fabless IC design company, and its own IC design includes TSMC. Manufacturing, packaging and testing are performed by industry suppliers including STATS, ChipPac, ASE and SPIL.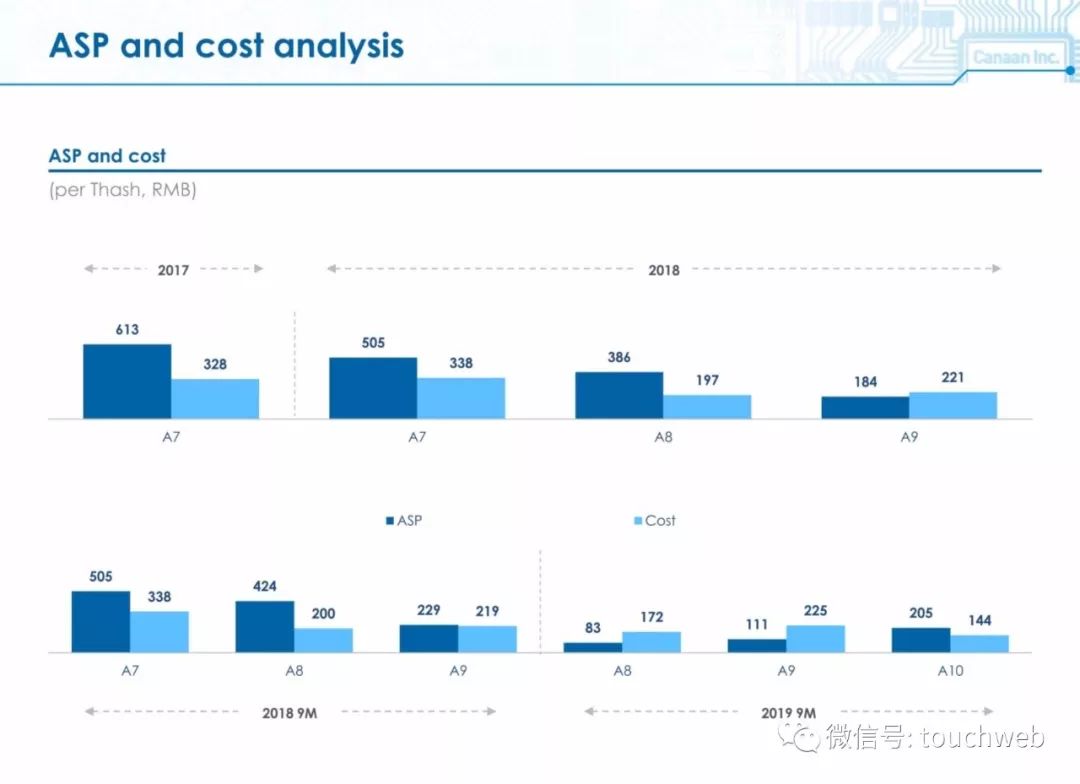 ASP and cost analysis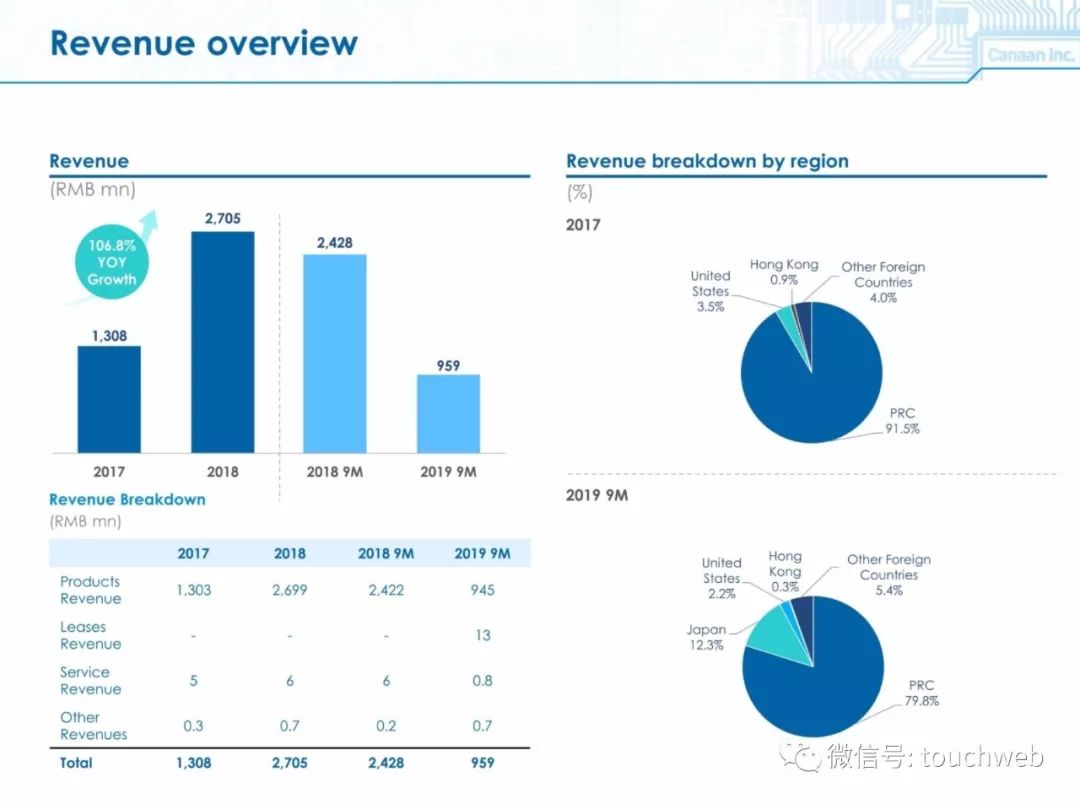 The total revenue of Jianan increased from 1.381 billion yuan in 2017 to 2.705 billion yuan ($394.1 million) in 2018, an increase of 106.8%.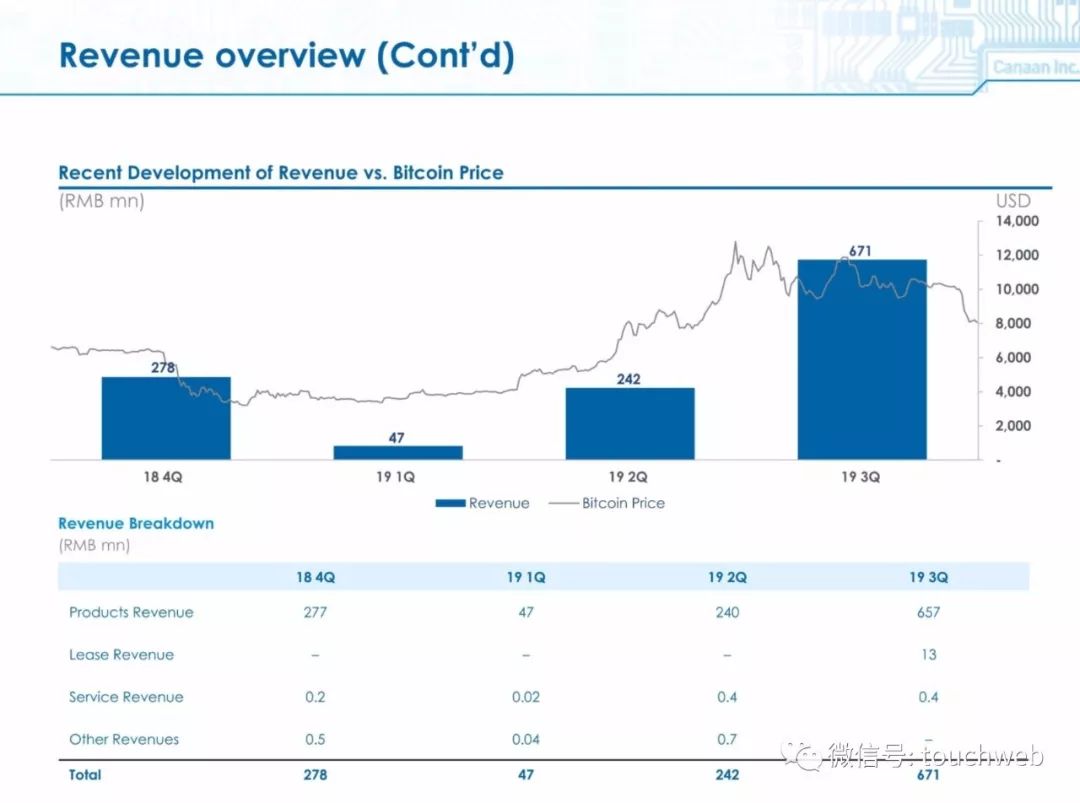 In the first nine months of this year, Jianan's total revenue reached 95.94 million yuan, of which, in the first quarter of 2019, the revenue was 47 million yuan, the second quarter was 242 million yuan, and the third quarter was 671 million yuan.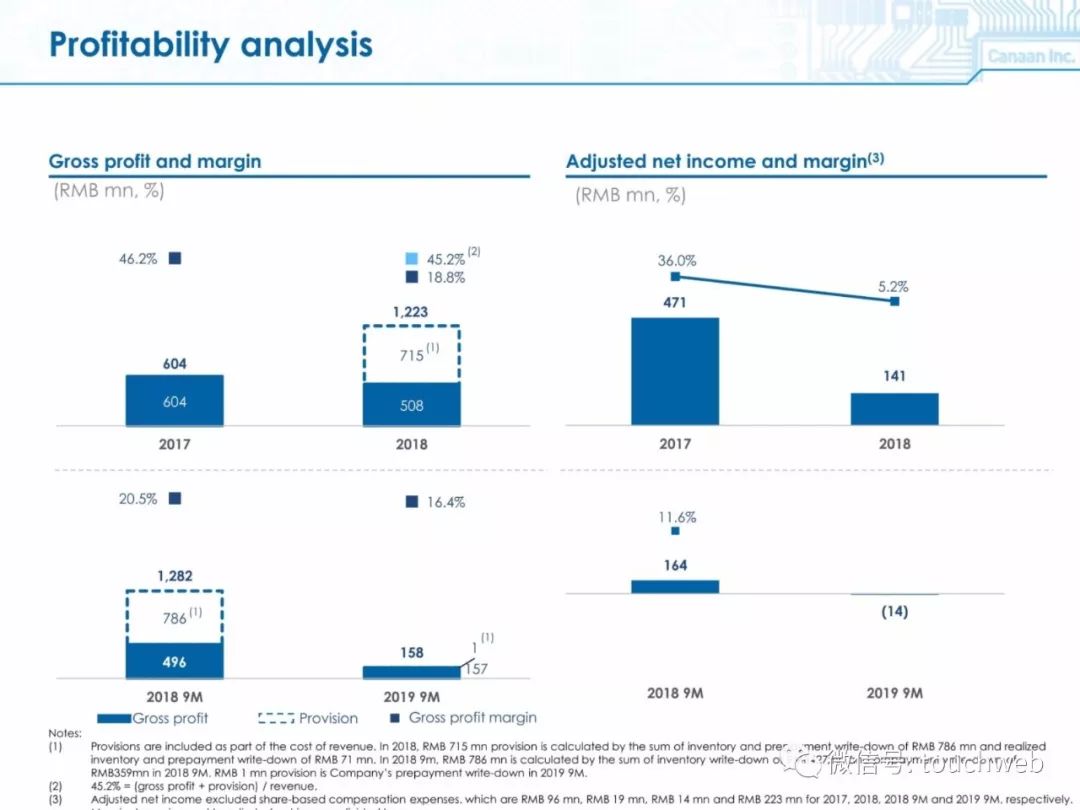 Jia Nan's gross profit situation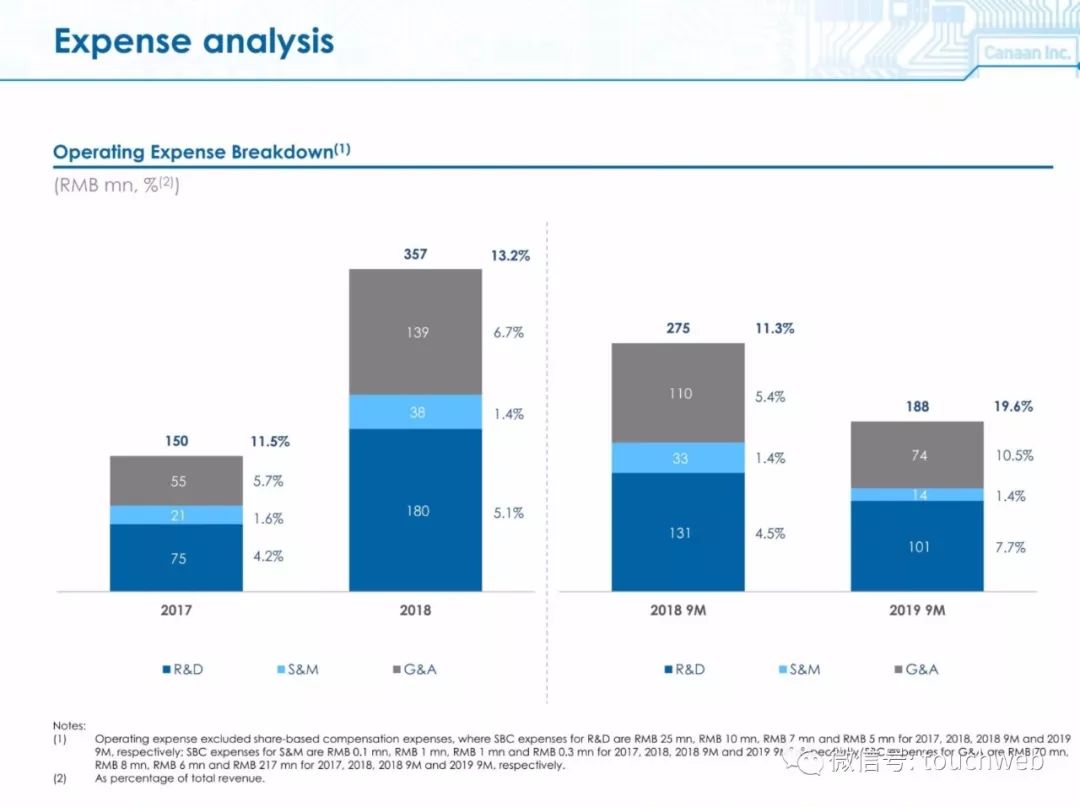 Jianan's expenses and expenses
Jianan's cash and equivalents
Jia Nan's management team
"Pumpkin Zhang" Zhang Nanzhen is the founder of Jia Nan, born in 1983, graduated from Beijing University of Aeronautics and Astronautics in circuit design. After graduating from Beijing University of Computer Science, Zhang Nanxuan had a period of "screws" in the public institutions. Every time he thinks about this experience, Zhang Nanyi feels embarrassed.
At that time, he was also a technician of the Aerospace Science and Industry Group. This service period cultivated his spirit of astronauts who were meticulous in technology and responsible for their work.
Three years later, he did not follow the path chosen by most of his colleagues, but returned to school to continue his studies. The turning point occurred in June 2012, when a US "Butterfly Lab" that developed the Bitcoin mining machine claimed that they were preparing. Develop an integrated circuit (ASIC) mining machine that functions far better than the current level.
In order to avoid Bitcoin being monopolized by Butterfly Lab, "Pumpkin Zhang" Zhang Nanxuan and "Roasted Cat" Jiang Xinyu have announced plans to manufacture ASIC mining machines. In the end, "Pumpkin Zhang" brought the world's first ASIC mining machine, and he named it "Avalon Avalon".
Before the IPO, Jianan's shareholding structure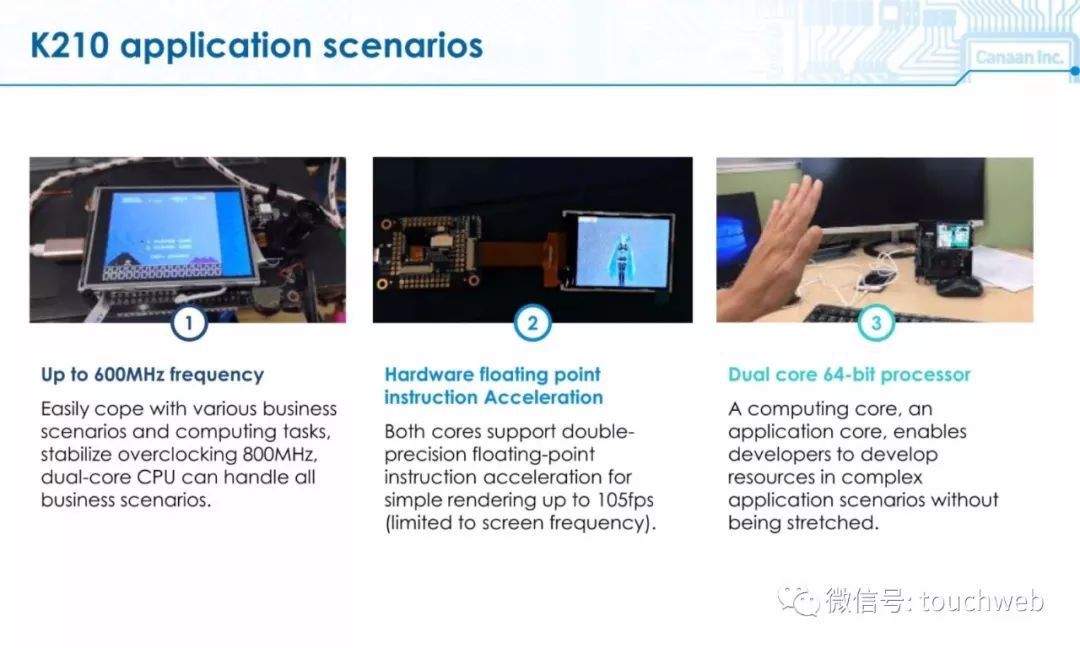 Jianan's product application
Jianan's product application