01
Paypal CEO Dan Schulman said in an interview with Fortune Magazine that he holds digital currency but only bitcoin.
(Note: Another high-profile executive who says he only holds Bitcoin is Twitter CEO Jack Dorsey, Jack holds Bitcoin and puts Bitcoin every week, and the number of Bitcoins sold by its Cashapp every month. The proportion is more than 20% of the new circulating bitcoin mined in the month.)
When asked why he left the Libra Association, he said that "Libra's roadmap does not meet Paypal's goal of future inclusive finance, and it is not as fast as it is to invest in Libra."
In addition, he also said that Paypal withdrawal is not the reason for the regulatory review, because Paypal has a good relationship with each regulatory agency. "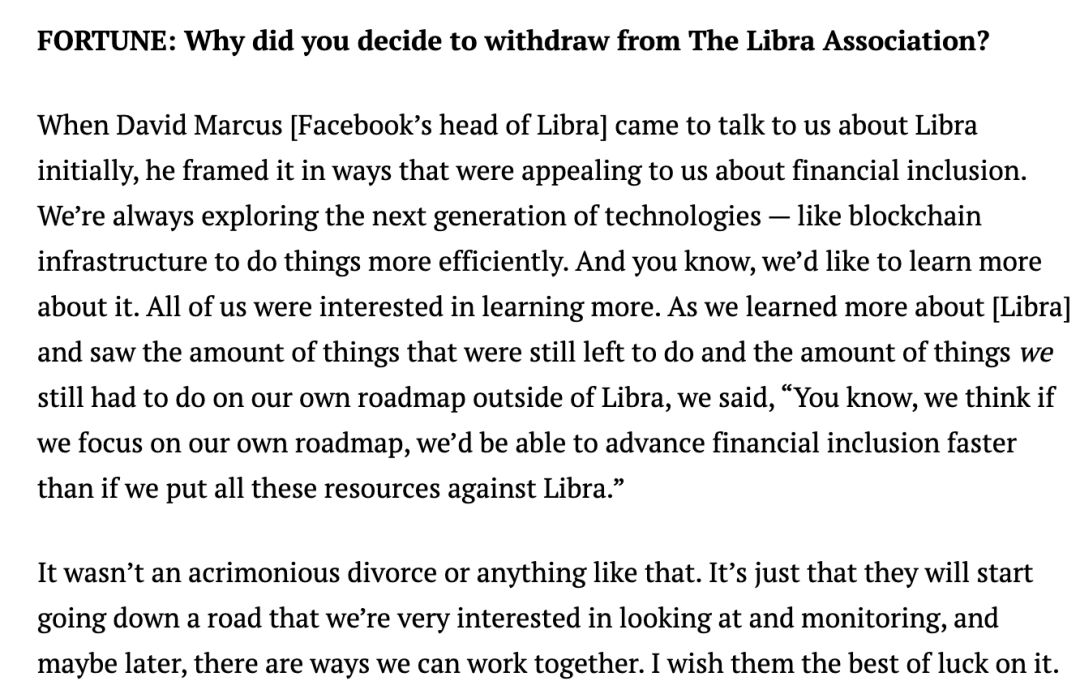 More importantly, Paypal already has a team working on cryptocurrencies, but he clarified that the Libra project is not a competitor.
Self-hosted exchange ShapeShift pushes the zero rate policy, claiming to solve liquidity problems
Erik Voorhees, CEO of cryptocurrency exchange ShapeShift, announced that users can trade cryptocurrencies at zero rates.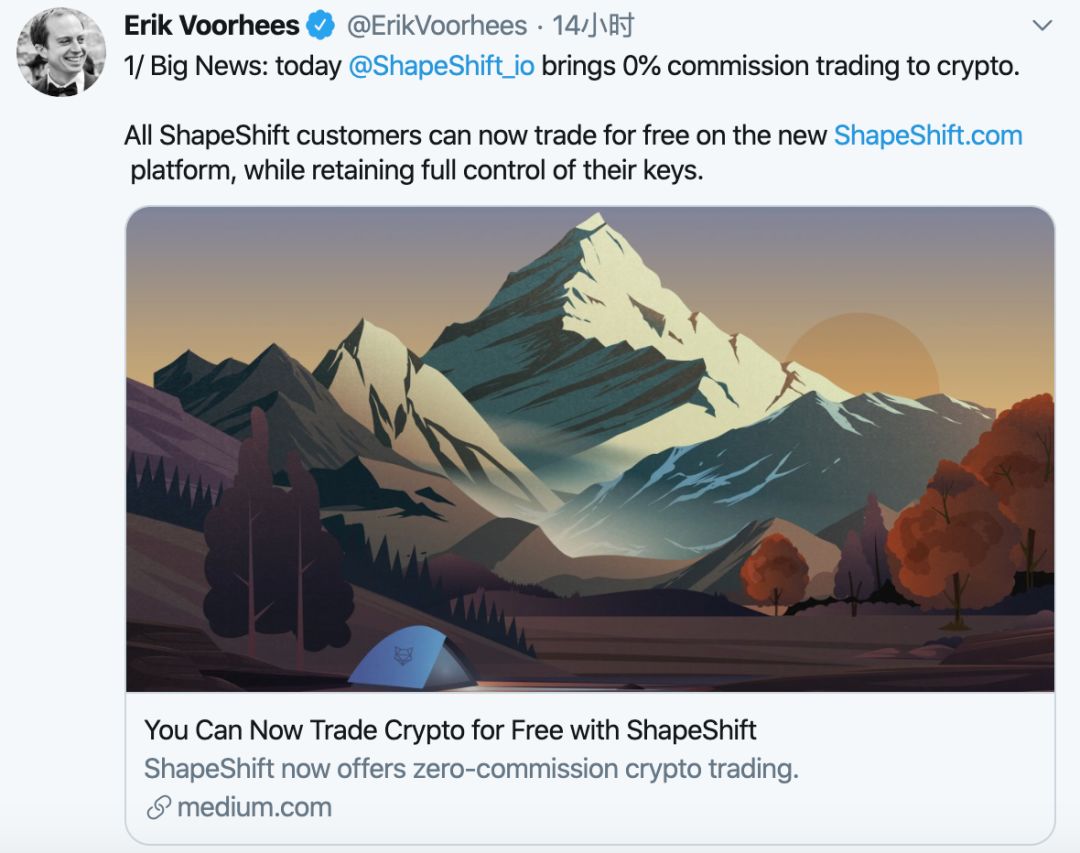 How is it a game? It turned out that they sent a token FOX (Note: FOX is similar to the platform currency such as BNB), users who hold FOX can charge 0, but there are restrictions, each holding a FOX can avoid 10 dollars trading volume The handling fee (within 30 days), if there is no, the normal handling fee will be paid.

The ShapeShift exchange is characterized by self-hosted transactions, where the user controls the private key and connects via a wallet.
According to the CEO, many people now trade on centralized exchanges, not on unmanaged exchanges such as DEX and exchange services because of their poor liquidity and high service prices. The Shapeshift 0 fee policy can solve the above two problems.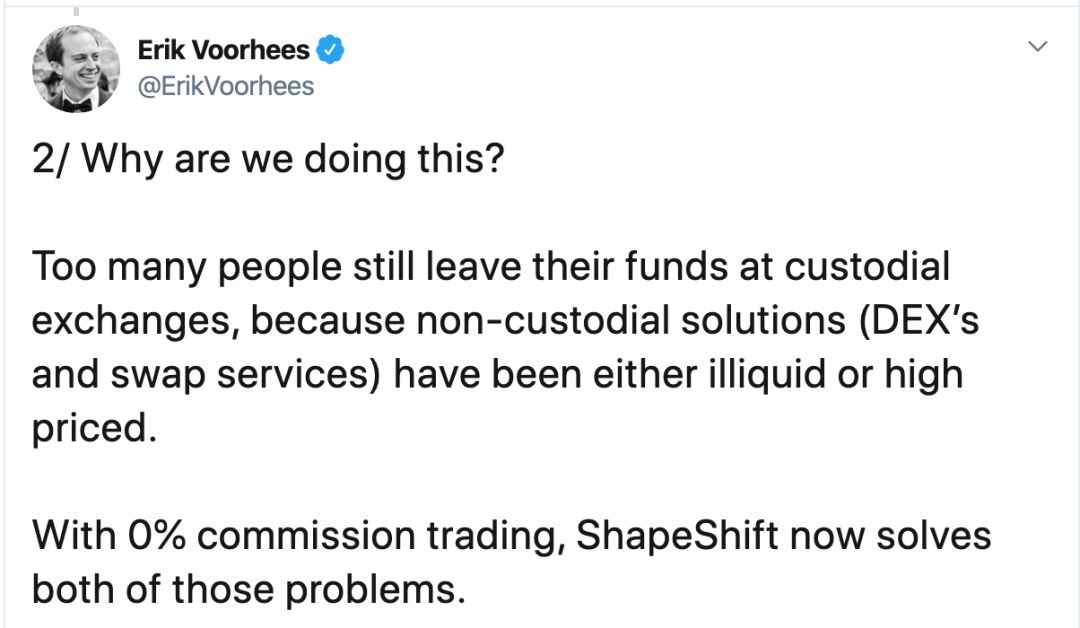 Blockstack, the first SEC-regulated project, broke 50%, and retail investors were bruised
Analyst Larry Cermak:
Blockstack is now trading at half the price of Reg A+. This is still the price after GSR Market is helping them to make a market. Retail investors have been bruised and bruised. Please tell me why some people follow the footsteps of Blockstack and issue regulated and practical tokens in the US?
If the price continues to fall and falls to $0.12 in 2017, it will be very interesting.

Blockstack raised $23 million under the SEC regulatory framework. According to investors and stages, the private placement price of its token STX is 0.3 US dollars, 0.25 US dollars and 0.12 US dollars respectively. STX tokens are on the line, so prices continue to fall. The current price is $0.15.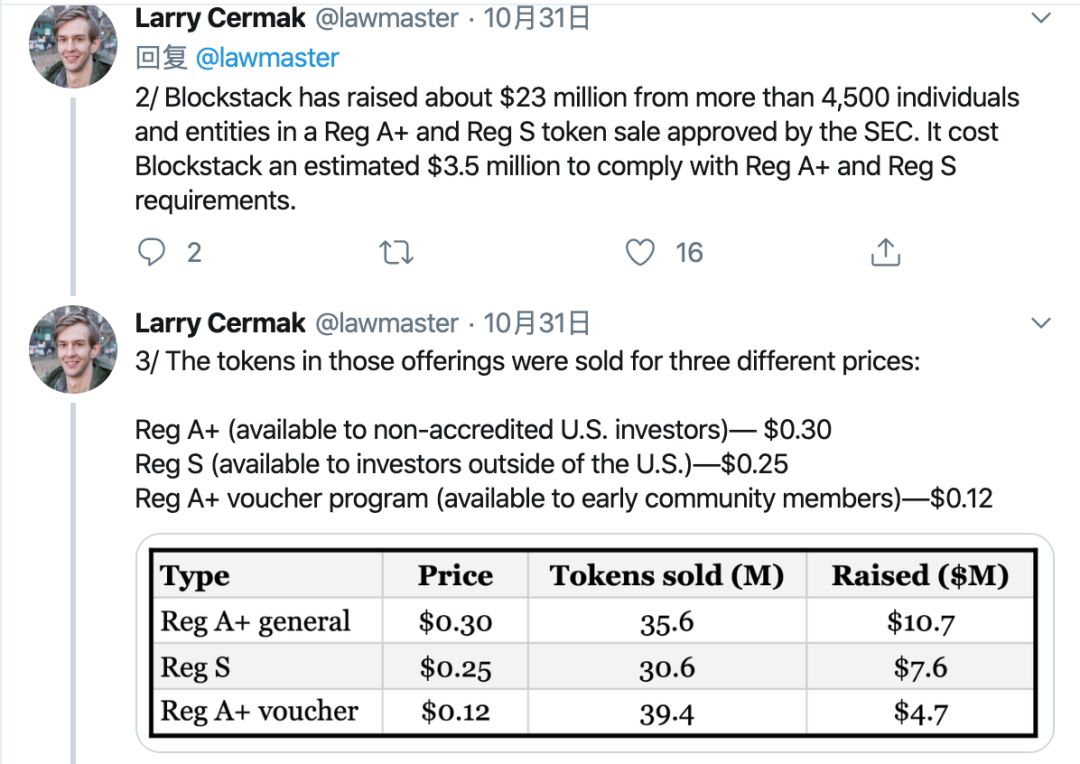 Larry said that the main reason for Blockstack's poor performance is the poor quality of its project assets, poor pass-through design, annual inflation rate of 126%, lack of excellent Dapp applications, and ongoing compliance costs.
(Remarks: The recently-recognized "domestic first public chain" project nevos was also broken shortly due to the poor overall market environment and high valuation.
1. Bitcoin.com officially confirmed that in 2020, Bitcoin.com will set up a $200 million BCH eco-fund to support BCH's ecological business. "
2. The Block news, Singapore's financial regulator (the country's central bank) proposed to allow online encryption and exchange of derivatives on the approved encrypted exchange. The regulator said the proposal was made in consideration of the needs of institutional investors and the proposal would seek public comment on December 20.
Currently, there are four approved exchanges in Singapore, one of which is ICE Futures Singapore (Bakkt parent company ICE in Singapore).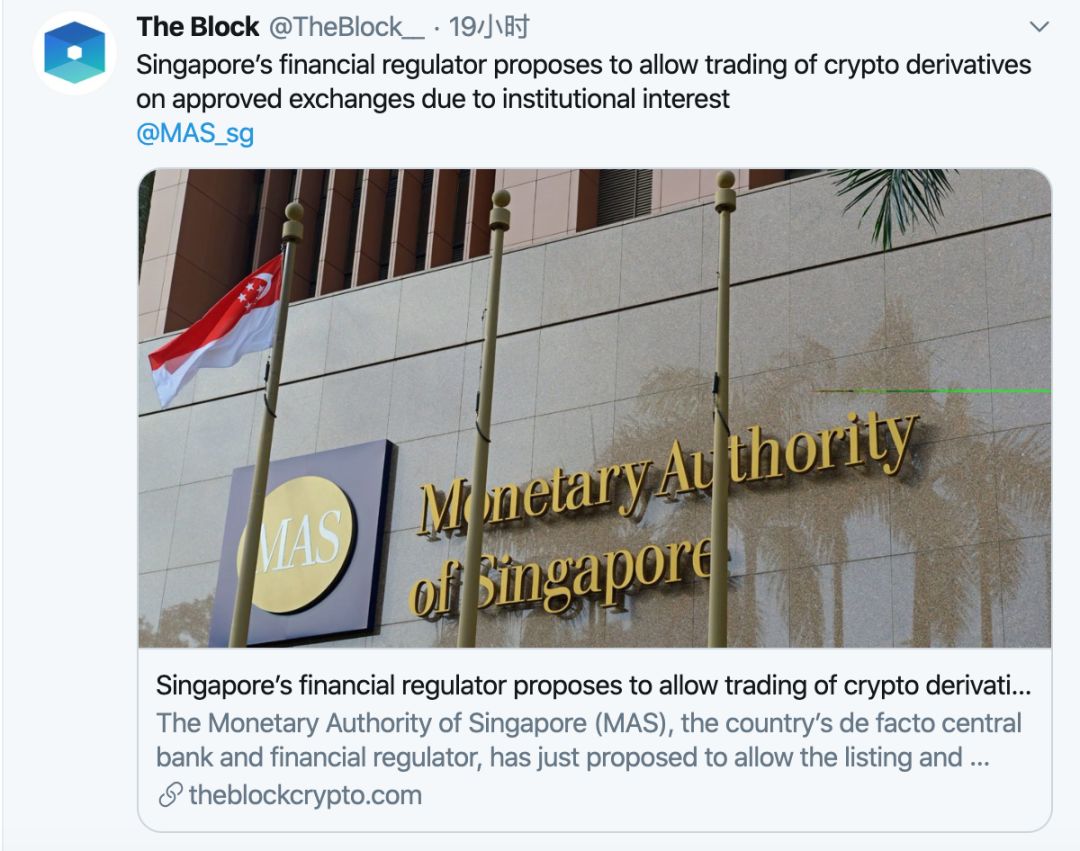 3. The Block reported that Shenzhen Haode Financial Holdings Co., Ltd. (HDFH), Yilian Bank and Zhongguancun Private Equity Venture Capital Association (ZVCA) will jointly establish the "Global Digital Banking Alliance Blockchain Investment Fund". "." The fund is worth $1 billion and is divided into a six-year investment phase and a two-year exit phase.
The fund will invest in digital banking and "proven" financial technology infrastructure platforms worldwide. The first step is to invest in the bank and carry out a digital transformation. The second step is to establish a global digital banking blockchain alliance, and the digitally transformed banks are the main nodes of the alliance.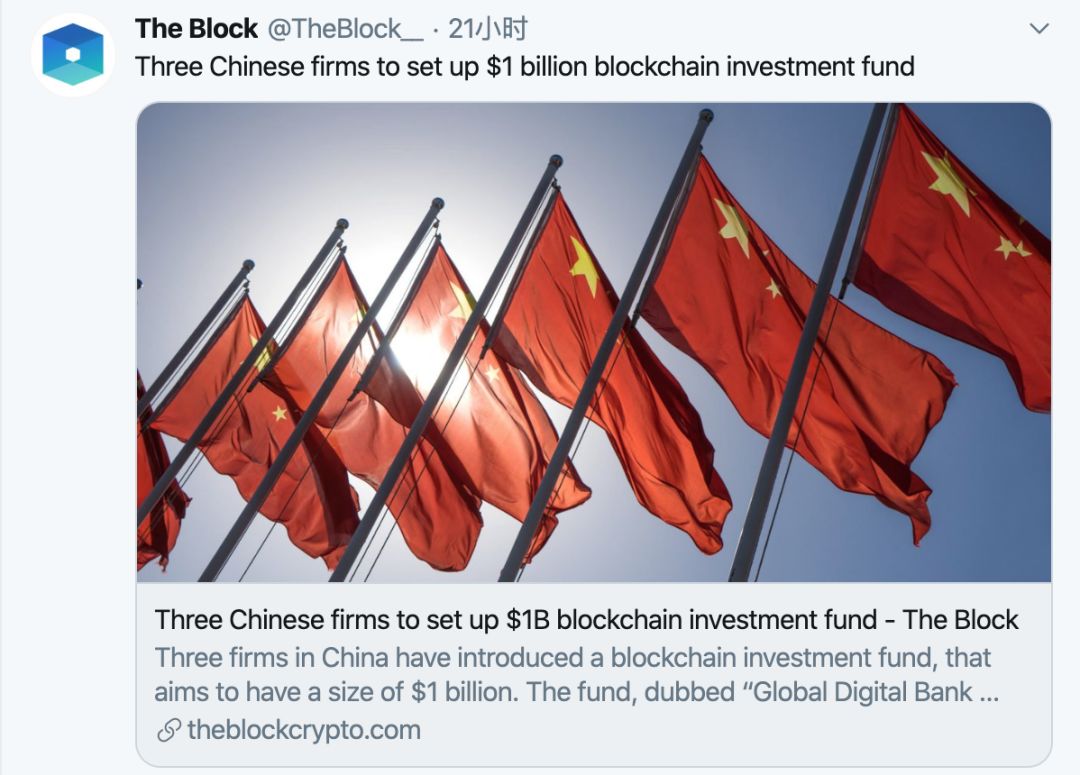 —— End ——
Turn around every day and see the big coffee point of view, bringing you the freshest and most interesting points. Welcome message, forward!