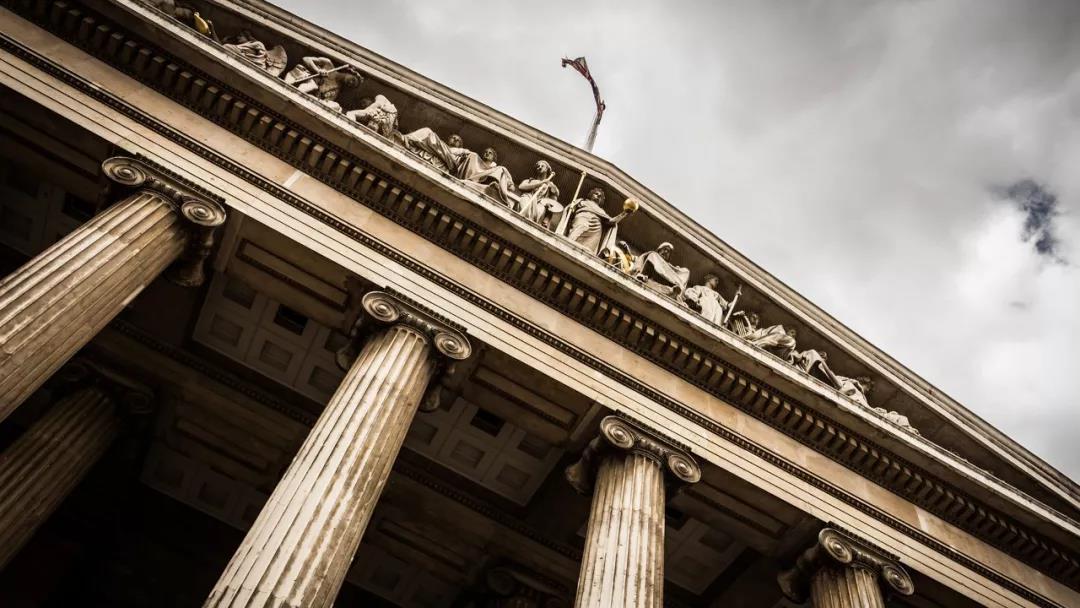 Editor's note: This article first appeared in the public micro-channel number zinc link (ID: xinlianjie-), Author: Wang Qiao Editor: single show, public concern number, and we explore the industry value chain blocks together. If you need to reprint the article, please use WeChat to open a whitelist.
From October 28th, the performance of the blockchain concept stocks is eye-catching, with daily daily limit. According to the zinc link, these "blockchain" listed companies, the company's main business is not a blockchain, and only a few applications are actually applied, most companies are still in the exploration stage.
According to Eastern Fortune Choice data, on October 28th, there were 153 companies in the A-share blockchain concept segment, which has increased to 197 as of November 20.
By organizing public data such as interactive trading platforms, announcements and related news, Zinc Link found that there are only 197 A-share blockchain listed companies, only 58 of which have real business, and 37 companies said that they do not involve any blockchain at present. business.

(Zinc link finishing)
Some companies do not involve blockchain business themselves, but invest or participate in companies that do blockchain business.


(Zinc link finishing)
Fuguang is considered to be the first blockchain concept company of Kechuang Board. The company is mainly engaged in the research and production of military special optical lenses and optoelectronic systems, civil optical lenses, optical components and other products.
The company's main business does not involve blockchain business, but only invested in Fujian Province Computing Domain Big Data Technology Co., Ltd. (a wholly-owned subsidiary of Beijing Bitland Technology Co., Ltd.).
Similar cases are not rare. Xinhu Zhongbao, Zhejiang University New Network, Meiyingsen, Dongxu Blue Sky, etc. all participate in the blockchain in this mode.
Most companies that integrate the blockchain with their own businesses are still in the initial exploration stage, and there is no actual landing case.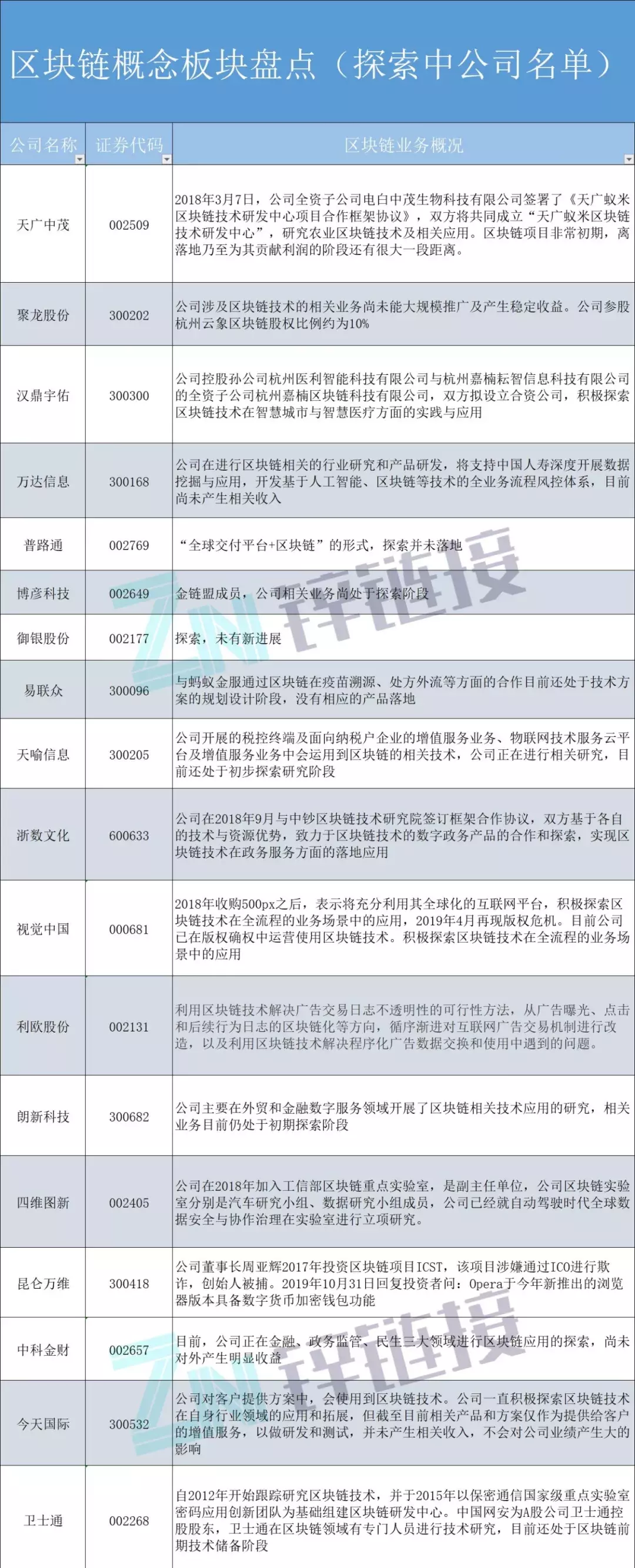 (Zinc link finishing)
Since October 28, Wanda Information has risen from 15 yuan/share to 18 yuan/share, up 20%. Since last year, the company has said externally: "The blockchain technology is only in the exploratory stage and has not yet generated relevant revenue."
In June of this year, China Life and Wanda Information signed a strategic cooperation, Wanda supported China Life to deepen data mining and application, and developed a full-service process risk control system based on artificial intelligence, blockchain and other technologies. Subsequently, no new developments were made.
Beyondsoft, Tianyuan Dike, and the first venture, although they are the founding members of the Golden Chain Alliance (financial blockchain cooperation alliance, established in May 2016), have not been applied to date. Beyondsoft recently publicly stated: "The blockchain related business is still in the exploration stage."
It seems that most of the so-called blockchain concept stocks are really just "concepts."
"58 have landed, but the performance contribution is very small"
197 A-share blockchain listed companies, zinc links finishing, only 58 have real application. There are many areas in the fields of finance, justice, copyright, medical care, and logistics. The traceability is the most widely used.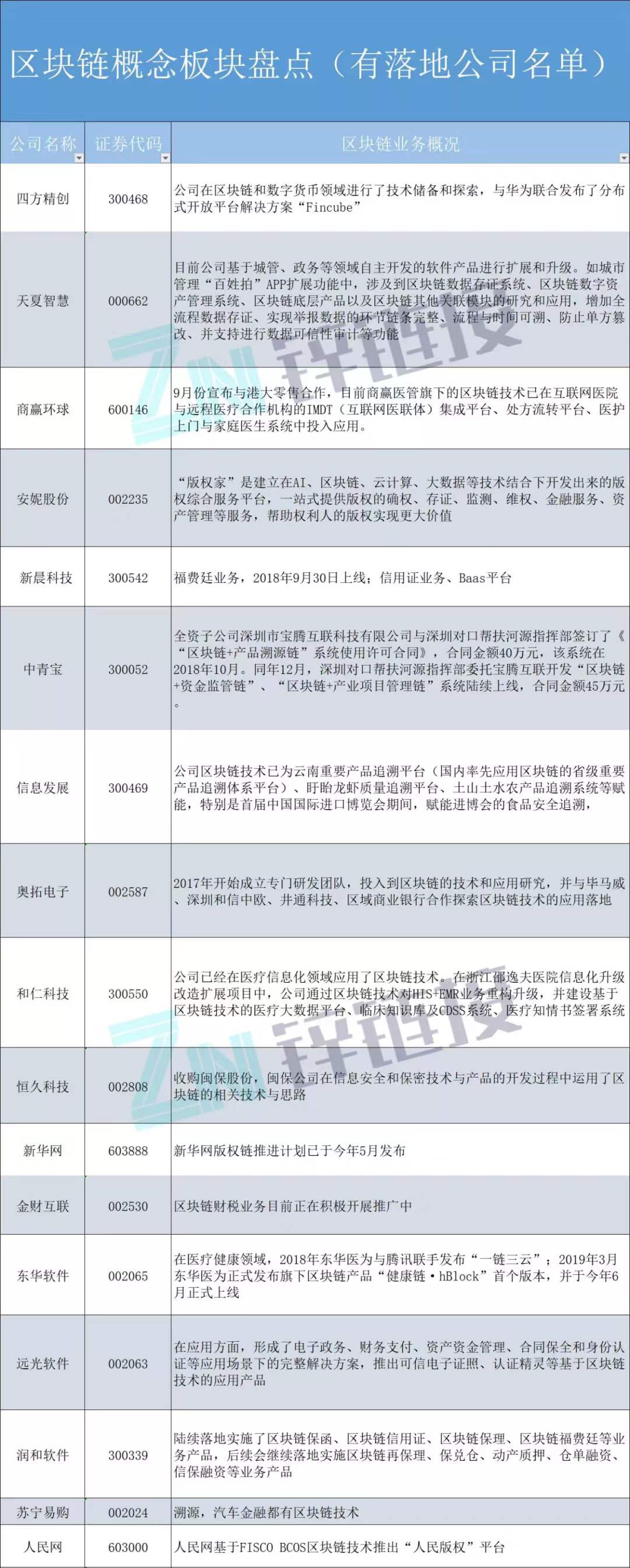 (Zinc link finishing)
Donghua Medical, a subsidiary of Donghua Software, officially released "Health Chain·hBlock" in March this year. The platform provides data governance services such as confirmation, deposit, sharing and traceability of patient digital medical information.
Quartet has a certain technical reserve in the blockchain and digital currency fields. In April this year, it jointly launched a distributed open platform solution "Fincube" with Huawei to help bank customers of all sizes to make strategic transformation.
Anne is the first company in the A-share listed company to apply the blockchain business to the copyright protection field. Based on blockchain technology, the "Copyright Home" platform uses its unforgeable features to record the creation information of works, from copyright protection to copyright transactions and copyright operations, to solve copyright problems. Moreover, the platform has also been recognized by the Beijing Internet Court, cross-linking into its electronic chain platform of the Tianping chain blockchain.
Although these companies have applications, the development of the entire industry is at an early stage, and the blockchain business cannot improve the company's performance.
Quartet Jingchuang, today's international, and the company's shares have publicly stated: "The blockchain project contributes very little to the company's performance, and it will take some time for the cooperation to be converted into a larger industry income."
Large investment and low income are common problems facing the industry.
The favorable policy will have a great effect on boosting confidence in the industry, but the heat will eventually fade. The market will eventually leave behind those companies that really put the technology into practice, and those companies that shout slogans, enthusiasm, speculation, and unwillingness to stick to it will eventually be eliminated by the market.