After Shanghai, strong supervision and another city, Shenzhen re-issued the announcement of the "virtual currency" illegal activities to investigate and collect evidence. In another big coin event, Jianan Technology, the world's second-largest bitcoin mining machine manufacturer, successfully listed on NASDAQ. The listing raised a total of 110 million US dollars. If Bitcoin cannot successfully raise funds in the short term, Jia Nan Technology will impact the status of its mining machine.
Yesterday, the market fell, and the decline in the mainstream currency was a bit miserable. It was similar to what we had judged before. This kind of stagnation trend will be pulsed up at any time, but don't think that the situation will reverse, it's just a departure. At a good time, the current trend cannot change the trend in the short term, and the individual is still waiting to see and maintain the view of the medium-term adjustment.
BTC
BTC dropped again yesterday, hitting a minimum of 7,450 US dollars, and the success rate was accompanied by amplification, and a mid-yin line was received. The recent declines in several negative lines were all heavy. It is estimated that the funds that had entered the market are now in batches. In the short-term, several short-term moving averages have formed a short position, which has formed a certain pressure on the price of the currency. There is only one annual support below. The downward trend is basically clear. I still suggest that everyone participate cautiously and see the news. Already in the quilt, the rest may struggle, there may be a small rebound in the short term, but the participation is not high, keep watching, if the target returns to the previous low of 7300 US dollars, it means that the target has been completed The market will re-innovate in the back pumping action of the neckline.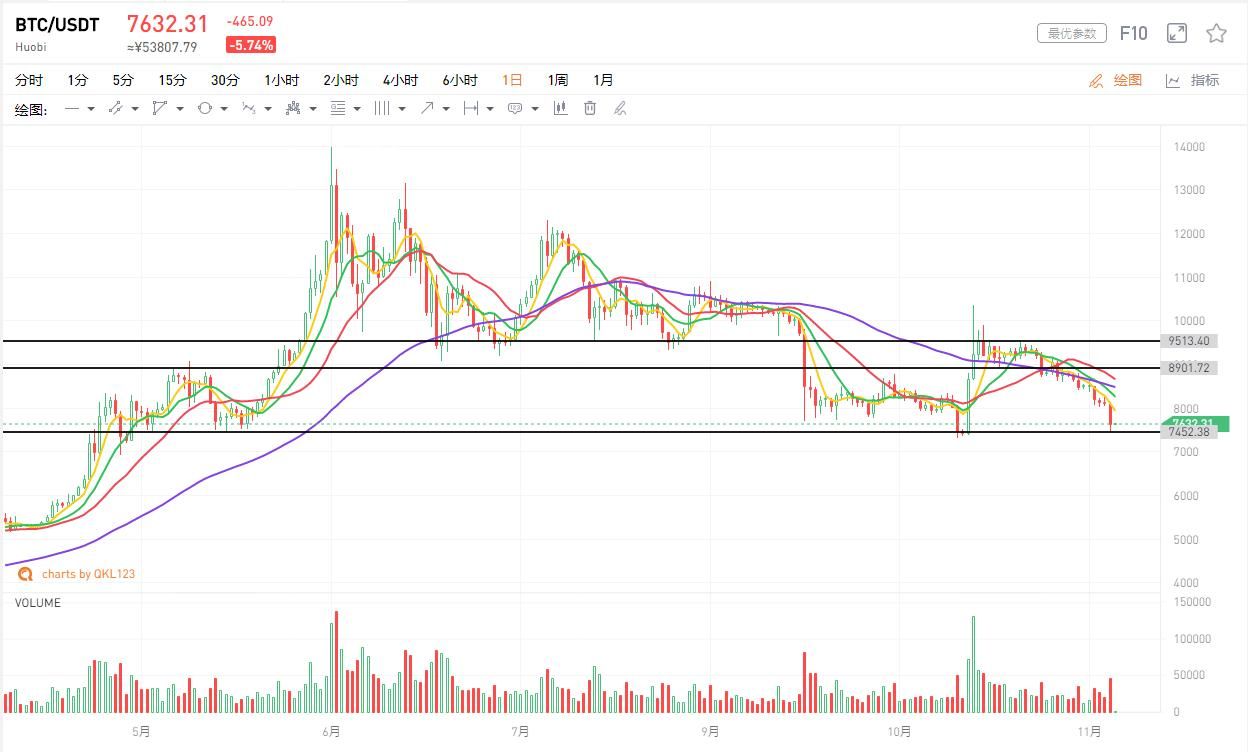 ETH
The view on ETH has not changed. Yesterday, following the BTC, there has been a sharp drop. The volume has been enlarged, and a medium-yin line has been received. The target itself cannot walk out of the independent market. The probability is to follow the market. The neckline of the target W The pressure is relatively large, and the current volume is not enough to form an effective breakthrough. The big probability of the target is to test the support of 150 dollars. To verify the truth of the three touches, it has just been verified in BTC some time ago. Let's see if we can verify again. Personally, if you fall below $150, you have to turn down a box to near $100. I have always looked at the target for comparison. I think the target may eventually be hit again. Wear the lows left last December.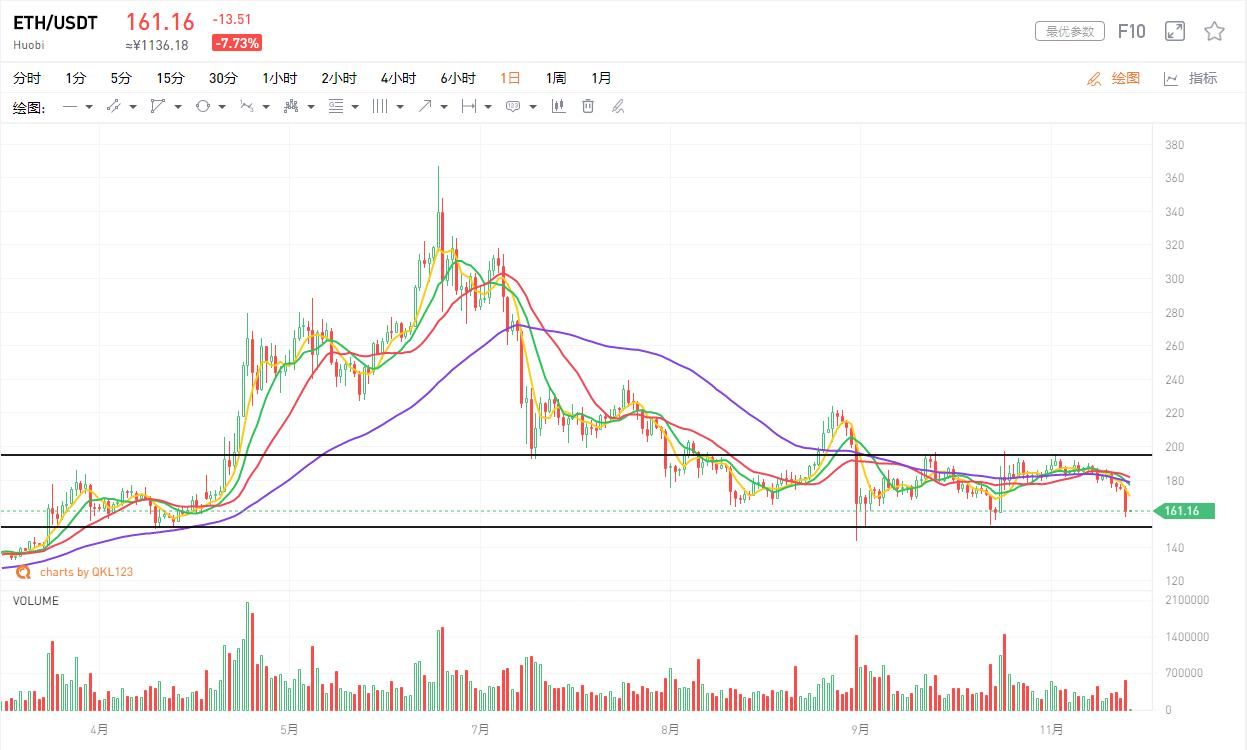 The author's point of view is only used for learning communication, not as an investment recommendation, and does not constitute an investment basis!
This article data source: QKL123