Yesterday Huobi's spot trading was down, but the impact on the market was small. The mainstream coins all fell back slightly and then pulled up. This should be an emergency response from the market. The negative impact of Huobi's downtime has little impact on the market, so It will induce a part of the market to enter the market. In addition, the market has fallen for a while, and there is a certain rebound demand, but I still do not recommend a market at this time, because the decline in the entire market is not large enough to form a large market. Second, the current large-scale moving average system of mainstream currencies is a short form, which cannot support the market to come out of a decent rebound, so I still think this is just a small episode on the rebound road, and the mid-term adjustment has not been completed. And the more resistant, the longer the period of decline.
BTC
BTC appeared a Zhongyang line yesterday, which broke through the pressure level of $ 7300 previously given by us, but the trading volume was slightly insufficient. It should still be in the rhythm of resisting the decline. Whether it can stand still needs to be patiently observed. From the weekly line Looking at the level, the current position is near half of the previous Yinxian line. I personally feel that I may oscillate in this place for a few days and wait for the 5 weeks to move down. The downward trend is basically clear, and there is a potential bearishness behind, so I The individual is still a wait-and-see attitude. Even if there is a rebound, I am afraid that the intensity will not be too great, because the resistance decline often means that the market still has long bulls and stubborn resistance. The task of eliminating long bulls is not completed.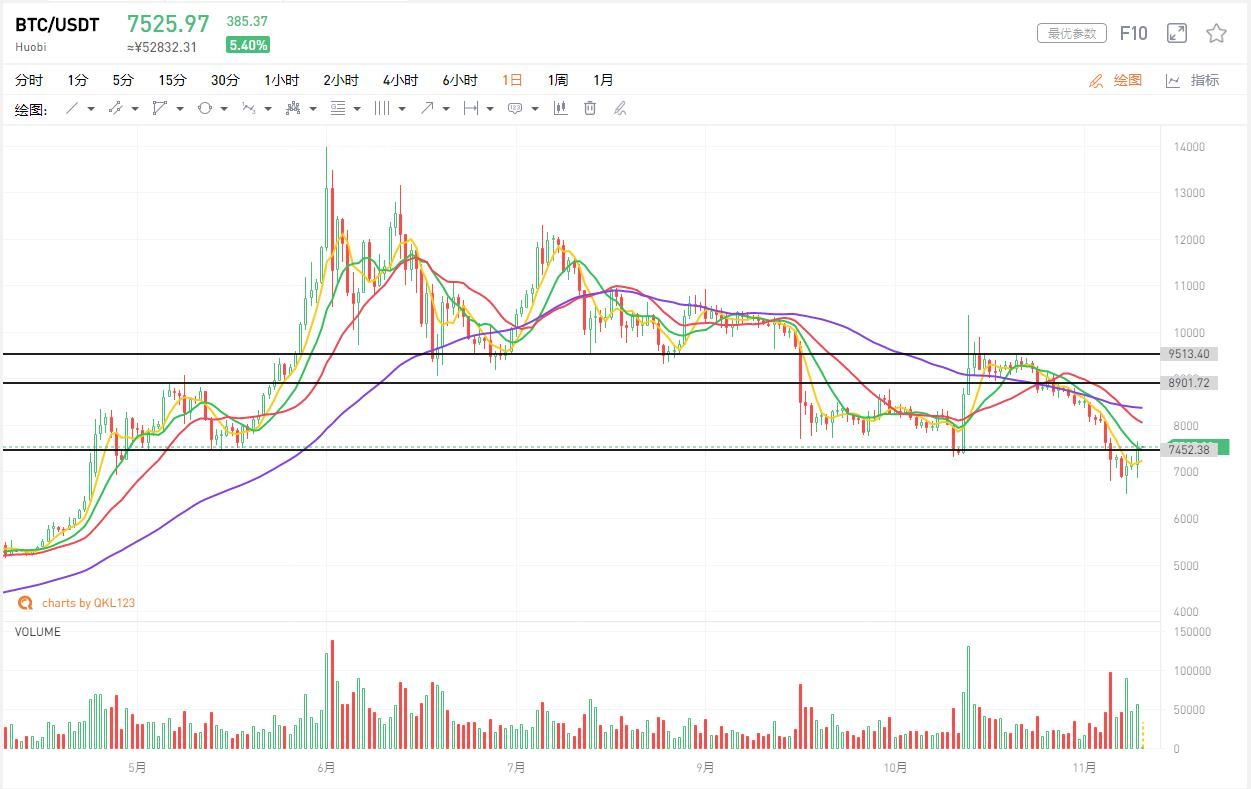 ETH
The view on ETH has not changed. The trend basically follows BTC. The trading volume is also shrinking. Under the influence of BTC, the pressure level of $ 150 has been drawn back to see if it can stand for 3 days at this point. Then confirm that you want to go back to the previous box, otherwise you still have to follow the idea of ​​turning the box. Personally, I think that the downward trend has formed. It is expected that the box will be turned downward. The support of the lower box is around $ 100. , But not suitable to do more, keep watching.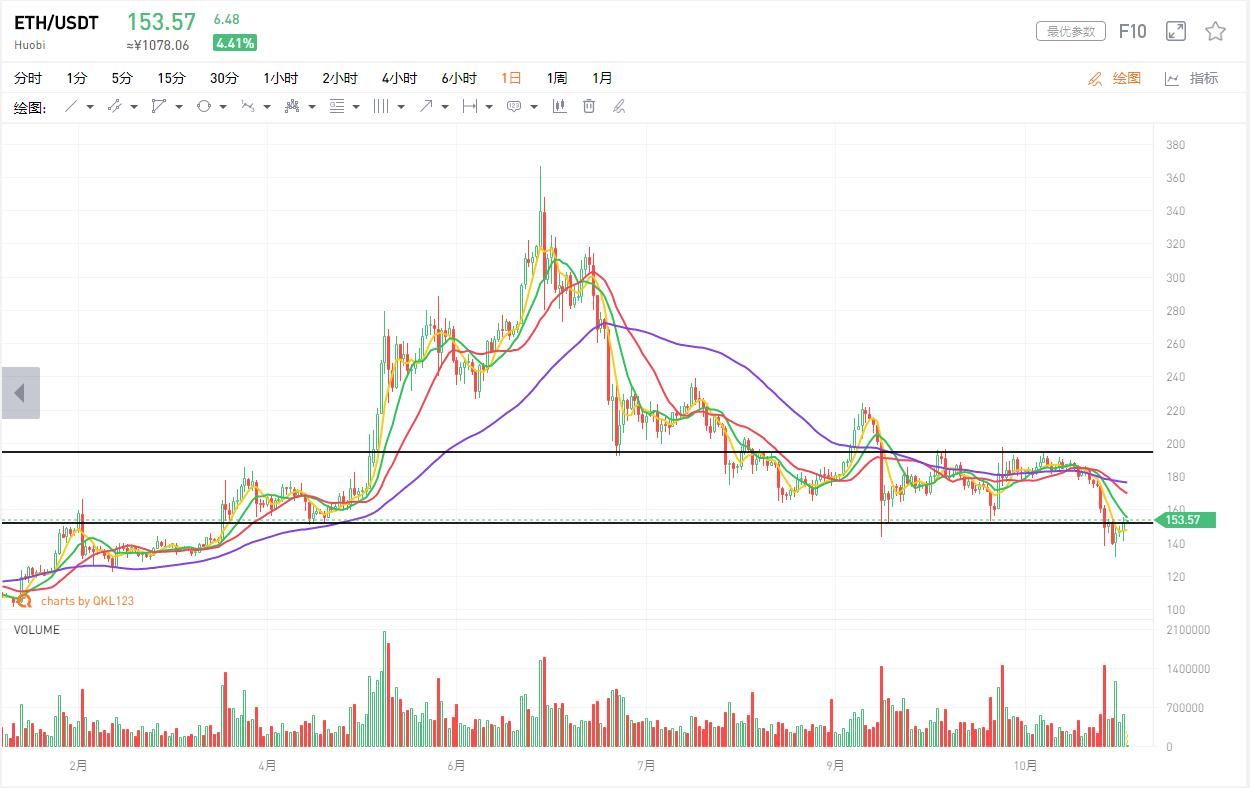 The author's opinion is only used for learning and communication, not as an investment recommendation, and does not constitute an investment basis!
Data source of this article: QKL123