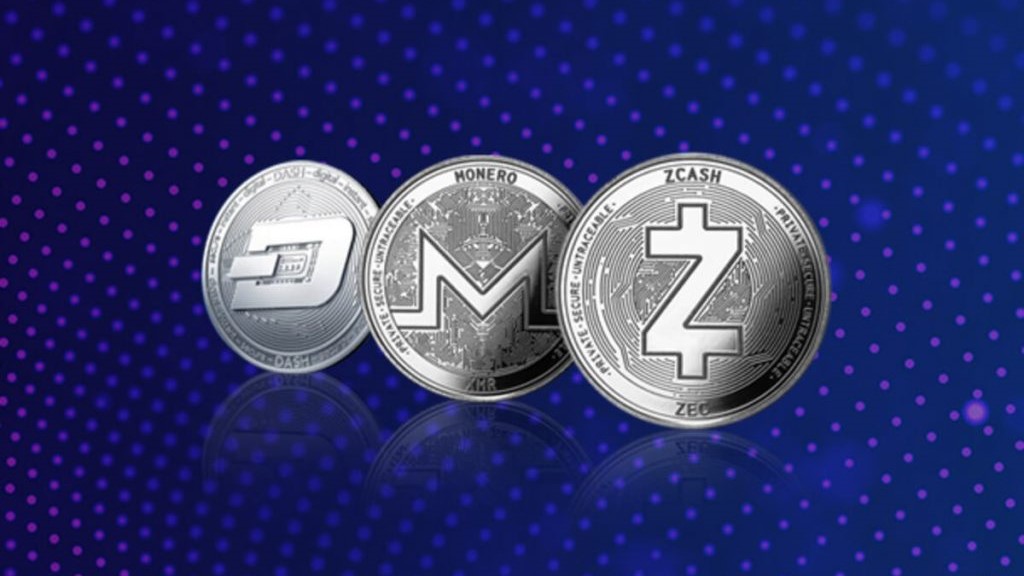 Author: Jarosław Adamowski
Translator: Summer
Source: Unitimes
CipherTrace, a cryptocurrency intelligence and blockchain security company, believes that since the regulators have not advocated a total ban on privacy coins (such as Monero, Zcash, etc.), and these cryptocurrencies are ready to comply with the infamous Travel rules, so the death of privacy coins Guess is greatly exaggerated. (Note: The Travel Rule refers to the regulations issued by the U.S. Financial Crimes Enforcement Network, which came into effect on May 28, 1996. The rule requires that in the transfer of specific funds involving multiple financial institutions, all relevant financial institutions need to move to the next Financial institutions pass specific information.)
CipherTrace said in its third quarter 2019 report on cryptocurrency anti-money laundering:
"Cryptocurrency users will eventually have to convert it into fiat currency and use it in the real world. This involves the need to exchange blockchain addresses with users at venues such as exchanges, P2P markets, Bitcoin ATMs, or other financial services companies. Accounts. "(The company also claims that 76% of black market transactions and ransomware use Bitcoin.)
According to reports on Tuesday, BitBay, a Poland-based cryptocurrency exchange focused on Central and Eastern Europe, has become another trading platform that will remove Monero (XMR), a privacy-focused trading platform. At the same time, on October 10, OKEx announced the withdrawal of Zcash (ZEC) and Dash (Dash).
In both cases, CipherTrace emphasized that the Financial Crimes Enforcement Network (FinCEN) and the Financial Action Task Force (FATF) of the US Treasury do not advocate a total ban on privacy coins as long as controls are in place and the risks associated with anonymity are reduced.
CipherTrace explained:
"This position is reflected in FinCEN's 2017 fine of $ 110 million for BTC-e (a now closed cryptocurrency exchange). The regulator did not specifically take action against BTC-e's use of DASH But because the exchange lacks proper money laundering controls while providing privacy growth features. "
Also, when it comes to Travel rules, things may be better than people think. This rule requires VASP (virtual asset service providers) to share customer information with each other so that an exchange can confirm. For example, when the platform sends 10 BTC to a user on another exchange, the customer Verified identity.
CipherTrace states:
"Many of the top privacy coins have issued statements about how they comply with the (Travel Rules)."
The company refers to the announcements of Monero, Zcash and Dash.
At the same time, according to a summary of the April 2019 Zcash Regulatory and Compliance Report, "In fact, VASP (virtual asset service provider) supports Zcash or users tend to trade Zcash, which will not affect VASP's ability to perform customer due diligence. … Zcash is designed to follow Travel rules. "
According to the CipherTrace report, only 32% of the world 's top 120 exchanges provide private currency trading services, and 63% of these 32% exchanges are weak in user due diligence Or there are loopholes. See below: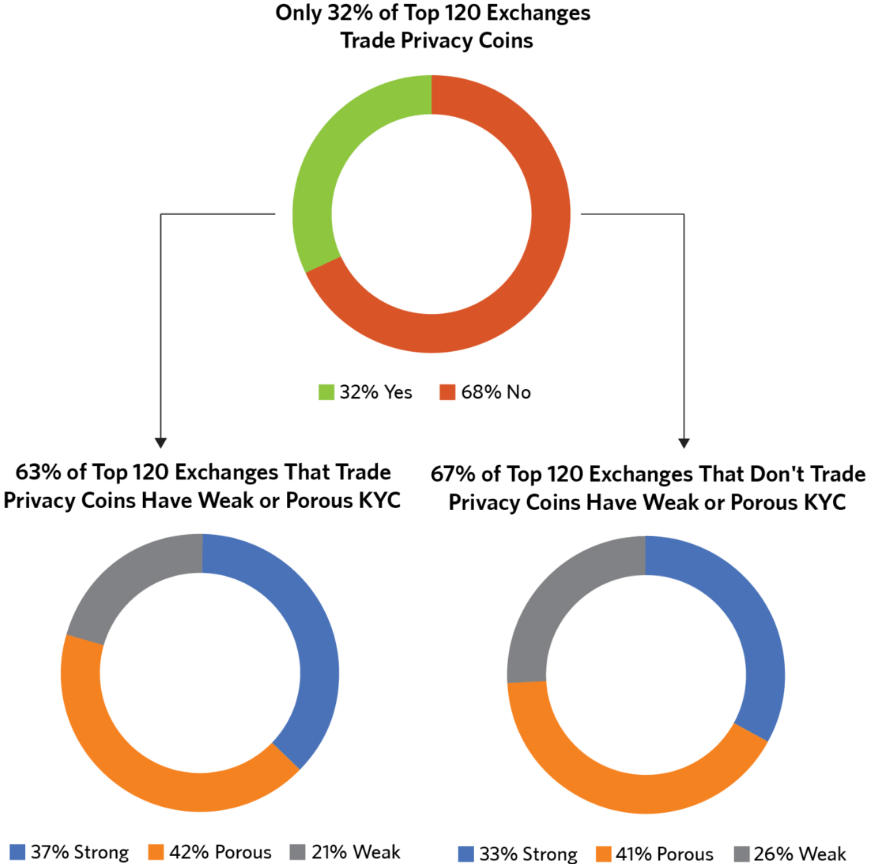 [The copyright of the article belongs to the original author, and its content and opinions do not represent the position of Unitimes, nor does it constitute any investment opinions or suggestions. 】