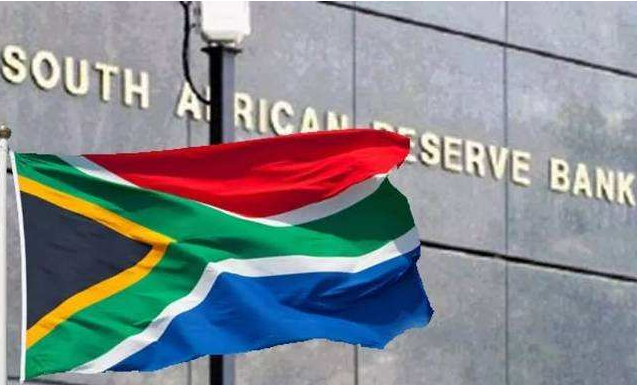 Source | SA Crypto
Recently, Bloomberg shared a worrying screenshot of the South African publication SA Crypto, which shows that the South African Bank's South African Bank plans to introduce new rules to prevent people from using cryptocurrencies to escape "currency control". Although currency control is a broad term, SA Crypto believes that the statement may refer to foreign exchange control, that is, restrictions imposed by central banks on the amount of domestic currency allowed to be remitted abroad.
In the case of South Africa, the citizen's foreign exchange limit is 1 million rand without reporting. If a special application is made to SARS (South African Taxation Office), South African citizens can remit 10 million rand for the purpose of foreign investment The country. This means that South Africans can repatriate up to 11 million rand, that is, those high net worth individuals are looking for other ways to repatriate their money from South Africa in order to protect their wealth from the depreciation of the rand. .
One popular method seems to be buying cryptocurrencies. Thanks to the borderless nature of Bitcoin and other cryptocurrencies, individuals can buy cryptocurrencies with their national fiat currencies and transfer them anywhere in the world, and sell them for foreign currencies such as US dollars or Euros, or even Is a digital currency linked to these currencies, such as Tether (USDT) linked to the US dollar.
This use case of cryptocurrencies in South Africa seems to keep the price of Bitcoin and other digital assets at a premium to international prices such as the US dollar and the British pound. For example, at the time of writing, Bitcoin was trading at $ 7,762 against the US dollar, which was equivalent to 113,745 rand. However, at this time, the lowest price of Bitcoin in South Africa is Rs 118,100 (on the AltCoinTrader trading platform) with a premium of R 4,355; while its price on the Luno trading platform is R 120,583 and R 121,495 .
SA Crypto said that the authenticity of this Bloomberg newsletter could not be verified at this stage, but if the report is true, it means that the South African Reserve Bank may take a very severe blow to these exchanges and wallet-to-wallet transactions Perform a lot of analysis and comprehensively report user activities. This raises many red flags about privacy and, in addition, poses danger to industry innovation.
Here is the full report by Antony Sguazzin on Bloomberg:
South African Reserve Bank plans new cryptocurrency regulations
The South African Reserve Bank plans to develop new rules on the use of cryptocurrencies to prevent people from using cryptocurrencies to escape currency controls.
Kuban Naidoo, deputy governor of the South African Central Bank, told reporters this week that the regulations will be implemented in the first quarter of next year, meaning that negotiations starting in 2014 have come to an end.
It is reported that in South Africa, individuals and companies have restrictions on the amount of money they can send to the country.
Currently, SA Crypto is verifying the authenticity of the Bloomberg news and has contacted Bloomberg's Antony Sguazzin and his editor John McCorry, who have not received any response at the time of writing.
The South African Reserve Bank's restrictions on the use of cryptocurrencies in order to achieve stricter capital controls will have a profound and shocking impact. SA Crypto has written to the South African Reserve Bank before urging regulators to enact enlightened crypto asset regulations, because SA Crypto believes that conservative regulations will not only hinder innovation in South Africa, but also affect people's investment in South Africa.
At the time of writing, the cryptocurrency market alone has a market value of 210 billion U.S. dollars. In some countries with enlightened regulations, many blockchain and crypto asset companies have received investments from around the world, which has greatly promoted the economic growth of these countries .
SA Crypto expressed its hope that Antony Sguazzin would clarify the report more actively, and also hoped that the Reserve Bank of South Africa would take a positive and enlightened position.
What the truth is, let us wait and see.
Original link:
https://sacrypto.co.za/is-the-sa-reserve-bank-about-to-clamp-down-on-crypto-in-south-africa/
[The copyright of the article belongs to the original author, and its content and opinions do not represent the position of Unitimes, nor does it constitute any investment opinions or suggestions. Posting articles is only for disseminating more valuable information. For cooperation or authorized contact, please send an email to contact@unitimes.io or add WeChat unitimes2018]