Compilation: Listening to the Wind
Source: Vernacular Blockchain
Caroline and Kaká, two girls from Porto Alegre, Brazil, launched a project called "Living on Cryptocurrencies", which embarked on a challenge to pay using only cryptocurrencies.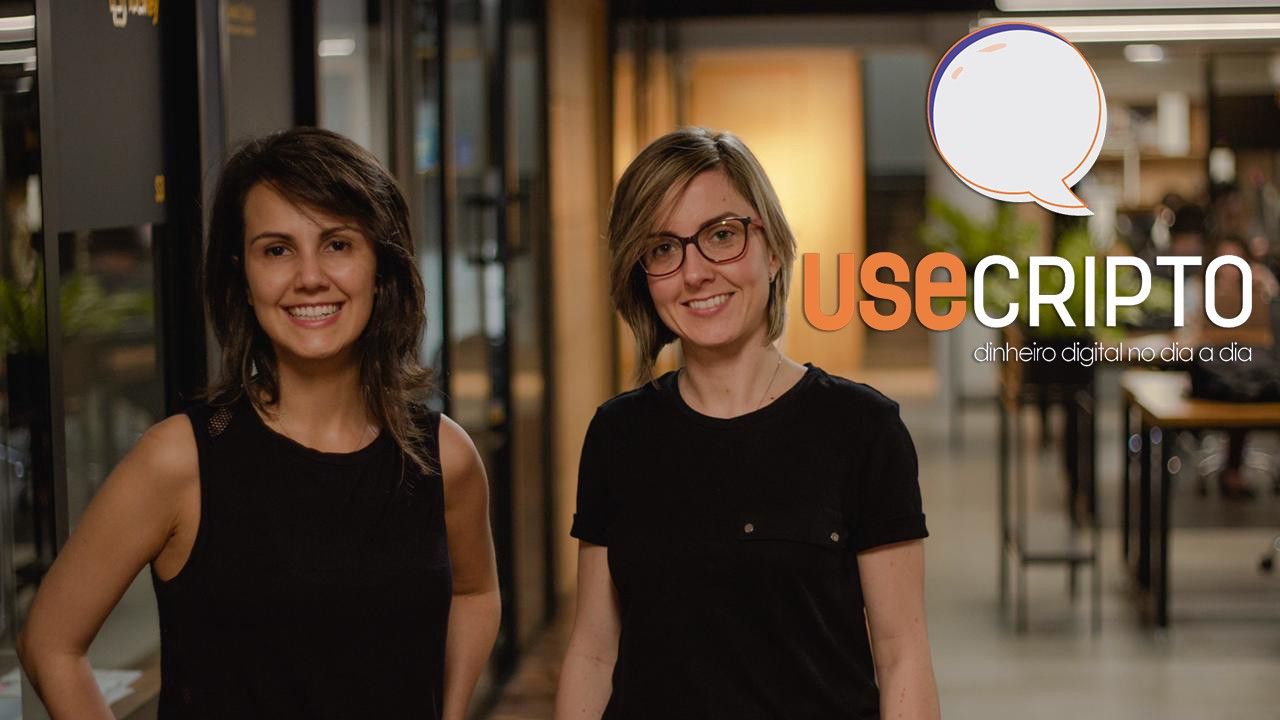 This time, they challenged the port of Porto Alegre, Brazil to Florianópolis, all relying on cryptocurrencies for the 4-day trip.
Here are their journey experiences.
01Encrypted payment on the go
Set off
Carol and Kaká's hometown is Porto Alegre, Brazil. With a distance of more than 400 kilometers between their destination and their hometown, their first stop in Porto Alegre was at a gas station-the only place to accept Bitcoin!
After filling up the fuel tank, their first encrypted payment was successfully completed through the "Digital Money" brand encrypted POS terminal. Workers at the gas station told them that many people are actually paying with bitcoin.
Crypto payments at gas stations in Porto Alegre
Charge Challenge
In Brazil, like most countries, highways require tolls. When they arrived at the toll booth, Carol and Kaká faced their first real challenge: This high-speed toll booth only accepts cash or checks, not even credit cards, although credit card payments are the most common payment method in Brazil.
So they talked to the toll station's webmaster and tried to persuade the webmaster to let them pay in cryptocurrency, but unfortunately, this time they failed to negotiate and had to pay in French currency.
Arrive in Florianopolis
After a long drive, they reached Florianópolis, the capital of the state of Santa Catarina in southern Brazil. The city is known for its beautiful beaches, and it is also one of Brazil's major innovation and technology centers, attracting many start-up entrepreneurs in the technology sector.
02Crypto Payment for Meals and Accommodation
Pay for meals and accommodation with cryptocurrencies
Carol and Kaká stayed at Hostel Casa Terra-apparently the only hotel in Florianópolis that accepts cryptocurrency. The owner of the hotel, Diego, is an avid cryptocurrency enthusiast.
At Hostel Casa Terra, you can send cryptocurrencies to the host's wallet, book surfing lessons, transfers, travel and more.
Hostel Casa Terra supports cryptocurrency payments
lunch
At lunch, they went to a place called Mercadoteca, because there were two restaurants that accepted cryptocurrencies, one of which was SavasArmazém. Pedro, a worker behind the SavasArmazém counter, told them that accepting cryptocurrencies is an innovation because many tech companies are located here.
In this restaurant, they had lunch with friends of local cryptocurrency enthusiasts.
Pay with cryptocurrency at SavasArmazém
03 Use crypto payment for shopping
"Cryptographic base"
Florianópolis has a shopping mall called Multi Open Shopping. There, more than 80% of stores accept Bitcoin payments! Not only for goods in the store, you can also use cryptocurrencies to pay service charges, cinemas, food and more in shopping malls.
Here, they pay in the store using cryptocurrency through an encrypted POS terminal provided by Bancryp.
Pay with cryptocurrency at Multi Open Shopping Mall
Prepaid encrypted credit card
In the evening, when they went to drink beer together, they found that there were no encrypted POS machines or encrypted wallets available at the bar. So they got a prepaid encrypted credit card from Alterbank, and they exchanged bitcoin into fiat for payment.
With this encrypted credit card, they can use bitcoin to pay in street markets and restaurants, even if the store does not have any cryptocurrency POS machines.
Spend with Bitcoin in Brazil and watch the video: https://v.qq.com/x/page/w3029d0jing.html
04Visit crypto organizations
Caroline and Kaká also visited an organization that organized hackathon (committed to blockchain technology), lectures, and seminars during the trip.
Through this visit, they had the opportunity to meet other password enthusiasts and get an overview of the community development here.
After the trip, on the way back, they made their last payment in cryptocurrency-filling the car with gas. Galo gas stations still accept cryptocurrency payments through POS terminals provided by Bancrypto.
05 conclusion
Florianópolis in Brazil is a very crypto-friendly city, but despite this, merchants that do not accept crypto payments are still the majority.
In the tweet before the vernacular blockchain, "the latest evaluation of the blockchain by 11 countries and their leaders, or the global weathervane", we have introduced Brazil. Although Brazilian President Jair Bolsonaro knows almost nothing about cryptocurrencies and claims "I don't know what Bitcoin is, I just oppose it", but in the application of blockchain technology On the other hand, Brazil has not stopped exploring.
There are actually many countries that can use bitcoin for consumption. Except Brazil, Japan, Venezuela and other countries use cryptocurrencies is also commonplace. In the tweet before the vernacular blockchain, " How to use and consume Bitcoin: How to spend it, where to spend it, and what to buy ", it introduced how to use cryptocurrencies in Japanese shopping malls. The old veteran cat in the blockchain industry has used Bitcoin to buy real estate in Tokyo, Japan.
The red labels indicate high concentration of stores that support Bitcoin payments. Source: Coinmap
As cryptocurrencies gradually enter the mainstream, more and more countries and cities will definitely accept cryptocurrency payments in the future.
Issue 390: If you have a chance to travel with a cryptocurrency for payment, what route will you choose? why? Welcome to share your views in the message area.
——End——
"Disclaimer: The source of this article is Medium. The author is Flavia Baldassarri. The translator has modified it. The article is an independent opinion of the author. It does not represent the standpoint of the vernacular blockchain, nor does it constitute any investment opinions or suggestions. A