Global giants are rushing to launch the BaaS platform, and the future lifeline of the blockchain is imperative
On April 9th, Jingdong released the White Paper on Blockchain Technology Practice in Jingdong District (2019), which mentioned that the technical structure of the blockchain in Jingdong District is divided into two parts: JD Chain and JD BaaS .
On March 30, the National Internet Information Office released a list of domestic blockchain information services (the first batch), among which, Tencent Cloud TBaAS blockchain service platform, Jingdong blockchain BaaS platform, ant block Blockchain projects for Internet head companies such as the Chain BaaS platform are appearing on the published list.
So, what exactly is "BaaS"? Why are so many Internet head companies competing to launch BaaS services? Is BaaS the main battlefield for future competition?
01 What is "BaaS"?
To give an example, a start-up small business wants to develop a new blockchain. Developers often have to start from scratch and write code line by line. However, if the BaaS service is used, the commonly used code has been written in advance and modularized into common functions. This way, developers can connect one-step through a single interface by connecting these functions. This approach can reduce the barriers for SMEs to use blockchains and quickly create blockchain environments such as private, public and hybrid chains.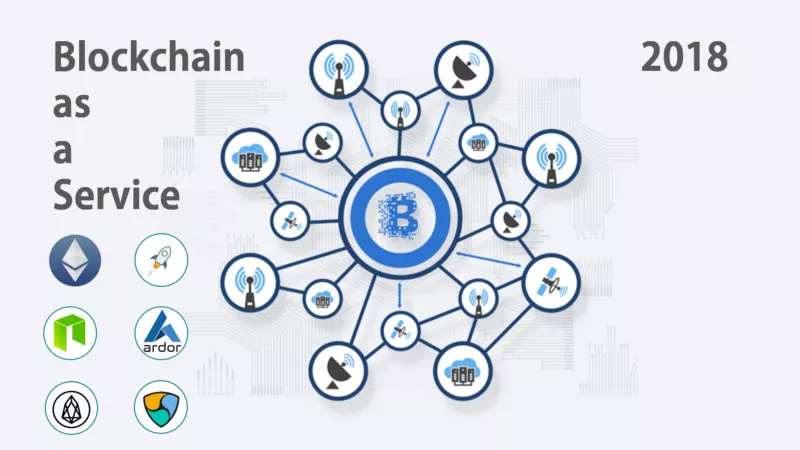 ▲ Image source: Nikos Sotiriadis
BaaS, the full name is Blockchain-as-a-Service, blockchain as a service. BaaS refers to the creation of a service that enables users to quickly apply the benefits of blockchain technology to business processes with minimal effort in a short amount of time.
BaaS is mainly a concept proposed by Microsoft and IBM technology giants. It is simply understood that it is actually a new type of cloud service, a cloud service that combines blockchain technology. Technology companies such as Microsoft and IBM have opened up a space from their own cloud service network to run a blockchain node.
Compared with the nodes of common nodes and trading platforms, the advantages of BaaS nodes are: more instrumental, easy to create, deploy, run and monitor blockchain . BaaS provides ancillary services that provide incubators for blockchain developers and entrepreneurs.
( Note: Backend as a service is also abbreviated as BaaS, which is not the same as blockchain as a service (BaaS), pay attention to distinguish)
ABI Research, a US market research firm, predicts that by 2023, revenue from sales and related services for distributed Ledger Technology (DLT, or blockchain technology) will exceed $10.6 billion. Undoubtedly, a large part of this large market share will be directly occupied by the BaaS platform.
In addition, several global technology giants, such as Microsoft and Amazon, have begun to actively open up their own battlefields.
02 Development of BaaS
At present, a large number of companies and enterprises have shown great interest in using blockchain technology and introducing it into the company's business operations. After all, using a distributed blockchain technology solution can bring many benefits over traditional centralized systems.
Using blockchain technology, all input information can be completely (or partially) transparent, if necessary, and can be accessed publicly by corporate customers (B2C models), partners and contractors (B2B mode), which greatly enhances the work. Transparency reduces the cost of trust for all parties.
Since all the information is stored in the blockchain, the inspection requirements of all participants in the business process can be greatly reduced, enabling users to work together more quickly. At the same time, it can also enable companies to reduce the use of expensive third-party intermediary services, such as data verifiers, impartial people, and so on. In addition, blockchain technology can replace some of the intermediate link contractors, and the blockchain can not only efficiently complete the work of these contractors, but also at a very low cost.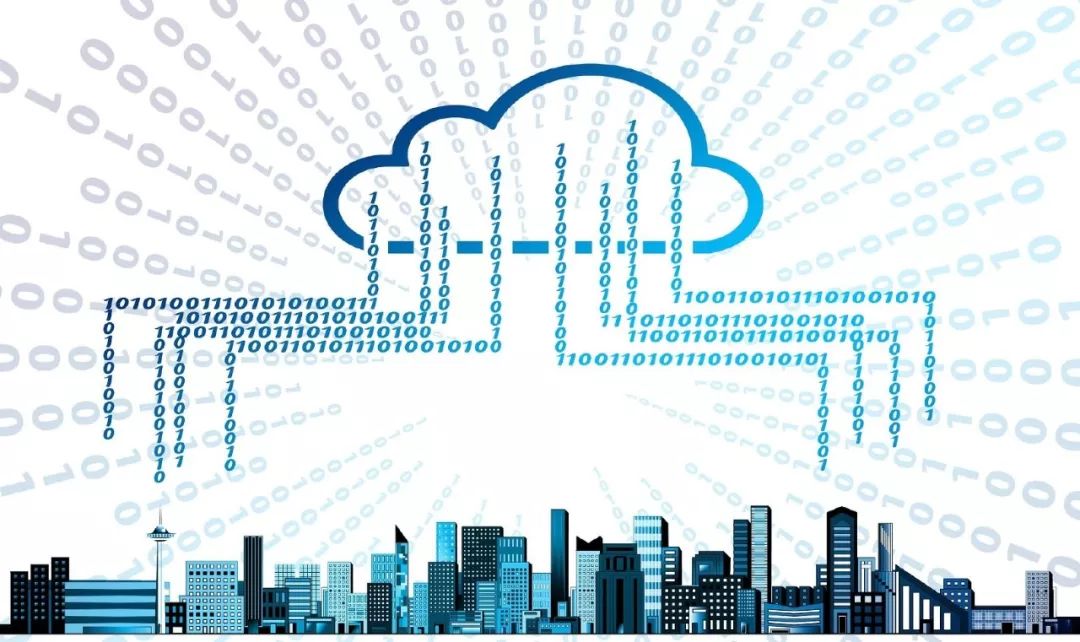 Initially, BaaS was only developed in the financial and insurance sectors. As early as November 2015, Microsoft launched the Blockchain as a Service (BaaS) program. The program introduces blockchain technology to Microsoft's Azure cloud services and provides BaaS services to financial industry customers using Azure Cloud Services, enabling them to quickly create blockchain environments. Like the famous blockchain R3 Alliance, its distributed ledger, Corda, is working with Microsoft.
Now, we can clearly see that the use of BaaS is not limited to financial markets. BaaS can also be fully empowered in the areas of retail, supply chain management and control, commodity ownership registration, accounting, art and intellectual property certification.
03 BaaS layout of famous technology companies
From a technical point of view, blockchain technology has always been a huge challenge because it requires not only a truly reliable and efficient data storage solution, but also a high degree of scalability. In addition, this blockchain solution must be compatible with other systems, making the implementation of blockchain solutions extremely expensive. It is even more difficult to find qualified technical talents to participate in the construction of blockchain solutions for enterprises in this emerging and not mature field.
In this context, BaaS is an important opportunity for companies to achieve and use blockchain technology to meet their business needs. In this regard, many large technology companies are very aware of this fact, and are eager to occupy a place in the industry, have launched a common blockchain platform services:
1, Microsoft
Microsoft's Azure enterprise cloud computing platform is the world's first platform to offer BaaS services. The platform's dedicated enterprise intelligence contract service uses blockchain networks such as Ethereum, Hyperledger Fabric, Corda (R3), Chain Core and Quorum to simplify the creation of blockchain solutions. The BaaS service provides off-the-shelf architecture versions, interaction logic and counterparty functions in the system, linking external data through oracles, and other tools and solutions.
Launched at the end of 2018, the Azure blockchain development tool includes the creation of SMS, voice platforms and autonomous user identification systems, allowing users to create solutions to facilitate interaction with blockchains, integrating Internet of Things (IoT) solutions and Different mobile client, application solutions.
2, Amazon
Amazon is the largest US company in this market segment and has created and actively used two BaaS products: the Amazon Quantum Ledger Database (QLDB) and the Amazon Managed Blockchain Service.
Amazon's blockchain products use Ethereum and Hyperledger Fabric technology, allowing users to easily create and manage private blockchains. Amazon's hosted blockchain service is an off-the-shelf solution for managing blockchains that allows users to control the necessary certificates, connect new users, and extend access to existing areas. Amazon's blockchain products also provide statistics on current network status, workload levels, and other operational metrics, such as computer resources, memory, and usage data for storage systems.
3, IBM
IBM's blockchain platform includes software, templates, code samples, and other tools that allow users to create their own blockchain solutions and launch, test, and manage them in the IBM Cloud.
In February 2019, IBM introduced the IBM Blockchain Platform Free 2.0 release, announcing a "new generation deployment and release blockchain network" solution. It includes an off-the-shelf architecture and a centralized, easy-to-understand user interface that allows people with lower levels of technical knowledge to "assemble" a satisfactory blockchain solution.
4. Domestic technology giant BATJ
Tencent and Baidu specialize in the application of blockchain technology in the financial sector. The two sides have successively established a commercial-grade BaaS platform for the financial industry.
In June 2016, the financial industry alliance chain cloud BaaS developed by Weizhong Bank was released. In November 2017, Tencent Cloud officially released the financial-grade solution Tencent Blockchain as a Service (TBaaS), users can quickly build their own alliance chain on the cloud platform according to their own business needs.
In July 2017, Baidu relied on Baidu Trust blockchain technology framework to launch blockchains for payment clearing, digital bills, bank credit management, equity certification and trading platform securities trading, insurance management, financial auditing and other fields. BaaS platform.
Alibaba and JD.com pay more attention to online and offline integration, and conduct technical exploration in the field of commodity anti-counterfeiting.
In April 2018, the Tmall luxury platform Luxury Pavilion launched a genuine traceability function based on the Alibaba Cloud blockchain solution. In August 2018, Alibaba Cloud released an enterprise-grade BaaS platform for commodity traceability, supply chain finance, data asset trading, digital content copyright protection, etc., supporting one-click rapid deployment of blockchain environment to achieve cross-enterprise and cross-regional Blockchain application.
In August 2018, BaaS, the "Jingdong Blockchain Anti-counterfeiting Traceability Platform", was officially launched, and the products were chained from raw materials, production and processing, logistics and transportation, and retail transactions.
In the new field of BaaS, there are constantly new visitors, many of which seem to be not core participants. For example, KT, the largest telecommunications company in South Korea, plans to launch a platform product that will provide BaaS services to enterprises in April this year. The CEO responsible for the project said that the platform will reduce the barriers to entry and price of blockchain technology into the local company's business and will create a large and sustainable ecosystem that will increase the efficiency of all participants.
Today, in the BaaS space, in addition to the companies mentioned above, dozens of large companies are actively developing, including but not limited to: HP, Oracle, Google, SAP, HPE, Intel, Deloitte, Blockstream, and so on. Alliances such as the R3 and the Hyperledger Foundation are also working to create a sustainable market for BaaS services for market participants across the world.
04 summary
Just as Staking Eoconomy is slowly gaining popularity, the enterprise-level BaaS platform is slowly becoming a trend. In the future, more and more small and medium-sized enterprises will integrate blockchain technology into their own businesses through the BaaS platform and enjoy the block. The bonus brought by chain technology.
——End——
Original: Compilation: Fang Fang
Source: vernacular blockchain
We will continue to update Blocking; if you have any questions or suggestions, please contact us!
Was this article helpful?
93 out of 132 found this helpful