Original: Yahoo Finance , the original co-authors: Noelle Acheson, Galen Moore and Christine Kim
Source: Odaily Planet Daily Translator: Moni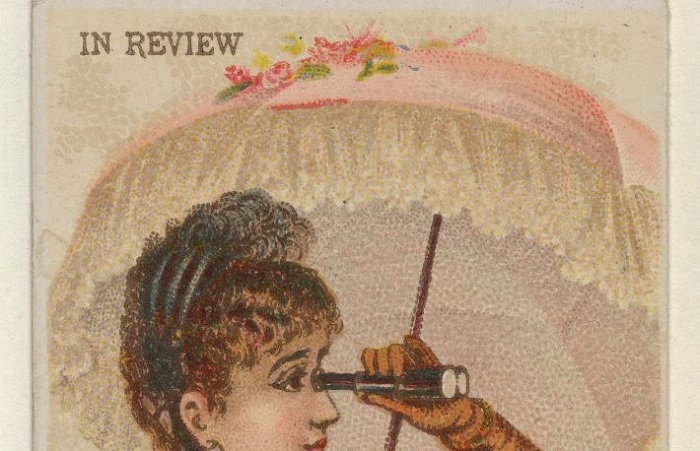 For blockchain and encryption technology, 2019 is a historic year.
As a revolutionary technology, blockchain has attracted the attention of leaders from various countries, from President Xi Jinping to US President Donald Trump have issued relevant statements. Social media giant Facebook and instant messaging application Telegram have also made bold promises to integrate encryption into their products and services.
2019 is about to pass. Here we want to review the ten most noteworthy and most influential events in the blockchain and cryptocurrency field this year. Not much to say, let's take a look below.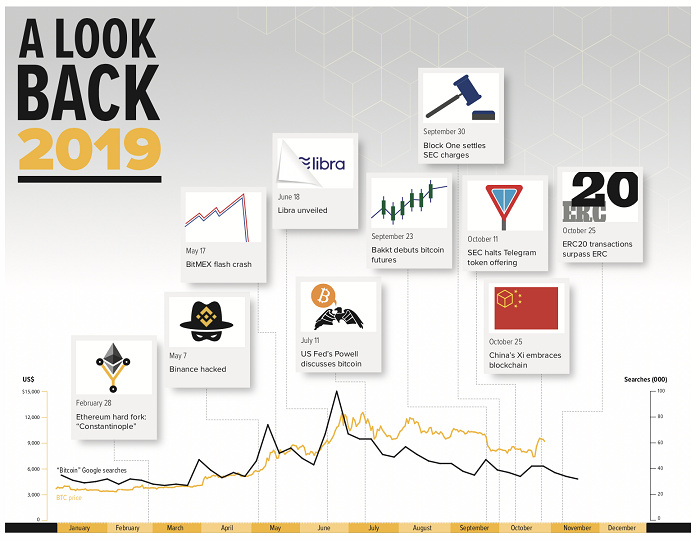 1. February 28, 2019: Ethereum "Continentino" hard fork
After many failed attempts, Ethereum, the world's second largest cryptocurrency by market value, performed its sixth system upgrade (also known as a hard fork) on February 28, 2019. Ethereum named the hard fork "Constantinople". In fact, this upgrade was performed twice. Because the community discovered a very serious vulnerability after the first upgrade, developers had to Repairs were performed within the next few hours, and a second estimate was implemented.
2.May 7, 2019: Binance under hack
Binance, the world's largest cryptocurrency exchange by trade, was theft of $ 40.7 million in bitcoin on May 7, 2019, after which the company announced that it would enable their User Security Asset Fund (SAFU) to Make up for the loss of hacked users. "In this difficult period, we strive to maintain transparency and thank you for your support." It is worth mentioning that the hacking incident caused the price of Bitcoin to fall. Nearly $ 300.
3. May 17, 2019: BitMEX crashes
On May 17, 2019, the cryptocurrency exchange Bitstamp suddenly appeared in a large number of bitcoin sell orders, causing the price of bitcoin to plummet by 15% overnight, and dropped from $ 7,700 to $ 6,600 in just 15 minutes. As a result, the bullish sentiment of many cryptocurrency traders has changed dramatically, and the cause of the flash crash has not been disclosed so far, and the cryptocurrency industry is also speculating and arguing.
4. June 18, 2019: Facebook releases Libra white paper
This summer, social media giant Facebook launched their first and only cryptocurrency project, Libra, a digital currency designed to be a non-licensable blockchain network designed to take advantage of the "low price volatility" feature to facilitate cross-border transactions. International payment transactions. However, shortly after the Libra white paper was released, U.S. regulators have asked Facebook CEO Mark Zuckerberg to testify to Congress about the project. Although lawmakers are very concerned about the project, Libra seems to be continuing to move forward, and if all goes well, they will be officially released in 2020.
5.July 11, 2019: Fed Chairman Discusses Bitcoin
On July 11, 2019, Federal Reserve Chairman Jerome Powell testified before the Libra project on the Senate Banking Committee, despite Jerome Powell raising many "serious concerns" about the digital currency project However, when it comes to looking at Bitcoin, he doesn't seem to "kill one stick", but thinks that Bitcoin has the potential as digital gold. In addition, many industry opinion leaders, including Barry Silbert, CEO of Digital Currency Group, responded to Jerome Powell's views on Bitcoin on Twitter.
6.September 23, 2019: Bakkt launches Bitcoin futures
The Bitcoin futures exchange Bakkt, supported by the NYSE parent company Intercontinental Exchange, has officially launched physical settlement of Bitcoins to U.S. institutional investors in September this year after several extensions and questions from U.S. regulators. Futures contract products. Just three months after Bakkt launched its futures products, Bitcoin futures contract transaction volume reached a record $ 124 million.
7. On September 30, 2019, the US Securities and Exchange Commission and Block.One reached a settlement
The creator of EOS blockchain, Block.One, is perhaps the company that has raised the most funds through the initial coin offering (ICO) in history, and it has reportedly raised $ 4.1 billion. But then they were charged by the US Securities and Exchange Commission over their ICO token sales, but this year the allegations were finally settled and the company agreed to settle these allegations by paying a civil fine of $ 24 million, which is equivalent to their financing 0.58% of the total.
8. October 11, 2019: US Securities and Exchange Commission suspends Telegram token issuance
If EOS is the most funded initial token issue in history, then the initial token issue by the privacy instant messaging application giant Telegram may be the second largest token issue in history. In addition, Telegram has raised $ 1.7 billion in funds by issuing tokens for its blockchain project "TON" and plans to launch the "GRAM" cryptocurrency in October 2019. But just before the token issuance deadline, the SEC sued Telegram, claiming that the tokens they issued were unregistered securities, and ordered a moratorium on token issuance. As of this writing, the SEC's allegations against Telegram remain unresolved.
9. October 24, 2019: China embraces blockchain
On October 24, 2019, when President Xi Jinping chaired the 18th collective study of the Political Bureau of the Central Committee, he emphasized that the integrated application of blockchain technology played an important role in new technological innovations and industrial changes. We must regard blockchain as an important breakthrough in independent innovation of core technologies, clarify the main attack direction, increase investment, focus on overcoming a number of key core technologies, and accelerate the development of blockchain technology and industrial innovation. He pointed out that the application of blockchain technology has extended to many fields such as digital finance, the Internet of Things, intelligent manufacturing, supply chain management, and digital asset trading. At present, major countries in the world are accelerating the development of blockchain technology. China has a good foundation in the field of blockchain. We must accelerate the development of blockchain technology and industrial innovation, and actively promote the development of the integration of blockchain and economy and society. Xi Jinping emphasized the need to strengthen basic research, improve original innovation capabilities, and strive to keep China at the forefront of theory in the emerging field of blockchain, occupying the commanding heights of innovation, and gaining new industrial advantages.
10.November 10, 2019: ERC20 token transaction volume exceeds ETH
In November 2019, the transaction volume of ERC20 tokens based on the Ethereum blockchain exceeded the transaction volume of its native token, Ether. Determined by blockchain data startup CoinMetrics for the first time, this "counterattack" of transaction volume can be regarded as Ethereum-a milestone in the development process of the world's second largest blockchain, because it shows that Ethereum users can Use the blockchain for intended designs, such as the development and execution of decentralized applications (DApps).