This article comes from Yahoo Finance , the original author: Leigh Cuen
Translator: Odaily Planet Daily Moni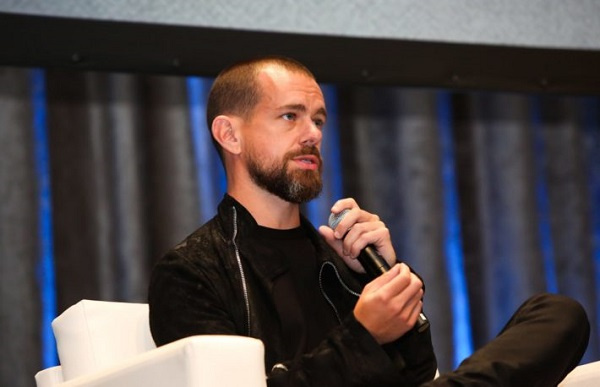 Jack Dorsey, a man who is considered to have a better understanding of cryptocurrencies than Mark Zuckerberg, is now making new attempts in the field of decentralized technology. According to a recent tweet from Jack Dorsey, he will build a decentralized standard for social media by supporting an independent team, which, if implemented smoothly, could bring fundamental changes to the entire social media infrastructure.
On Wednesday (December 11), Jack Dorsey, CEO of Twitter and Square, announced that he will fund Blue Sky, an independent team of five open source designers and engineers who will develop a New open and decentralized social media standards. According to Jack Dorsey, his goal is to make Twitter the ultimate client of the standard.
It is reported that the operation mode of this new "Blue Sky" team will be similar to Square Crypto, which is an entity focused on bitcoin technology research and development and operates separately from Fintech unicorn company Square. Similarly, the "Blue Sky" team will focus on open standards for decentralized processes across social platforms and is not affiliated with Twitter. Although Jack Dorsey did not directly disclose the specific work of the "Blue Sky" team, he hinted that the use of the "fundamental principles" of blockchain technology can provide some tools to achieve "open and persistent hosting, governance, and even monetization" of social media.
Vijaya Gadde, Twitter's head of corporate law and policy, also posted on Twitter that the new project, called "Blue Sky," is part of Twitter's extensive efforts to "support and promote the value of free and open Internet." In addition, Jack Dorsey explained why he was pushing Twitter to create a decentralized social media standard at this time. He said that centralized social media solutions are now facing adjustments, including global misuse and misleading information. Problems, while the value of social media is changing, from content hosting to recommendation algorithms that guide people 's attention, but these algorithms are often proprietary, users cannot choose or build alternative algorithms, and existing social media incentives often lead to People focus on content and conversations that cause controversy and outrage, not content and conversations that promote health and quality.
In fact, there are indeed some problems with the "wind direction" of social media networks today, and they have been proven in countless psychological studies.
According to Kaliya Young, co-founder of two startups, Internet Identity Workshop and HumanFirst.Tech, given the current state of the social media industry, the members of the "Blue Sky" team will come from experienced industry experts, rather than choosing to start from scratch. Kaliya Young also said that the team will model the social threats generated by social media to understand how social media affects people, and they believe that existing technology agreements for content interoperability cannot solve content review or community management issues.
However, Kaliya Young seems to be a little bit upset with Jack Dorsey's public announcement at this time, as this practice is somewhat disrespectful to organizations in the industry who have worked on open standards for social media for more than a decade.
Of course, many people in the industry have also responded positively to Jack Dorsey's ideas, such as:
1. Sarah Jamie Lewis, a security researcher and founder of the non-profit Open Privacy, posted on Twitter, comparing the decentralized social media standard to "the next generation of Pokemon";
2. Fred Wilson, an early investor in Twitter and founder of United Square Ventures (USV), also praised Jack Dorsey 's latest exploration. He wrote on Twitter: "It 's great to see Twitter founder Jack Dorsey The team is working on blockchain technology, and I really hope that Twitter was created after the birth of Bitcoin, not before, maybe that will let them choose a different path for reasonable reasons. "
3. Microsoft Associate Project Leader Daniel Buchner expressed his willingness to work with the "Blue Sky" team on Twitter. He revealed that the Social Web Working Group had previously published a guide to the World Wide Web Consortium activity stream, which involved A lot of open source work related to decentralized identifiers is aimed at attributing users' social media profile data to the users themselves, which can be used on the Internet without being tied to social media platforms like Facebook.
4. Neha Narula, director of research at the Massachusetts Institute of Technology's Digital Currency Program, provided Jack Dorsey with a 100-page report covering some obstacles in trying to build a decentralized social media network.
Will decentralized social media standards be a difficult idea to put into practice?
Although the "Blue Sky" team's goals are very lofty, there are some questioning voices in the industry: What industry problems will they solve first?
To be fair, when Jack Dorsey announced the establishment of Square Crypto in March this year, he had a similarly ambitious plan, which also attracted a lot of attention in the industry, but then it gave a feeling of "thunder and rain." Therefore, Kaliya Young believes that if Jack Dorsey really wants to do this, he needs to recruit someone who knows it, such as current experts such as Shireen Mitchell, Sydette Harry, and Ben Werdmuller.
Another decentralized social networking expert, Tim Pastoor, founder of Dutch digital identity startup 2way.io, believes that personal identity management is one of the key elements for promoting a healthy social network. The information is filtered to a trusted source, so the chance of problems is small. Tim Pastoor also supports Iris, a P2P network open source project similar to Twitter, that can use a mesh network to communicate when the network is down.
No matter who will eventually join the Blue Sky team, it is already clear that blockchain technology will play a very important role in this project. Twitter Chief Technology Officer Parag Agrawal posted on Twitter the ideal candidate criteria for the Blue Sky team. The two most important are: 1. Curious about all disciplines; 2. Work experience in the blockchain field.
From Tim Pastoor's point of view, although it is not yet known how Jack Dorsey will use blockchain technology to explore decentralized social media standards, it makes sense to fund independent teams. He even took this approach of Jack Dorsey Analogous to AT & T funding Bell Labs in 1947, which eventually succeeded in inventing the transistor.
Tim Pastoor goes further:
"AT & T funded Bell Labs and eventually helped them succeed in inventing transistors. Today information can be switched automatically, and people can enter numbers and connect to anyone, anywhere on the network. Basically, this is what Twitter wants to do now."
As long as users have a certain degree of control over their social profile data, decentralized social media protocols can enable more intermediaries and companies to promote activities across social networks, which is obviously a very big leap. According to a tweet from Twitter CTO Parag Agrawal, the work of the Blue Sky team will need to consider not only Twitter's business model and general open source processes, but also the own business models of the entities involved in the decentralized standard.
In fact, although Jack Dorsey's idea of ​​supporting a "health and decentralized social media network" is not unique, what he is doing now should be a positive step in the right direction.
If reprinted, please indicate the source.