Twitter Featured: The largest brokerage in the US to test bitcoin spot trading; Samsung plans to develop blockchain main network
01 US largest brokerage TDAmeritrade cooperates with Erisx or launches spot transaction
The Block reporter Frank Chpano:
Exclusive: Erisx is testing the new digital currency (spot) trading market, and TD Ameritrade is the company that seeks to work with it.
(Translator's Note: TD Ameritrade has more than 1.2 trillion US dollars of assets and 11 million retail customers, is the largest brokerage in the United States, and the first company approved to provide Bitcoin futures contracts for customers.)
(Translator's Note: Erisx is a Chicago Board of Trade, previously had a strategic investment by TD Ameritrade .)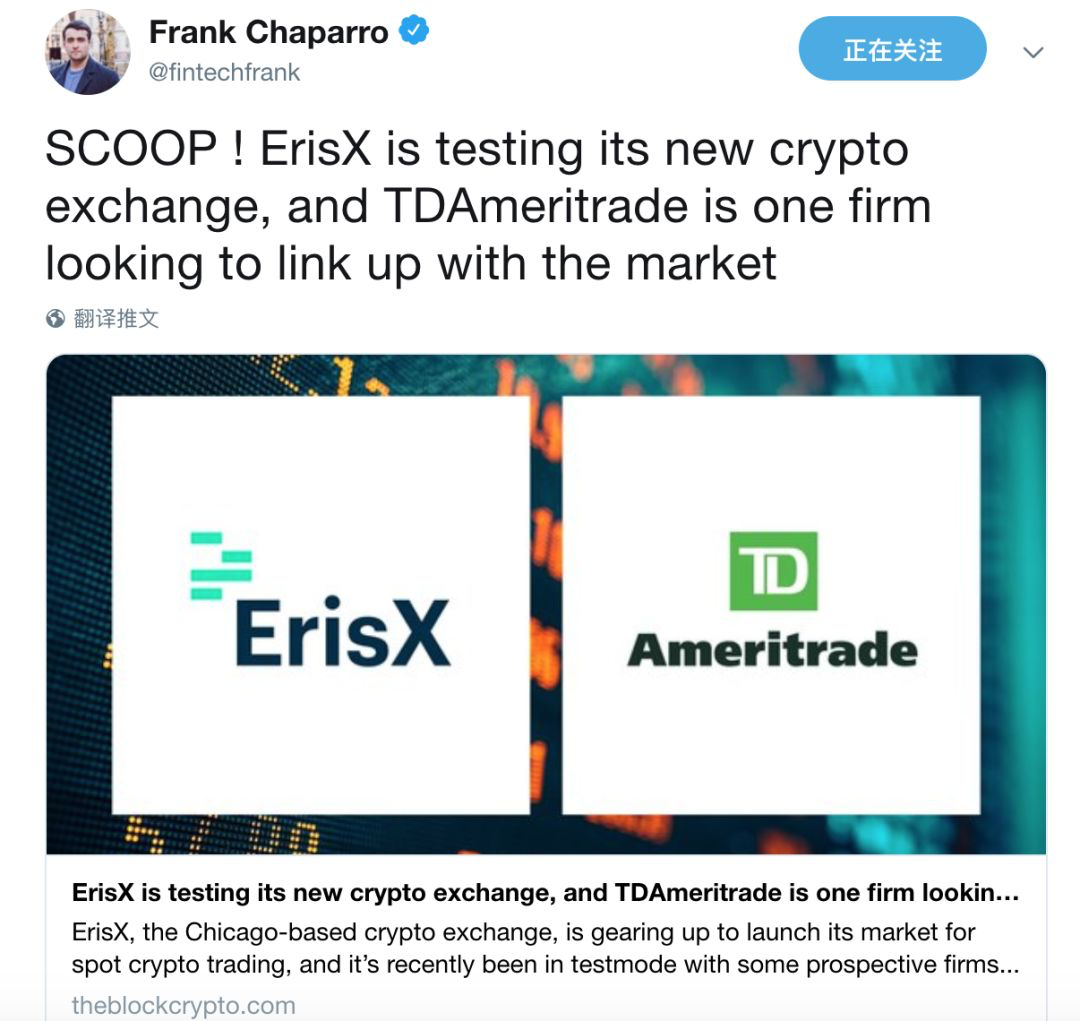 As mentioned in the detailed report, TDAmeritrade is one of the testers in the new Erisx trading market, which means that TD Ameritrade may soon offer cryptocurrency spot trading for its retail customer service. At the same time, TD Ameritrade has formed a cryptocurrency research team.

02 Sun Yuchen said that the wave field and the Premier League Liverpool football team to establish a cooperative relationship is Oolong
Wave field CEO Sun Yuchen issued a push:
Thanks to the unique and creative invitation of the Liverpool football team. I am looking forward to the cooperation between the wave field and the Liverpool club.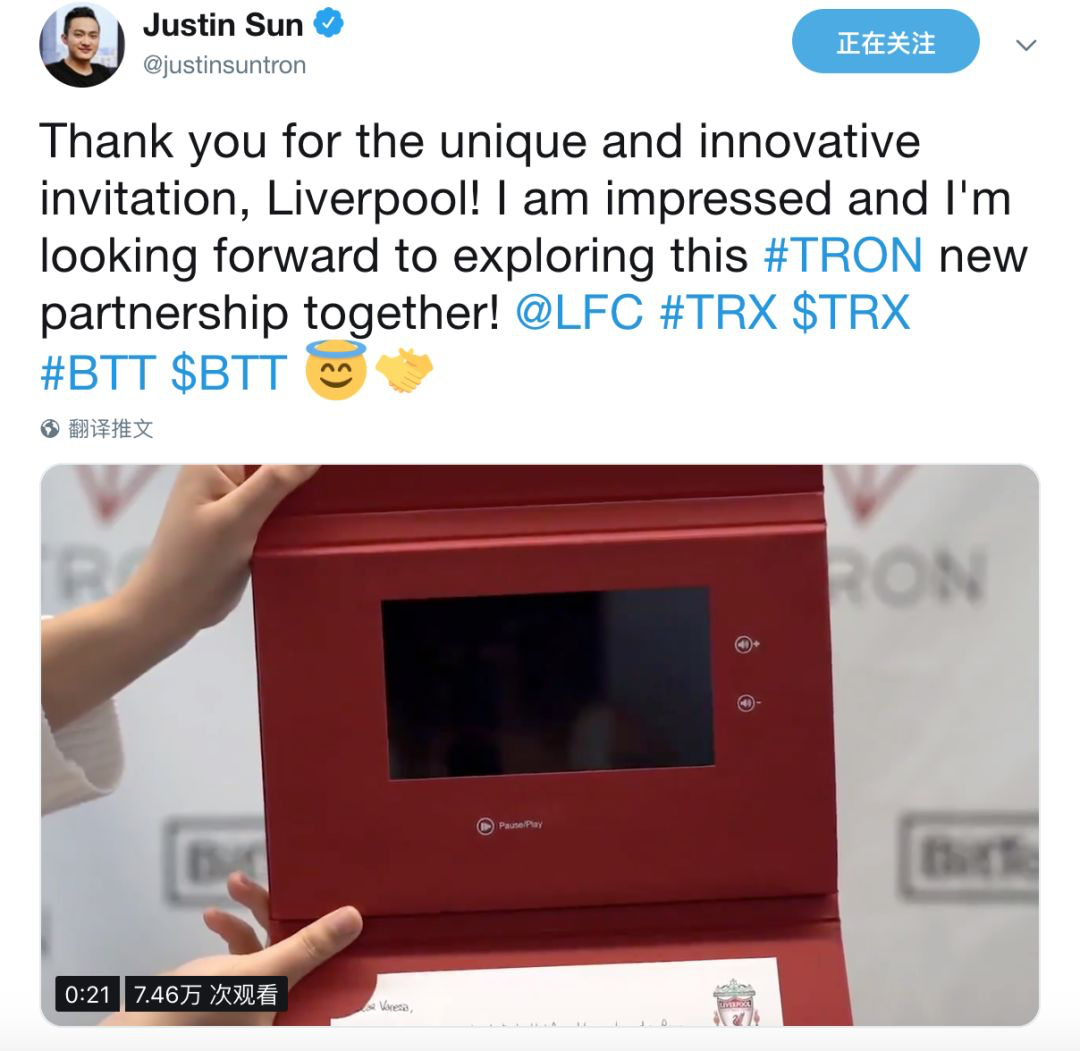 Sun Yuchen also confirmed in the comments at the bottom of Twitter that this is "official invitation", "official cooperation."


However, a Liverpool spokesperson subsequently denied this statement, saying that "Liverpool Football Club has confirmed that we have no cooperation with the wave field." The spokesperson said that Sun Yuchen may have misunderstood the informal invitation letter, and the club sent invitation letters to a number of companies in order to better understand the business of these companies.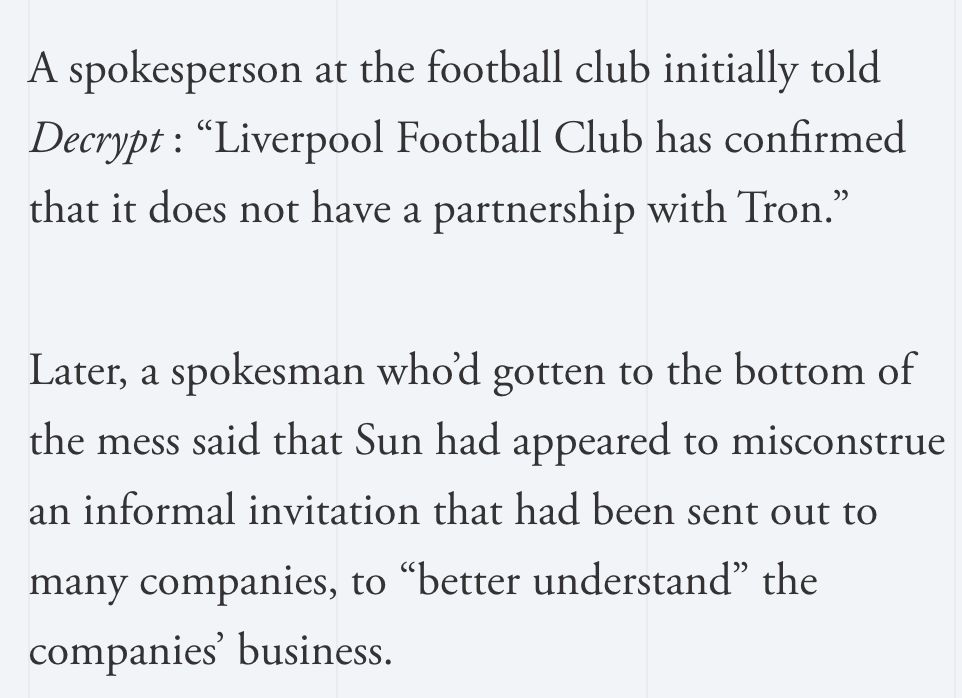 03 Samsung plans to develop the blockchain main network, how to see the big V?
ETH Hub founder Anthony Sassano:
Samsung just announced that they are developing a blockchain based on Ethereum (probably a private chain) and may launch "Samsung Coin".
The news was released two months after the Samsung Galaxy S10 mobile phone integrated cryptocurrency wallet.
Samsung is in the All IN blockchain.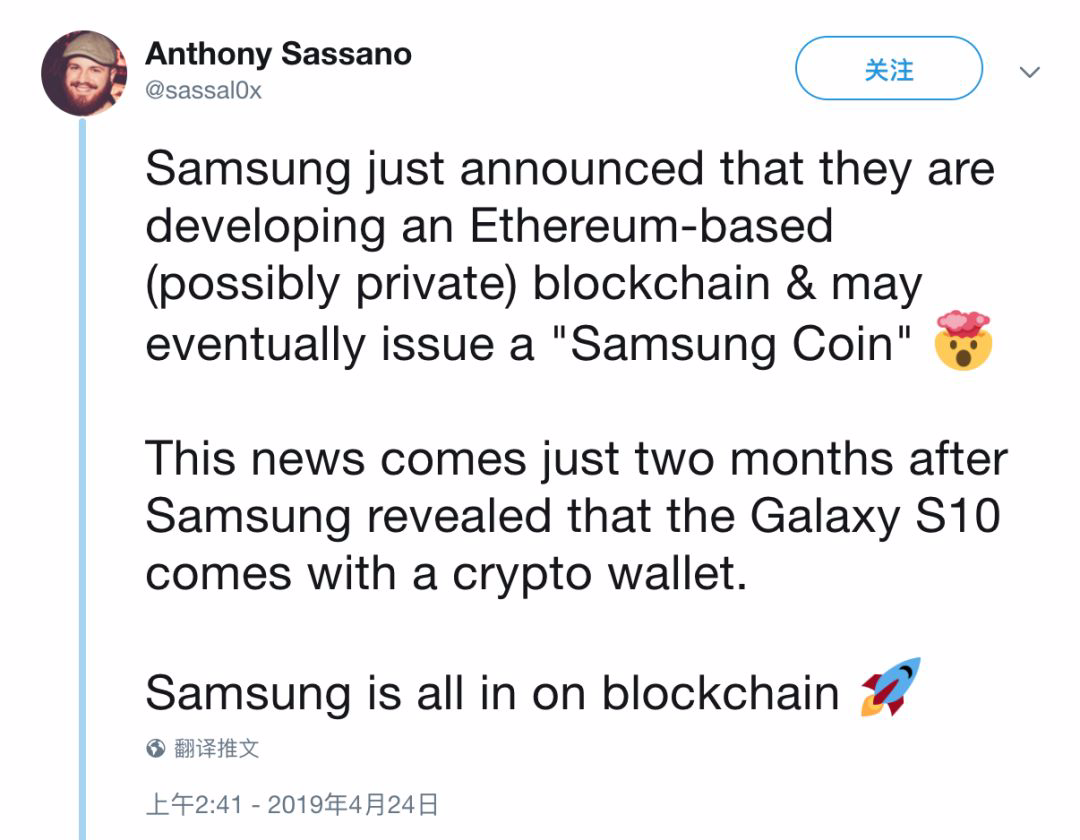 Forbes commentator Jpseph Young:
South Korea station Coindesk said that Samsung is developing a blockchain platform based on Ethereum.
Due to regulatory obstacles, it may take some time to launch. But when one of the world's largest electronics giants is developing digital currency, this is a good illustration of the problem. (Translator's Note: Joseph Young often reports on his Twitter on large companies, large organizations using blockchain, digital currency news, here he intends to emphasize that blockchain technology is slowly entering the mainstream.)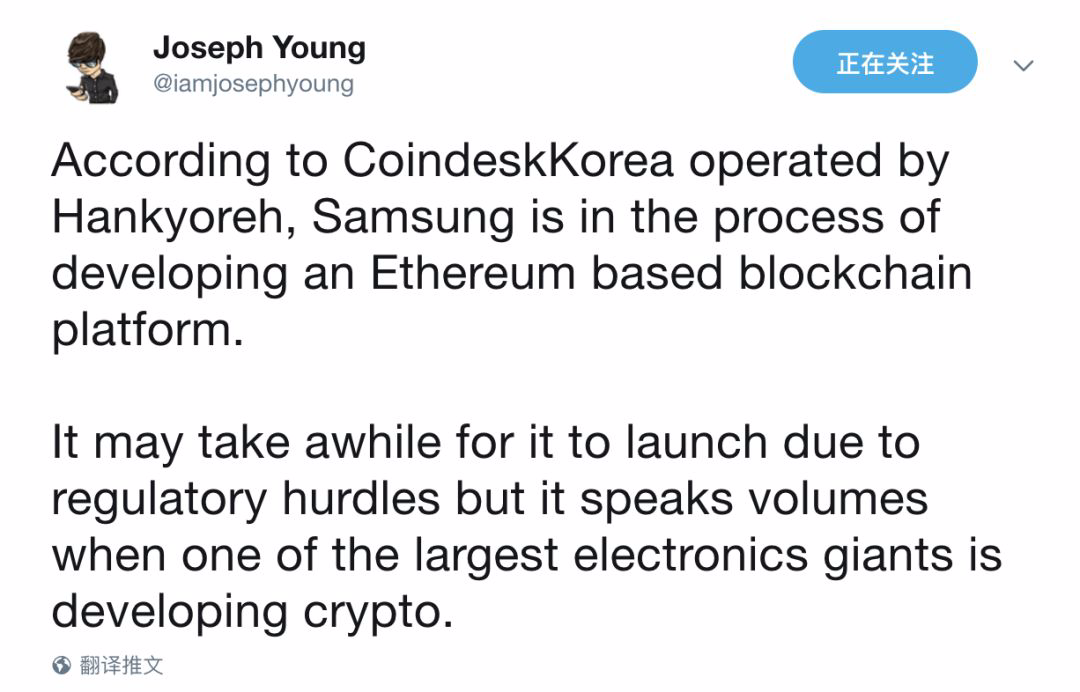 1. According to Cointelegraph, the company officially launched the Singapore Dollar Currency Exchange "Cumulative Singapore" and currently only launches the trading pair of Bitcoin and Singapore Dollar.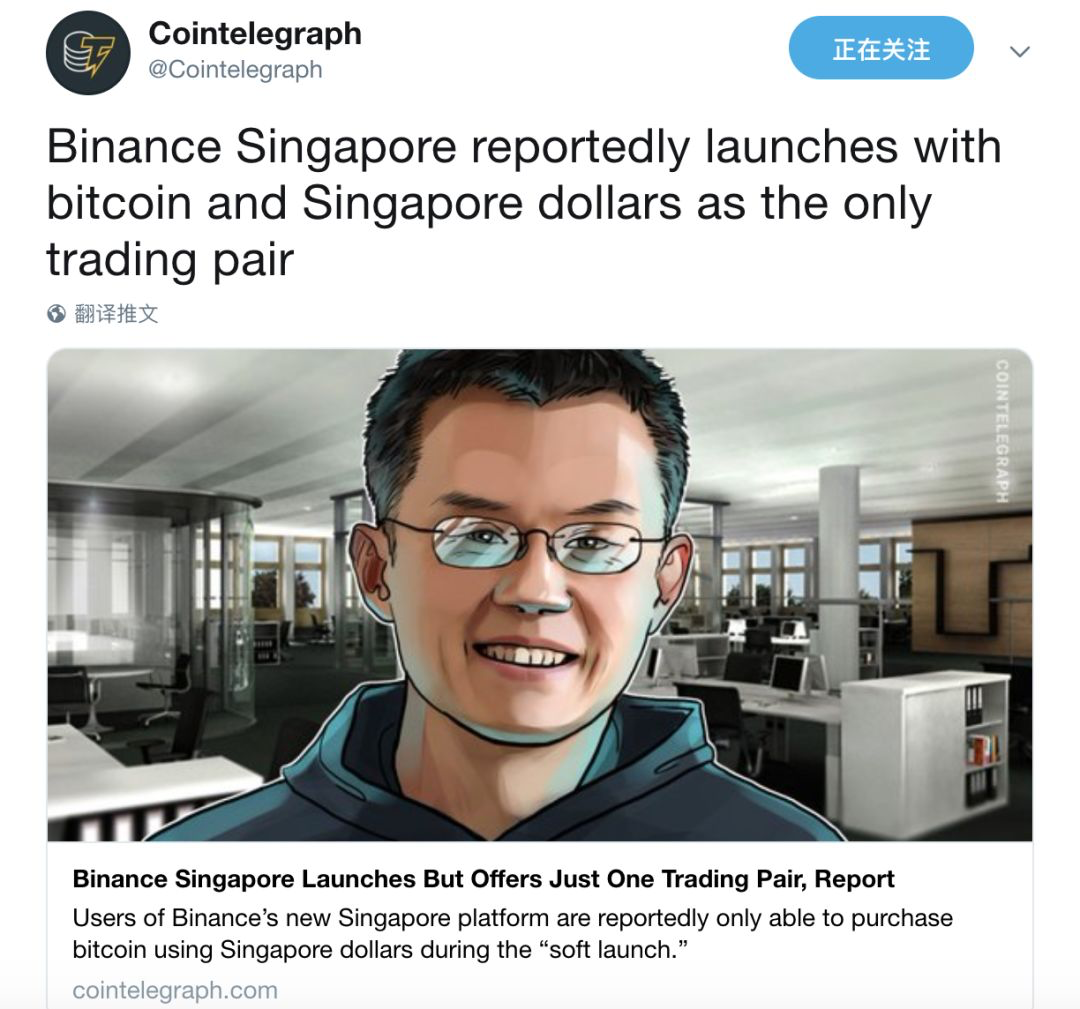 2. According to Bloomberg Crypo, legendary hacker McPhee said he had spoken to Bitcoin founder Nakamoto and planned to reveal his personal identity.
—— End ——
Source: Public Number wildflowers said, Author: Wang both March
Turn around every day and see the big coffee point of view, bringing you the freshest and most interesting points.
We will continue to update Blocking; if you have any questions or suggestions, please contact us!
Was this article helpful?
93 out of 132 found this helpful