Author Liang CHE
Source: Tweet bitpush.news
In 2019, frequent hacking incidents have become a lingering cloud over the crypto world, and BitpushNews has taken stock of some hacking incidents that occurred in the past year.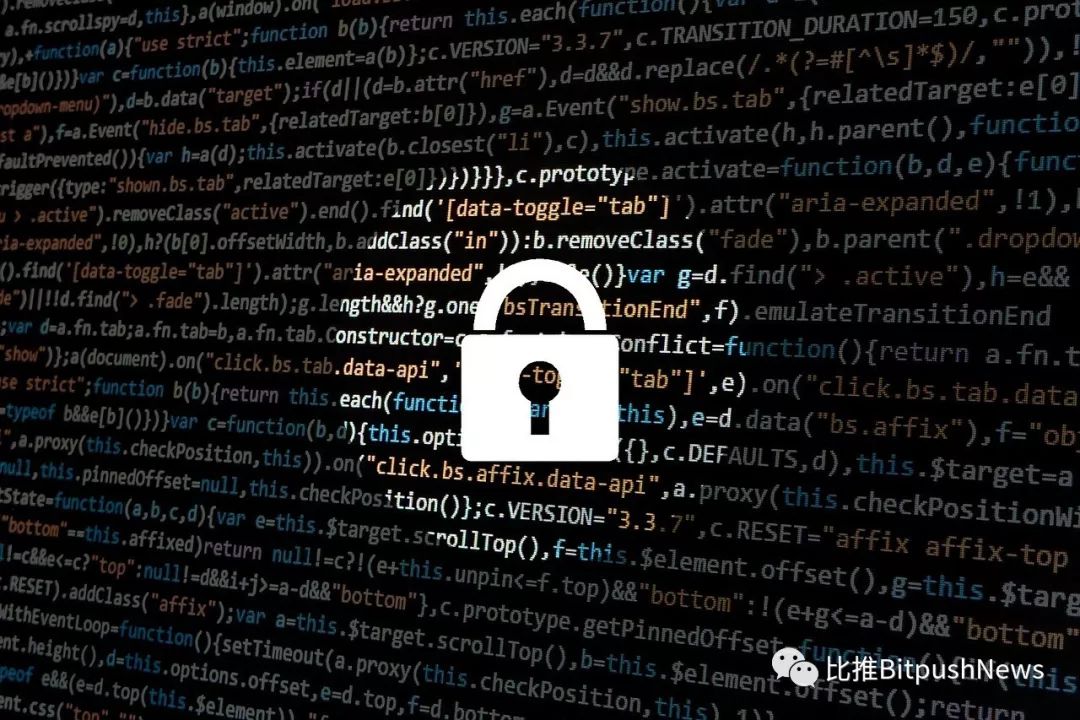 Cryptopia goes bankrupt after attack
Cryptopia, based in New Zealand, is the first cryptocurrency exchange to be hacked in 2019. The attacker moved $ 16 million worth of cryptocurrencies from the exchange in January.
After removing these funds from Cryptopia, the attackers then began to divert the stolen funds to other exchanges.
Police subsequently participated in an investigation into the hacking incident, and the Cryptopia exchange was unable to continue operations. In May this year, the Cryptopia exchange announced the closure and filed for bankruptcy protection, and the exchange owed more than $ 2.7 million to creditors.
Bithumb under attack twice in a year
In March 2019, the Korean crypto exchange Bithumb was hacked for the second time in less than a year, losing more than 3 million EOS (about US $ 12.7 million) and 20 million XRP (about US $ 6.2 million), totaling approximately $ 20 million.
However, Bithumb said that all the assets lost in the hacking incident were Bithumb's assets, and all of the user's funds were stored in the cold wallet without loss. Insiders were suspected to be the source of the attack.
As early as June 2018, the exchange lost $ 31 million in cryptocurrencies due to hacking.
Binance loses 7,000 Bitcoin
Major cryptocurrency exchange Binance suffered a hacker attack in May and lost 7,000 bitcoins, which was worth $ 40 million at the time of the market price.
Binance officials said that the attackers used various techniques to attack, deploying viruses and using phishing attacks to obtain security information. In the end, the hacker was able to access the exchange's "hot wallet" and "patiently" stole Bitcoin after gaining access to multiple accounts. However, the exchange said it would launch an emergency insurance fund to make up for lost funds.
As the price of Bitcoin continued to rise at that time, the news of Binance being hacked attracted the attention of mainstream media such as the BBC, the Wall Street Journal, the Daily Mail, and CNBC.
Bitrue loses more than $ 4 million under attack
Just one month after Binance was hacked, Singapore's cryptocurrency exchange Bitrue claimed it had been hacked and lost about $ 4.2 million.
The exchange's "hot wallet" was hacked at around 1am local time. Bitrue said that user funds have been insured and any users who lose their cryptocurrency will receive a refund. Bitrue's losses included 9.3 million XRP and 2.5 million ADA, and about 90 users of the exchange were affected.
BitPoint attacked, half of users were damaged
Entering July, as the price of Bitcoin hits a high. Crypto hacking is also rampant.
One of Japan's largest cryptocurrency exchanges, Bitpoint, hacked on July 11. Hackers attacked the exchange's hot and cold wallets, stealing about $ 32 million worth of Bitcoin, Bitcoin Cash, Litecoin, Ripple, and Ethereum, of which about $ 23 million belonged to customers of the exchange.
BitPoint said the number of victims was close to half the total number of users on the exchange, up to 50,000. The exchange stated that it will bear all losses of users.
Coinbase foils "well-planned" hack
Major cryptocurrency exchanges said in August that they had foiled a "highly complex, highly targeted, and carefully deployed hacker attack." Hackers have used various scams to gain access to Coinbase's internal systems and steal billions of dollars in cryptocurrencies, including using phishing emails and browser zero-day vulnerabilities.
The hacker disguised himself as a staff member at the University of Cambridge and sent an email with a link to the malware to staff inside Coinbase.
Coinbase said it detected and blocked the attack within hours. The attack was identified during the malicious code injection phase through automatic alerts from the system and proactive reporting by employees.
Binance KYC data leaked a lot
In August this year, some KYC photo data purportedly from Binance, a major cryptocurrency exchange, were released in the Telegram group.
Binance then responded that the data did not come from the exchange, but according to coindesk, hundreds of photos of the suspected "Binance KYC leaked data" published in the telegram group confirmed that two of them had been submitted to Binance Trading By.
To further complicate the situation, a data leaker under the pseudonym Binatov Platon claims to help Binance find the 7,000 bitcoins that were previously stolen.
He insisted that he was not the originator of the hacking attack, and he even launched an attack on the "insiders" of the exchange involved in the attack. However, Binance said it would not cooperate with blackmailers.
BitMEX customer email leaked after hackers hijacked
In November this year, after details of customer emails leaked, hackers took over the Twitter account of the cryptocurrency exchange BitMEX.
An email was sent to the user on the exchange about general updates, which put all users' email addresses in the To field, so all users who received the message could see the e-mails of all the recipients Mailbox ID.
The hacker then briefly gained control of the BitMEX Twitter account, posting two messages that were quickly deleted. The first message reads "Run with your BTC. This is the last day of the withdrawal" and the other simple message is "hacked."
However, the BitMEX exchange claims that despite the hacking of its Twitter account, all user funds are safe.
Nearly 300,000 Litecoin addresses affected by "dust attack"
Major cryptocurrency exchange Binance claims that hackers launched a large-scale "dust attack" on Litecoin users. They monitored 50 addresses receiving 0.00000546 LTC transfers. Binance said that although users are not currently suffering losses, traders and holders of cryptocurrencies should be vigilant.
"Dust" refers to the fraction of cryptocurrencies ignored by most users, perhaps only a few hundred "satoshi". Because its number is so small that most people don't even notice it. By sending such "dust" to multiple crypto wallets, scammers can monitor transactions and try to discover any connections between crypto wallets. Their ultimate goal is to identify the companies or owners of these wallets and perform further scams, such as phishing attacks.
Encrypted data analysis company said that Litecoin may have affected 294,582 addresses.
Upbit loses $ 49 million in Ethereum
In November of this year, South Korean cryptocurrency exchange Upbit said that an unidentified attacker had stolen 342,000 Ethereum from the exchange's hot wallet, which was about $ 49 million at the then exchange rate.
The exchange then transferred all assets to a "cold wallet". Upbit representatives also promised that they will fully compensate users for all losses.
However, cryptocurrency analyst Joseph Young stated on Twitter that "'hackers' have left time for UPbit to transfer cryptocurrency assets to its cold wallets. So I think the possibility of insider operations is higher than external vulnerabilities."
Conclusion
As cryptocurrency prices pick up, hacking incidents may become more rampant. As Morgan Creek founder Mark Yusko put it, hacking proves the value of cryptocurrencies because "people don't steal things that have no value."
Reprint must indicate the source.
Disclaimer: All articles in Bibei represent the views of the author and do not constitute investment advice. Investment is risky and risky.