Source: medium.com
Author: everis US
Compilation: First Class _Mark
Libra has a third balancing element, which is supported by highly liquid market assets such as the US Treasury. It is mainly supported by US financial assets, which gives the currency greater stability and "dollar-like characteristics."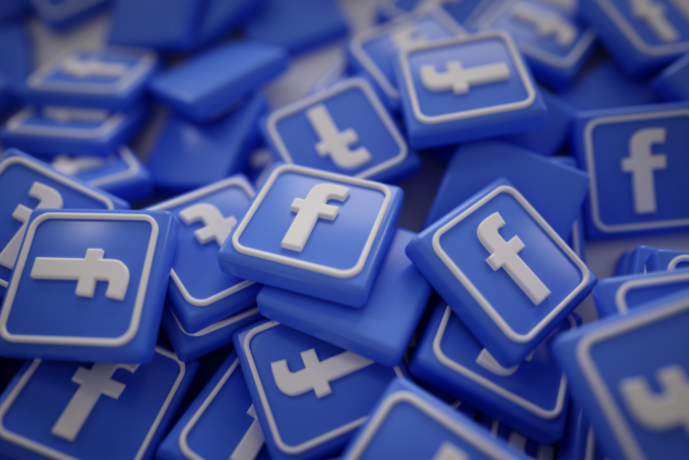 What is Facebook Libra?
This year, Facebook announced the global digital currency, which is technically very similar to existing digital currencies, but compared to other competitors, it has a different and robust startup strategy. Because it has the potential to become a global currency, it is expected to shake the banking industry around the world. So, what impact will it have on banks?
First, this is a stable coin
Unlike Bitcoin (BTC), Ethereum (ETH), and other digital currencies, Libra is a stablecoin, and its value does not only come from mining costs and market supply and demand fluctuations. Like other less common currencies, Libra has a third balancing element, which is supported by highly liquid market assets such as the US Treasury. It is mainly supported by US financial assets, which gives the currency greater stability and "dollar-like characteristics."
Facebook has huge influence
You may be skeptical of today's digital currencies, because there are no big companies or governments behind them, and their anarchic spirit is prohibitive for most people. Unlike the entire market, Facebook has a reputation for taking advantage of the project to a greater extent. Its currency may also collapse, and although it has built Libra's second currency, the company could go bankrupt. The company is likely to work with governments worldwide from the start to prevent the collapse of the local currency and tax system. Therefore, it should not be easily banned by some disorderly countries, in which the ban on thinking before problems is forbidden.
How will it affect financial markets?
Before reaching some of the following points that may be exaggerated, please note that Facebook's social network currently has approximately 2.38 billion active users per month, which is never reached by any bank. In other words, more than half of the planet may be interested in using Libra within the first month.
Remittance
This market, which has been affected illegally by the current digital currency, is further in trouble because Facebook Libra has the potential to become the largest resource for international transfers from natural to legal and natural to legal persons, just like other cryptocurrencies, it replaces other payment methods , Such as a credit card. The sale of foreign cash by currency exchange offices may fall to very low levels, as Libra's acceptance capacity may reduce the need for physical currency to travel abroad.
Low-turnover bank and savings accounts
Like other digital currencies, Libra is exempt from any account maintenance fees, but can charge transaction fees, which is more transparent to customers in general. Now, customers who use a savings account to receive or deposit a small amount of money can do this in Libra (backed by US dollars) without paying bank fees or taking other risks.
Customers with negative credit scores and prohibited by the bank
The market is serving customers who cannot afford traditional bank accounts. The Payment Arrangement Act encourages the creation of fintech companies focused on serving the public, offering simple products such as accounts without overdrafts and prepaid credit cards, and these companies are booming. The Libra digital wallet system has the potential to serve these audiences and could become a villain to startups. Those not in the Libra network may not be spared, as the new currency has reached agreements with large credit card companies that allow them to top up directly in Libra.

Individual microentrepreneur
Micro-entrepreneurs (MEIs) are also usually served by payment arrangements legislation or by specific departments created by large banks, and they can quickly join Libra due to their popularity among customers and easy ways to control, receive, and transfer money. Banks may have to add products to their accounts to retain this customer share. They may have to provide accounting and tax consulting products, as well as different financial management experience.
Credit card machine and QR code
If Facebook uses the payment system, Libra will compete with credit card transaction machines. Potentially, any blockchain-based digital currency can eliminate card payment methods and completely eliminate the payment intermediaries (credit card companies and machines) we know today. If blockchain technology is fully utilized, it will transfer any amount directly from the buyer to the seller. Credit card companies only provide installment payments, making them a growing financing company. As companies like UBER become official partners of Libra, peer-to-peer fund transfers should be increasingly encouraged.
in conclusion
In a new era dominated by technology companies, large economic and financial groups will now have to deal with the same threats that small-scale sectors such as passenger transport have recently faced. It is widely believed that fashion trends prevail, and banks may actually have to reinvent themselves to reshape the new era of global currencies. So far, even the concept of open banking may not have enough time to implement, and may require self-transformation on the go. Banks will no longer provide a customer interface, but will translate it into actual banking activities, such as products related to inventory, credit, and financing.
Translation copyright belongs to First Class (First.VIP)   All, any reprint please retain copyright information.