Author: March only hope
Source: Public Account Wildflower Saying
01
What other stories can I tell in 2020?
Cryptocurrency analyst Joseph Young:
The main stories of cryptocurrencies in 2019:
Exchange-traded fund ETF (launch)
Miner surrenders (when the price of bitcoin falls, small-scale mining operations are in trouble and sell coins, which promotes further decline in the price of coins, reduces the difficulty of mining, and eventually reverses the trend and a bull market appears)
Bitcoin (2020) halved (expected)
Physical delivery of Bitcoin futures contract Bakkt (online)
Chicago Mercantile Exchange (CME) actions (institutional entry, futures options trading)
Entering 2020, it seems that only halving Bitcoin is the only remaining story.
2020, more stories:
Decentralized Finance (DeFi)
Central Bank Digital Currency (CBDC)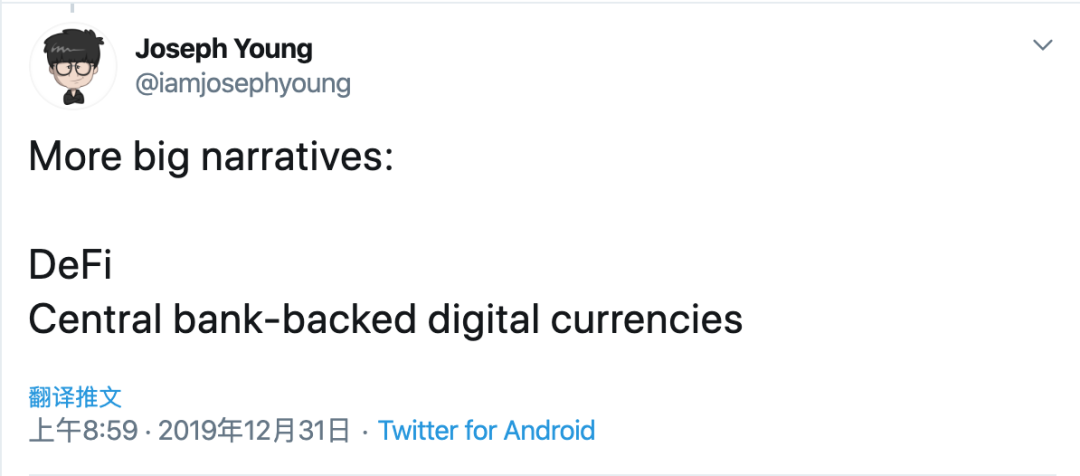 In Joseph's tweet, he also mentioned Ethereum 2.0, Lightning Network (LN), etc. For the cryptocurrency industry in 2020, which are the major industry threads and small industry trends that you think, please leave a message to share with us ~
02
Anonymous hashrate of BCH reaches 68%, Anonymous hashrate of BTC and BSV is 26% and 30% respectively
Bitcoin.com reports that data shows that on December 30, 68% of the hash rate in the Bitcoin Cash (BCH) network was mined by anonymous hashing power. In the weeks before the BCH hard fork upgrade on November 15, the anonymous hashrate accounted for 44%. Anonymous computing power may come from 3-4 different mining pools.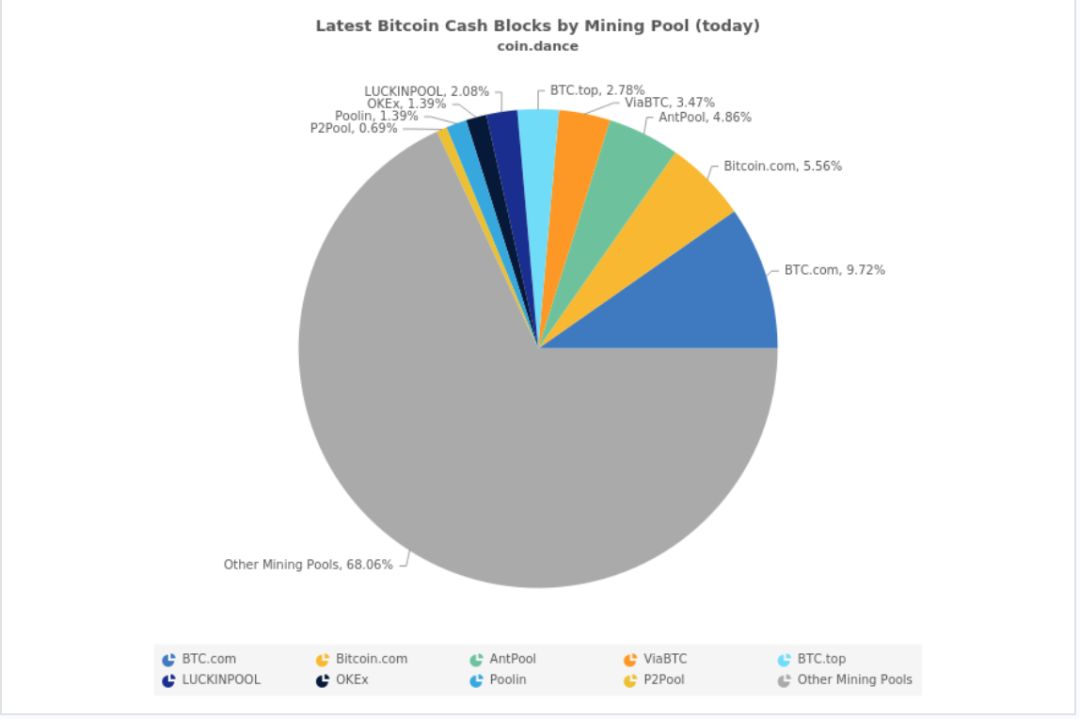 At the same time, in the statistics on December 30, the anonymous computing power of btc network reached 26%, and the anonymous computing power of bsv network reached 30.56%.
03
BitMex clears $ 20 billion in 2019, with longs accounting for 65%
Data analysis platform Unfolded:
In 2019, all 20 billion USD of BitMex transactions were liquidated, an increase of 20% compared to 2018's 16.4 billion USD. Among them, the long liquidation accounted for about 65%.
Assuming an average leverage of 25 times:
This means that approximately 800 million US dollars of user funds on the BitMex platform will be liquidated in 2019.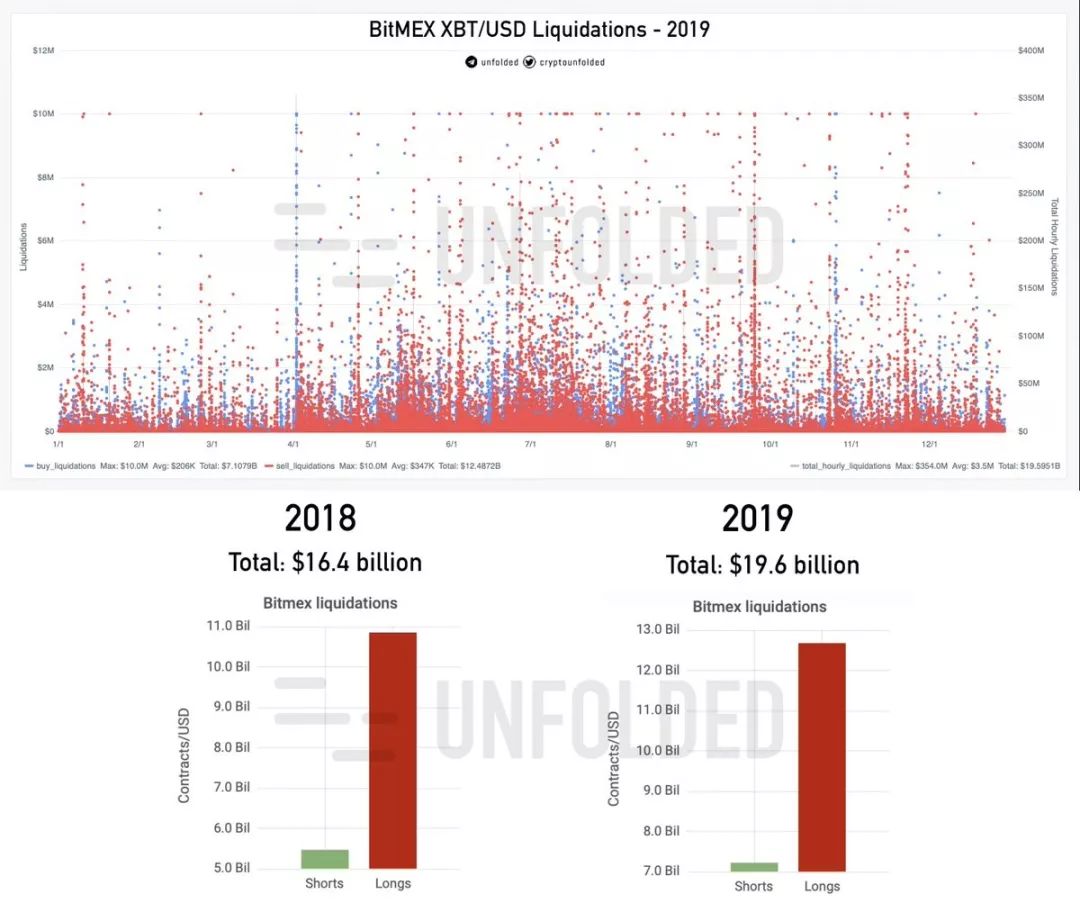 After reading the contract futures market, let's take a look at the spot market. Arcane's research report shows that only 5 of the top 10 cryptocurrencies by market capitalization have grown in 2019, and the rest are still in the recovery phase of a bear market. .
Tezos (token XTZ) is the only newly entered project in the top ten, recording a growth of nearly 200% in 2019, ranking first in the top ten, followed by BNB (+ 110%), BTC (+80 %).
Stellar performed the worst in the top ten, with a negative growth of -62% in 2019, followed by XRP (-49%) and ETH (-12%).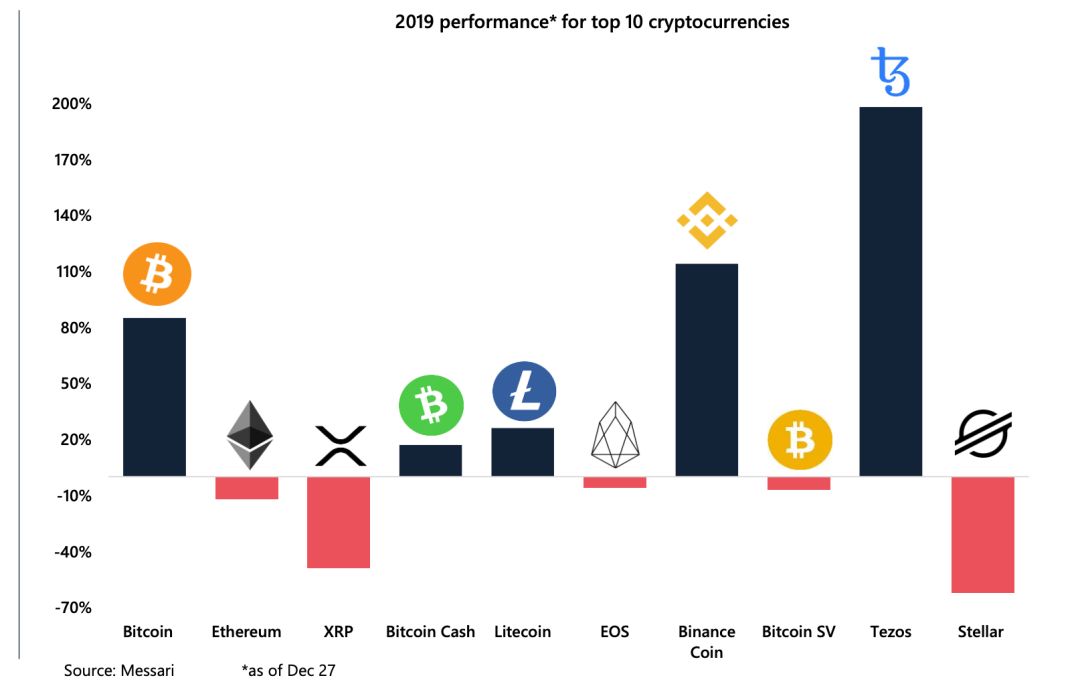 1.Bittorrent announced that DLive, a blockchain-based decentralized live broadcast platform, announced its participation in the BitTorrent ecosystem. DLive will work with BitTorrent to bring peer-to-peer live streaming services to users around the world.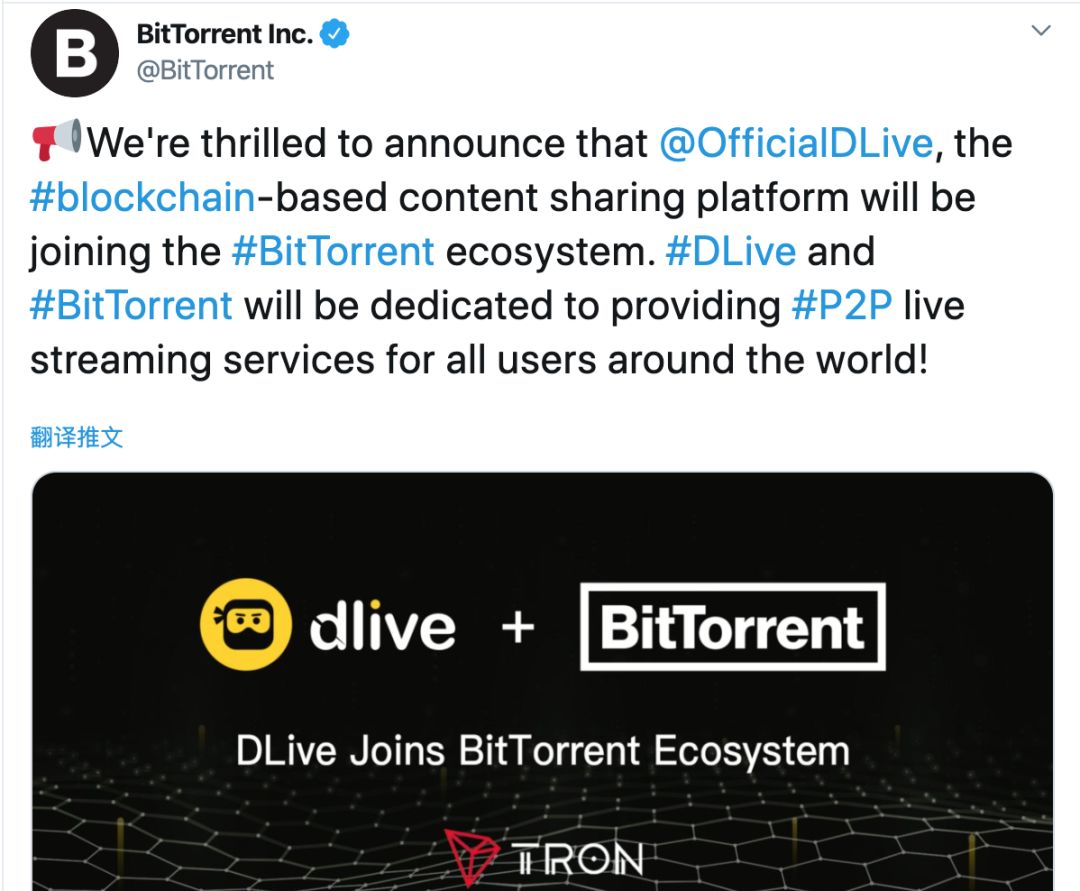 2. According to Cointelegraph, TD Amerirade, a well-known U.S. securities firm, said it will add more cryptocurrency services based on customer feedback, including considering the possibility of Ripple XRP being included in the platform.
TD Ameritrade was acquired by investment giant Charles Schwab for $ 26 billion in November 2019, and now offers Bitcoin futures trading.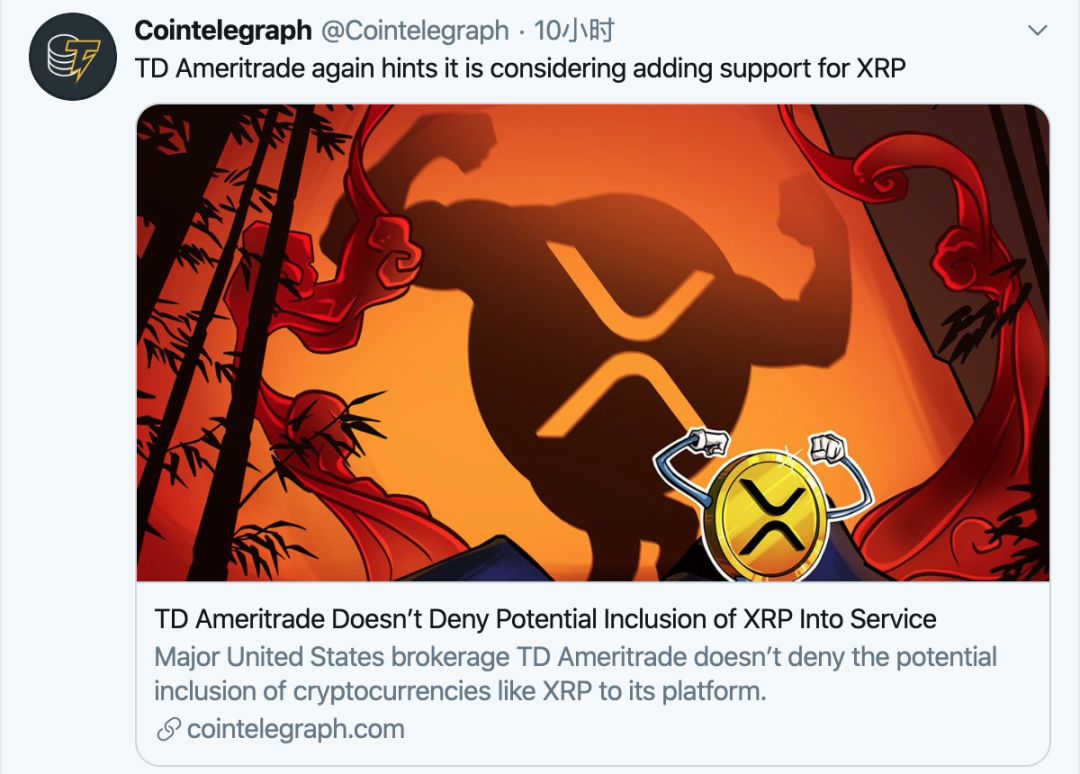 —— End ——
Tweet daily to see the views of big coffee, bring you the freshest and most interesting views. Welcome message and repost!