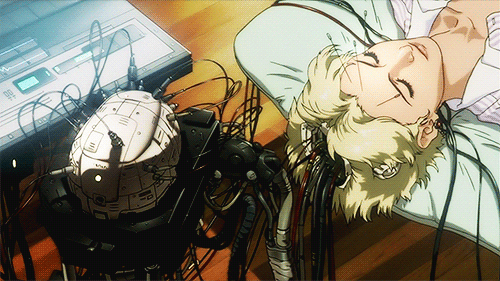 2020 seems to be an age that only exists in science fiction, but it really is here. Today is the last day of 2019. Looking back at the year I spent in the industry, I actually can't figure out my inner thoughts. Whether it is full of hope and disappointment or has become more optimistic and pessimistic. The "feeling" seems to be much more than these Vocabulary is more complicated.
But we all want to know what others think. Entrepreneurship is lonely, and even more so in the uncertain industry of blockchain. As 2020 is approaching, the Orange Book tries to invite as many people as possible from the Chinese community as much as possible. We hope to complete an event with everyone to record the status of each individual in the industry at this moment.
Maybe each of us has very thin ideas, but together, we can try to describe the change in the thinking of this industry, which is composed of all of us. We threw the five most important questions to the invited friends, and then collected everyone's answers, and finally compiled this 10,000-word article.
The real world is complicated. A book I am reading, Model Thinking, believes that when studying an object, if different people use different models independently, the combined results will have the highest accuracy. I hope this article will have a similar effect. After reading the article, you are also welcome to write down your answers to these five questions.
Nuo Gan looked back at this article after a year. As a period in 2019, a screenshot of an important period of China's Crypto circle will be very interesting. With this decentralized form as the end of the Orange Book 2019, everything is just fine. The following is the text, Enjoy ~
Will BTC halve in 2020?
Deng Chao Partner, Hashkey Capital
Whether the BTC halving is directly related to the market remains to be seen. At present, our research data show that the past few halvings and BTC price changes have not shown a traceable pattern. The factors that determine the price of BTC are not always the same. In the early days of the digital asset market, the factors that determine the price of BTC may be only a few factors such as mining costs, supply and demand relations, and the macroeconomic environment. However, with industry participants and investment Tools are becoming more diversified, larger amounts of funds are involved, more professional investors / traders join the market, more derivatives (futures, options) to choose from, and stronger regulatory participation, digital assets The determinants of prices in the secondary market will also be more dynamic and diverse.
Jan Nervos co-founder
50/50 probability.
Founder of Pan Zhibiao
There is a high probability that a halving market will occur. But the market start time is uncertain, and personal forecasts tend to start before halving.
Tony X-Order founder
Yes, but the effect will not be as obvious as before. Instead, I pay more attention to the halving of other PoW currencies, such as ZEC. Compared to BTC, the market value of these currencies is smaller, and the impact of halving for the first time is greater.
An investor who does not like to go out
At present, it is not very optimistic, it will not be a large-scale market, and there may be pre-marketed pseudo-markets. The main reason is that the overall macroeconomic environment is defensive, resulting in insufficient funds to enter the currency circle.
Anonymous Big Player
I think it will. Halving does not mean that it will skyrocket, but it will change the price trend, and the average price will definitely rise in 2020.
Founder of Ben imToken
The market is not predicted, the halving must happen successfully 🙂
Anonymous investor
Halving the market is illogical.
Dean of Xiongyue Coin Research Institute
Honestly, I don't know if the so-called halving market will definitely happen. Now that Bitcoin produces 1800 new coins per day, maintaining the price of the currency requires corresponding funds to buy these 1,800. After halving, if other conditions remain unchanged, the price of the currency should indeed rise. But we cannot simply assume that other conditions remain the same. There will always be many unexpected factors in the market, such as tokenplus this year, which caused an increase in buying in the first half and selling in the second half.
Lou Yiyue, Founder of TokenMania
See how to define the "half market". If it is expected that the halving will bring the opportunity to break new highs, that is, the price is now tripled, it is almost impossible from the current conditions; if it is such a shock and rising market as this year, there will still be.
Wang Yishi Financial Content Worker
Yes, and it is likely to happen within the first two months after the Spring Festival, but the magnitude may be smaller than most people expect. The real rally may be delayed until the end of 2021.
Founder of Suji Maskbook
I don't think this matter is that important. The change did not come from the so-called HODL or a halving of the rules. The international situation and the development of science and technology have a greater impact. The elections of leaders of many countries and regions next year are even more noteworthy.
Once the development of isolationism, unilateralism and anti-globalization has reached a new level, I am afraid that the market will be exaggerated whether it is halved or not.
Pan Chao Head of MakerDAO China
BTC's bull market has little to do with halving, mainly due to market expectations.
Founder of Mind dForce
The market is always pricing, and I think the halving price is fully reflected in the current market pricing.
Bowen DDEX COO
There will be no halving of the market, and everyone predicts that the market will continue to advance and be consumed in advance.
Guo Yu, Founder of Labs
No, it is speculated that it may be postponed to 2021.
Kenny CoinCare Founder & CEO
BTC may have a quote, but it has nothing to do with "halving".
Just as the long-term price of gold is not determined by the mining costs of miners, it is determined by market demand in the broad sense and financial market transaction prices.
Under the current market volume, halving the output of BTC does not have a decisive impact on market transactions, but is more likely to be a group suggestion.
In the complex and volatile international environment, cryptocurrencies are such an asset with great volatility. In a one-year cycle, I would rather believe that BTC is unpredictable and randomly walks.
Since the market itself is unpredictable, why do so many people like to predict the market?
a) The cryptocurrency market has strong characteristics of self-expected management and realization. Based on Soros's reflexive principle, when most people in the market believe in the "halving" story, it may really bring a wave of prices;
b) There are only three trends in the market: up, down, and sideways, each of which has the possibility of 1/3 betting pairs. So if you see someone telling you that there will be a "half market" next year, you may wish to see if this person "skin in the game". After all, the buttocks not only determine the head, but also the mouth;
c) The market is unpredictable, but the market has a cycle. The so-called "long rise will fall, long fall will rise", so in the long run, being a calm currency hoarding party that crosses the cycle is better than simply predicting "2020 half the market". Gambling games are much more effective, as long as they live long enough.
Zhu Xiaohan, Founder of Meter
The overall trading range may fluctuate upwards, but relying on the current Bitcoin story, we don't expect any big rise. 18M bitcoin has been dug out. Depending on the future 3M reserves to attract new users to enter, this game will become more and more difficult to play. Large-scale entry of traditional institutions to lift cars will most likely not happen next year.
Lin distributed consensus blockchain investors
There will be a market halving, but the high probability does not occur at the time everyone expected, it may be in 2021.
Rui LongHash
Personally I think it will, but not necessarily it will ferment before halving. In fact, the logic of halving the skyrocketing is very simple, because the miners are unable to make money using the old mining machine after the halving due to the continuous improvement of computing power and the iteration of new products. The new mining machine has a long cycle. Then we have to find a way from the price of the currency, and this "familiar trend" has also been perfectly realized in the previous two production cuts.
It is a pity that today is different from the past. When the halving is only 4 months, personally I think that no matter whether it is the macroeconomic situation or the micro-chip game, it may not be able to support the market before the halving. On the contrary, there will be a wave of slow bull market after the reduction of production. This wave of market may last for a long time, and there may be multiple plunges and washings in the middle. Changing hands will become a very normal thing. Not everyone can make money To money.
Founder of Longfan Conflux
The world is experiencing a major change that has not occurred in a century. As an asset that has a certain degree of linkage with the world financial situation, BTC will certainly have unexpected markets. However, it is questionable how big the relationship between such quotations and halving can be. It may affect the mining industry more than the entire price of BTC.
Liu Yi Founder of Cdot Network; Co-founder of Wang Chao Bitpie; Founder of Matataki.io
meeting.
Will the government-led digital currency come online in 2020?
Deng Chao Partner, Hashkey Capital
Technically, it should not be difficult, depending on the regulatory considerations of various governments and the adequacy of application scenarios.
Founder of Ben imToken
will not. It's a little early, and at most there will be some POC pilot experiments.
Tony X-Order founder
meeting. This is like the prisoner's dilemma. When you expect the opponent of the game to go online, it will promote your behavior faster. No country with ambitions will allow to fall behind in the wave of currency digitization, because it may mean that in the next era, other countries will digitally harvest without resistance.
Leo Partner
Pure personal guess: it should not be fully launched, but there will be many pilot scenarios
An investor who does not like to go out
DCEP will go online in the first half of the year. However, DCEP emphasizes the digitization of M0, and it is difficult to say how much it has to do with the blockchain.
Anonymous Big Player
meeting. Especially China's DCEP. Other small nations may follow or be ahead.
Crown former co-founder of Nebula Chain
In 2020, we are very likely to see the government-led forensic digital currency appear, and once there is a demonstration effect of a government-led digital currency issuance, there will be a considerable number of government bodies and large commercial institutions in the payment and clearing system competition. Reasons race to issue coins. The development of blockchain technology will enter a new era, and I personally look forward to it.
Founder of Suji Maskbook
Same as the previous question. Strictly speaking, we must first define the three words "government", "dominant" and "digital currency".
If the government of any country can be regarded as the government in the definition, then small governments such as Venezuela have already issued coins, but things like "petroleum coins" can only increase their annoyance.
Including the word "dominant" is also fraught with pitfalls. Facebook's Libra is certainly not government-led. So was the Federal Reserve of JP Morgan led by the then federal government?
If the definition of this issue is narrow, will there be a legitimate government that can widely represent a nation's will in 2020, with a force beyond the control of the U.S. government over the Fed at the time to lead the issuance of a digital currency that meets the characteristics of "point-to-point". Obviously not.
Victor AlphaWallet CEO
Yes, electronically digitize M0.
Pan Chao Head of MakerDAO China
Difficult, the central bank's digital currency has a long way to go. At present, unknown risks outweigh potential returns. Even at this stage, it is just a toy.
Founder of Mind dForce
The government-led DCEP is expected to go online in the second half of 2020.
Zhu Xiaohan, Founder of Meter
will not. Going online has nothing to do with the currency circle.
Lin distributed consensus blockchain investors
Some small government-led digital currencies may go online, but will not have any substantial impact; the big parliament is relatively slow and the impact is greater.
Founder of Longfan Conflux
The central bank has said it is ready to come out, and we certainly look forward to it. However, DECP does not seem to use blockchain technology.
Jan Nervos co-founder; Wang Yishi financial content worker;
will not.
Liu Yi, Founder of Cdot Network; Anonymous investor; Founder of Lou Man Yue TokenMania; Founder of Katashima Matataki.io;
Yes / very likely / high probability.
Looking back on 2019, what do you think is the most important thing that happened in the blockchain industry?
The answer to this question was surprisingly consistent. More than 70% of my friends thought it was Libra and a series of subsequent events, such as the acceleration of China's DCEP and official speeches. Of course, some friends hold different views:
Founder of Shaoping Spark Pool
More people try to use defi. For example, I personally used compound and only started to try it in 19 years.
Tony X-Order founder
PlusToken. PlusToken tells everyone that the fact that the currency circle is a MLM scam is mostly true, including the price. Earlier, there was a mistake but a widely held view: "MLM can help Bitcoin, and MLM is a friend of the currency circle." No matter how bitter the bitterness is, the propaganda resistance is not as effective as PlusToken's appearance. After the long shipment of PlusToken and the decline of the currency price, normal people will no longer have fantasies about MLM, and such a fact is deeply engraved in our minds after 2019: MLM harvesting is not only a circle of participation Or, all of us. Resisting MLM is not only the responsibility of the government and law enforcement agencies, but also the desire and desire of each participant in the blockchain industry. Because resisting MLM is protecting ourselves.
Founder of Pan Zhibiao
19 years have been relatively flat, the market is relatively low, there seems to be no particularly significant things, and the survival of the fittest is slowly progressing. Many people are planning for the next bull market.
Wang Yishi Financial Content Worker
Investors remaining in the market are becoming more and more rational, and it is difficult for homogenization projects to reintegrate into coins or money.
Founder of Suji Maskbook
It's actually a trade war.
Wang Yuan orders chief architect of Westar Labs
I think Facebook launched Libra. You can put down the debate about whether Libra can finally go online and the model of the Libra chain itself. This behavior alone forces the traditional finance represented by fiat currencies to face the decentralized finance represented by cryptocurrencies. I used a metaphor, the cryptocurrency world is equivalent to shipping, and the legal currency world is equivalent to land transportation. Before Libra, the material exchange between the two worlds was mainly based on porters and small docks. There were many frictions, making the advantages of shipping impossible to be realized. Libra, however, is trying to announce the creation of a large port that will link the two modes of transport. So whether Libra succeeds in the end, its significance is significant.
Pan Chao Head of MakerDAO China
DeFi is well known in the industry, and it also proves that finance is the most suitable and possibly the only application scenario for public chains.
Jan Nervos co-founder
Ckb launch.
Co-founder of Retric Orange Book
The most important thing in 2019 is that DeFi survived and became a new story for the Ethereum community.It also inherited the enthusiasm of the developers who had accumulated before, so that they can continue to build something without losing it. The recovery of the BTC market in the second half of the year is also very important, which will continue the life of the industry.
What will happen to your industry / track in 2020?
Guru Coin & Mykey Founder
In 2020, stablecoins will gradually spread outward from the original transaction-focused application scenarios (such as the demand for financial management around stablecoins). Combined with a wallet that has a good user experience, it is the first step for the blockchain industry to move to mass applications.
Deng Chao Partner, Hashkey Capital
In the field of investment, first, professionalism, investment institutions that truly have the professional ability and network of resources to mine, invest, and help grow outstanding projects will be more favored by the market; second, compliance, blockchain investment institutions turn to traditional excellent investment institutions Alignment, constructing standardized business processes, standardizing operations in accordance with the territorial regulatory framework, and obtaining the qualifications of relevant regulatory agencies; third, the focus of investment has shifted from a "pure technology story" to a "business story". More than 10 years after its birth, while focusing on technological breakthroughs, investors will increasingly see business opportunities based on blockchain technology.
High-quality blue-collar distributed capital partners
In the crypto investment industry, almost all projects invested by many funds in these two years will prove to be a failure. Especially those with high valuations will suffer severe losses.
Jan Nervos co-founder
Many public chain chain theories will be confirmed or falsified, and we will see a new economic model of the permission chain.
Founder of Longfan Conflux
The real technological breakthrough of the public chain will happen in 2020.
Sun Lilin, CEO of PlatOn
There will be more players participating in privacy calculations in 2020, and there should be more stringent compliance regulations.The federal learning route in the AI ​​field and the privacy AI route from cryptography will have more collisions and blends.
Founder of Pan Zhibiao
The mining industry will be further formalized, scaled, and specialized.
Tony X-Order founder
Formalization, industrialization, platooning, and Internetization.
Judging from historical experience, countries will take action when the economy goes down to a certain degree, and more and more resources will be tilted toward the country. At the same time, the impact of Sino-US hegemony will be more and more reflected in the field of Token and industrial blockchain. For example, Libra's implicit and implicit rejection of Chinese capital will become more and more common. KYC and qualified investors may bring short-term pains and clear the way for long-term formal capital entry. Stablecoins such as Libra, for example, the stablecoins of various countries are integrated into open finance, which is the Token industry. The most interesting will be the combination of the Internet and Token, which will sound the horn of the next generation of financial and Internet integration.
Leo Partner
In the field of alliance chain, the demand will be great, but the real and effective scenarios are still relatively limited. At the same time, there are not many reliable blockchain technology service providers. On the one hand, users are not enough blockchain, and technical service providers do not understand the business .
Liu Yi Founder of Cdot Network
The universal cross-chain landing, the application chain becomes another technical route to achieve DApp beyond smart contracts.
Co-founder of Wang Chaobit
The DApp boom in the second half of 18 years, the DeFi and Staking emerged in 19 years, and the crypto assets began to really invade the traditional payment field in 2020. No matter which of these three types of scenarios usher in a larger-scale application, it will bring the wallet's position in the blockchain industry chain to rise rapidly, and the value capture capability of wallets, especially decentralized wallets, will also increase rapidly.
Vincent DappReview founder
From the perspective of blockchain applications, head applications will gradually establish their own barriers and advantages. It is difficult for amateur small teams and crudely crafted applications to have any living space. Most public chains will continue to fall into the embarrassing situation of ecological blanks, medium and large The start of the manufacturer was radical.
Lou Yiyue, Founder of TokenMania
The space for risk-free arbitrage will almost disappear, more professional teams will participate, and the strategy will be updated accordingly.
Wang Yishi Financial Content Worker
After halving, the mining revenue has decreased sharply. Although the potential increase in the currency price can offset the loss of some miners, it is inevitable that the high on-chain transfer fees like 2017 will still occur.
So in addition to many people expecting that LND will alleviate this phenomenon, iteration of the base layer is also necessary. There will be more wallets and exchanges supporting BIP84 native isolation verification addresses, which can basically reduce the handling fee by more than 60%. More onChain wallet merchants have built-in functions like interface-based CPCF (child-pays-for-parent) and RBF to cancel on-chain transactions to increase the competitiveness of the product.
Cosine Slow Fog Founder
Slow fog technology is in the security field of the blockchain ecosystem. In 2020, we consider it to be a year of compliance. Not only will China increase its efforts to regulate cryptocurrencies, but major countries in the world will also continue their regulatory strategies. There is less and less time left for the field, but there is still plenty of room around the world. In any case, compliance in 2020 will have higher requirements for blockchain-related projects and security companies, and related security services and products will be more standardized and standardized. The high probability of income from the cryptocurrency world will be greatly affected, but in the blockchain world of non-cryptocurrency, security will also face more challenges, the most critical of which are:
The security issue of the alliance chain scenario has not yet undergone the fierce test of the public chain scenario;
In the cryptocurrency scenario under the compliance framework, security is also the most direct need. Not only security defense but also anti-money laundering strategies directly under the compliance framework.
To sum up: compliance is a good thing, which makes the development of the blockchain world more orderly, and security continues to be promising.
Guo Yu, Founder of Labs
Modern cryptography, especially zero-knowledge proof, has started to receive widespread attention in the underlying technology and applications of the blockchain. The combination of cryptography and blockchain will become the main theme of the development of blockchain technology in 2020.
Founder of Suji Maskbook
No significant change. Core hardcore groups may feel the prelude to change.
Victor AlphaWallet CEO
A heavy-operating wallet team that only focuses on digital currencies will die a large number.
Pan Chao Head of MakerDAO China
The track where MakerDAO is located is DeFi. In 2020, there will be great opportunities and challenges for decentralized finance on Ethereum. Ethereum will transfer to 2.0, and will turn to POS based on the POW consensus. From a financial perspective, The important point is that ETH will carry interest and will have an annualized staking income of 8%. We will definitely see that different POS mining pools, as custodians, issue interest-bearing ETH bonds (Ether Bonds), and ETH bonds with different interest and risks appear. At the same time, these bonds themselves will be used as collateral to issue and generate new Derivative assets.
Founder of Mind dForce
The total amount of DeFi will reach a big step, there will be more interoperability between DeFi protocols, and DeFi will gradually sink into a new infrastructure of open finance and open up the global capital market.
Anonymous investor
Stablecoin exploded.
Kojima Matataki.io founder
There will be millions of users of blockchain applications.
Zhu Xiaohan, Founder of Meter
Regulation will become stricter. Due to regulatory requirements, various compliance and stablecoins will increase the review of KYC and AML. DeFi will be increasingly used for circumvention purposes.
Anonymous Big Player
For investment, it is necessary to pay attention to the secondary market. Only after the secondary market becomes warm can the primary market have an opportunity. There are constantly new opportunities in mining and trading, and appropriate strategies need to be found.
Freedom to play: What other ideas and predictions do you have about the 2020 blockchain? Anything
Deng Chao Partner, Hashkey Capital
1) Over 100 million real users of global blockchain
2) Global blockchain asset market value exceeds one trillion US dollars
3) The "G2" pattern in the field of blockchain between China and the United States (or Chinese and English communities) is more obvious
Jan Nervos co-founder
Some sub-tracks will be shuffled (such as the dark horses in the top three), of which the wallet is possible and Defi is likely.
Founder of Shaoping Spark Pool
A staking + defi complex will form.
An investor who does not like to go out
Blockchain financial infrastructure will continue to evolve, as are DeFi and CeFi. Privacy and DAO will be topics of constant concern.
Founder of Pan Zhibiao
There are very few real landings at present, and it can even be said that only Bitcoin. For other landing directions, it is still cautiously optimistic.
Liu Yi Founder of Cdot Network
The industry is gradually losing patience and confidence in the sharding architecture.
Co-founder of Wang Chaobit
Another generation of star chains are facing the embarrassment that the application scene has not progressed and the users are extremely lacking after the mainnet has landed. In the embarrassment, some more realistic public chains have begun to embrace supervision, hoping to use it to enter the industry market and traditional financial markets. The strength of the traditional crypto community is gradually weakened and replaced by a new community composed of institutional users, industry experts, professional ISVs and other groups who want to try the blockchain. Only the public chain with technology, capital, resources, and industry knows where that door is. It must be particularly slow and difficult to pry up, and most of them hang in half. In 2020, there will be very few players who can pry open a seam, and their bodies are not enough to squeeze in, but they can see the beauty in the door.
Founder of Ben imToken
Various packaging forms of the blockchain concept will emerge, and the capital market will pick up and chase some new concepts, especially so-called industry solutions.
The issue of islands in the public chain, the scalability of a single chain, and the problem of the bootstrapping of regulatory policies are still the constraints faced by the 2020 blockchain.
However, I believe that DeFi will continue to develop at a high speed, especially the penetration rate of DEX and Lending will increase significantly. With the introduction of more robust solid income products, it will attract more early embracers.
Leo Partner
In the financial field, such as supply chain finance, the commercial value carried by the blockchain will exceed 500 billion yuan, and the blockchain as a new type of financial infrastructure has gradually taken shape.
Anonymous investor
Blockchain goes from unprovable to proof.
Founder of Longfan Conflux
I predict that with the regulatory intervention, there will be a major reshuffle in digital asset trading.
Lou Yiyue, Founder of TokenMania
The bear market for altcoins and exchanges may have just begun. Bitcoin will not have much price performance.
Cosine Slow Fog Founder
Compliance is the general trend of all countries in the world, but there will definitely be plenty of room for fielders and crypto liberals. In 2020, we feel that the public chain world and the alliance chain world will continue to develop in isolation. The public chain carries cryptocurrencies, and the alliance chain carries power. Or simply, the public chain is the value network and the alliance chain is the power network. In 2020, sit and watch flowers bloom.
Founder of Suji Maskbook
Most projects with particularly high expectations will actually go bankrupt. Most hot spots pursued by investors are wrong.
Victor AlphaWallet CEO
More people can understand the main purpose of blockchain, Blockchain serves the role of the trusted third parties. 1. A frictionless financial market; as the integration point of the Internet.
Wang Yuan orders chief architect of Westar Labs
The prediction is hard to say, let me say an expectation. I hope that in 2020, cryptocurrencies can pass through two-tier network solutions such as the Lightning Network, and there will be typical cases in the field of online digital content payment, which will give real advantages. I think blockchain technology has real technical and efficiency advantages in the field of digital content payment, but it needs to find suitable scenarios and models. Just as Bezos first created Amazon on the Internet to sell books, it is because the Internet can better play the long-tail effect of books. The blockchain cryptocurrency field needs to find its own "books".
Pan Chao Head of MakerDAO China
It is very difficult to make predictions in the blockchain industry, but from the perspective of verified forecasts in the past, I have always insisted that for the public chain, finance is the most suitable application scenario. Probably the only application scenario. This may be further verified in 2020. At the same time, we will most likely see the traditional exchanges in the head issuing synthetic BTC on the Ethereum network. Furthermore, decentralized finance, as well as the entire blockchain industry, will be coupled with traditional assets, not just asset silos that stay in the crypto world.
Founder of Mind dForce
In 2020, the competition between blockchain and digital currencies will change greatly. National teams as players and referees will participate in the industry more deeply. Large Internet companies will also participate in market competition in the form of alliance chains. We will see that these three forces have completely changed the narrative model of the previous blockchain, and the diverse ecosystems such as public chain, alliance chain, and open financial protocols will be more integrated and interoperable.
Kojima Matataki.io founder
ETH 2.0 continues to be delayed, but new public chains have begun to go online, and some publicly outdated public chains will be eliminated. The IEO boom is waning and will be replaced by another form of species.
Dean of Xiongyue Coin Research Institute
Bitcoin's Dominance should increase further, currently 68%. May return to more than 75%.
Lin distributed consensus blockchain investors
1) The single-day trading volume of the entire network has exceeded 100 billion US dollars for a long time (the current single-day trading volume is about 50-70 billion);
2) USDT circulation reached 10 billion, of which more than 70% were on the Ethereum chain, 10% were on Omni, and 20% were on a dark horse public chain;
3) The issuance of compliant USD stablecoins exceeds 4 billion, including USDC, Pax, HUSD, and BUSD;
4) The actual operation of USDC will be handled by Coinbase, and Circle will fade out of the stage;
5) Libra is unlikely to be released, or will be released in a greatly modified version;
6) There will not be a mainstream global stablecoin;
7) Decentralized stablecoins (such as Dai) with asset collateral on the chain usher in an era of prosperity and the market share has steadily increased;
8) A new format that is different from the traditional exchange business will seize a portion of the exchange market share.
Kenny CoinCare Founder & CEO
a) Financial centers such as Hong Kong and Singapore will launch compliance policies that are more friendly to cryptocurrencies, and more large traditional financial institutions will begin to enter the market;
b) Large Internet companies will play a greater role in the application and commercialization of blockchain technology. In addition to the existing BAAS services that use blockchain technology to open up industrial scenarios, there may be some bright spots. C-end products pop up;
c) The Defi ecology will continue to grow at a high speed, more complex traditional financial instruments will be brought into the Defi field, and the user experience will be greatly improved. Assets are particularly optimistic about synthetic assets on Defi;
Mable Multicoin Executive Director & Contributor to the Art of Zen and Cosmic Maintenance
2019 is seen by many as a confusing year: the application of scenes does not seem to be positively related to the price of the underlying target, but the Ponzi-designed target has repeatedly rewarded early capture opportunities in return. People; interesting topics like "decentralized organizations" are often limited to metaphysical discussions, let alone investment opportunities. This is reminiscent of the cycle that Howard Marx talked about never goes as expected, the abrupt end of music during the carnival may be caught off guard, and sometimes the trough is longer than expected. If entrepreneurs and funds do n't die at the worst trough, It may also be exhausted by premature bids and bottoms, too long winters, or finally determined to leave the field before dawn.
Regarding 2020, we have seen some good products that have the potential to capture the "capacity", such as those that are not entangled in "political correctness" and absolute decentralization, and focus on diversified asset ends (strong center institutions and Open financial solutions brought together by dispersed individuals). At the end of 2019, I really realized what is the importance of "black cats and white cats catching mice are good cats" for a product to reach the public.
The documentary about Elizabeth Holmes filmed by HBO mentioned the concept of "Fake it until you make it" circulating in Silicon Valley. However, due to the recognition of some mainstream institutions, this sentence does not seem to match the value and price in the past. Decentralized protocols are also applicable, at least in the short term, they may change their fundamentals, but it does not rule out that it only prolongs the life of the bubble, just like the media has repeatedly expected of Theranos. After two years of ups and downs, people in the industry are not so enthusiastic about waiting for the foam to fade and then re-enter the market, because the foam can never be completely cleaned, and new progress is often based on the successful absorption of past foams. experience of.
Guo Yu, Founder of Labs
In 2020, there will be more star projects that surprise us and break the bottom line of expectations. It is a bit of magic realism to think that two years ago, everyone was crazy writing various white papers that violated objective laws. Although the progress of science and technology is getting faster and faster, it is necessary to come out step by step.
In 2020, more and more professional teams will be admitted, new fields of multidisciplinary integration will emerge, and there will be more exciting research results.
Tony X-Order founder
Hope X-Order will survive.
Anonymous Big Player
2020 is a year of quantitative change to quality, a turning point in the next cycle. Many forces accumulated in 19 years will be released in 20 years.
Rui LongHash
1. Web3 will not come, but there will be more projects like Maskbook to give users a more convenient experience through a certain feature of the blockchain.
2. The era of Defi will not come. Now everyone looks forward to Defi, and everyone expects Dapp at the end of last year. It is just a reason, it is just a high for bear market practitioners. Finance essentially needs products to win. It needs strong centralized operation. Decentralization is not applicable.
3. MLM using digital currency will be more and more, but it will also sink and hide.
4. The old batch of altcoins will be gradually returned to the community to achieve a soft run, but the scattered market value of chips will not have a big impact.
5. There will be a new batch of smart altcoins, like Chainlink, seeking higher market value rankings and sustainable access to funds in the market.
Anonymous N
At present, the innovation of distributed commerce is still in the process of understanding and brewing. If someone has explained the concept of distributed commerce with a real-life example in 20 years, then the spring of blockchain and distributed commerce can really come.
The Chinese government's platform for blockchain technology has limited power in favor of the blockchain. However, China 's digital currency looks more likely to land by the end of 2020. I don't know how this will affect libra. And I think the form of Chinese digital currency requires us to be more imaginative. The relationship between China's new digital currency and the RMB is a matter of great imagination.
The actual application of blockchain will be very different from the current blockchain applications.
Founder of Li Yang Orange Book
More organizations build their own blockchains and use existing chain-making tools, just like the various LANs in the early days.
Significant progress will be made in distributed storage.
Next year is similar to this year, and it will be a relatively peaceful year.