In this article, we cover the Russian Supreme Court, who sees tokens as assets such as currency and property, France's new cryptocurrency regulatory framework, and some industry developments in China (including blockchain ETF filing). We will also introduce Japan's World Decentralized Financial Governance Conference, Uzbekistan's cryptocurrency ban, and central bank digital currency updates in four countries.
China's blockchain ETF and crypto business warning
The China Securities Regulatory Commission revealed on December 24 that it had received an application for a blockchain exchange-traded fund (ETF) from Shenzhen-based asset management company Penghua Fund. According to Chinese media reports, if successfully launched, the fund will become China's first blockchain ETF. It will track the performance of the blockchain index recently launched by the Shenzhen Stock Exchange, one of the two major stock exchanges in mainland China. The index consists of the stocks of the top 50 largest companies listed by market value on the Shenzhen Stock Exchange.
On the same day, Reuters reported that China will expand the scope of its blockchain cross-border financing pilot platform. Lu Lei, deputy director of the State Administration of Foreign Exchange, explained that the government will also "advance forward-looking research on foreign exchange reforms to deal with cryptocurrencies and explore the construction of foreign exchange supervision and technology systems in the new situation."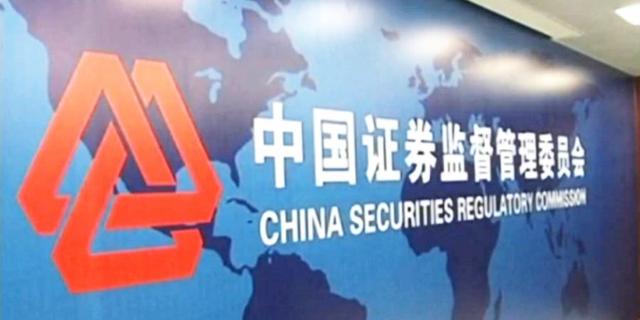 After President Xi Jinping publicly advocated this technology, while being friendly to the blockchain, Chinese authorities continued to review the crypto business.
On December 27, four regulators in Beijing jointly issued a warning about cryptocurrency transactions and related activities in their jurisdiction. It reiterated a September 2017 announcement by seven Chinese government agencies, including the People's Bank of China (PBOC), which led to the country's closure of crypto and initial coin offering (ICO) trading platforms. Recently, the People's Bank of China's Shanghai headquarters issued a similar notice to remind people that the order of the seven ministries is still valid.
The crypto mining industry is also under scrutiny by Chinese regulators. In Sichuan, authorities hunt down crypto miners to save electricity during the dry season. In Tangshan, Hebei province, police recently seized 6,890 bitcoin mining equipment and arrested a group of scammers.
Russia's Supreme Court identifies tokens as assets like currency or property
The Russian Supreme Court has stated that "digital rights" is a term currently used in Russian law to describe cryptocurrencies and tokens. In Russian law, tokens, like fiat money, property and other assets, are the subject of bribery. Although Russia currently does not have a regulatory framework for cryptocurrencies, various institutions in the country, including courts, have previously referred to them as "alternative currencies", which is prohibited by Russian law.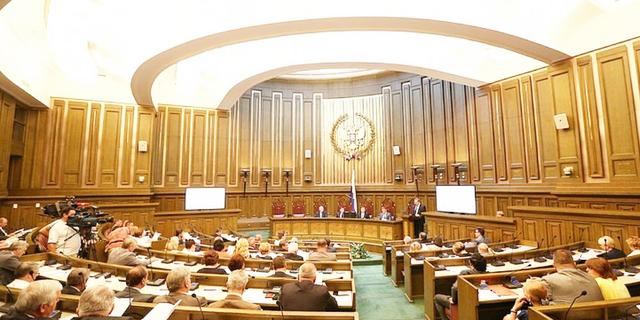 At the same time, it is reported that the Russian Central Bank has begun testing stablecoins in its regulatory sandbox. Bank of Russia President Elvira Nabiullina explained to local publisher Interfax on December 25 that the bank is focusing on companies that want to issue tokens backed by certain physical assets, "but we don't think they will act as a means of payment and become an alternative currency "She stressed.
Regarding the central bank digital currency (CBDC), which is being discussed in many countries, "we are also at the stage of studying this topic", the president revealed. However, she pointed out that, compared with other options, "first of all, we need to understand what are the advantages for our citizens and businesses".
France releases new crypto regulations
French financial market regulator (AMF) released its new rules for digital asset service providers (DASP) on December 20. They define the types of services that are considered DASP under the new regulatory framework adopted in April. Clarify which specific rules apply to crypto or ICO services. The regulator details both types of cryptographic activities that must be registered, and further states: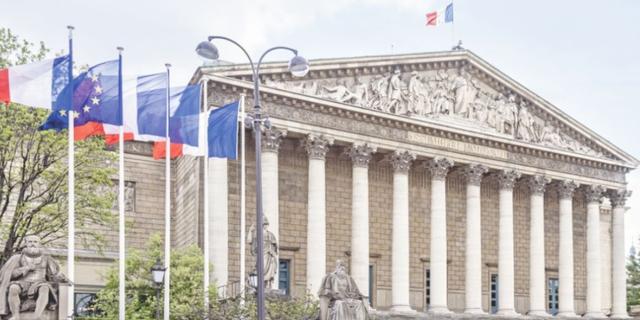 If you provide digital asset custody in France and / or buy and sell digital assets for legal tendering, you must register with AMF.
Registrants must set up a company in France and will check if they meet the requirements of anti-money laundering and combating the financing of terrorism (AML / CFT). AMF also recently approved France's first public ICO.
Japan Hosts World DeFi Conference
Japan's largest financial regulator, the Financial Services Agency (FSA), announced on December 23 that it will collaborate with the Nikkei News Agency to organize a blockchain global governance conference. The agency detailed the Osaka Leaders' Declaration of the Group of 20 (G20) Osaka Summit issued during Japan 's presidency in June this year. The meeting was in response to the consensus reached by international regulators, "the importance of working with various stakeholders to ensure public policy goals in a decentralized financial ecosystem."
The conference welcomes stakeholders from all over the world, including "stakeholders active in open source software communities (such as Bitcoin, Ethereum, and Hyperledger, etc.). University researchers, related organizations, and business people in the field are also invited Civil society and financial regulators. According to the FSA, the event aims to "discuss how to better govern the ecosystem of decentralized finance."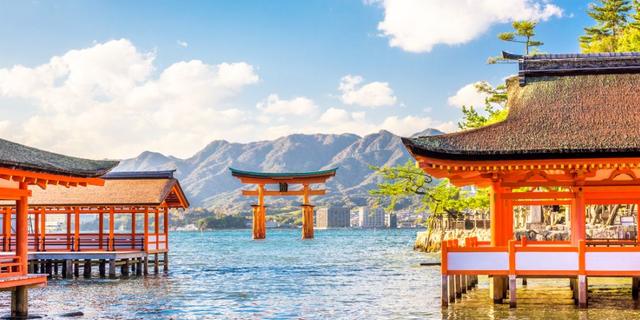 Crypto ban in Uzbekistan
Uzbekistan has banned the purchase of cryptocurrencies. The country's national project management agency recently passed amendments to the regulatory regime that impose significant restrictions on local individuals who use cryptocurrencies for their own purposes. The agency issued an order on December 6 stating that only Uzbek citizens are allowed to sell crypto assets on registered exchanges. The country also now bans the use of decentralized cryptocurrencies as a payment method.
In addition, any transaction involving cryptocurrencies obtained through anonymous means is prohibited. However, the regulator has not clarified how it plans to determine whether someone's digital currency involves such a transfer.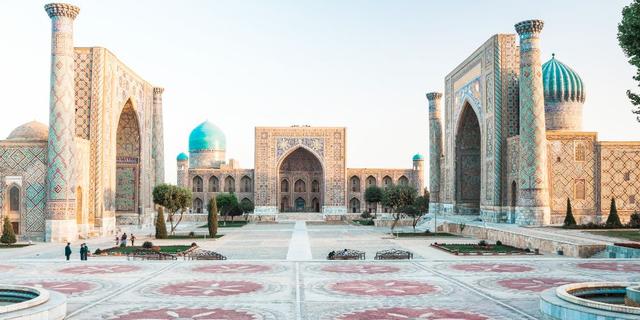 In addition, crypto trading platforms should only provide services to verified users who are over 18 years of age, and those user names cannot be on the government's list of suspected money laundering and terrorist financing.
CBDC in South Korea, Japan and Bahamas
In addition to Russia, three other countries issued announcements on the progress of the CBDC last week.
On December 27, the Central Bank of the Bahamas launched a digital Bahamian dollar pilot program in Exuma, which will be expanded to Abaco in the first half of 2020. The bank described that as the pilot work in Exuma progresses, the central bank will simultaneously promote the development of new digital currency regulations and strengthen consumer protection, especially around data protection standards.
The central bank added that "the reform will also be promoted to allow non-bank institutions to participate directly in the domestic payment system. The early passage of the new Bahamas Central Bank Bill will support the development of some regulations, and under the current Payment System Act there will Possible further reforms. "
Another country that is studying the benefits of issuing a CBDC is South Korea. According to local media reports on Friday, although the Bank of Korea (BOK) has repeatedly announced that it is not considering the issuance of a CBDC, it is reportedly organizing a working group dedicated to the study of the CBDC.
The Bank of Korea revealed in its "Monetary Policy 2020" report that it will continue to study innovations based on technologies including distributed ledger technology, crypto assets and CBDC. The Bank of Korea mentioned: "We will actively discuss with the Bank for International Settlements (BIS) and other international organizations, and pay close attention to the development of CBDC of other central banks." The bank also said that it will recruit more CBDC experts, and in December On the 10th, job postings for digital currency experts began.
Similarly, Japan is another Asian country that actively studies the impact of CBDC on the current system without committing to issue. The Bank of Japan (BOJ) released a summary report on December 24 outlining the legal impact of the CBDC in Japan.
The report highlights a wide range of issues that need to be addressed, including whether the CBDC can be considered fiat money, the way it counters its counterfeits or replicas, whether its issuance is consistent with the Bank of Japan Law, and whether the central bank can restrict access to certain people it. Other issues related to AML / CFT regulations, protection of personal information, and penalties for counterfeiting or copying the CBDC under current criminal law. The Bank of Japan concluded: "By clarifying these potential legal issues that span multiple legal areas, the report intends to facilitate further discussions on the CBDC."
Everyone is welcome to leave a comment below and write down your views on the development of regulations in this article? And your wishes for the new year. Thank you again for your company and support over the years, and wish you a happy New Year!
The original text is from news.bitcoin.com, compiled by the Bluemountain Labs team. The copyright in English belongs to the original author. For reprinting in Chinese, please contact the compiler.